Skip to main content
Ecuador and the Galapagos Islands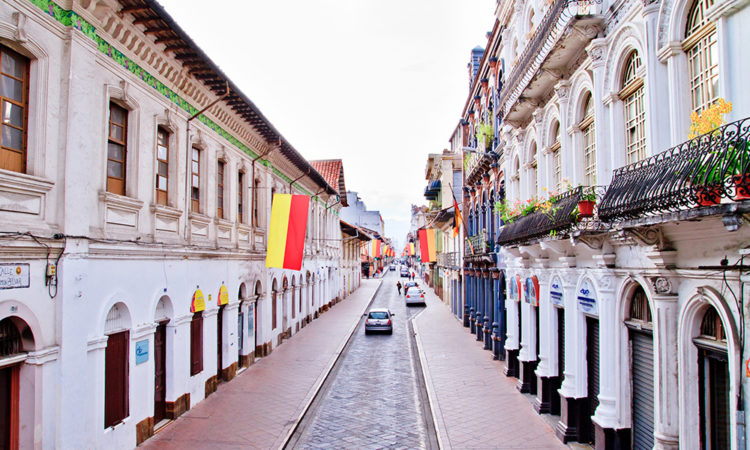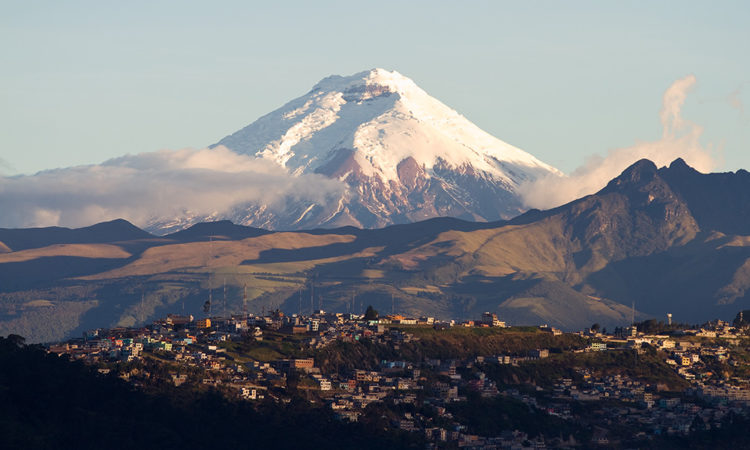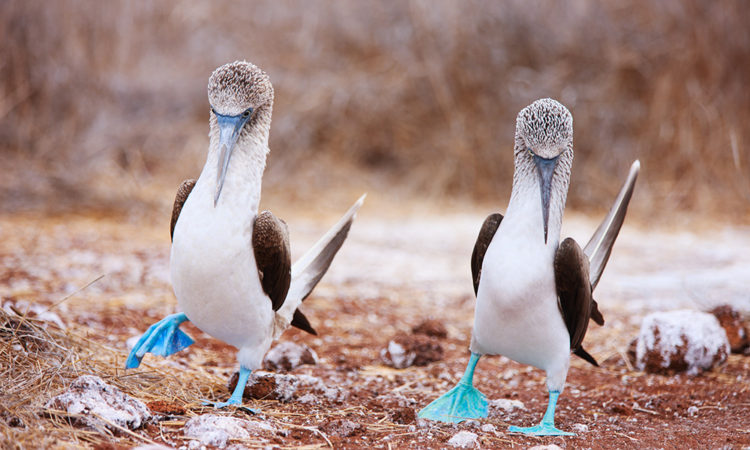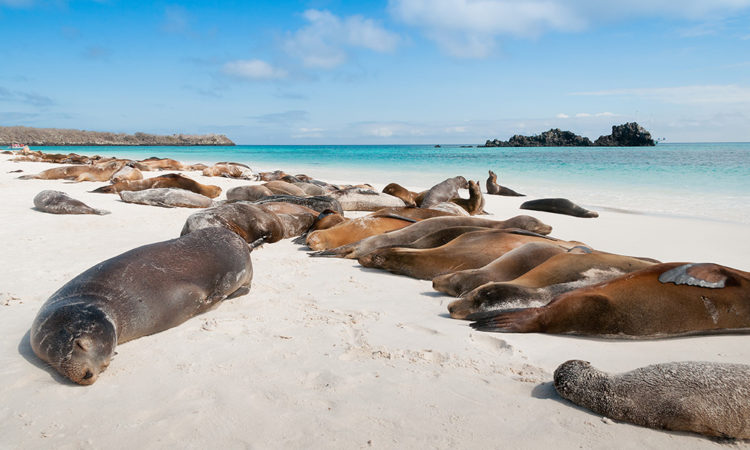 Ecuador's name comes from its position straddling the Equator on the western 'bulge' of South America. Though one of the smallest countries on that continent, squeezed between Colombia above and Peru below, what it lacks in size it makes up for in diversity. You can travel from tropical coast to Andean volcanoes to Amazon forest, in a matter of hours. Although Ecuador doesn't have the abundance of Inca sites found in Peru, it has another trick up its sleeve – the Galapagos Islands, arguably the most fascinating wildlife haven on the planet.
The capital city Quito has a painstakingly restored UNESCO World Heritage historic centre where boutique hotels are located within the Spanish plazas and patios. At an altitude of just under 3,000 metres, the city is blessed with a comfortable Spring-like climate all year round. It's a scenic city, with a backdrop of snow-capped mountains, beautiful colonial architecture and a statue of the Virgin Mary on Panecillo hill keeping an eye on the citizens.
A couple of hours north of Quito is the market town of Otavalo, one of Ecuador's main weaving centres. Beautiful woven textiles are produced throughout the northern highlands; often using techniques unchanged for centuries. This is a region with mountains, lakes and delightful haciendas (country inns) where you can escape the hustle and bustle. Otavalo is famous for its colourful market when indigenous poncho-clad locals descend to buy and sell artisanal wares. Brush up on your bartering skills and pick up some bargains.
On the slopes both sides of the Andes lie the cloud forests, with the highest biological diversity on the planet. These forests have dense green canopies full of orchids, bromeliads that thrive in the mists. A staggering variety of hummingbirds and butterflies glide around the trees, as do the colourful toucans, parrots and tanagers. The small town of Mindo has become a Mecca for bird-watchers.
The Oriente Ecuador's Amazon is surprisingly accessible. A scenic 45 minute flight gets you to the steamy jungle port town Coca, the gateway to the rainforest. A couple of hours down river by canoe are comfortable rustic jungle eco-lodges, from where you can see a huge variety of flora and fauna: monkeys, slovenly sloths, playful giant otters, slithering anacondas and colourful macaws. Some local indigenous communities such as the Kapawi or Huaorani tribes encourage cultural tourism to learn about their heritage, hunting skills and shamanic wisdom.
The 'Avenue of Volcanoes', as dubbed by the explorer Humboldt, runs south of Quito to the city of Cuenca. Of the dozens of volcanoes, perhaps most famous is the conical, snow-capped Cotopaxi, which recently started erupting after decades of inactivity. In this National Park you can spot Andean gulls, ducks, hummingbirds and condors in this rugged, treeless landscape. Continue south, soak in thermal springs, ride the Devil's Nose train, visit the Inca site Ingapirca and stay in the pretty colonial city Cuenca.
Less than two hours' flight to the west is the famed Galapagos archipelago, made famous by Charles Darwin. The isolated location have has produced a diverse set of wildlife, much of which is found nowhere else on earth. The lack of human contact means the animals do not fear humans. The most famous are the Giant tortoises that roam the highlands, blue-footed boobies and waved albatrosses that perform their comical mating dances. On the coast, sea lion pups and penguins playfully splash around in shallow waters ignoring the passive sharks and rays. Each island in this archipelago has a different set of wildlife and landscapes to discover.
| | |
| --- | --- |
| Capital: | Quito |
| Size: | 283,560 km² (Ecuador) |
| Population: | 15.74m |
| Currency: | US dollar |
| Language: | Spanish |
| Visas: | Not required for UK nationals. |
---

Food
Cuisine varies with each region. On the coast seafood is very good; try 'encocado de camaron' shrimps in coconut sauce served with plantains and rice.

Lime-marinated fish or shellfish is a favourite appetiser - ceviche. In the Sierra, Andean dishes are often based around maize and meat. Try empanadas de morocho (ground corn shell filled with meat).

Sunday lunch is often llapingachos, delicious little fried potato and cheese patties, often served with a fried egg, avocado and chunks of pork fritada and more plantain. Guinea pig or Cuy is reserved for very special occasions.
---

Festivals
All the main catholic festivals are celebrated plus many regional and historic ones. February: Fiesta de las Frutas y las Flores, in Ambato, a carnival with parades and festivities. March / April: Holy week (just before Easter).

From 24th of June: St. John the Baptist in Imbabura takes a whole week of dancing and costumes. 1st and 2nd of November The Day of the Dead. December 6: Dia de Quito is celebrated throughout the week. The festival commemorates the founding of the city with elaborate parades, previously bullfights, performances and music in the streets.
---

When to go
Like much of the Andes, the weather depends as much on altitude as month you go. In Quito and the Sierra in the day temperatures reach 19-23°C, but at night it can drop down to 6°C.

The western slopes are driest June to September and October to May wet (apart from a dry spell December to January). To the east October to February are drier and March to September wetter.

The coastal lowlands are much warmer but receive heavy rainfall between January and April. The Galapagos Islands can also be visited all year round. Between December and March the temperature is highest and bursts of afternoon rain are common.

May to November are cooler and drier, although it can be a little misty in this mornings.
---
error:
Alert:
This content is copyright protected