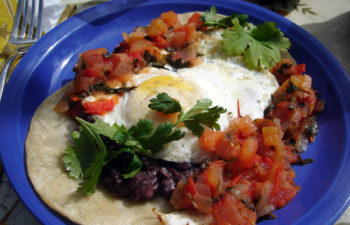 From 'huevos rancheros' to 'vitaminas', breakfast can vary depending on where you are in Latin America. Over the years, influences from Europe and Africa blend with the indigenous recipes to create fusion cuisine. It also varies within each country depending on local geography. You're not going to find the same breakfast in the Andes to that along the coast or down in the Amazon. Here's a list of some typical breakfasts for each Latin American country.
Argentina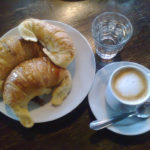 The Argentine breakfast, particularly in Buenos Aires, is very continental European. Like the Spanish and Italians, they like something small and sweet for breakfast accompanied by a milky coffee. Medialunas are small buttery crescent-shaped pastries, like French croissants, often smothered in rich dulce de leche caramel.
Belize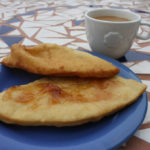 One of our favourite breakfasts in Latin America. Fry Jacks are thin rolled out dough that is deep fried to create a kind of flat doughnut. This can be filled with anything from eggs, cheese, refried beans, jam or honey. A great way to start the day.
Bolivia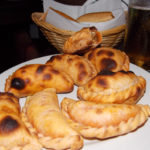 You may have heard of empanadas, a staple filled pastry found in almost every Latin American country. This tasty Bolivian variety called salteñas are filled with spicy beef, pork, chicken or vegetables. The best place to find salteñas is from street vendors. Be sure to get there early before they sell out.
Brazil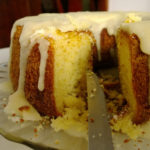 Brazil is huge, so the breakfast can differ, depending on where you are in the country. One of the most common breakfast items is the bolo de laranjá, a delicious orange cake. Brazil has delicious fruit, mangoes or papayas are popular in morning. So are vitaminas smoothies using a variety of exotic fruit.
Chile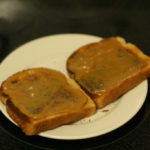 Breakfast in Chile is a humble affair, often including tostadas covered with caramel or jam. Coffee is also popular in Chile, but outside of Santiago is often the instant variety.
Colombia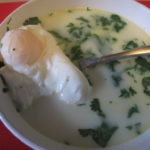 In the Andes, changua is a rich breakfast soup made from milk, spring onions, coriander, stale bread and poached eggs. It's comfort food at its best. Particularly good in Bogota.
Costa Rica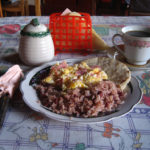 Gallo pinto literally translates to 'spotted rooster', a name given to the rice and beans staple served at every breakfast. Scrambled eggs, toast and plantain often accompany this dish along with plenty of local coffee.
Ecuador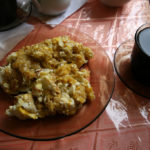 Ecuador uses classic Latin American ingredients in one of the most popular breakfast. Scrambled eggs, mashed green plantain, cheese, and avocado washed down with plenty of morning coffee or hot chocolate.
Guatemala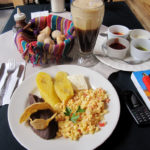 In Guatemala, they like a big breakfast. Desayuno Chapín is a hearty medley of fried plantains, cheese, re-fried beans, scrambled eggs, toast and chirmol (tomato sauce). Delicious fresh fruit is another popular breakfast item.
Mexico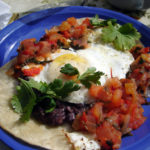 Rural Mexican breakfasts are usually served in the mid-morning. Corn tortillas make the base, topped with fried eggs, refried beans, avocado, chili sauce, rice and more.
Panama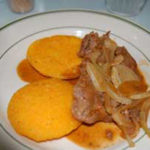 One of the heartier breakfast's in Latin America. Panama draws influence from the countries which surround it. Typically, breakfast includes corn tortillas along with beef and onions.
Peru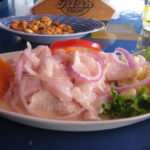 On the coast try Ceviche, fish marinated in lime and citrus juices, covered in chili and onions. Together with corn-on-the-cob, this might not sound like your usual breakfast, but is delicious. In the Andes, they tuck into hot meals like rice and stew.
Uruguay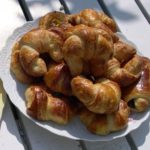 Like Argentina, the Uruguayans prefer something sweet in the morning accompanied by coffee. Bizcocho is the name for a range of sweet pasrties and cakes, but in Uruguay, this means a croissant.
Photos credits:
Medialunas
indietravel
https://www.flickr.com/photos/mars-hill/
Fry Jacks
Liza Lagman Sperl
https://www.flickr.com/photos/kodamakitty/
Salteñas
Paula Rizzi
https://www.flickr.com/photos/41786248@N07/
bolo de laranjá
Fabio Cequinel
https://www.flickr.com/photos/fcequinel/
tostada
Germán Poo-Caamaño
https://www.flickr.com/photos/gpoo/
changua
manuela y Daniel
https://www.flickr.com/photos/manuelaydaniel/
Gallo pinto
hollykathryn
https://www.flickr.com/photos/holly-kathryn/
Trigillo Ecuador
Rinaldo Wurglitsch
https://www.flickr.com/photos/wurglitsch/
Desayuno Chapín
K Parks
https://www.flickr.com/photos/kparks/
huevos rancheros
Shoshanah
https://www.flickr.com/photos/shoshanah/
panama tortillas
Jdvillalobos
https://en.wikipedia.org/wiki/Breakfast#mediaviewer/File:Tortillas_con_biste_de_higado.jpg
ceviche
Tomasz Dunn
https://www.flickr.com/photos/tdd/