Skip to main content
The LATA Media Awards recognise innovation and excellence across the British travel media landscape with a specific focus on Latin America.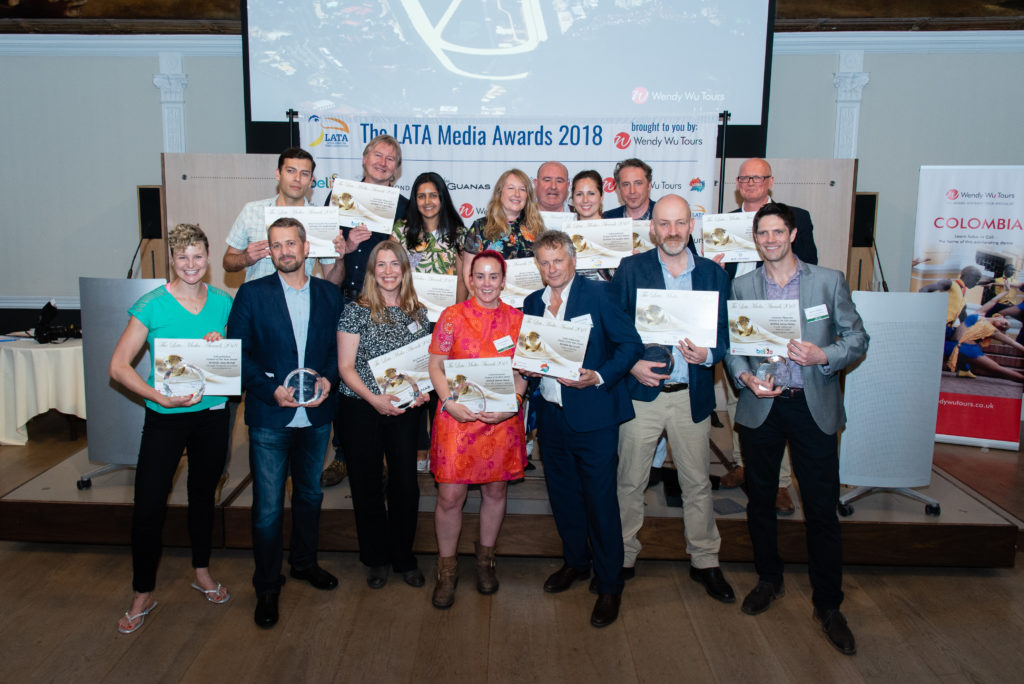 The awards aim to celebrate and encourage inspiring and creative Latin America stories are awarded in the following categories:
Consumer National Newspaper Feature of the Year Award (print)
Consumer Magazine Feature of the Year Award (Print)
Consumer National Online Feature of the Year Award
Regional Feature of the Year (print or online)
Latin American Round-up Feature (print or online)
Trade Publication Feature of the Year Award (print or online)
Blog Post of the Year Award
Best Self- Published Award (i.e. LATA Member Company Blog/Website)
Top published Latin America photo
The awards are judged by destination experts from the Latin America Travel Association and by a final expert media panel.
The LATA Media Awards 2019 with take place on 14 May 2019
Entry criteria
Entries will be welcomed from UK based editors, journalists, bloggers and photographers
PRs a/o other third parties can also submit entries on behalf of their clients
Entries can be news stories, travel features or photography and must present Latin America in a positive light, encouraging travel to the region
Submissions for the photography award must be a photo of/in Latin America and emailed at 300dpi resolution or as a PDF scan. All submissions must have a PDF or a screen grab of the article
Web links will only be sufficient for the 'Consumer National Online Feature', online submissions for the 'Regional Feature', 'Online Blog Feature', and online trade publications articles
All submissions must have been published between 01 January 2018 and 31 December 2018.
A maximum of three entries are allowed per person
Deadlines
All entries should be emailed to LATAPR@wearelotus.co.ukwith the entry form – (please note a separate form is required for each entry), by 6pm (GMT) on 29 March 2019
Results of the LATA Media Awards will be announced at the LATA Media Awards on 14 May 2019
For further information, please email LATAPR@wearelotus.co.uk or contact Kate McWilliams or George Leonard at Lotus (02079537470).
error:
Alert:
This content is copyright protected