Skip to main content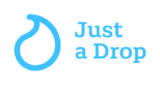 Just a Drop brings sustainable safe water, sanitation and hygiene projects to communities around the world. Safe water changes everything. It improves health, education, women's rights, leads to secure food sources, economic growth and brighter futures. It completely transforms lives, especially those of women and children.

We work with communities to implement solutions which best suit their needs, such as rainwater harvesting systems, wells, sand dams, water distribution systems, biosand filters, latrines, and sanitation and hygiene training. We've recently developed food security, menstrual health and micro-finance programmes, which further support community development and economic growth.

We have reached over 1.5 million people in 32 countries since we began in 1998.

---
Head office
Just a Drop
Gateway House, 28 The Quadrant, Richmond, Surrey,
TW9 1DN
United Kingdom
+44 20 8910 7981

---
error:
Alert:
This content is copyright protected