Skip to main content
Nicaragua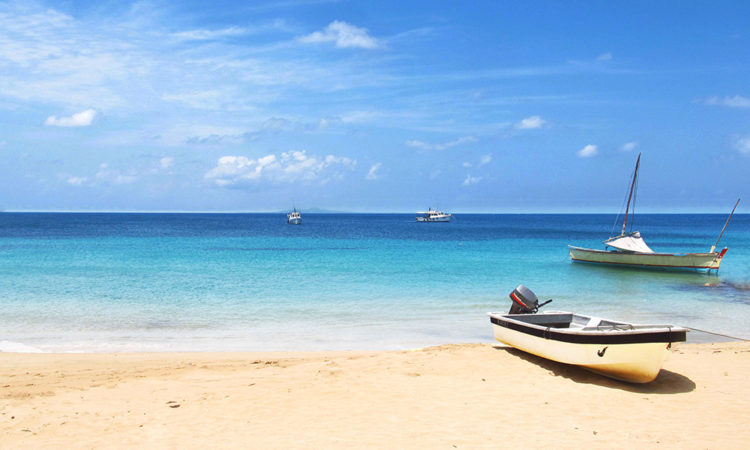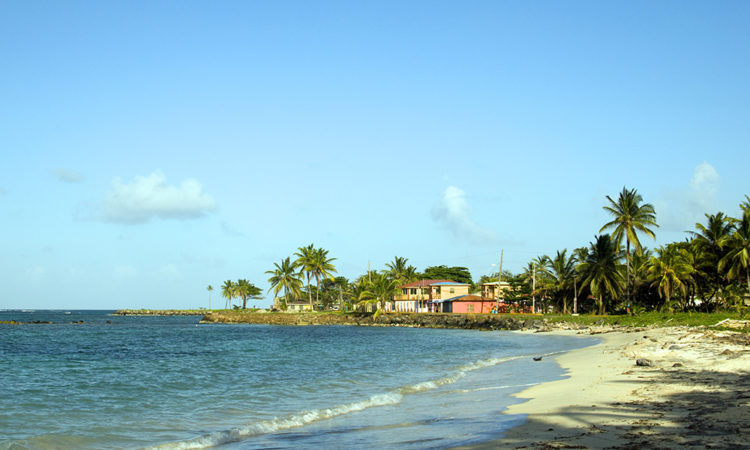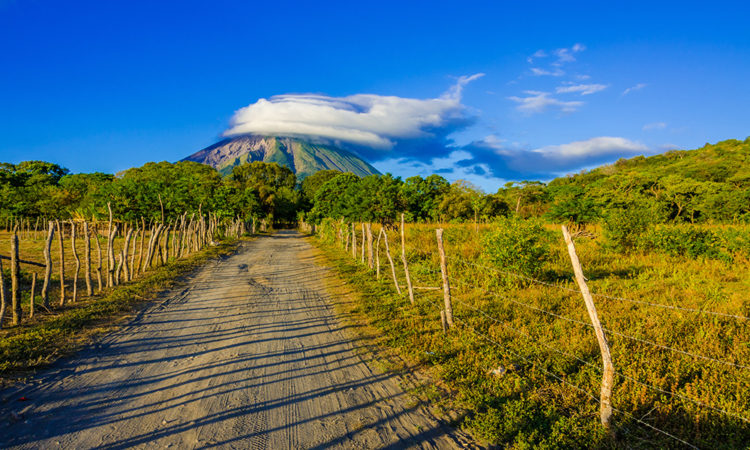 Nicaragua is a land born of fiery volcanoes and bloody revolutions. Lying at the heart of Central America; Nicaragua enjoys both the blue Pacific Ocean on one side and the warm Caribbean on the other. This is the largest country in Central America, flanked by Honduras and Costa Rica. Recently emerging from a troubled past, the country is enjoying a rapid growth in visitor numbers.
If you wish to explore an up-and-coming destination Nicaragua will not disappoint. Few countries can boast such beautiful colonial architecture, friendly locals, excellent cuisine and an unspoilt Caribbean coastline. There is an authentic culture and character that's rarely seen. A rugged chain of volcanoes and mountains divides the country.
Most of Nicaragua's population live in the Pacific lowlands. The capital Managua lies here, a chaotic city on the shores of Lake Xolotlán.
Head south for Granada, a colonial city that's home to the oldest church in Central America. Granada is a charming, fine-looking and romantic city. There are plenty of things to do in the surrounding area. The foothills of nearby Mombacho Volcano are ideal for adventurous activities like hiking, canopy tours, mountain biking, wildlife excursions. Once you have exerted yourself enjoy relaxing in hot thermal springs.
Lake Nicaragua is the tenth biggest lake in the Americas, stretching 160kms. Worth the ferry journey is the unspoilt island Ometepe formed by two imposing volcanoes.
Concepcion Volcano looms over the northern side whilst in the south lies the small Maderas Volcano covered in misty forest. Ometepe is the largest freshwater island in the world. Nearby is the rarely visited Zapatera Island National Park which is festooned with pre-Columbian petroglyphs, ceramics and statues.
North of the capital is Granada's fierce rival, León, a city with beautiful crumbling colonial facades. León is not short of things to do or places to stay. Once you've found your boutique base, hit the streets to find excellent eateries, museums, galleries and nightlife.
Running down the centre of Nicaragua's spine of mountains are verdant cloud forests and swathes of coffee plantations which thrive in the spring-like climate. This region is ideal for hikers and bird-watchers who can enjoy hummingbirds, toucanets and even the rare but truly stunning resplendent quetzal.
La Flor Natural Reserve on the Pacific, is one of the most important sanctuaries for nesting sea turtles.
To the west is the Caribbean coast, where English is widely spoken, particularly around the city of Bluefields. The weather becomes much more tropical here – hot and humid. The region is great for wildlife, including monkeys, tapirs, toucans, macaws and eagles. The idyllic Corn Islands are well worth the short flight. They are a paradise for snorkelling or scuba diving. Hold your breath at the spectacular coral reefs and tropical fish.
| | |
| --- | --- |
| Capital: | Managua |
| Size: | 129,494 km² |
| Population: | 4.8m |
| Currency: | Córdoba |
| Language: | Spanish and indigenous idioms, English on the Caribbean coast. |
| Visas: | Not required by British nationals for up to 90 days. |
---

Food
Rice and beans plays a big part of Nicaraguan cuisine, gallo pinto is commonly eaten for breakfast which often includes fried eggs. Maize is also a staple and so are plantains, often served as chips. Nicaraguan tamales, or nacatamales, use a plantain leaf filled with masa or cornmeal dough and then stuffed with meat, vegetables, rice.

Pupusa is tortilla stuffed with cheese, pork and beans and is inexpensive. Fresh lobster for about $5 - it is to die for!
---

Drink
Nicaragua is the land of a thousand fruits, so go for refrescos (fruit juices). The country produces some of the world finest coffee, though most gets exported leaving cheaper instant brands. The world famous rum Flor de Caña has won gold medals.
---

Festivals
Elaborate festivals are organized in each town or village to celebrate the local patron saint's day. León festival is in January, Santa Ana in Ometepe in July, Matagalpa festival in September.

During Semana Santa (Easter) the streets are filled with colourful parades and religious ceremonies.
---

When to go
Like most places in Central and South America this very much depends on the location you would like to visit. Heavy rains between May and October make the rural mountain areas inaccessible. For hiking visit in November when the rains have eased but the countryside is still lush. The dry season and busiest tourist season for Nicaragua is between December and April.
---
error:
Alert:
This content is copyright protected