Skip to main content
Costa Rica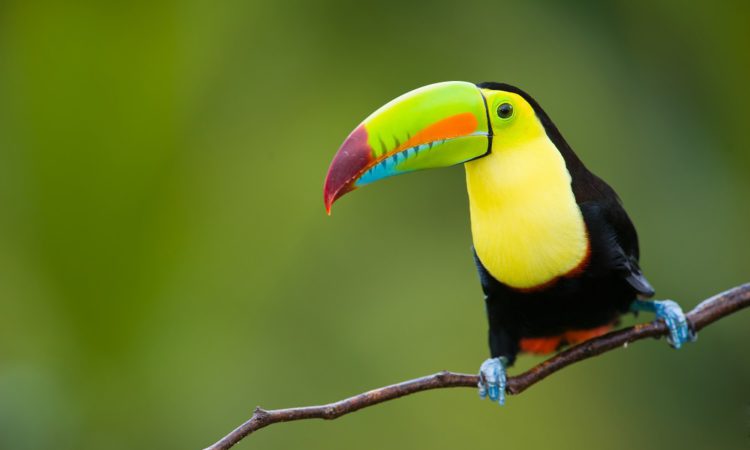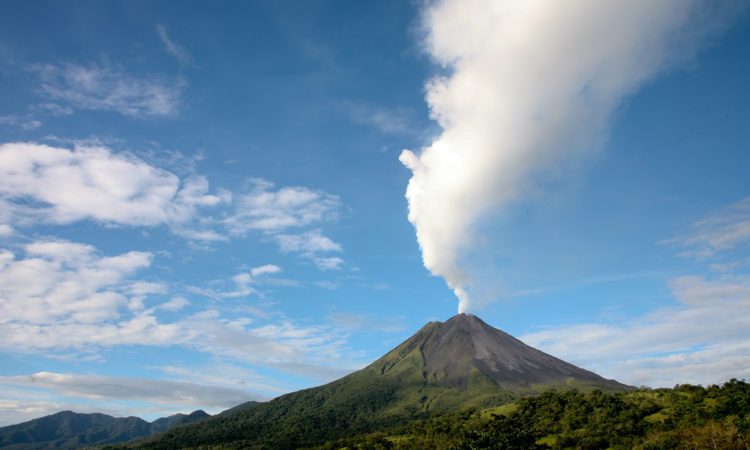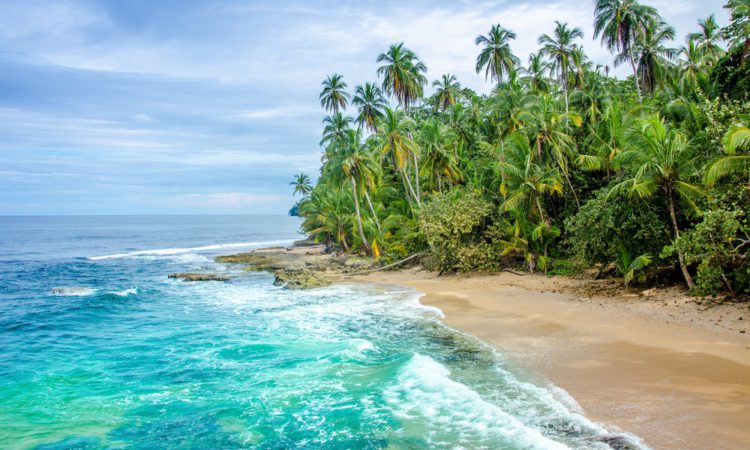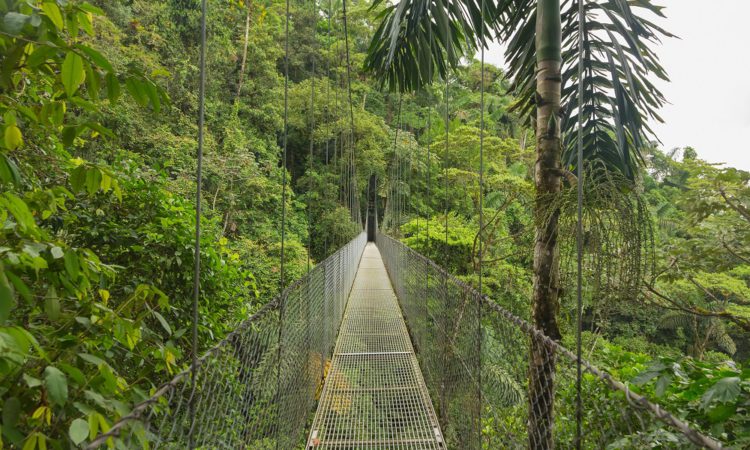 Costa Rica regularly features as the happiest country in the world. The locals call themselves Ticos, embrace the feel good saying pura vida (pure life). It's a rare country that has no army and actively protects its wildlife and natural resources.
Tropical rainforests teem with howling monkeys, iridescent birdlife and butterflies, huge waterfalls tumble down into lagoons, sweeping palm-fringed beaches line the Pacific and Caribbean coastlines and smoky volcanoes towering above. Costa Rica is home to a staggering five percent of the world's flora and fauna, in a country the size of Denmark.
San Jose the sprawling, chaotic capital is a place where the attractions need to be hunted for, such as the Jade Museum, the Gold Museum and a glittering National Theatre. San Jose sits in the Central Highlands, part of the mountains that run the country's length, dividing the Caribbean from the Pacific and include six active volcanoes. One of these is Arenal, an active volcano often shrouded in mist, that until recently was spitting red hot lava, glowing as its tumbles slowly down the cone. There are activities like zip-lines and hiking to keep visitors busy and thermal hot springs nearby, providing a much needed soak after a long day's hike or horse ride. For something less explosive, Rincón de la Vieja and Tenorio National Parks have spluttering mud baths and steaming thermal pools that you can also wallow in.
Crossing over Arenal Lake gives views of the volcano and brings you to the Monteverde Cloud Forest, a natural reserve and model for sustainable development. The misty forests are home to four hundred species of bird including the colourful resplendent quetzal and unique bar-necked umbrella bird. It's also one of the only places where the six endangered cats (pumas, margays, tigrillos, ocelots, jaguarondis and jaguars) can be spotted if you are lucky and have a good guide.
The lush lowlands of Tortuguero National Park along the northern Caribbean coast are only reachable by boat or plane. Visit this protected environment at the right time and green turtles can be seen hauling themselves up the beach at night to lay their eggs, although care should be taken so as not to disturb them. By day there is plenty to see. Boat trips through the canals and mangroves expose a rich wildlife haven of alligators, monkeys and birdlife. Further along the coast is Puerto Limón offering some of the best Caribbean flavours and surfing beaches with a laid-back ambience.
The dry scrubby north is named after the guanacaste tree. Home to cattle ranchers and haciendas and national parks with distinctive flora and fauna rarely visited by tourists. It is possible to still find secluded beaches and Rincón de la Vieja volcano can often be enjoyed in peace. The Nicoya Peninsula and Central Pacific coast below offers more of a lively atmosphere, a range of hotels to suit all budgets and some of the best surfing spots in the country.
One last place that deserves a mention is the Osa Peninsula that geological forces pushed out into the Pacific Ocean across the Golfo Dulce. Covered almost entirely in pristine primary rainforest, Corcovado National Park is another of Costa Rica's wildlife hotspots. Ocelots and jaguars roam the hilly jungle, toucans call from the trees, brightly coloured macaws fill the skies and dolphins and whales use the sheltered waters to feed.
| | |
| --- | --- |
| Capital: | San José |
| Size: | 51,100 km² |
| Population: | 4.9m |
| Currency: | Colón |
| Language: | Spanish |
| Visas: | Not required for UK nationals. |
---

Food
Gallo Pinto, 'spotted chicken', is often served for breakfast, consists of rice and beans stir-fried together to create a speckled appearance, along with scrambled or fried eggs and sour cream or cheese. For lunch try a Casado. 'married man' (from days when wives would wrap their husbands a lunch in a banana leaf to go work in the fields). Again consists of rice and beans unmixed, plus meat and a salad and extras like fried Plantain (patacones or maduro), white cheese or corn tortillas. There are many tropical fruits including papaya, mango, watermelon and the guanábana and cas, a native sour fruit.
---

Drink
Excellent coffee is strong and dark roasted served with or without milk. The spirit of choice is ron rum. Café Rica is caffeine-based liquor, true to the country's coffee origins. In the highlands try agua dulce made from tapa de dulce, raw sugar in water.
---

Festivals
Bank holidays are normally a cause for celebration and Costa Rica is no different. Big festivals tend to be good for processions, costumes and traditional marching bands, but find a small town and you'll see horse-racing, bull friendly bull fighting (where the lucky beast leaves the ring exhausted but alive) and get the chance to rub shoulders with the townsfolk. In September San Jose comes alive with Independence Day around the 15th. Dia de la Raza (Columbus Day) is celebrated particularly in Limón for a week or so around the 12th October.
---

When to go
Costa Rica is tropical and can be enjoyed all year round. The rainy season between August and October provide the best surfing conditions and accommodation is significantly cheaper. The Pacific coast is dry from December to April, while the Caribbean slopes are drier between August and October.
---
error:
Alert:
This content is copyright protected