Skip to main content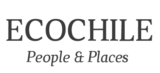 We are Ecochile Travel, an inbound operator located in Chile that is passionate about bespoke travel
Category:
Local Operators
---
Ecochile offers tour planning and logistics for FITs and groups to breathtaking destinations in Chile and Argentina, including the Atacama Desert, Easter Island, Wine Country, the Lake District, the Carretera Austral, and Patagonia.

Our mission is to create unique travel experiences that are truly memorable based on the two pillars of encouraging sustainable travel and promoting emerging destinations. We seek to offer exclusive, luxury experiences like ballooning over the Atacama desert, stargazing photography in Easter Island, or puma tracking in Patagonia - to name but a few - to provide an authentic and personalized once-in-a-lifetime adventure.

Our international team of enthusiastic, multi-lingual professionals is dedicated to handcrafting itineraries individual to each traveler's requirements and expectations. We understand and cater for the needs of international travelers by combining a global mindset with in-depth local knowledge and expertise.

Searching for new ways to improve our trips and operations is part of our DNA and we are constantly on the lookout for new destinations, activities, and experiences for our customers.

---
Head office
Ecochile Travel
Antonio Bellet 193, oficina 302, Providencia
Santiago
7500025
Chile
+56229380428

Adventure Travel Trade Association.

---
error:
Alert:
This content is copyright protected