Skip to main content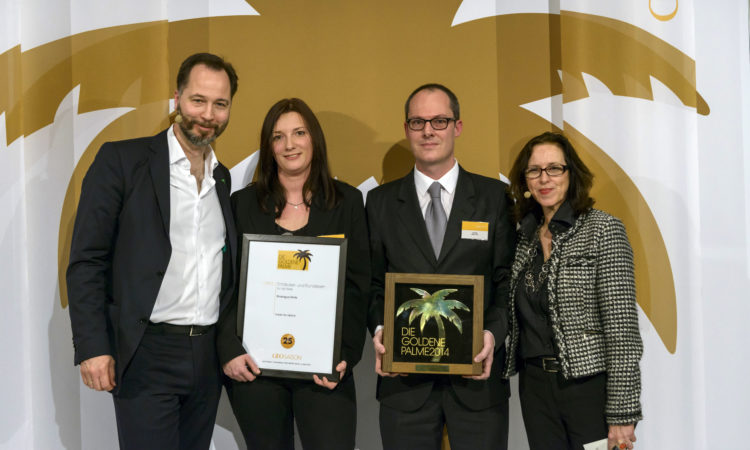 Award Goldene Palme
240 trips competed for the 2014 Palm Gold Award, hosted by German magazine Geo Saison. A panel of tourism professionals made the selection by voting. "Nicaragua Verde" won the first place with 99 points, as the best nature trip in the ´discoveries´ category.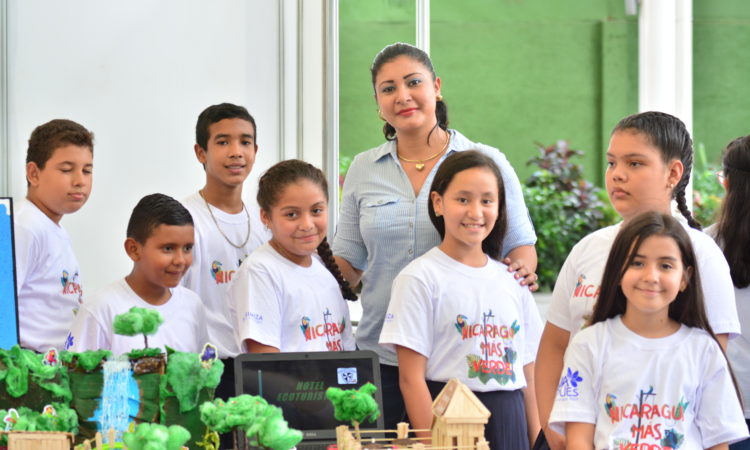 Nicaragua Más Verde - Children Expo
Vapues Tours supports the initiative "Nicaragua más Verde", the yearly Expo Children's Fair. The objective of the fair is to encourage students to be promoters of nature-friendly practices in their communities and schools.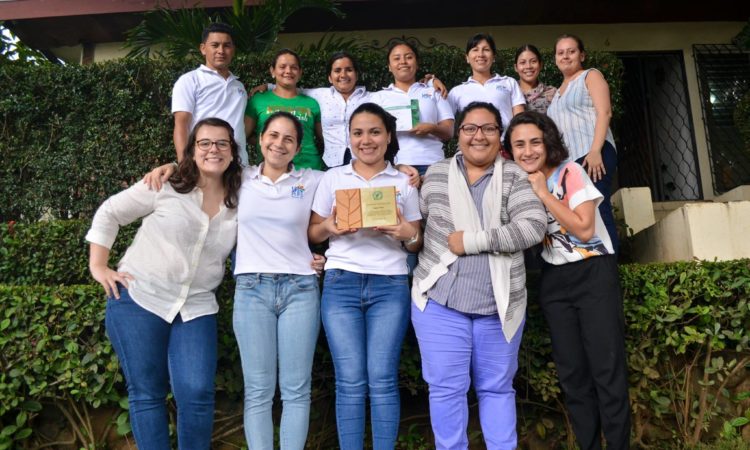 Sustainable Tourism Leader
In November 2017 Rainforest Alliance awarded Vapues Tours with the utmost recognition for outstanding performance and meaningful contributions to promoting sustainable tourism.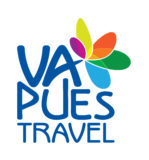 Specialized in tailor-made experiential travel to Panama and Nicaragua
Category:
Local Operators
---
At Vapues Travel, we focus on tailor-made experiential travel. Our strength is based around offering dynamic itineraries that heavily feature unique experiences and the highest quality accommodations in carefully selected destinations, including exclusive properties and off-the-beaten-path places not offered by most specialized DMC's. Using a modular signature collection of individually verified and carefully curated destinations and experiences we are able to create itineraries that fit the particular interest of clients.

Ask about our expedition- and accomplishment journeys, experience rich event planning, creative honeymoon- and anniversary travel, yoga retreats and holistic experiences, birdwatching and wildlife observation tours, cultural experiences and artistic encounters. We fully understand the needs of a discerning individual traveler and craft, cultivate and curate the very best of Panama and Nicaragua.
---
Tailor-Made Holidays, Luxury Holidays, Adventure Holidays, Wildlife Holidays, Sustainability, Birdwatching View all >
---
Tailored Travel, Luxury Vacations, Adventure Tours
---
Head office
Vapues Travel
Los Robles casa # 45
Managua
14048
Nicaragua
+505 22701936

Partners of Travelife, Members of Adventure Travel Trade Association (ATTA) and Emotions Travel Community. Associate members of Latin American Travel Association (LATA) and United States Tour Operators Association (USTOA).
Pure Central America

---
Vapues stepped up and created an even better itinerary
---
We signed up for a tour to Nicaragua. Excited for the adventure we bought our airline tickets The next week we were notified that "due to personal issues" the tour was cancelled. Vapues stepped up and created an even better itinerary for the same amount of money. We will definitely contact for our next trip to Nicaragua.
We travelled in Nicaragua having booked through an UK agency, who use Va Pues their chosen local partners. We were highly pleased with the arrangements they made for us. Their local guides were informative, interesting and very good company.
I'm back home - and all is well. I loved my time in Nicaragua - your country quite touched my heart. Not just the beautiful landscape, but the people too. I've nothing negative to say about Va Pues - the meet and greet and your guides were all excellent, always courteous and always punctual.
(...) we got engaged whilst in Nicaragua so you honestly could not have given us a more perfect holiday and time together. We have been together 8 years and never been anywhere quite like this and done so well by you and the team on the ground, so thank you for giving us magic. (…) Thank you so much again for the most epic of all trips and making our time so special.
This was my first trip to Nicaragua and as a single traveller I chose Vapues Nicaragua Tours to organize my itinerary including destinations, hotels, and transfers. From first pick-up to final drop at the airport - everything was organized seamlessly.
---
error:
Alert:
This content is copyright protected