NEW LATA MEMBERS
---
NEWS FROM LATA FOUNDATION
The LATA Foundation to host virtual pub quiz to raise money for the emergency Covid-19 appeal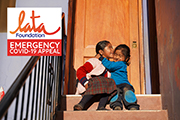 In light of Covid-19, the LATA Foundation is supporting a range of emergency appeals in Latin America with funds being directed to those most in need.
Fundraising activity will include a virtual pub quiz for the Latin American travel community on 28 July as well as arrange of other initiatives.
To support this appeal, please donate via our Just Giving page or get in touch info@latafoundation.org. For more information, please visit www.latafoundation.org
---
Appeal for computer equipment to support Ecuadorian children
Ecuadorian charity Amano Manaba in Don Juan, a fishing village located on the coast of Ecuador has launched an appeal for computer equipment to support local children and provide the ability for remote study, given the Covid-19 crisis. This follows support provided by the LATA Foundation to replace a donkey library with a library van before the Covid-19 pandemic,
The LATA team would encourage all members with operations in Ecuador to pass on this message to support this important appeal, with collection points also available in Quito. To provide support, or for further information, please contact chrispatrick@condortrust.org
---
NEWS FROM UK MEMBERS
Journey Latin America
Charitable activity for the LATA Foundation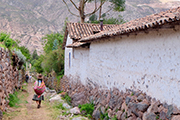 We made it! Today the team at Journey Latin America completed our virtual journey from Mexico City to Ushuaia (Argentina) in only 37 days!
Thanks to everyone who supported us on this amazing challenge – we have raised £1,735 so far and all the money will go to a fantastic cause supporting the LATA Foundation's Covid-19 projects in Latin America.
If you haven't yet sponsored us, don't worry, there's still time… no amount is too small and it will be greatly appreciated.
---
tranquilico
Covid-19 Safety Self Assessments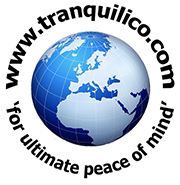 We recently issued out Covid-19 Good Practice Guidance to LATA members for most of your overseas suppliers. Please feel free to forward these on as it forms part of your due diligence – ensuring any suppliers you contract put Covid-19 Safety procedures in place. You can access these documents on LATA's website HERE.
Both ourselves and Sanderson Phillips are now able to issue out Covid-19 supplier self assessments for any operators who wish to do this.
There is a small fee per assessment and we have them for Accommodation, Transport, Aviation, Marine and Activity Suppliers. For more info contact safety@tranquilico.com.
---
Senderos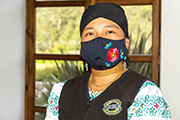 News from our partners
Hacienda Zuleta in Ecuador has reopened with new safety protocols. Our photo features one of a classic range of masks made by Zuleteñas and worn by staff at the Hacienda.
Bahia Bustamante – where else could your clients see a vineyard, a lesser rhea and the Atlantic Ocean all together from their bedroom window?! Read about the vineyard project here.
See our latest newsletter here.
---
REGION – WIDE
Maya Trails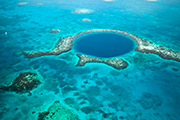 Belize is reopening for tourism on August 15th
The Prime Minister of Belize announced that Belize's international airport, the Philip Goldson International Airport (BZE), will be opened on August 15, 2020, kicking-off Belize's third phase of re-opening tourism. Please follow this LINK for full details.
If you have any questions about Guatemala's future plans, please contact us.
---
Condor Travel
Safe travels to South America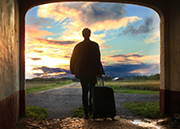 Though safety has always been a cornerstone of our operations, today's context required us to go above and beyond. Our partners already know Condor Assistance, the travel insurance we provide for our passengers.
We have, now, doubled its coverage, which includes COVID-19 related matters, in all our destinations, and created two optional upgrades. This will give travelers the required peace of mind to enjoy their trips with us. Learn more HERE.
---
AVIATION NEWS
Iberia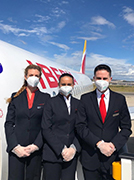 We have started taking off again slowly but surely and with your invaluable support. We have launched our summer network and we continue adding even more flights to popular destinations like Dominican Republic, Ecuador and Uruguay.
Our customers can choose among more than 50 destinations in Spain and Europe in August and 16 in the Americas. The safety of our customers and staff remains our top priority. That is why we have updated our health and safety measures in compliance with Spanish and European regulators.
We are constantly reviewing all the touchpoints in the customer journey and implementing additional measures.
For more details, CLICK HERE.
---
ARGENTINA
Argentina Tourism Board
COVID-19 Protocols
From the beginning of the pandemic, Argentina has been carrying out a plan which has been praised by the international community, who highlighted the measures and the anticipation in which they were taken.
In order to provide the highest quality of services and guarantee the safety for tourists visiting our country, different protocols have been prepared specifically for each activity related to tourism: Protocol for Travel and Tourism Agencies; Protocol for Tourist Providers; Protocol for Gastronomic establishments; Protocol for Accommodation.
---
Estancia Los Potreros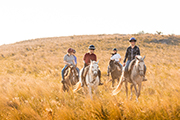 We welcome private groups of six or more guests. For larger groups please enquire about special rates.
This is ideal for families or groups who wish to enjoy exclusivity across the Estancia, giving them the chance to immerse in the gaucho culture, play polo, enjoy an evening cooking along side our chefs or take part in a malbec wine tasting, the options are endless.
For more information, contact us at marketing@estancialospotreros.com.
---
Alchemy DMC Argentina
Selection of the Best Signature Ranches in Northern Patagonia – Unique & Remote Nature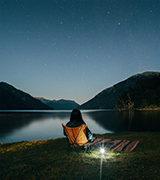 Pristine skies, clear water lakes, wide mountain ranges, wide open spaces and a one-of-a-kind rugged beauty are what make Patagonia a unique place in South Argentina.
But what if your clients could enjoy all these natural wonders, combined with a first-class service, in the middle of nowhere just for them?
Follow the LINK to see a selection of the best Signature Ranches in Northern Patagonia surrounded by remote nature and solitude.
---
Argentina Travel Partners – ATP DMC
Inspirational itineraries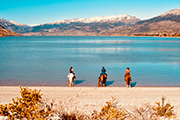 Your clients have now the chance to stay at a beautiful private ranch, where the ranch owners will make them feel at home. They will get to experience the Argentine countryside lifestyle, away from the crowds, immersed in nature, history and traditions.
Our portfolio of selected accommodations varies in style and level, from working ranches to palaces, with colonial or European feel, scattered throughout the country's diverse regions. For a sample, see this self-drive tour with stays at some of the most iconic Patagonian estancias, with complete freedom and flexibility to decide where to visit.
---
Furlong Incoming
Furlong Incoming recently joined LATA as a new member and is delighted to be part of this strong community especially during these challenging times.
It is the first Argentina leading DMC, with M.I.C.E, Leisure and Cruise Ground Operations business units, to be certified by Travelife in Sustainable Tourism. We strongly believe that tourism must be a leading industry in sustainable development and we are committed to enhance the positive effects of tourism activity in our destination.
The WTTC has recently awarded Furlong Incoming the global security seal for guaranteeing the safety and hygiene of travellers.
---
BELIZE
Belize Tourism Board
Belize announces phased re-opening of tourism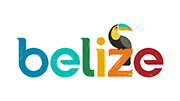 As part of Belize's phased re-opening strategy for tourism, the Philip Goldson International Airport will reopen on 15 August 2020.
The Belize Tourism Board has also launched a "Tourism Gold Standard" Recognition Programme for hotels, restaurants and tour operators with enhanced health and safety protocols in place.
For full details on the re-opening and to access the detailed health and safety protocols, please CLICK HERE.
---
Absolute Belize
Absolute Belize Offers Comprehensive Travel Insurance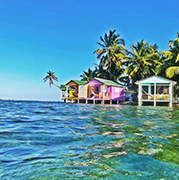 In a time when there are so many unknowns, we wanted to give our clients an extra boost of confidence when booking their next holiday. In this new era of travel, having the right level of travel insurance has become critical.
Absolute Belize has partnered with a specialist insurance provider to offer our clients comprehensive travel insurance coverage which includes pandemics, if they are unable to make their trip or have to cut their trip short, plus covers any associated repatriation costs.
Our first priority is ensuring that our guests can travel safely and without uncertainty.
---
BRAZIL
Fairmont Copacabana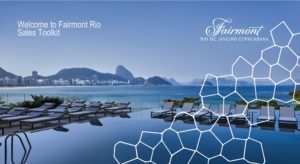 We are very proud to present you the "Fairmont Rio Toolkit".
The objective of the Toolkit is give you total access to all our content, presentations, images, videos, social mídia content and more. You will also find all the content regarding the extensive ALL Safe protocols as well as the seals of excellence we have been accredited with all Brazilian organisations.
The PDF is fully downloadable whereby you can forward or better yet download and personalize all the information to offer your clients a unique experience branded by you.
To download the "Fairmont Rio Toolkit", CLICK HERE.
---
Havas Creative Tours
Macuco Safari Experience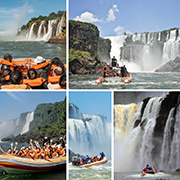 The Macuco Safari Tour offers your clients a different way to admire the famous waterfalls of the Iguassu River. The tour begins with a ride on an electrical vehicle with open wagons, providing them a panoramic view while going through the rainforest trail.
The adventure goes upstream the Iguassu River, on a twin engine boat, where they can almost touch the Falls. The pilot will maneuver the boat to give passengers a refreshing and reenergizing shower in the Fall.
For more information, CLICK HERE.
---
Walpax Brazil Travel Partners
Tutabel Pousada – A Small Paradise in Trancoso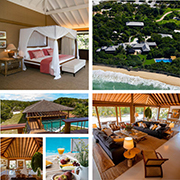 On one of the quietest beaches in Trancoso, Pousada Tutabel combines the best of the region – between the blue of the sea, the green of the vegetation and the colours of the Quadrado.
The Pousada is located by the beach, just 10 minutes by car from the Quadrado (the square where most of the restaurants in Trancoso are located). The property is comprised of 15 suites and a villa of 2 suites available inside the property. In case your clients prefer to stay downtown, they have a vila with 2 suites, security and service included.
Contact us at incoming@walpax.com.br for more information.
---
Passion Brazil DMC
Get the BRAZILIAN vibes on!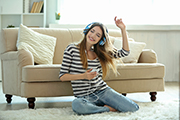 While our boarder is still closed for international travellers, PASSION BRAZIL team has created a varied playlist on Spotify to present the diversity of the Brazilian music and artists.
From bossa nova to samba, axe, rock, pop, MPB (Brazilian popular music) to country rhythms and version of classics by international singers as 'The Girl of Ipanema' by the legendary Amy Winehouse.
Get inspired for your next experiences in our beautiful sunny Brazil – tune in HERE.
---
CHILE
EcoChile Travel
New Itinerary – Patagonia's Route of Parks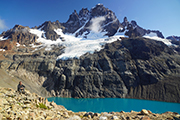 Adventure travel tour operator EcoChile Travel is proud to announce its newest tour, an epic 19-day itinerary visiting the highlights of Patagonia's Route of Parks, from classic stops like Torres del Paine to off-the-beaten-path experiences like ice-hiking on the Exploradores Glacier.
For more information about this tour and EcoChile's newest health and safety policies related to COVID-19 travel, please reach out to EcoChile founders Christian or Joaquin.
---
travelArt Chile
Chile is progressively preparing for the revival of tourism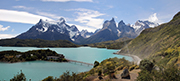 The number of active Covid-19 cases in Chile is below 25,000 and during the last weeks, the infection and mortality rates have decreased. As a result the restrictions in two regions of Chile (Aysén/Patagonia and lake district) are going to be lifted and tourist activities will be possible to a limited extent.
The Chilean government is providing health protocols to prepare for the reopening of the tourism industry after the pandemic.
For more information about travelArt Chile, CLICK HERE.
---
Awasi Atacama & Awasi Patagonia
New short films from Awasi
With our new series of micro-films, you can dip into another world for a few moments, emerging with your eyes brightened by beautiful scenes and your mind tickled with new facts.
Spanning the three iconic corners of South America where the Awasi lodges are located, Atacama, Patagonia and Iguazu, these Small Stories are food for the eyes and mind.
Have you ever wondered why…? Watch the full collection HERE.
---
Remota Patagonia Lodge
In the framework of the COVID-19 pandemic, and in order to protect the health of guests and workers, Remota Patagonia Lodge has implemented a complete and detailed protocol of biosecurity including specific instructions that must be followed by guests.
The protocol will also include actions that the hotel and its staff will carry out, all with the aim of guaranteeing the safest and friendliest possible environment for the guests.
More details can be found HERE.
---
Cascada Expediciones
This December, Cascada Expediciones will be hosting a 7-day eclipse travel program in Pucón, Chile.
Along with an epic viewing of the total solar eclipse, travellers will enjoy various outdoor activities and a cultural immersion experience. It's the perfect getaway to Chile's stunning lake district!
For more information, CLICK HERE.
---
COLOMBIA
Metropolitan Touring Colombia
Birding in Colombia

Birds are present all over the country and your clients can even see some interesting species in the cities. They are not only apart of our biodiversity but they also are very connected to our culture.
Music, dance expressions, art, medicine, local communities, ceremonies but most importantly taking care of our territories are strongly linked with our birds. This year, for the fourth time, we won the first prize at Global Big Day, an international birdwatching contest: "Colombia has the most bird species on earth, almost 2.000 in total. More than 70 endemics and over 200 migrants."
---
Colombian Journeys
Sustainable Journeys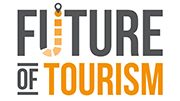 We inform you that Colombia is one of the first countries in the world to join as a member of The Future of Tourism Coalition, with the objective that post pandemic tourism includes as a priority the destination and communities needs.
Six international and non-government organizations lead this coalition and it is an honor for our country to be part of this initiative that aims to:
generate transforming solutions for a more conscious tourism
promote sustainable practices
avoid degradation of destinations
work hand in hand with other stakeholders that share a similar vision for a responsible growth of this sector.
---
Quimbaya Latin America
New product collection – Travel differently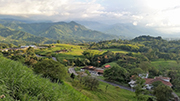 As consumers look for nature, less flights and to be more involved with the local communities, Quimbaya Latin America is launching its new product collection named "Travel differently".
This collection is catered for travelers looking for the discovery of a country in an atypical way but also in a responsible way. This collection is available in all our 11 destinations.
We have chosen to feature our 10-day program in Colombia as it's the first country in Latin America to launch its bio-safety certification approved by the World Travel Organization. For more information on this program, please contact us at laura-ortiz@quimbaya-tours.com.
---
CUBA
Cuba Private Travel
Cuba Opens to Tourism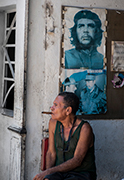 Cuba opened its phase 2 on July and began accepting tourists via charters into its northern Cayos and Cayo Largo in the south. A select number of all inclusive hotels are open and the sailing operations as well.
This careful slow approach to opening will continue with national tourism occupying the rest of the country for now until late October (estimate) for Havana and the rest of Cuba to open for international visitors.
This is perfect timing for Christmas and High Season 2021. Cuba has one of the lowest infection rates and highest recovery rates in the world.
For more information/enquiries, contact enquiries@cubaprivatetravel.com.
---
ECUADOR/GALAPAGOS
Galagents Galapagos Cruises
Safe Travels Certification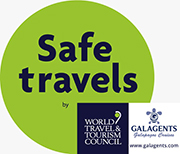 Operations on the Galapagos Islands is open again after several months of shutdown. Authorities announced that tourism activities will slowly come back to normal as they expect travelers to start visiting the archipelago.
We have completed the World Travel & Tourism Council Global Protocols to get the "Safe Travels" stamp certification, in order to deliver safety and confidence to our guests for the upcoming departures.
---
EQ TOURING
New yacht for private charters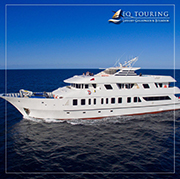 Thinking about the best way to offer people a safe way to travel to Galapagos we have come to agree to work in a project available for charters only under the name of Galapagos Spirit.
The yacht carries 16 guests in 8 ample and confortable cabins, 4 balcony cabins in the upper deck and 4 cabins in the main deck. We are working with high standard COVID-19 protocols and we guarantee a safe expedition with our expert group of Naturalist Guides.
For more information send us an email to spirirt@galapagosspirit.com or visit our website.
---
Tropic Ecuador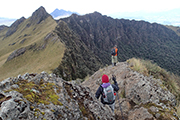 As Ecuador slowly reopens to tourism we are excited to see local travelers enjoying the outdoors in places like Cotopaxi National Park. We have joined them and have even delivered webinars with towering, snow-capped Cotopaxi as our backdrop!
In other news, Chilcabamba Lodge on the outskirts of the Park has been recognized with a TourCert Andina Certification, cementing its commitment to sustainability and fair trade tourism.
For more information about Tropic Ecuador, CLICK HERE.
---
Adventure Journeys
Adventure Journeys measures to ensure your clients' safety during their stay with us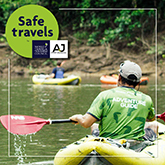 On June 3rd, Ecuador began to reopen businesses and interprovincial travel. Airports were reopened on June 1st, with the resumption of commercial passenger flights. Adventure Journeys has made the necessary adjustments in its operation to provide wider spaces for the clients according to the official recommendations of the health organizations.
With the main goal of rebuild travellers' confidence and sense of security in unique places as the Galapagos Islands, we truly believe that this will support them to recover from the economic impact of the COVID-19 pandemic.
Adventure Journeys has obtained the Safe Travels Stamp by WTTC, applying the required protocols.
---
Ecoventura
Galapagos Islands welcome visitors back once again
After over three months of an archipelago-wide shutdown from both the Ecuadorian mainland and the outside world, we are excited to report that the Galapagos has once again opened for tourists.
The return of responsible travel on July 1st is being welcomed by the local community, whose economy and livelihoods are almost entirely dependent on tourism. "The first visitors back will experience the Galapagos Islands as they were 20 or 30 years ago", says Ecoventura Guide Sofia Darquea.
See more HERE.
---
Geo Reisen Tour Operator Ecuador
Geo Reisen has succeeded in developing tours and creating experiences for our passengers in Ecuador and the Galapagos. With the current situation, we have been working close with all the actors in the chain: our team, providers, and communities.
We have developed strategies in order to come back better, stronger and of course, to minimise the carbon footprint during our trips. If you want to know more about us, CLICK HERE.
---
Surtrek
Since 1993, Surtrek South American Travel has custom-designed authentic journeys that are truly luxury in style.
Our expert team — which includes native speakers of 5 different languages — can guide you and your clients to the "center of the action" as well as to amazing destinations "off the beaten path." While never compromising on your clients' comfort or well-being, Surtrek also ensures that their visit makes a positive impact on local environments, and communities.
For more information about Surtrek, CLICK HERE.
---
Andean Travel Company
COVID-19 protocols and special promotions
Thinking about current needs related to safety and peace of mind, ATC is proud to share the safety measures being taken to ensure all passengers have the most memorable holidays, also considering the 'Safe Travels' guidelines from the WTTC.
We have also taken into consideration the current global situation and created special and flexible policies & promotions for 2021 and 2022 that will benefit everyone!
---
MEXICO
Journey Mexico
Covid-19 Updates From Journey Mexico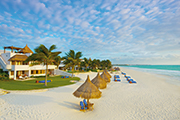 With hotels and destinations re-opening throughout Mexico, Journey Mexico has created a one-stop guide to what is open to tourists within Mexico.
This in-depth online resource has information on hotel re-opening dates, international flights that have resumed and what can precautions each popular tourist destination will be implementing. The information is constantly being reviewed and updated and can be found HERE.
Journey Mexico have been awarded the Safety Stamp from the WTTC and will be following their strict and thorough guidelines for all of their guests travelling within Mexico.
---
The Los Cabos Tourism Board
Los Cabos is ready to welcome tourists!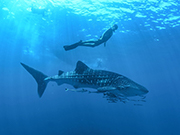 Los Cabos recently started their gradual reopening of tourism activities. A five-phase strategic plan and Covid-19 Management Protocols have been implemented and designed specifically for all tourism sectors in the destination such as airports, hotels, transportation, restaurants, activities, convention centres, and golf courses. All protocols have been developed in coordination with different members of the industry to guarantee the health and safety of locals and visitors.
Los Cabos seeks to establish trust with all travellers, so that they can feel safe and secure when visiting the destination.
For more information related to health & safety protocols please go to www.visitloscabos.travel/health
---
NICARAGUA
Vapues Travel
All vegan wellness resort set to reopen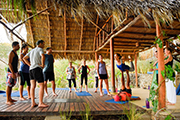 Apoyo Lodge is a health and wellness resort located on the banks of Apoyo Lagoon. This small and cozy property invites clients to have a stay focused on mindfulness and plant-based (vegan) cuisine.
All rooms include private bath and biodegradable toiletries, and a complementary daily lagoon-front yoga class is being offered. The property is set to reopen on October 15th. At this exciting destination wildlife is quite easily spotted, from howler- and white-faced monkeys to green iguanas.
Vapues Travel operates guided hiking, kayaking, sailing and scuba diving. Contact us for more information at product@vapues.com.
---
PANAMA
Panama Journeys
Pedasí – the starting point for discovering Iguana Island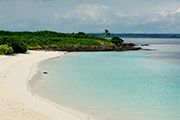 Isla Iguana is a natural reserve protecting 16 hectares of barrier reef with 17 species of corals and hundreds of tropical fish. This unique place lodges the largest colony of Panama's frigates and from July to October, the island's warm waters draw whales down.
From Pedasí your clients can discover fabulous lonely beaches like Los Destiladeros or Playa Venao. These are highly regarded beaches by surfers as well as Isla Caña where thousands of turtles arrive between July and November to nest.
For more information about Panama Journeys, CLICK HERE.
---
PERU
PROMPERU
Peru lifts quarantine and reopens domestic tourism
The Peruvian Ministry of Foreign Trade and Tourism is currently developing all the measures that will be taken once the international borders are open again. There have been virtual meetings to develop the future guidelines for the Tourism Promotion Plan, aimed at the 25 regions of the country.
These initiatives will generate the tourism revival plan and will have representatives of regional governments, unions of the tourism sector, representatives of municipalities, companies of the sector and universities, among other actors of local and regional relevance.
At the same time, there is constant communication with operators, hotels and tourism representatives.
---
PROMPERU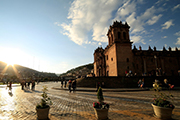 Cusco is the Travel + Leisure 2020 World's Best City in Central and South America for 3rd consecutive year
This is not the first time Cusco has won the top honor as the favorite city in Central and South America.
This famous Incan City also won the top spot in 2018 and 2019. In the 2019 and 2020 editions, Lima was also recognized a top-ten favorite city.
---
Aqua Expeditions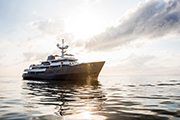 Complimentary Nights 2020
Your clients have now the chance to sail more and save more when they book Aria Amazon's latest offer! They will savour in the luxuries afforded by our attentive crew and expert guides; be it finely crafted cuisine, extraordinary personalized shore excursions or indulgent treatments at the onboard spa.
This offer is limited to two first-deck Design Suites per departure.
For more information visit our website, or contact us at reservations@aquaexpeditions.com.
---
Country Club Lima Hotel
New protocols at our properties
Starting July 2020 we have implemented new protocols at Country Club Lima Hotel, following the formal requirements of local authorities.
Please check our latest presentation for further details.
---
LimaTours
LimaTours is part of #WarriorsForTheEducation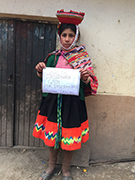 The situation generated by the Covid-19 has brought our sector to a difficult position. Despite this, LimaTours has not neglected its social essence by offering help in an innovative and safe way: digital volunteering.
We have joined the #WarriorsForTheEducation initiative made in alliance with six NGOs, with the aim of turning volunteers into tutors to accompany and reinforce the learning acquired in the government's 'Learn at home' program. 47 volunteers connect from their computers to provide reading comprehension lessons to 70 children and adolescents from the Huilloc community in Cusco.
To learn more about LimaTours, CLICK HERE.
---
Amazonas Explorer
Post Covid-19 tours to Peru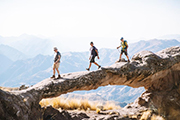 Peru is preparing for travellers in the Covid era and so are we. Peru's rich cultural and natural resources provide a myriad of opportunities for trips to Machu Picchu that keep people safe while providing fun and authentic experiences.
We've selected the best and divided them into 3 different itineraries: Cultural, Family & Total Adventure.
At Amazonas Explorer, we turn tourists into explorers. For more details contact info@amazonas-explorer.com.
---
Setours S.A.
A gradual re-opening
With international borders worldwide remaining closed, countries are coming to terms with the virus as they slowly emerge from hiding. We are seeing an uptrend in the lifting of nationwide restrictions, further shrinking 'no-go' zones, creating more concentrated high-risk 'hot spots'.
Travellers are beginning to look for more private experiences and are taking notice of destinations that are further removed from the tourist path, allowing for safer discoveries, travels and experiences.
We would then like to link the article to one of our sample itineraries that features these more off-the-beaten-path experiences.
---
Delfin Amazon Cruises
Sustainable Commitments from Delfin
Delfin Amazon Cruises, the first ever Relais & Chateaux boat and the only Peruvian family-owned luxury vessel in the Upper Amazon Rainforest, has released its new Responsible Tourism Commitments.
With Community Projects, Wildlife Conservation and Sustainable Practices onboard, Delfin Amazon Cruises holds eco-friendly practices at upmost importance. See attachment for full details.
---
Sol y Luna
Adapting to distance learning
Distance learning is a big challenge for all schools across the world, and definitely this has been the case for the Sol y Luna Foundation because we support low-income families, most of whom have no access to a computer or the internet.
We are paying for mobile data and internet services for the most vulnerable families, so that all of our students can have access to virtual education, and can be in regular communication with their tutors and teachers. We have delivered laptops and tablets to some of our students as well.
For more information about Sol y Luna and Sol y Luna Foundation, CLICK HERE.
---
Mountain Lodges of Peru
Flexible Terms and Conditions for 2021
We are revising our Terms and Conditions for groups and individuals to allow more flexibility for new reservations, transfers and cancellations in 2021. Do not hesitate to call or email if you have questions. The documents are available on the Travel Professional section of our website.
Our popular guide, Dalmiro Portillo, was interviewed on the effects of the pandemic in Peru by GPL Films and we invite you to view and share this short video.
---
Lima Tours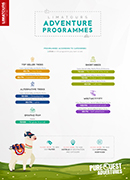 LimaTours Adventure Catalogue
Covid-19 has brought a new normal to the way people travel. In this scenario, LimaTours has developed unique programmes focused on the outdoors: experiences in open-air, away from people and getting in touch with nature's magnificent magic.
We present LimaTours Adventure programmes, a compilation of treks offered in the destination, where passengers can enjoy archaeological sites by themselves and with all the health protocols needed.
CLICK HERE to see our catalogue.