Skip to main content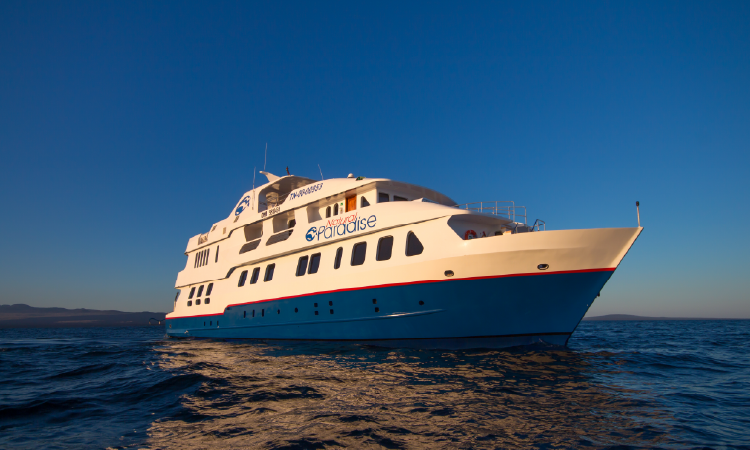 Natural Paradise Luxury Yacht
An elegant yacht customized to carry 16 passengers in comfort and safety through the Galapagos. Travelers will enjoy every part of their trip with gorgeous views from the sundeck with a jacuzzi, delicious meals in the barbecue and al fresco dining areas, and a safe internal staircase.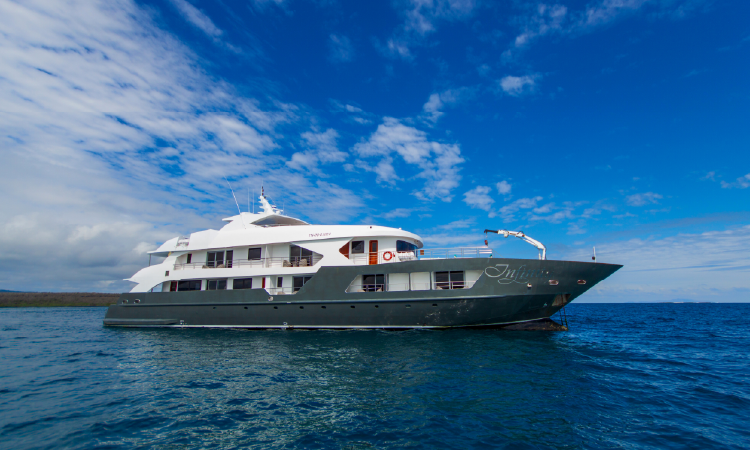 Infinity Yacht
This beautiful ship was designed with families and small groups in mind. Its capacity is for 20 passengers and offers panoramic windows and personal balconies. Guests will feel right at home.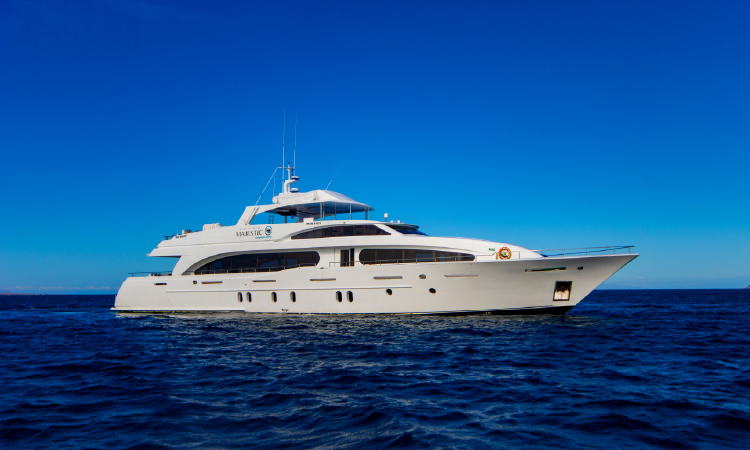 Grand Majestic Yacht
The Grand Majestic is the fastest and most modern vessel cruising the Galapagos Archipelago. Led by a certified naturalist guide, guests will be able to get up close and personal with the amazing wildlife and Galapagos scenery.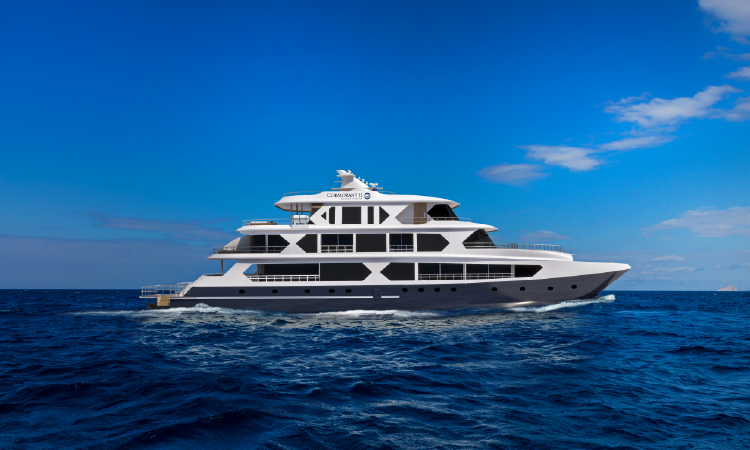 Cormorant II Yacht
This mega-catamaran was thought to be eco-friendly, secure, comfortable and noiseless bringing to joy amenities like 180° view lounge, onboard satellite Internet service and floor to roof window. This yacht is perfect for small sophisticated groups to travel in style with excellent onboard service.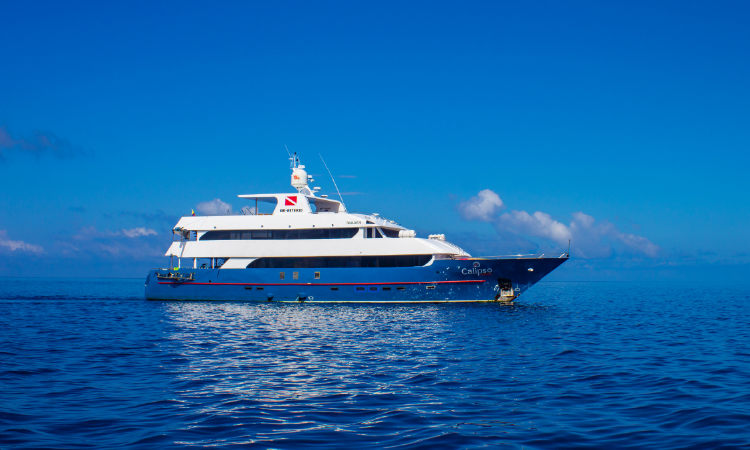 Calipso Yacht
Calipso allows you to explore the Galapagos Islands in both Naturalist and Diving itineraries. Calipso boasts a spacious lounge, dining area, a fantastic dive deck, sundeck with a Jacuzzi, and 8 comfortable cabins.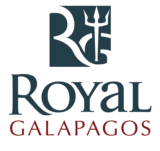 Royal Galapagos now offers not only Galapagos excursions, but also tour extensions to the Amazon, Andes and Machu Picchu. Our expertise and excellent services assures you an unforgettable experience while exploring the Galapagos Islands.
Royal Galapagos features the most complete selection of Galapagos Travel Experiences onboard modern and comfortable private yachts, as well as exclusive Galapagos hotel accommodation in the island of Santa Cruz.

Plan your perfect Galapagos vacation adding on our extension tours to the Amazon Jungle, Ecuador and Machu Picchu. Royal Galapagos is the leader in the Islands' and Ecuador tourism market.

All our staff members are Galapagos experts, thus guaranteeing high quality service on all of our tours
---
Head office
Royal Galapagos
265 Foch Street and 6 de Diciembre, Sonelsa Tower
Quito
170523
Ecuador
18772097243
+59326024568 (Fax)
---
error:
Alert:
This content is copyright protected