Skip to main content
Inspira Travel & Incentives
Inspira Travel
Patagonia
Inspira Travel
Darwin Path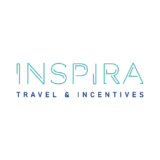 Inspira Travel a DMC redefining luxury creating memorable experiences
Category:
Local Operators
---
Inspira Travel was born from the need to create an operator that can generate Memorable Experiences, through exclusive trips for clients who seek to be in contact with the destination, activities, people and culture. We explore conventional and non-conventional destinations, where we highlight unexplored products with activities that brings excitement and add values to those who seek new experiences.
These trips can be for individuals, family, groups and for incentives, either for individuals or for companies that wish to generate new experiences among their travellers.
The Know-How we developed is based on our desire to explore as innate travellers. Throughout our travels in Argentina we travelled looking for opportunities and options to add value to our clients, contribute to their knowledge, to detect opportunities, to improve how we deliver our services and how to ensure that the objectives of each travellers were made possible.
We believe that the most important goal is to satisfy the needs of each of our customers, with a system involving the Pre, During and Post Travel, for those who want to see Argentina through Inspira's lenses.
We have developed our Tion Concept, our work focusses in a new concept when designing our itineraries, breaking the standard meaning of luxury.
Inspiration, emotion, sensation, action, destination, motivation, and more ... are the words we suggest and highlight when designing the next experience giving rise to a new way of experiencing travel.
Travel today is defined by those experiences that we seek to gain exploring new places. Whether it is staying at hotels of the highest category, exclusive private services, unique and desired experiences or staying in a mountain lodge without any additional comfort than the lodge itself, places where very few can access, driving through untamed routes on your own vehicle, enjoy an exclusive lunch in the less expected place, exploring the moment bringing the emotions to life.
---
Head office
Inspira Travel & Incentives
Chile 801 / 855 Loft 44
San Telmo, CABA
Buenos Aires
C1098AAQ
Argentina
+54 (11) 5217.8441

---
error:
Alert:
This content is copyright protected