Skip to main content
Hover Tours International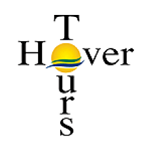 With operation in Panama, Venezuela, Curacao and Grenada
Category:
Local Operators
---
Hover Tours C.A. is a leading Destination Management Company for Panama, Venezuela, Curacao and Grenada. Our offices are located in Panama City and Margarita Island, main tourist Caribbean destiny in the country and we offer itineraries and programs all around the country and surroundings.
e have the local knowledge and expertise to reveal this beautiful country to our guests as only a true insider can. We can provide a unique perspective on the local people, places and culture. We will surprise you with hidden places only the locals know about and introduce you to the people you´d never meet if you travel on your own. Hover Tours has been venturing into this beautiful country and making utmost effort to make the best deal available to its client.
Venezuela offers Andean peaks; the longest stretch of Caribbean coastline to be found in any single nation; peaceful islands surrounded by turquoise seas; wetlands crowded with caimans, capybaras, piranhas and anacondas; the amazing Amazon; savannas framed with flat-topped mountains called tepuis. The world´s highest waterfall, the Angel Falls, which plummets 979m from the top of a tepui in the Canaima National Park.
Panama is known to the world by having a privileged geographical position, this being an important factor for the various sectors that have managed to enhance making facilities as it is the hub of the Americas, which allows the development of connectivity and high demand Desk.
We stand out in the design of tailor-made tour packages for domestic and inbound travelers, apart from Ticketing (both domestic and international), Hotel bookings, excursions and local transfers also included in our services. Hover Tours is a one-stop enterprise that offers the complete range of travel related services.
Superior Knowledge, efficient planning and the ability to anticipate and resolve potential problems along the way are the reasons behind our success.

---
Head office
Hover Tours International
Calle Narváez, Residencias Las Margaritas, Isla de Margarita.
Panama
+58 295 263.95.41 and +44 7445 302 505

---
error:
Alert:
This content is copyright protected