Skip to main content
LATA Members represent an ever growing travel community with unrivaled passion and knowledge for Latin America. The LATA Website is the very best place to find new business partners, creating mutually beneficial relationship.
Galapagos Renaissance
Galapagos Renaissance is a Tour Operator and DMC which offers unmatchable experiences provided by environmentally and socially responsible operations keeping high quality standards services. Owning MC Petrel in the Galapagos Islands and Kapari Lodge in the cloud forest (Andean Choco) allows us to take care of every detail with our…...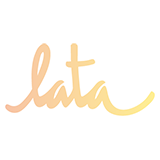 Kuoda Travel
United States

Local Operators
Kuoda is an agency dedicated to the creation of extraordinary travel experiences in South America. From our base in the heart of the Inca Empire, Cusco, our expert travel designers work to produce luxury and unique itineraries according to the desires and requirements of those travelling....

Valencia Travel
We strive to connect people's life through travel. We seek to create a global community of travellers, free from fear and aware of a sustainable future. With 12 years of experience in the industry, we are passionate local experts with a deep and genuine love for our culture. We love…...
';
error:
Alert:
This content is copyright protected