Skip to main content
The LATA Executive Committee is made of a board of volunteers from across the LATA Membership. The Committee meets regularly throughout the year to discuss ongoing projects and initiatives.

Colin Stewart – LATA Chairman
Colin is the UK Director of Air Europa, leading Spanish airline with a ever growing network to Latin America. Colin has successfully launched Spain's largest privately owned airline into the world's most challenging and competitive market delivering year on year double digit growth since 2009. Colin joined the LATA committee in 2017.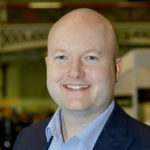 Martin Johnson – Vice-Chair
Martin's passion for Latin America began during a gap year travelling, over 15 years ago. He initially planned only a few weeks in Latin America, as part of an around the world trip. But after a couple of weeks, it was clear this was never going to be enough! Martin instructed his Dad to sell his much loved (and quite old) car to fund travelling for a further 6 months. Travel to Latin America has remained a big part of his life ever since, and his passion for the destination was what inspired him to co-found Latin Routes in 2012. Martin joined the committee in 2018.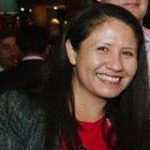 Bibiana Garside – Honorary Secretary
Bibiana joined the LATA Committee in 2014 and has served as LATA's Honorary Secretary since 2015. She is Director of Marketing at Geodyssey. In 2009 Bibiana founded HighLives Travel which specialises in travel to her native Bolivia, which became a Geodyssey brand in 2016.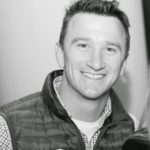 Quinn Meyer – Honorary Treasurer
Quinn is Founder and Director of Crees Foundation, a Peruvian based not for profit organisation, dedicated to supporting a sustainable Amazon through better understanding of the value of the rainforest and helping local people to access its resources in ways that are both profitable and that will preserve the forest for the future. Quinn joined the LATA Committee in 2016.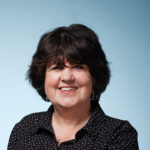 Lyn Hughes
Lyn is Managing Director, co-founder and editor-in-chief of Wanderlust magazine, The UK's Multi-award winning and top magazine for cultural, authentic, experiential and adventurous travel. With readers around the world and a vibrant website too. Wanderlust also produces LATA's annual LATA Guide to Latin America. Lyn joined the LATA Committee in 2005.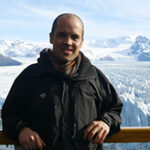 Nick French
Nick is the founder and director of The South America Specialists, a small, specialised luxury tour operator to South America. Offering tailormade itineraries to Latin America they focus on boutique, owner managed properties with an emphasis on personalised service and experiences. Nick joined the committee in 2018.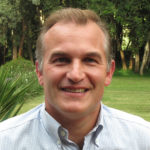 Mark Wheeler
Mark is the Regional Managing Director for andBeyond in South America and Asia, also covering the Business Development role as andBeyond look to increase their lodge footprint across the newer destinations. A passionate advocate for travel to Latin America, Mark has lived and worked in Peru, Ecuador, Chile and Argentina, (as well as various countries in Africa), over 25 years in the tourism business. Since May 2019 he is now based in the UK in Sussex, although he travels regularly to the destinations above.
Mark joined the LATA Committee in 2019.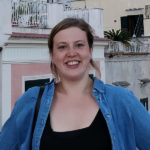 Carmel Hendry
Carmel is the Americas Product Manager at Explore Worldwide, one of the UK's leading Adventure Travel Companies. Specialising in small group adventurous itineraries, Explore offers pioneering trips that aim to get under the skin of a place, working directly with passionate local guides to ensure that each trip is full of authentic moments and experiences. Carmel joined the LATA Committee in 2019.
Simon Heyes
Simon is Founding Director of Senderos which passionately champions a portfolio of unique wildlife lodges, conservation projects, estancias & haciendas, boutique hotels and expedition vessels around Latin America to the UK and German speaking trade – Marketing and PR for their amazing stories and inspiring projects to tour operators and the press. Simon was once a specialist tour operator himself with Last Frontiers, before starting Senderos in 2004, and also has hotel experience with the family's Brazil house Casa Cairucu, reached only by sea from Paraty. He has been on and off the LATA committee since 1996 & after a 5 year absence returns late 2020 aiming to contribute in any way possible during these difficult times.
Lucia Zirolli
Lucia is Sales Director at Furlong Incoming, Argentina DMC. Born & raised in Buenos Aires, in a family who lived & breathed the Travel Industry, she has been working at Furlong Incoming for the past 15 years, going through all the departments inside the company. Furlong Incoming's main focus is to provide clients with the best-suited experiences through creativity, flexibility and excellence, by making their clients' goals their own. In the past 5 years Lucia and Furlong Incoming have been deeply engaged with Sustainability and last year Furlong Incoming achieved Travelife Certification. Lucia joined the LATA Committee in 2020 and very eager to help in these very special times.

Christopher Wilmot-Sitwell
Christopher is one of the owners of cazenove+loyd, a London-based tour operator covering Africa, Asia, Australasia and Latin America. He set up their Latin America division over 20 years ago. Widely travelled in Central and South America, he has always felt that it had more potential and deserves a higher profile. c+l has some of the most demanding and exacting clients in the UK and US but they also want real experiences. This has meant the need for the very best partners in its destinations- Latin America can always deliver but it is always about relationships and LATA is about just that. Christopher joined the LATA Committee in 2020.
Malcolm Macfarlane
The founder of Fuadan, Malcolm works with the most exciting travel experience providers from across the globe, representing them in the UK and Europe, helping them to build and develop their positions in these markets. Representing Aqua Expeditions as part of LATA, Malcolm understands working with boutique, high touch travel concepts in Latin America, and he joined the committee in 2020 to help support and restart travel to the region.