NEW LATA MEMBERS
---
NEWS FROM LATA FOUNDATION
Spotlight on El Rio Foundation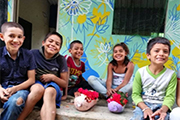 The LATA Foundation has recently started to support El Rio Foundation; a project located in a jungle area close to Santa Marta and Tayrona National Park in northern Colombia.
Focused on community development and education, the LATA Foundation has recently helped to fund teaching materials and an English language programme which has now been expanded to two further villages. This area is normally popular with tourists and this educational programme is aimed to strengthen future employment opportunities for these young people.
For more information or to donate, please visit https://latafoundation.org/projects/el-rio-foundation/
---
NEWS FROM UK MEMBERS
Silversea Cruises
Silver Origin will depart on her inaugural season in the Galápagos Islands from June 19, Silversea will welcome guests on all-new itineraries, which have been enriched to take guests deeper into the archipelago, and to increase the quality and frequency of experiences on offer.
You can read more about it HERE.
---
Senderos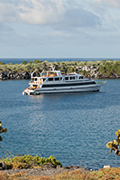 Senderos are pleased to announce a new partner, and fellow LATA member, to our portfolio: the family owned Integrity Yacht in the Galapagos Islands. More information can be found on our webpage HERE.
Pacuare Lodge in Costa Rica has become part of the new hotel group; Böëna Wilderness Lodges of Costa Rica, which also includes Lapa Rios Rainforest Lodge, Monteverde Lodge and Tortuga Lodge. Read more about it here: http://www.boena.com/
Bahia Bustamante Wilderness Lodge on coastal Argentinean Patagonia are launching a new guest participation program with different eco-campaigns in their biosphere reserve called their 'Conservation Calendar'. More information in their latest newsletter can be found HERE.
---
REGION-WIDE
Vapues Tours
Big City Breaks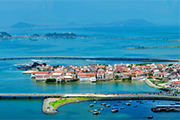 Panama and Nicaragua aren't all about beautiful beaches, giant volcanoes and wild jungles, they're also home to iconic cities which are well worth a visit as part of any tailored travel plan.
We believe that spending a little time in the big cities can really help travellers understand what makes these countries tick.
We've sought out some of the finest hotels available for your clients, as well as a range of immersive experiences to show them these cities and the spectacular nature which surrounds them.
Have a look: https://www.vapues.com/blog/10/big-city-breaks—panama-&-nicaragua
---
Quimbaya Latin America
Invitation to try Quimbaya Live Virtual Tours in Latin America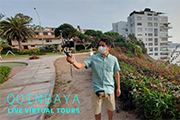 Travel virtually for FREE to Latin America and support Latin America tourism! Visit our website to choose your tours.
Quimbaya Live Virtual Tours are in 4 languages: English, French, Italian and Spanish. They are interactive, live with a fixed schedule every day but also available on demand. We can provide several options for integrations for Agents.
Quimbaya Live Virtual tours are also a great way to promote your real tours packages and to contribute to 10 Sustainable Development Goals of the United Nations.
Contact us today to get your FREE code to explore our Quimbaya Live Virtual tours.
---
ANTARCTICA
Antarctica21
Antarctica21 One of Chile's Best Managed Companies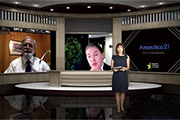 We are proud to announce that Antarctica21 has once again been selected as one of Chile's Best Managed Companies 2020-21!
Established by Deloitte in 1993, the program has its roots in Canada and has now been implemented internationally in more than 25 countries. It recognizes overall success based on a proven evaluation framework focused on four key areas: strategy, expertise and innovation, culture and commitment; corporate governance and finance.
This recognition was possible thanks to the dedication, effort and commitment of our team, and to the support we have received over the years by our operational and commercial partners.
---
ARGENTINA
National Institute of Tourism Promotion of Argentina
5 outdoor activities to do in Ansenuza, the next National Park in Argentina
Located in Córdoba, it will be one of the largest national parks in our country. It offers excellent alternatives for travellers and countless natural landscapes within its more than 4,000 hectares, from bird watching to horseback riding.
For those clients who seek a different and yet fascinating experience, the recently-announced and soon-to-be-created Ansenuza National Park is the ideal choice. These are 5 unforgettable experiences to try when visiting the area of the future National Park: birdwatching, hiking, sailing, horseback riding and flying.
For more information visit our website.
---
Alchemy DMC Argentina
Argentina Golf Experience!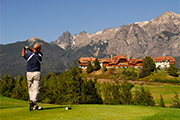 Argentina is considered one of the best tourist destinations for golf in Latin America, offering high-quality & diverse courses in various locations around the country.
Golfers can find fields with more than a hundred years of history and other much modern ones. Golf can be practiced year-round in Buenos Aires and surroundings, while in Patagonia, the golf season takes place during spring and summer (mid-October to mid-March).
Our ALCHEMISTS team has developed many programs that balance golf and leisure for FIT's & small groups seeking to explore unique landscapes, enjoy fine food & wine, and practice fun sports.
Write us at argentina@alchemydmc.com
---
Estancia Los Potreros
2022 Rates and Dates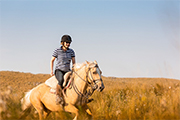 The good news is that for a second year running we have decided to keep our high season rates at the same level.
We have also decided to simplify our rates as a whole and have now only a single rate for the whole year with the exception of our Christmas and New Year period.
We are at the moment taking bookings without any requirements for deposits and will carry on doing so until Argentina opens its borders and flights return to near normal.
If you have not received our rates yet, send an email to bookings@estancialospotreros.com
---
Furlong Incoming

World Travel Awards has nominated us for the 2021 edition and we want to share this with you!
Furlong Incoming DMC has been nominated for two categories:
Argentina's Leading Destination Management Company 2021
South America's Leading Destination Management Company 2021
And of course, we'd love to win!A recognition like this from our community of colleagues is a reason for joy, specially now.
Help us win, by voting for us HERE! Thank you!
---
Say Hueque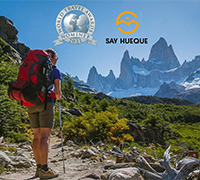 After being recognized as Argentina's Leading Tour Operator in 2020, Say Hueque has been nominated to The World Travel Awards 2021.
This year we've been nominated in two categories: Argentina's Leading Tour Operator & Argentina's Leading Destination Management Company.
This award would mean a good reason for our staff to feel recognized and proud of their amazing work!
So, if you could help us with your vote, that would mean the world to us!
---
Argentina Travel Partners – ATP DMC
We present an itinerary to explore lesser-known regions of Patagonia. Our proposal connects the new Patagonia National Park portals, to get to know the highlights of northwest Santa Cruz. This circuit explores the main portals of this large binational protected area and the great diversity of its attractions: wildlife-watching, cave art, Jurassic landscapes, lakes, mountain range, rivers, forests, and the warmth of the small towns.
Itinerary Highlights:
Walk among petrified tree trunks from 65 million years ago.
Get to know the largest lake in Patagonia and navigate to the Capillas de Mármol.
Travel part of the mythical Route 40 and scenic Route 41, the highest road in Patagonia.
Discover the Jurassic environment of the Posadas and Pueyrredón lakes.
Trek along the Río Pinturas Canyon up to the Cueva de las Manos.
Get to know the local "rewilding" project and see a great variety of native fauna.
Services Included:
Transfers, land excursions and navigation according to itinerary.
6 nights of accommodation on double occupancy basis with private bathroom and breakfast.
6 picnics for days 1 to 6.
Entrance tickets to the protected areas.
Trekking poles, binoculars, maps and flora and fauna guides at disposal.
Contact Merina Begg at mbegg@atpdmc.com
---
BOLIVIA
Crillon Tours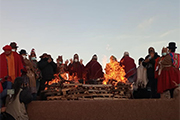 We wish to share our ancestral ceremony celebrated every sunrise on the solstice of June 21, the Willkakuti.
When the harvest ends and a new cycle begins, the sun returns to renew life. In Tiwanaku, Lake Titicaca and other places in Bolivia, people keep vigil all night waiting for the first Sun rays.
Government & indigenous authorities, Ambassadors and Bolivian inhabitants, asked Sun God for the return to normality throughout the world! We would like to transmit the energy of the Andes Sun God to all of you!
www.titicaca.com
---
BRAZIL
Walpax Brazil Travel Partners
Fuso Concept Hotel – a new luxurious option in the south region of Brazil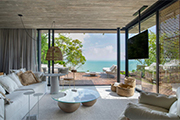 Opened in December 2020, Fuso Concept Hotel has four types of bungalows in a total area of 7,000 m². Located in a trendy area, close to the beaches of Jurerê Internacional and Forte, in Florianópolis (SC), the hotel has 13 private bungalows, divided into four categories.
According to the hotel: "Being at Fuso means intensely experiencing everything that happens between sunrise and sundown, and everything between dusk and dawn."
It blends the modern features and practical aspects of the architectural design with the exuberant nature that constitutes the surrounding paradise.
To learn more about it, CLICK HERE.
---
Havas Creative Tours
Opening Mercure Rio Boutique Hotel Copacabana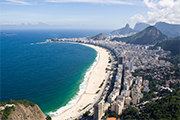 In the heart of the famous "little princess of the sea", as Copacabana beach is known by Cariocas, next July the new Mercure hotel will open its doors, with colors and decoration that emphasize the Cariocas lifestyle.
The hotel will have rooms with a view and 48 of them with a balcony. It will also have a Peruvian specialty restaurant called QCeviche!
We are happy for these new openings that draw a positive outlook for the not-too-distant future. We are looking forward, for more information, please contact us. You can visit our website or our blog.
---
CHILE
travelArt Chile
"Starry Magic & Wine" Travel to the stars with travelArt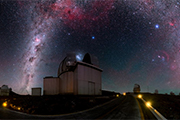 With more than 300 clear days a year, Chile is the ideal place for stargazing. The programme takes your clients to Chile's "small north" where they'll find the most observatories of the country – located on the star route.
They will experience breathtaking, starry nights in the Elqui Valley, an idyllic place with vineyards and
small picturesque villages. Further north, they can enjoy the magic of gazing at the stars paired with the
unique panoramas of the Atacama Desert.
On their return journey to Santiago, they will review your experiences while tasting the country's best wines in one of Chile's central wine valleys.
For more details on this tour, mail to info@travelart.com | www.travelart.com
---
Turavion
Undiscovered Lake District Loop – 5 day selfdrive programme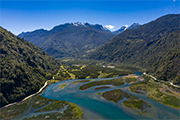 Exploring Chile by car is a unique experience. With this programme, Turavion clients also get to know lesser-known corners of Chile's lake district.
The journey leads from Puerto Varas to Puerto Montt, along beautiful national parks, valleys with hiking trails, impressive waterfalls and the second largest lake in the country, Lake Llanquihue.
A unique view is the 2652 m high, snow-covered Osorno volcano that dominates the landscape of this area.
For more information contact incoming@turavion.com | www.turavion-incoming.com
---
COLOMBIA
Colombian Journeys
New Product: Rafting for peace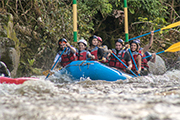 In San Vicente del Caguan (Caquetá), a region which has witnessed armed conflict confrontations, when a group of exguerrilla fighters chose rafting as a way of social reinsertion.
Your clients get to enjoy a three-day experience of adventure and historical memories in the Caquetá Jungle by the hand of ex-FARC fighters and locals which convey a deep message of peace.
During this trip, they will enjoy different activities such as rafting in Pato River, watching flora and fauna, playing "tejo" (traditional game), tasting local food, visiting productive community projects and the Museum of Memory, a space created by female ex-combatants.
More information at marketing@colombianjorneys.net
---
Metropolitan Touring Colombia
Exciting news about Colombia!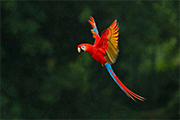 Based on resolution 777 of 2021 issued by the Ministry of Health, the following criteria are established for entering Colombia as of June:
The PCR test is no longer required to enter the country.
CoronApp for domestic and international flights is eliminated.
To enter or leave Colombia, travellers must fill out the Check Mig form at least 24 hours before the trip.
For international flights, the entry to the airport will be allowed a maximum of 3 hours before the flight and for national flights, 2 hours before.
Masks are still mandatory.
---
COSTA RICA
Travel Excellence
The COVID vaccination process in Costa Rica is moving forward at a faster pace in recent weeks, and almost 30% of the total population has already received at least their first dose.
This has positively affected the infection rate and the number of active cases, which are steadily decreasing.
These actions, altogether with the strict compliance with the health protocols, contribute to the reactivation of the tourist activity in the country.
Remember to check the most updated information about the COVID situation on our website.
---
Horizontes Nature Tours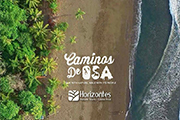 Caminos de Osa (The Osa Trails) consists of three main routes that cross the most biodiverse area in the South Pacific of Costa Rica, right where the Corcovado National Park is located.
Besides hiking through the rainforest, travellers can go horseback riding, kayaking, or just relaxing and disconnecting from it all.
The best part of the journey is staying every night with a welcoming local family from the Osa Peninsula, sharing and learning about their heritage, stories, and their amazing way of life.
Read our latest blog at https://www.horizontes.com/blog/caminos-de-osa.
---
ECUADOR/GALAPAGOS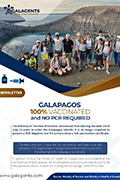 Galagents
PCR Test not required for the Galapagos
The Ministry of Tourism of Ecuador announced that starting July 1st, 2021, in order to enter the Galapagos Islands, it is no longer required to present a PCR Negative test if travellers show a full vaccination certificate, following the same process as entering to Mainland Ecuador.
To learn more about our products, CLICK HERE.
---
Ecoventura – Galapagos
Galapagos Sin Covid
#GalapagosSinCovid – the Galapagos is the first province in Ecuador to be immunised against Covid-19.
The entire adult population of over 30,000 received both doses of the Pfizer vaccine in May. This includes the entire Ecoventura crew, who work a rotation of four weeks creating a Covid-free bubble and are tested every week.
Ecoventura, along with eight other tourism providers, sponsored the logistical costs for delivering medical supplies, and the equipment necessary to carry out the vaccination process with careful bio-safety measures.
---
Tropic Ecuador
Best time to travel to the Galapagos is NOW!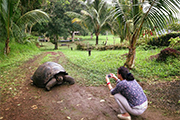 Our 'Other Side of Galapagos' adventure dives deep into Santa Cruz and also gives travellers the chance to explore a nearby uninhabited island.
Guests will enjoy being immersed in nature in the highlands at our safari-style Galapagos Magic Camp, situated in a giant tortoise sanctuary. Their visit supports our Galapagos Forest Initiative to help restore giant tortoise habitat.
They will also experience the Santa Cruz coast at the renowned Galapagos Habitat hotel. There has literally never been a better time to book a land-based Galapagos trip – we are offering more than $250 savings pp on our 5D/4N program!
Learn more about it HERE.
---
Napo Wildlife Center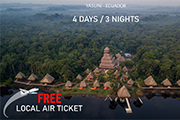 For new bookings from now until August, we include the air ticket from Quito to El Coca and return on the rack rate.
Your clients can visit the most wonderful place in the Amazon Rainforest, with luxury accommodation and unique experiences. The Añangu Community own the eco lodge and have a deep commitment to protect the Jungle and their ancestral culture.
All gains are reinvested in projects like the School & High School, the Health Care Center, Solar Panels and more!
See more HERE.
---
Anakonda Amazon Cruises
Feel the Anakonda Amazon Cruise Experience!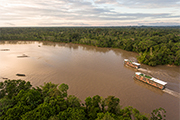 The Ecuadorian Amazon Rainforest is an exclusive destination where social distancing occurs naturally.
Combined with more than 40 years of experience navigating down the mythical waters of the Napo River and strict adherence to the highest international biosecurity standards is what makes the Anakonda Amazon Cruises experience a unique opportunity for your guests.
They will breathe in pure, clean air, enjoy the region's great biodiversity, and reconnect with nature. Watch video…
---
Montemar Eco Luxury Villas
Our fairytale where tortoises amble out of ponds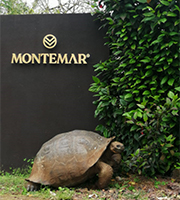 As it appeared on CN Traveler:
"You'll feel like you stepped into a fairytale where tortoises amble out of ponds and into an organic coffee farm at Montemar Eco Luxury Villas, a modern vision of sustainability and harmony with the natural world. Set on 43 acres of private land, Montemar was designed by husband-and-wife team Roberto Plaza, a naturalist guide in Galápagos since 1994, and Reyna Oleas, a passionate conservationist. They've also raised their own family here and know a thing or two about plotting meaningful family adventures."
Find out more www.montemar.ec
---
Metropolitan Touring
Boutique hotel Casa Gangotena in Quito has launched its brand-new spa. Calming shades of dove white and light grey create a tranquil space, whilst one treatment room plays host to a massage table, hair salon and nail bar for those wishing regain balance after a day of local exploration.
Exclusive to guests, spa treatments celebrate the equatorial energy and the vast and varied biodiversity native to its majestic location high in the Andes. Guests can connect with nature with the 'Volcanic Rocks' hot stone massage, or immerse in Andean medicinal herbs with the signature 'Chuspa Andina' massage.
---
Metropolitan Touring
Metropolitan Touring announce partnership with Hurtigruten Expeditions
Metropolitan Touring, pioneer of travel in the Galapagos Islands, is delighted to announce a partnership with Hurtigruten Expeditions, as the world leader in exploration travel expands its global offering to the fabled archipelago for the very first time.
As part of the partnership, the 90-guest MS Santa Cruz II has undergone a full renovation to create elegant and spacious interiors, whilst the addition of a new Science Area – a Hurtigruten Expeditions hallmark – allows guests to create an even deeper understanding of the wonders they'll discover.
All cruises will be carbon neutral.
---
GUATEMALA
Maya Trails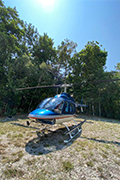 Guatemala is open and travellers looking for a very remote, totally unique experience should don their Indiana Jones 4-day Mirador trek!
This special journey takes guests on an adventure through the jungle to view the ancient ruins of the pre-classic Mayan city of El Mirador. Days of trekking and nights camping are rewarded with a visit to incredible pyramid complexes that include the tallest structure in the Mayan world.
A helicopter trip out after exploring the ruins only adds to the sense of adventure, while a final night in a luxury boutique hotel pampers happily tired guests.
To learn more, click HERE.
---
MEXICO
The Los Cabos Tourism Board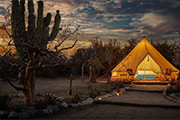 Your clients can now get in touch with their inner earth spirit and head to the Baja California countryside to do some camping.
If roughing it is not your clients' thing, they can head to the west coast of the peninsula near Todos Santos to try "glamping" ("glamorous" + "camping"). Your clients can set up camp with luxurious tents on the beach or in the country.
Then depending on their desires, they can mountain bike, hike the Sierra de la Laguna Mountains, sleep under the stars in the East Cape or walk the beach off the Pacific coastline watching the sunset topped off by a fabulous gourmet feast.
---
PANAMA
Panama Journeys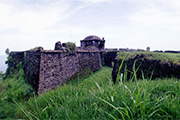 San Lorenzo Reserve is a protected area that harbours 12 ecosystems and occupies 9,653 hectares of forest, mangroves, rain forests where 430 bird species and 81 mammals have been identified.
It is part of The Mesoamerican Biological Corridor to a great extent which represents a paradise for Biologists and Amateur Bird Watchers. The area was the former U.S. army base of Fort Sherman, where army officers and astronauts were trained in combat techniques and how to survive in the jungle.
The Fort of San Lorenzo is currently UNESCO's World Heritage Site along with the Fort of San Fernando de Portobelo.
To learn more about this destination and about Panama Journeys, visit our website.
---
PERU
LimaTours
Rediscovering Peru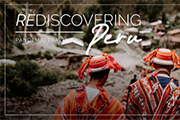 As the desire to travel keeps growing, we designed programmes to rediscover Peru. These seven itineraries offer new trends that adapt to the needs of the renewed traveller.
Your clients can now choose between established itineraries or à la carte experiences, with the quality that characterises us and the safety that our expertise in the field represents.
Let's venture together into the most beautiful side of Peru as if for the first time! Read more about it HERE.
---
Condor Travel
Peru: Open for Experiences
Peru is ready for you, with only 2 easy requirements for entrance, no quarantine, and a myriad of experiences in the most breathtaking natural settings.
With reduced capacities at Peru's main attractions, visiting Cusco and Machu Picchu now is certainly a unique experience, filled with enjoyment. Featuring remote locations, contact with nature, open-air experiences, and, of course, safety and comfort in all of our programs.
Peru is waiting for your clients with open arms. Find out more here: https://bit.ly/3cYAgjK
---
Amazonas Explorer
Extreme-left candidate Castillo wins by a hair, securing 50.14% of the vote. Extreme-right opposition Keiko Fujimori claimed fraud and attempted to nullify 200,000 poor and indigenous votes to gain victory. She later called for the help of external countries to analyze her claims of fraudulence. These countries branded the vote as free and fair.
Keiko's fight is crumbling, & it seems Castillo will be the next Peruvian president. To learn more, CLICK HERE.