NEW LATA MEMBERS
Hotel Charleston Santa Teresa
Asociacion Grupo Futuropa Costa Rica
Absolute Belize
---
NEWS FROM UK MEMBERS
Latin Routes

This year's brochure introduces a brand-new concept that fuses together the rich, editorial style of travel publications with the inspiratio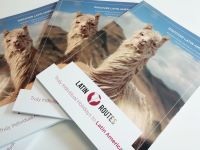 n and practical information you need when planning your clients' holiday to Latin America. The new brochure replaces generic hotel and destination pages with articles designed to give a real understanding of what a holiday in Latin America could offer. It also features plenty of pictures as well as a short and snappy 'Places to Stay' section, giving you a flavour of what else is on offer and why we recommend them. To see the online version of the brochure, CLICK HERE.
---
Chimu Adventures
Chimu's 15th birthday
Fifteen years ago, two Australian friends, Greg Carter and Chad Carey, found themselves sharing a few beers at a boat race in London when the conversation turned to their mutual passion – South America. Greg and Chad adored South America, yet it caused them strife -why was travelling there so hard? Frustrated with the inflexibility, low quality and high price of existing tours, they were inspired to start their own South America travel company. At the end of July, Latin America and Polar specialists, Chimu Adventures, will be celebrating their 15th birthday.
Chimu Adventures have launched their 15th birthday campaign. For more information, CLICK HERE.
---
AVIATION NEWS
Aerolineas Argentinas GSA UK
Aerolineas

Argentinas announced their plan to resume the Buenos Aires Ezeiza – Orlando service. This seasonal service will run three times a week using Airbus A330-200, from 09 December 2019. Starting 03 July 2019, they have also started to expand their Buenos Airnes – Madrid service. The Skyteam member will gradually increase their service from 10 to 14 weekly flights using Airbus A-330 and A-340. For more information, CLICK HERE.
---
Iberia
Iberia anno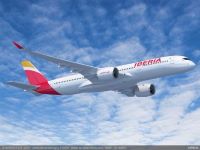 unce a reduction of 68.5 tonnes of plastic per year on its flights. Sustainability is a top priority for Iberia, and one of its key strategies is to reduce, re-use, and recycle plastics, achieved by different initiatives, including removal of plastic straws and plastic wrapping onboard. Their LIFE+Zero Cabin Waste programme aims to recycle 80% of the cabin waste generated on board, and their new aircraft are more fuel-efficient than their predecessors.
Onboard newspapers, magazines and cockpit manuals have been replaced by digital formats, and they have replaced plastic bottles and cans with glass in our lounge. For more information, CLICK HERE.
---
Air France

New Route
Air France is delighted to announce that since the 23rd of May they offer 3 weekly services (Monday, Thursday and Saturday) to Quito on departure from Paris-Charles de Gaulle. Passengers connect to the 3 weekly flights in Paris and experience a refined service on board the Airbus A340-300. Choose between Business, Premium Economy and Economy classes and enjoy delicious cuisine and complimentary Champagne in all cabins. For more information, CLICK HERE.
---
REGION-WIDE
Pure Central America
Central America´s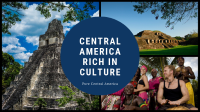 seven countries hide the mysteries of Mayan civilization sprawled from Belize to Panama. Connect with past, explore and discover hidden temples surrounded by wildlife. You can book your clients by e-mailing us at sales@pure.tours. Our travel experts have the experience and the knowledge to provide an exceptional service to travel trade. For more information, CLICK HERE.
---
ANTARCTICA
Antarctica21
New fly and cruise departures Antarctica21 in 2020-21
Antarctica21 announces a new series of 2020-21 fly and cruise departures to Cape Horn, the Falklands (Malvinas), and South Geo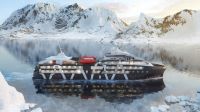 rgia aboard the new and stylish Magellan Explorer, expanding Antarctica21's offer in the Southern Hemisphere. Three departures are available for our Ushuaia, Cape Horn, Falklands (Malvinas) itinerary. One departure is also available for their Falklands (Malvinas) and South Georgia itinerary. These trips offer wonderful wildlife watching opportunities combined with spectacular scenery. Contact them to find out about their early booking promotion. To find out more, CLICK HERE.
---
Antarpply Expeditions
Antarpply Expeditions is looking forward to the upcoming Antarctica 2019/20 season starting in October. Bookings are strong but there is still limited availability on their high season voyage A090120 CLASSIC SOUTH GEORGIA.
Visiting the Falkland Islands (Malvinas), South Georgia & Antarctica (19 nights / 20 days expedition) it will operate from January 09 to January 28, 2020. Contact info@antarpply.com for special offers and reservations.
---
ARGENTINA
Argentina Tourist Board

Explore Mars from Argentina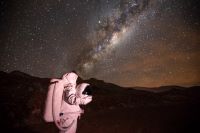 The Red Planet can be experienced on Earth! Due to the climate, the soil and everything that North Argentina offers, your clients will get the chance to feel like they're on Mars. The local tourism department and Argentina's geography have made travelling to Mars possible. You can watch the video here. The official Instagram account of Argentina's tourism department is @visitargentina.
---
BRAZIL
Havas Creative Tours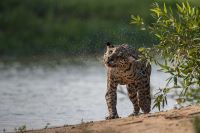 From July to October it's the dry season at the Pantanal. The region is one of the larget wetlands on the Planet and of the last great wilderness. Now it is the perfect time to see the animals which can be found by the borders of the lakes and rivers. the main star of the wildlife in this region of Brazil, is the beautiful jaguar, considered the biggest feline of the Americas! For more information, contact Rosane or visit their website.
---
Passion Brazil
Passion Brazil is delighted to announce that Lilas Nascimento from Bossa Destinations (former representative of the Brazilian Tourist Board) is their UK rep! Their Passion Collection, their luxury brand is now a Traveller Made member. For more information, CLICK HERE.
---
Passion Brazil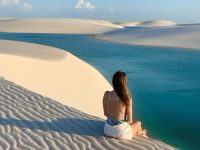 From July until October is the Lençois Maranhense season. The unspoiled desert landscape of rippling sand dunes and jade-aquamarine freshwater lagoons is a perfect itinerary for singles, couples, families and active holiday seekers! Their director, Mariana, has just came back from there and can recommend it for your clients. For more information, please CLICK HERE.
---
Walpax Brazil
New hotel in Rio de Janeiro
Rio will have a new luxury and sophisticated 5 star hotel, the Fairmont Copacabana, which is to be opened in August 2019. The hotel will be located in one of the most spectacular places in Rio de Janeiro, the Copacabana Beach, under the majestic gaze of Sugar Loaf Mountain. Inspired by the glamour carioca in the 1950´s, this hotel is an oasis! For more information, CLICK HERE.
---
BOLIVIA
Crillon Tours

Thanking the loyalty of our clients & guests for our Classic Line Camper´s packages, we have a meaningful gift for all of them – our NEW "Haute Cuisine" Food Cart. Our Chef Isaac delights our guests with delicious local & international hot meals, becoming the most wonderful culinary experience in the heart of the Salt Lake. This moves the "Haute Cuisine" to the best place – this white paradise! For more information, visit our website.
---
CHILE
Cascada Expediciones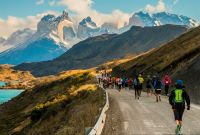 Cascada Expediciones are excited to be hosting enthusiastic runners this year at EcoCamp Patagonia, their partner and fully sustainable dome hotel. Runners can sign up for a special Patagonian Marathon or Ultra Trail travel package and receive an all-inclusive stay with tasty food, excursions and transportation to the events. Both races are scheduled for the month of September. Click here to learn more about these two events.
---
Remota Patagonia Lodge
Starting from next season 2019-2020, Remota Patagonia Lodge will include 3 different options of kayaking amongst its excursions. Kayaking between the icebergs of Gray lake (a very contemplative excursion of low physical intensity), kayaking in Serrano river (a super active river descent for guests with high physical capacity), and kayaking in Ultima Esperanza fjord (a contemplative activity organized from Puerto Natales). For more information, visit their website.
---
Awasi Patagonia
New York Film Festival to Premiere New Awasi Puma Film
A film about the Awasi Puma Foundation, "The View South: Pumas in Patagonia", will be shown for the first time at the Wildlife Conservation Film Festival in New York on 18th October 2019. The mission of the Wildlife Conservation Film Festival is to inform, engage and inspire wildlife conservation through the power of film. 2019 marks the 9th year anniversary of the festival which will span ten days and showcase over 100 documentary films, along with panel discussions, networking, receptions, field trips and more. You can watch a preview and read the interview with the filmmaker here.
---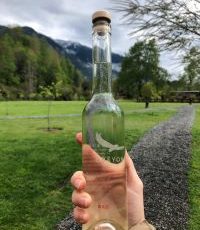 andBeyond Vira Vira
andBeyond Vira Vira goes Plastic Free
With a target of reducing the number of plastic bottles utilised by the group by 90% by 2020, 17 of andBeyond's lodges currently have their own water bottling plants or are utilising reusable glass bottles for water. Intending to reduce the use the number of plastic bottles utilised, the company bottles its own purified water in recyclable glass bottles at its lodges and some of its central offices. With the first glass water bottling plant implemented at andBeyond Phinda Private Game Reserve in South Africa in 2016, the latest installation has just taken place at andBeyond Vira Vira in Chile. To learn more about andBeyond Vira Vira, CLICK HERE.
---
Latin Trails
Latin Trails has just won two top accolades at the recent World Travel Awards. The Galapagos Sea Star Journey won South America's Leading Boutique Cruise, while the Illa Experience Hotel was named Ecuador's Leading Boutique Hotel for 2019. Big congratulations to all – and there will be much celebration taking place on Illa's newly expanded roof terrace! To learn more about Latin Trails, CLICK HERE.
---
COSTA RICA
Nayara R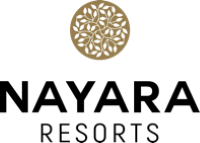 esorts
Nayara Spa has joined with the Parisian cosmetic firm SOTHYS to offer their guests personalized treatments with sophisticated and excellent facial products, innovative techniques and unique rituals. SOTHYS passion for perfection has made it one of the world's leaders in facial care and the perfect choice for them to offer their clients an unforgettable sensorial experience in the rainforest. For more information, contact Constanza Navarro.
---
COLOMBIA
Colombian Journeys
New excursion in Cartagena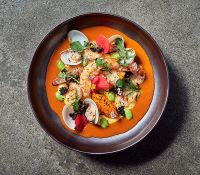 Colombian Journeys is delighted to announce that Cartagena de Indias has become a gastronomic destination. The mixture of intense flavors, makes this city a delight for its visitors. In this gastronomic experience, the clients will visit three recognized restaurants, according to the area of their preference. There will be a Meet & Greet with chefs, bakers or owners of each place where they can ask them about their experiences or facts about the place. For more information, contact the Marketing department of Colombian Journeys.
---
Metropolitan Touring Colombia
Metropolitan Touring Colombia is delighted to announce that Laura Usme is their new Head of Customer Care.
---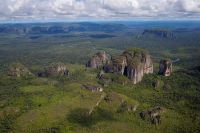 Metropolitan Touring Colombia
Colombia produces high quality emeralds – geologically speaking they are the purest in the world. Learn from emerald experts in Cartagena and possibly take a piece home. Besides the emerald workshop, Metropolitan Touring Colombia welcomes everyone to overfly and contemplate the sacred mountains, the tepuis of Chiribiquete. For more information, please click here.
---
CUBA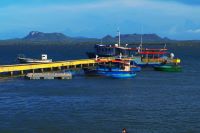 Cuba Private Travel
Every July, the remote coastal town of Gibara lights up with film and documentary screenings, live music, theatre performances, art exhibitions and debates on film making and post-production. Gibara International Film Festival one of the coolest indie film events in Latin America. Cuba Private Travel is happy to schedule this into your tours for next year. For more information, CLICK HERE.
---
ECUADOR/GALAPAGOS
Geo Reisen
Whale Watching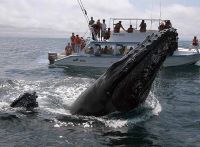 Between June and October, thousands of tourists travel from all over the planet to the beaches of Ecuador, they are met by thousands of humpback whales coming to tropical waters to find a mate. Witnessing the wonder of these creatures in the wild is truly a once-in-a-lifetime experience that cannot be missed. Geo Reisen offers programs visiting Puerto Lopez (a whale hotspot), so your passengers can live this unforgettable experience annually. For more information, CLICK HERE.
---
Tropic Ecuador
One of our favorite conservation efforts in Ecuador is the Condor Huasi Project at Tropic-recommended Hacienda Zuleta in the Otavalo region. Condor Hu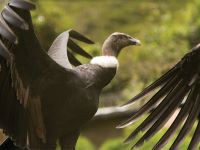 asi has rescued captive condors and created a home for them deep in the beautiful San Pedro Valley. Zuleta guests can visit the condors and learn about them from a local wildlife biologist. They are also likely to see wild condors soaring above the valley's steep walls. The more Tropic Ecuador carefully shares the world's wonders with travelers, the more likely they are to be preserved. We encourage your guests to visit the Condor Huasi Project. For more information, CLICK HERE.
---
Ecoventura

Ecoventura launches new boat, Theory
The only Relais & Chateaux boats in the Galapagos, Theory and Origin are twin 20-passenger yachts by Ecoventura (Theory only took to the water in March). Custom-designed for sustainability and comfort, Theory and Origin's state-of-the-art design allows for minimal environmental impact as well as less travel time between islands, meaning guests have more time for exploration. Two 7-night itineraries showcase the very best of the Galapagos: the magnificent wildlife, stunning landscapes, rich marine environment, and colourful history. Both vessels have 13 members of crew on board, including 2 guides (the highest guide to guest ratio in the Galapagos).
---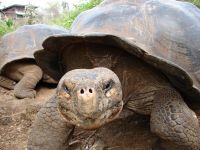 Casa Natura Galapagos Lodge
Casa Natura Galapagos Lodge has recognised the importance of giant tortoises as the engineers of the ecosystem in the Galapagos Islands. They are considered the builders of the ecosystem due to their herbivorous nature – by only eating plants, the giant tortoises are able to spread seeds which later promotes the flora of the Galapagos Islands. They have also created pathways that other species are now taking advantage of. You can find more information about the giant tortoises here.
---
Montemar Eco Luxury Villas Galapagos
Montemar's owners have a profound commitment to provide the most sustainable option for visitors to Galapagos; 100% of water comes fro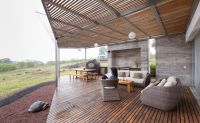 m the rain; solar panels generate 99% of energy; green architecture and local materials were used for its construction; its organic orchard provides much of what's consumed on the table etc. You can learn more by clicking here. For further info, contact Rosario at ventas@montemar.ec, or check www.montemar.ec.
---
The most luxurious experiences in an exclusive corner of the Amazon. Whether your guests cruise in couples, solo or families, Anakonda Amazon Cruises offers selected departures. For more information, visit Anakonda Amazon Cruises's website.
---
GUATEMALA
Maya Trails
Ultimate Culin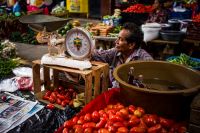 ary Experience in Guatemala
Guatemala has much to offer travellers: fruits, vegetables and chocolate and the celebrated dishes they feature in! Corn, chiles, avocado, chocolate, coffee and beans are just a few of the best quality ingredients travellers will find woven into the fabric of Guatemala's cuisine. CNN journalist Lucy Sherriff declared Guatemala's food 'spectacular – some of the best in Latin America,' and they totally agree. Click here to read the article. Contact Maya Trails for their Ultimate Culinary Experience: Flavorful Guatemala.
---
NICARAGUA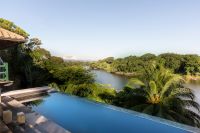 Vapues Tours
As inquiries and bookings are picking up slowly but surely, the authentic Nicaragua experience becomes word of mouth again with single travelers, couples, families and small groups. For holiday season, there is still plenty of availability at the best boutique hotels, signature eco-lodges, and at private villas and -islands. Book our favorite nature experience, or contact Vapues Tours' dedicated travel planners for a tailored proposal.
---
PANAMA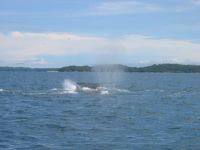 EcoCircuitos Panama
During the months of July–October, your clients have a 99% chance of encountering humpback whales around the Pacific waters. The whales come to to have their calves in Panama. The most popular spots to see the whales are Contadora, The Gulf of Chiriqui, Isla Iguana and even Taboga. The clients will also be able to see dolphins and bottlenoses and can take a whale watching tour in Pearl Archipelago. For more information about the humpback whale tours, contact Annie.
---
PERU
PROMPERU
Peru receives four awards at the World Travel Awards South America 2019
PROMPERÚ was awarded the Best Tourism Office in South America for the fourth consecutive year by the World Travel Awards (WTA), at the gala held on Sat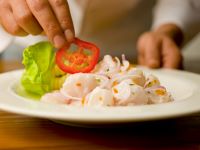 urday 13th July in La Paz, Bolivia. Furthermore, "The Oscars of Tourism" awarded Peru in the categories Best culinary destination in South America, Best cultural destination in South America and Best tourist attraction in South America: Machu Picchu. These results are supported by the multiple promotion activities that PROMPERÚ carries out in the prioritized markets for tourism, such as campaigns, participation in specialized fairs, roadshows, media visits and training.
---
Aqua Expeditions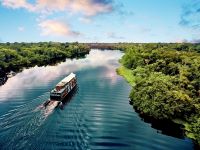 Exclusive Offer
Book and cruise the Amazon within 90 days aboard the luxury Aria Amazon and receive special benefits with our new 'Escape to Nature' Amazon River Cruise Deal. Guests will enjoy an air travel rebate of up to USD 350 per person on flights flying into and out of Iquitos, and a complimentary upgrade subject to availability at time of booking. Terms and conditions apply. For more information visit our website or contact us at reservations@aquaexpeditions.com.
---
Aqua Expeditions
Aqua Expeditons announces new vessel to launch on the Amazon River in June 2020
Setting a new stan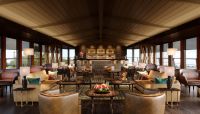 dard of luxury in the Peruvian Amazon Designed and built to become the most state-of-the-art river boat to sail the Amazon, Aqua Nera will offer guests a luxuriously-appointed interior inspired by her surroundings: the blackwater lagoons and tributaries of the Amazon river and Pacaya-Samiria National Reserve. The design also incorporates intricate accents from the rubber boom era and the colorful cultures of Portugal, Spain and Peru. Using dark-hued, sustainably-sourced wood as the key interior material, Aqua Nera's 20 spacious, river-facing suites will convey a welcoming and stylish sense of Amazonian tranquillity. Fore more information, contant Abigail Hampden.
---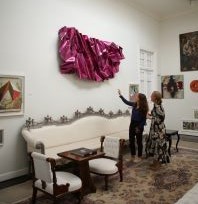 Hotel B – Relais & Chateaux
New Tour
Learn about the work of the most important Peruvian contemporary artists through a tour of the art collection of the Hotel B, our Relais & Chateaux hotel with an impressive collection of over 300 works of contemporary art. The tour is held by an art specialist, who will show you the most iconic works of their collection. The tour's duration is 30 minutes and it includes glass of cava or pisco sour on the rooftop.
---
Delfin Amazon Cruises
Community Engagement
Explore the Upper Peruvian Amazon and meet local communities. The pioneer of the luxury Amazon cruise, Delfin is owned and run by a Peruvian family and operates three different Relais & Châteaux boats (one with only four cabins). The owners sail on board with passengers once a month, and are deeply involved in the local community, from building covered market places and helping locals develop their skills in creating artisan crafts, to offering medical care and providing school supplies to local communities. For more information, CLICK HERE.
---
Sol y Luna
Sol y Luna Foundation adds a Foster Home
The Sol y Luna Home opened its doors in December 2018. Thanks to funds raised via GoFundMe, and further donations from Hotel Sol y Luna (our luxury hotel opened in 2009 with the purpose of funding the education of some of Peru's poorest children). Ten years on, as well as educating over 200 children, including 13 disabled students, the Sol y Luna Shelter now provides a safe and loving home for the children of the Sol y Luna School who have been abandoned or were victims of violence or abuse. For more information, visit the Sol y Luna's website.
---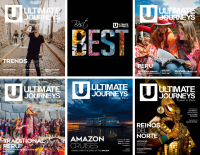 LimaTours
Ultimate Journeys launch
LimaTours has just launched an archive of their magazine – Ultimate Journeys! There you can find every edition published by LimaTours. You can search for specific articles, interviews, infographics and videos (filtered by topics, destinations and editions). Become an expert in Peru by clicking here.
---
Legendary Peru
Discover the amazing Waqrapukara Fortress
Waqrapukara, an enigmatic Inca fortress that is located at the top of a mountain on the south of Cusco at 4,300m above sea level. The surrounding landscape is amazing, with an incredible view of the Canyon and the Apurimac river. There is evidence that it was a sanctuary with political and religious power. The monument is surrounded by platforms, squares and giant stones. To get there you must drive 2½ hours from Cusco to Santa Lucia town, and from then, a 2 hours trek . The Inca architects dominated landscape without transforming it and always respecting nature. Contact Legendary Peru for the Waqrapukara tours.
---
URUGUAY
LARES Uruguay
Cooking at the home of a local chef
LARES Urug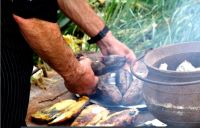 uay is delighted to announce that they have started their cooking workshop. Clients can join one of their local chefs in a culinary experience. The workshops take place withing an informal atmosphere, accompanied by a glass of good wine. During the workshops, they will be given the chance to learn about the traditional local products of Uruguay. Participants will be able to prepare the main course or a complete menu according to their interests. For more information, visit their website.
---