NEW MEMBERS
---
NEWS FROM LATA FOUNDATION
THE LATA FOUNDATION CREATES CHRISTMAS GIFT VOUCHERS FROM £5.00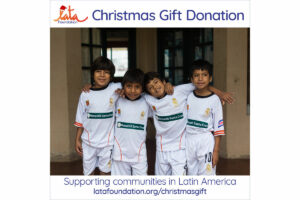 While many people have suffered throughout the pandemic, the poorest areas of Latin America have been in crisis.
The LATA Foundation, created to support grassroots initiatives in Latin America, has continued to provide ongoing support to a range of initiatives in the region, as well as providing urgent relief for those most-in-need via its emergency COVID appeal set up in March 2020.
For the festive period, the LATA Foundation has created a range of Christmas gift vouchers, priced from just £5.00 to help raise funds for a number of important causes such as food, clothing and education for former street children in Santa Cruz, Bolivia, or education and community development programmes to empower individuals from rural and underprivileged communities across the continent.
For more information & to purchase a gift voucher, CLICK HERE.
---
THANK YOU TO JOURNEY LATIN AMERICA
The LATA Foundation would also like to thank Journey Latin America for their recent donation to the LATA Foundation. The generous donation from Journey Latin America enables the LATA Foundation to move towards 2022 in a much stronger position and will go a long way in supporting some of those most-in-need.
---
NEWS FROM UK MEMBERS
Silversea
Silversea Cruises' Door-to-Door All-Inclusive fares now feature a 15% reduced deposit on all voyages through March 2023.
Plus, our new lower fare option, Port-to-Port All-Inclusive allows your clients to save on average 25%* and is ideal for those that prefer to make their pre-and post-cruise travel arrangements – without sacrificing the luxury of Silversea's inclusive shore excursions or renowned onboard amenities and services.
Our new Port-to-Port Expedition fares start from £6,450pp based on a 7-night voyage aboard Silver Origin, departing September 2022. With the Door-to-Door fares starting from £8,800pp which includes Private Executive Transfers, International Airfare, and Transfers to Port.
To find out more, click HERE.
---
tranquilico
Feliz Navidad!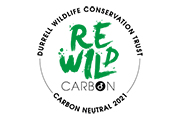 We would like to wish all LATA members a significantly better 2022 than the previous couple of years. (Covid willing!) We have to stay positive and look to the future as travel slowly and hopefully returns to normality.
During lockdown we have used the time wisely to merge all our safety data and LATA tour operator members can now access this on our Global google drive – just drop us a line for a link. safety@tranquilico.com
We have also taken the time to make ourselves Carbon Neutral by supporting the Durrell Wildlife Conservation Trust and their Re-Wild Carbon Project which is in the Atlantic Rainforest in Northern Brazil.
Have a fantastic festive season and onwards to 2022!
Team tranquilico
---
Senderos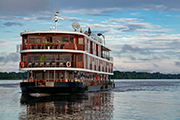 At Senderos we're proud and delighted to be representing some wonderful new partners, as detailed in our current newsletters (Part 1 & Part 2).
These include fellow LATA member Anakonda Amazon Cruises, who operate the luxurious Anakonda and Manatee river boats in Ecuador's richly biodiverse El Oriente.
Please let us know if you'd like more information or product training.
---
REGION-WIDE
Vapues Travel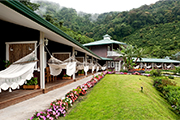 In recent years, farms and plantations have begun to open their gates to interested travelers, offering an insight into local life and the chance to try their hand at production methods handed down through generations, as well as some of the freshest and most delicious tasting samples!
From coffee tours to homestays, we work with farms and communities across Nicaragua and Panama to offer the very best in agricultural tourism.
Take a look at some of our favourite experiences: https://www.vapues.com/blog
---
Condor Verde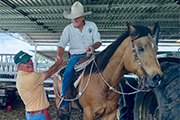 Condor Verde loves creating special interest itineraries, such as "Mexico City's architecture over the centuries", "Colonial wine route… and a bit of tequila", or "In search of Guatemala's shamans".
Particularly successful was a recent itinerary that we designed for a group of German farmers, and which included fascinating visits to Mexican plantations, farms, and ranches, all along the Gulf Coast and the Yucatan Peninsula.
Get in touch if you would like us to design a special interest itinerary in Mexico, Costa Rica, Guatemala or Venezuela for your clients. Meanwhile, Happy Holidays!
Meet our festive team here: https://www.condorverdetravel.info/happy-holidays
---
Quimbaya Latin America
Multi destination Programs are now possible in South America!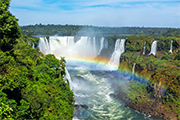 In December, we are happy to see that the land borders between Argentina, Brazil and Chile are finally open!
The National Parc of Patagonia is also open this month!
We can offer great multi-destination programs like:
Brazil and Argentina where you can visit both sides of Iguassu is amazing!
Exploring Patagonia by visiting both sides from Chile and Argentina.
Contact us to obtain our Guaranteed departures 2022 programs. For Covid measures information, visit our page: https://quimbaya-tours.com/en/covid19-updates/
---
Maya Trails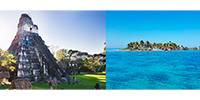 Warm greetings from Guatemala & Belize & Honduras! In case you hadn't heard, we have great news – Guatemala is open to ALL worldwide travellers.
Guatemala has lifted the exclusion of UK Travellers to a 14 day quarantine before entering the country. They are now free and clear to travel to our region: Guatemala, Belize and Honduras.
Countries only require a few simple steps for entry. For the vaccinated, the only stipulation is that the final dose of vaccine must have been administered 2 weeks or more prior to entry.
For those who haven't yet gotten their shot(s), negative PCR and rapid antigen test results are still acceptable for entry.
Belize requires vaccinated guests to show negative antigen or PCR test. www.mayatrails.com.gt
---
ANTARCTICA
Antarctica21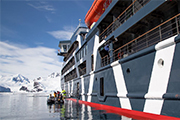 Antarctica21 is now CarbonNeutral® certified. To achieve this certification we worked with Natural Capital Partners, experts in the delivery of solutions for positive impact on carbon and renewable energy.
Antarctica21 has achieved net-zero greenhouse gas emissions in accordance with The CarbonNeutral Protocol, the global standard for carbon-neutral programs.
This involved an independent assessment of the CO2 emissions produced by our company followed by the purchase of carbon credits from a wind power project in Chile, an environmental instrument that supports low carbon sustainable development and renewable energy.
More information is available at www.antarctica21.com.
---
ARGENTINA
ATP DMC – ARGENTINA TRAVEL PARTNERS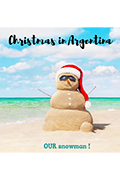 Traditional images of Christmas show snowmen, snuggling before a roaring fire, mince pies, and warmly wrapped Santa Claus, but it is summer in Argentina, so Christmas is HOT!
Families celebrate on the 24th by getting together for a cold buffet, open presents (whomever plays Santa has a sweltering time of it!) and attend Midnight Mass (after which the younger generations go partying with their friends!). Midnight pool parties are popular.
Argentina being a catholic country, Christmas centers around religion and family. Christmas decorations go up on December 8th (Festival of Immaculate Conception) and come down on January 6th (Three Kings Night), when children put out hay, water and cookies for the Magi and their camels.
Love Christmas but want to escape the cold? Come to Argentina for Christmas in 2022!
---
Estancia Los Potreros
Artist in Residence at Los Potreros
In January we are welcoming equine artist Madeleine Bunbury to the estancia. Over the last few years she has been travelling around the world painting life size canvases of horses and it is with great excitement that she will be joining us at Los Potreros.
Madeleine will also be available to give any of our guests a painting class during their stay and we still have some availability at the end of January.
Not only do we have Madeleine joining us but we will have photographer Georgina Preston on site documenting the whole process and there will be lots of behind the scene content on all of our social media channels.
---
Say Hueque Journeys
We didn't let 2021 stop us! This year, we've grown as a company and as a team!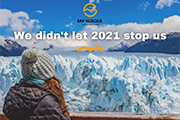 Our main achievements:
We were chosen as Argentina's Leading tour operator and as Argentina's Leading Destination Management at the World Travel Awards.
We joined forces with Aliwen Incoming: https://aliwenincoming.com/
We continue working on our commitment to Sustainability, focused on reducing the impact of traveling in our region, promoting small group trips, educational experiences, and plastic-free operations.
In partnership with Reforestarg, we donated and went planting native trees in damaged zones of Patagonia
We came back to the office!
Our favourite: after almost two years we are welcoming international travellers to our beloved country!
We wish you a great 2022 hopefully filled with joy and new adventures.
Say Hueque Argentina & Chile Journeys
https://sayhueque.com/
---
BELIZE
Chabil Mar Villas Guest Exclusive Resort
Chabil Mar Announces 2022 Belize Vacation Packages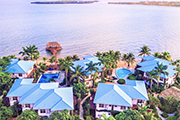 2022 Belize Vacation Packages – Prepare your clients for a journey to the sea and the beauty of marine and island life that exists among Belize's great barrier reef, into the lush plant and animal life of the Belize jungle or explore mystifying Maya ruins!
Jungle and Sea
Island and Mainland
Belize Family Vacations
Romance and Adventure Belize Vacations
Destination Wedding
Destination Honeymoon
Customised Belize Adventure Vacations
For more information, please CLICK HERE.
---
BOLIVIA
CRILLON TOURS S.A.
Incoming Tourism in Bolivia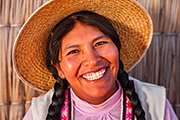 We have clearly understood that we have entered into a new stage in Tourism planning.
We have confirmed after launching our private & successful "Solo Bolivia", with especial programs in the intact Jesuit Missions, including baroque-chiquitana music; the magic Uyuni Salt Flats and the comfortable Campers; a "time machine" voyage to Sun Island on Lake Titicaca, plus the most important historical & natural places in Bolivia.
Our visitors have deeply appreciated our services and program, enjoying each highlight visited, each person met, each meal tasted, each smile received, discovering a different world, everything under a permanent 24/7 central control…for that and much more, come to BOLIVIA with Crillon Tours!
---
CHILE
Chile Travel
Chile Updates Entry Requirements: Foreigners with Booster Shots Validated by the Minsal will be Exempt from PCR Test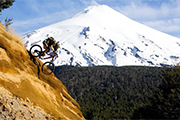 The government announced this month that the Chacalluta, Colchane and Pino Hachado land border crossings open on December 1st.
The borders of Los Libertadores, Cardenal Samoré and Río Don Guillermo will open a month later. Also, all persons with a booster dose validated by the Ministry of Health will be exempt from a PCR test upon entry to Chile.
The Chilean government announced its new measures to make the Protected Borders Plan more flexible, which will allow a more expeditious entry into the country, while prioritizing health safety for the protection of the national population.
For more information, CLICK HERE.
---
travelArt Chile
11 CHILEAN VINEYARDS AMONG THE 100 BEST IN THE WORLD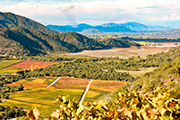 Each year, World's Best Vineyards selects the 100 best wineries in the world, places where you can taste outstanding wines and learn more about winemaking and viticulture.
In the 2021 ranking, Chile stands out with a total of 11 wineries that are worth visiting. In 5th place is Viña Montes with its vineyards in the Colchagua Valley and the production of sustainable quality wines.
The winery can be visited on tours and it is also worth visiting their restaurant "Fuegos de Apalta", where food is prepared with fire. Also in the top 10 is Vik, which ranks eighth.
It is a place that stands out for its architecture and its first-class hotel, where the band Coldplay and the multimillionaire David Rockfeller have already stayed.
More details on wine tourism: info@travelart.com
---
Turavion
10 must-see vineyards close to Santiago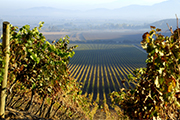 These vineyards near the capital of Chile are all running tours that combine fresh air, gastronomy and, of course, wines of exceptional quality.
Located in the middle of Santiago, the Cousiño Macul vineyard with more than 100 years of tradition can be easily reached by public transport.
The wineries Chocolán and Santa Rita (historical monument) are about 40-45 minutes by car from Santiago.
Other vineyards are Haras de Pirque in the Maipo Valley, Veramonte in the foothils of the coastal mountain range, Concha y Toro with an interesting legend, Casa Valle Viñamar, also known as "House of Sparkling Wine", Villard with is award-winning wines, Tarapacá with its emblematic manor house. Last but not least, Casas del Bosque is one of the most important vineyards in the Casablanca Valley.
incoming@turavion.com|www.turavion-incoming.com
---
Remota Patagonia Lodge
Remota is glad to announce that, from December 1st, it is not-longer necessary to obtain a negative PCR to visit the Magallanes Region, Patagonia, for those visitors holding a "Mobility Pass" issued by the Ministry of Health of Chile.
This mobility pass is obtained by all visitors when the result of the PCR tested on arrival is confirmed negative and, previous to travel, they have homologated their vaccination certificate at https://mevacuno.gob.cl and completed a Traveler's Affidavit at www.c19.cl.
On arrival they will need to show a negative PCR test and a Travel Insurance that covers costs associated COVID-19 for a minimum of USD30,000.
---
COLOMBIA
Colombian Journeys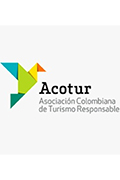 Between December 1-3 we participated in the 3rd Sustainable Tourism Meeting of ACOTUR (Colombian Association of Responsible Tourism), to which we have been a member for almost 5 years.
After a challenging pandemic where we had to face very difficult times, this was a great opportunity to meet again and show that we are still active with the purpose of continuing to strengthen transformative experiences for sustainable tourism in Colombia, based on respect for nature, cultural heritage and benefits for our communities.
We participated in conferences (specially one with Chilean Jorge Moller, director of the Latin America Global Sustainable Tourism Council program), business meetings and fam trips, where we were able to plan new sustainable alternatives to boost the sector and establish new alliances.
---
COSTA RICA
Travel Excellence
Costa Rica is the perfect year-round wellness destination for anyone wanting to disconnect and recharge.
Hacienda Alta Gracia Auberge Resort in Perez Zeledon, re-opened its doors with a new concept of total well-being and unbridled adventure; combining high-end accommodation and personalized service with soulful cuisine and a wellbeing centre by one of the world's leading holistic wellness providers, THE WELL.
Besides, in the emblematic Nicoya Peninsula, one of the seven world's blue zones, Cayuga Collection opened "Pasha Costa Rica" – a luxury beach-front 10-bedroom estate in Santa Teresa perfect for families or groups of friends looking for privacy and customized experiences.
---
ECUADOR/GALAPAGOS
EQ TOURING – Exclusive Ecuador
Luxury yacht for charters by SPIRIT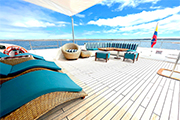 We are happy to introduce to our fleet the luxury yacht Grand Daphne uncer the luxury brand of SPIRIT which provides with upgrades in service and guarantees excellence from beginning to end in opur cruises operation.
The yacht offers a main deck master suite, two upper deck cabins and five lower deck cabins, all of them carefully decorated and with premium amenities in each room.
We count on a highly trained professional crew and in house Naturalist Guides, they all work highly committed to accomplish the COmpany standards required by Galapagos Spirit.
Contact us for availability or for investment opportunities at spirit@galapagosspirit.com.
---
Napo Wildlife Center
Early Bird Special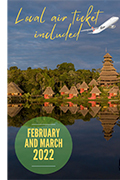 For February and March our 4 days/ 3 nights programs include the local air ticket in the program rate. Available only for limited spaces.
Our programs include all meals, snacks after every activity, excursions, guide, river transportation from and to El Coca.
For the Early Birds, for limited spaces, the local air flight Quito-El Coca-Quito.
Give us a call or text us a WhatsApp message to check availability: +593 98 927 6879
---
Via Natura Peru, Ecuador & Galapagos
The Monserrat Yacht keeps Getting Better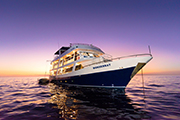 Throughout 2021, Via Natura worked hard to offer partners an ideal first-class cruise in Galapagos, and the Monserrat is getting better every day! We acquired Kayaks and Stand Up Paddle Boards offering guests more activities, and renovated our facilities.
Furthermore, we adopted new itineraries including the Galapagos' most remote sites like Isabela, Fernandina, and Genovesa where travelers observe the archipelago's iconic species.
We are working on new projects for 2022 to deliver life-changing experiences. In addition, we have extraordinary promotions supporting tourism reactivation. Please, contact us (link to email address: dandrade@vianatura.com), to learn more about our vessel and promotions.
---
Anakonda Amazon Cruises
THE LATIN AMERICA'S BEST RIVER CRUISE LINE IS IN ECUADOR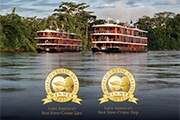 We are proud to announce that Anakonda Amazon Cruises has been awarded in the first edition of the World Cruise Awards as Latin America's Best River Cruise Line.
Furthermore, the Manatee Amazon Explorer, our luxury-adventure cruise ship inspired by the conservation of species living in this incredible destination, has been awarded the Latin America's Best River Cruise Ship.
We would like to thank each one of you for your vote. It has been a year of countless challenges, but also of great achievements thanks to your trust and support, which has allowed us to continue providing this magnificent experience aboard the only cruise line in the Ecuadorian Amazon Rainforest.
Read the complete article: https://bit.ly/3yo5uKZ
---
Jungle Experiences Amazon River Cruises
Award winner as South America's Leading River Cruise Company 2021: Jungle Experiences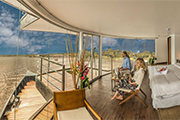 South America's Leading River Cruise Company 2021: Jungle Experiences
Award-winning Jungle Experiences Amazon River Cruises wins the World Travel Awards Latin America 2021, as South America's Leading Cruise Company for the third consecutive year.
Jungle Experiences offers luxury and premium cruises through the Amazon River. Your clients can live a one of a kind jungle experience on a luxury cruise ship and stop searching the internet for "the best luxury cruise line" as Jungle Experiences is the best choice. Guests can enjoy a magnificent experience aboard their flagship vessel, the ZAFIRO luxury cruise ship.
Its large panoramic-view window suites, are ideal to admire the Jungle's beauty while the open areas invite guests to breathe nature and relax, creating a more than perfect adventure in the Peruvian Amazon.
---
NICARAGUA
Nicaraguan Tourism Board (INTUR)
New Tourist Attraction – Island of love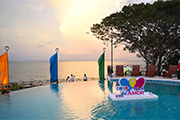 On October 23, 2021, a new tourist alternative was Inaugurated the "Island of Love", which has more than 20 thousand square meters of total area. To get to the small island, tourists have to embark at the Salvador Allende port and travel 30 minutes on Xolotlán Lake.
The Island of Love have multiple spaces such as swimming pools, trails, dining rooms and delicious gastronomy. The cost to spend the whole day in an atmosphere of relaxation and enjoyment is 10 dollars for adults, 8 dollars for children and people with disabilities do not pay.
With this cost your clients have the right to a round trip ticket, use of the swimming pool and a guided tour to learn a little about the history of the island.
---
PANAMA
Panama Journeys
Adventure Next, an adventure tourism fair will take place in Panama in February 2022
Adventure Next will be taking place for the first time in Panama and Central America, it is expected that local destinations will be exposed.
In 2022 the "Adventure Next" fair of the Adventure Travel Trade Association (ATTA) will be held in Panama, to promote adventure tourism in the country, it will take place from February 5.
This event will promote Panama's new sustainable tourism vision, highlighting the need for governments to embrace a more regenerative and responsible framework for bringing tourists back post-pandemic.
---
PERU
PROMPERÚ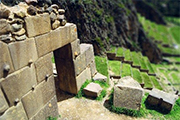 Ollantaytambo —located in Cusco's Urubamba province— has been selected as one of the 'Best Tourism Villages' 2021 by the United Nations World Tourism Organization (UNWTO) during a ceremony held in Madrid.
With this recognition, Ollantaytambo stood out as the only district that represented Peru among a total of 44 villages from 32 countries.
Every village was selected after a tough competition in which innovative approach and contribution to tourism were taken into consideration.
According to the municipal authority, Ollantaytambo is now one of the best examples of villages embracing tourism to provide opportunities and drive sustainable development.
---
Amazonas Explorer
Queña Raymi tree planting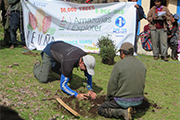 As we prepare for Christmas, we are reminded of how blessed we are with the world we have. That's why we at Amazonas Explorer are redoubling our efforts with our Queña Raymi tree-planting festival.
Over 3 months we will plant 500,000 trees over rural Peru to help local families and promote reforestation in the region.
Check our link HERE to get involved and find a fantastic gift for loved ones this festive season.
---
LimaTours
OLLANTAYTAMBO IS RECOGNIZED AS BEST TOURISM VILLAGE by UNWTO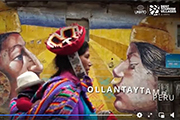 From 170 candidates from 75 countries, Ollantaytambo has been recognized as one of the
#BestTourismVillages
by the
UNWTO
!

This initiative recognizes those villages committed to making tourism a driver of rural development and wellbeing. Patronato LimaTours is committed to continue developing Ollantaytambo in Cusco through the "Wallata plan".
The plan seeks to make tourism the mainstay of inclusive development, sustainable prosperity and strengthen the identity and self-esteem of the Ollantaytambo community, and serve as a model for other communities in Peru and the world.
For more information visit patronato.limatours.com.pe
---
Condor Travel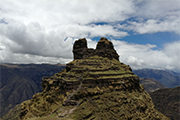 The essence of travelling is discovering the world to protect it. Our new treks to Waqrapukara and Pumamarka-Choquechaka in Cusco are an opportunity for your clients to get out of the conventional and reconnect with history and nature.
The two-day hike to Waqrapukara is a unique opportunity to camp under the Andean sky and explore this less-visited Inca archaeological complex.
In our half-day walk to Pumamarka and the Choquechaka Conservation Area, they will discover the importance of the Andean forests and their conservation, to then complete the experience with a traditional Pachamanca lunch!
Learn more about both options here: https://cutt.ly/wYRm16C.
---
Aqua Expeditions
Peru is recognized as the best river cruise destination in the World Cruise Awards 2021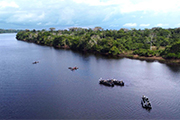 We are pleased to announce that Peru won two important categories in the first edition of the World Cruise Awards, "the best river cruise destination in the world" and "the best river cruise destination in Latin America".
World Cruise Awards serves to recognize, reward and celebrate excellence in the global cruise industry through its annual awards program.
World Cruise Awards is the sister event to World Travel Awards, currently celebrating its 27th anniversary.
Start planning your guests' next adventure in the Peruvian Amazon aboard five-star, eco-friendly luxury and comfort river cruise ships, Aria Amazon and our brand-new Aqua Nera.
For more information visit our website: https://www.aquaexpeditions.com/amazon-river-cruise/