NEWS FROM LATA FOUNDATION
The LATA Foundation creates Covid-19 logo for travel industry partners to support emergency appeal
The LATA Foundation's has created a dedicated Covid-19 emergency appeal logo for travel industry partners and donors to help raise awareness of this important fundraising initiative. The Covid-19 emergency appeal was set up to provide essential funds for those most in need in Latin America due to the impact of the pandemic. From facilitating PPE for midwives serving remote communities, providing food parcels for porters who currently have no income; and supporting meals and medical supplies for children and low-income families, the LATA Foundation is providing quick emergency assistance on the ground.
The LATA Foundation is appealing to its travel industry supporters to consider using the dedicated Covid-19 emergency appeal logo (downloadable here) in their communications (signatures, websites, newsletters etc) with a simple text and hyperlink to the fundraising page.
To support the LATA Foundation, please email fundraising@latafoundation.org For information, please visit www.latafoundation.org.
---
NEWS FROM UK MEMBERS
Vamoos
Go contactless! Set up your own branded guest app in minutes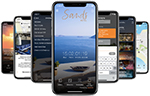 Vamoos, the App for Hotels, lets you connect with guests and provide all the information they need to transform their visit and stay safe. Upload COVID-19 guidelines, restaurant menus, local activities, and anything else they could possibly need in the app, which is quick and easy to set up.
Start your FREE trial today!
---
Latin Routes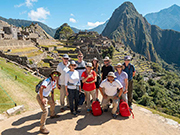 Latin Routes has now launched its Escorted Small Group Tour prices for 2021 with an exciting introductory offer, saving £200.
You clients can now discover the amazing beauty of Latin America in the company of other like-minded travellers on one of our small group tours taking you to some of Latin America's most famous highlights. The tour will give your clients the chance to visit places off the beaten track, meet the locals and truly learn about a region's incredible nature and history, all whilst travelling in a fun and sociable atmosphere.
For more information, CLICK HERE.
---
tranquilico
Covid-19 Hotel Accreditation Scheme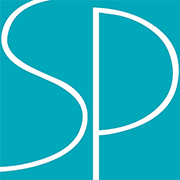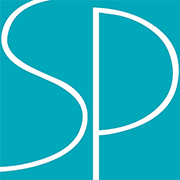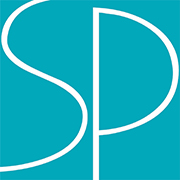 LATA member hoteliers can now gain an International Certificate of Good Practice for Covid-19 – this is conducted via a thorough assessment of the hotels policies and procedures in relation to Covid-19 protocols – where evidence in terms of documentation and photos's must be provided to support the claim you meet the Good Practice Standard.
The work is carried out by Sanderson Phillips, tranquilico.com, GSC Accreditation and SFJ Awards. If successful you gain an internationally recognised certificate valid for one year.
For further details contact safety@tranquilico.com or info@sandersonphillips.co.uk.
---
REGION – WIDE
Condor Travel
Flexitravel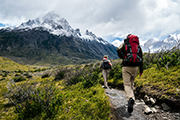 A fresh take on travels to South America. We're launching Flexitravel, a renewed portfolio of experiences that will shine a whole new light on our destinations, with flexible booking policies at its core, and a reinforced version of our Condor Assistance.
This will provide travellers the peace of mind they need to plan their adventures ahead. Click on the links above to find out more!
---
TERRA Group
Adventure Travel Networking Opportunities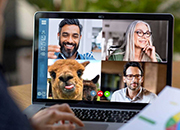 Terra Group is delighted to announce that they are the official partner of the Adventure Travel Trade Association (ATTA) for their virtual event AdventureELEVATE 2020, taking place the 15th & 16th of September. This will be a great opportunity to catch up with all the industry and take the temperature.
Terra is also hosting the 'Virtual Adventures' abroad, replacing the usual 'Day of Adventure'. Immerse yourself in an hour of armchair travelling with culture, wildlife, nature, food, and wine. For Adventure Travel aficionados, Rendez-Vous online to listen, share and build together the next phase of travel.
---
Quimbaya Latin America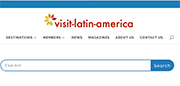 In the current changing environment, we are launching our new online magazine edition of Visit-Latin-America.
This bi-annual magazine has been published in paper for the last 5 years. However, now we will provide every week news articles and interviews of the main players and specialists of the industry of tourism in Latin America. Visit our page and keep updated with us by subscribing now!
For more information or sharing your news, please contact us at info@quimbaya-tours.com.
---
Pure Central America
Pure Central America is daily monitoring updates and information concerning re-openings scheduled dates and protocols for countries of the region, as well as adjustments being developed.
Stay up to date through our communication by visiting our latest entry blog in the following LINK.
---
ARGENTINA
Argentina Tourism Board
Argentina's Tourism Health protocols are now available in English
Tourism professionals and world travellers have this valuable tool available in English to feel completely safe when travelling to our country.
Focused on generating as much trust and safety as possible, the Ministry of Tourism and Sports of Argentina along with other organizations have developed various Health Protocols. These protocols are key tools to let the world know that Argentina is a safe destination, with all the necessary conditions to welcome travellers back and perform tourism activities.
To download the protocols please access our Hub HERE.
---
Argentina Tourism Board
More than 10,000 tourist professionals have already been trained with the Argentina webinars
Argentina Tourism Board reached a new record: more than 10,000 tourism professionals from 40 countries were trained.
Some of the topics addressed in the almost 50 online seminars were: gastronomy and wine routes, LGBT Tourism, Snow, Route 40, Medical Tourism, Nature and of course all the regions of the country –Buenos Aires, Córdoba, Litoral, Northwest, Cuyo and Patagonia.
If you wish to suscribe to the webinars, please send us an email to webinar@argentina.travel. To watch the recordings of our webinars click the following LINK.
---
Say Hueque
Say Hueque becomes a carbon-neutral company from August 2020
This August, whilst celebrating the month of the PachaMama, Say Hueque will offset 100% of its carbon emissions.
Let's work together for a more sustainable, responsible and meaningful way of exploring the world.
To learn more about us, CLICK HERE.
---
ALCHEMY DMC Argentina
Wild Nature Adventure in Patagonia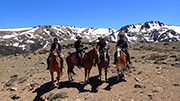 We continue presenting wild nature adventures, for travellers seeking for remote destinations, solitude, and hidden gems.
We invite your clients to a horseback riding & trekking experience at Sapucai Refuge, a warm and comfortable mountain house along with 2 yurts. Located in front of Chubut River, it can be found at the foot the Andes range: 1000 meters above sea level and 4 hours by land transfer travelling on the mythical Route 40.
Click HERE for more information.
---
Furlong Incoming
Experiences worthy to travel again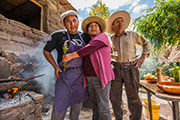 We travel to discover new worlds, enjoy magnificent landscapes, live new adventures and meet people, get in touch with their cultures and be amazed by them.
Those types of experiences await in Argentina's northwest, where the ancestral culture of the Andean people is alive in their daily life. Experiences created by the same members of the indigenous communities that share their customs, values and stories with travellers transmitting their respect for nature, their knowledge of the plants and the traditions of a simple lifestyle. Experiences worthy to be back on travel!
For more information, CLICK HERE.
---
BRAZIL
Havas Creative Tours
Rio Eco Tour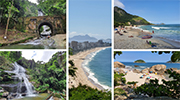 For the clients looking for a more exotic activity, away from the main attractions, the Rio Eco-Citytour is a great option.
Combining all the main 'green' and nature areas of the city such as visiting National Parks and protected areas that are off-the-beaten-track and not featured in the regular tours. They'll see different ecosystems like rainforests, waterfalls, secluded beaches, lagoons and mangroove with caimans, capybaras and summits with magnificent views. For those who love nature but are not willing to hike and trek, this is the perfect tour.
For more information please contact us at sales@havasbrazil.com.br.
---
Walpax Brazil Travel Partners
Boatsurf and Planasurf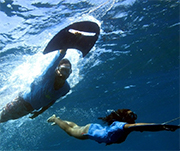 Your clients can enjoy a distinguished boat trip along Rio de Janeiro's coast and its islands: Tijucas and Cagarras Archipelagos.
The tour departs from Barra da Tijuca, it will pass by the hidden beach of Joatinga and the beautiful beach of São Conrado. They will be amazed by the breathtaking view from the sea of the legendary beaches of Copacabana and Ipanema. All of this with the unprecedented opportunity to enjoy the incredible "Submarine Flight" with innovative equipment for a sensational gliding under and over the water.
Get in touch with us to learn more about this boat trip.
---
Passion Brazil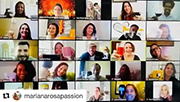 Our team has recently celebrated virtually Passion Brazil's 16th anniversary.
It wasn't the only reason for a brighter day as local tourism has restarted and our staycation sister brand was born. We are committed to restarting operations safely and have launched our bio-protocol to ensure cleaner travels. Our team cannot wait to welcome your clients back as Brazil has recently reopened its border.
For advice, please get in touch.
---
CHILE
travelArt
Improvements in Torres del Paine National Park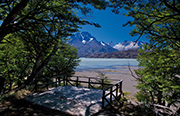 The Torres del Paine National Park in the Chilean Patagonia has recorded a steadily growing number of visitors in recent years.
The National Forest Corporation or CONAF is using the current situation positively to make improvements in the park. For example, a new bridge is being built over the Pingo River near Grey lake. The previous hanging bridge only allowed a maximum crossing of 6 people. The new robust bridge, which is already at an advanced stage of construction, significantly improves the park's infrastructure, allowing an easy way to get to the shore of Grey lake for walkings in the area and also to take the catamaran navigation tour to admire the glacier.
Contact us or visit our website for more information on travel to Torres del Paine National Park.
---
Skorpios Cruises
Skorpios Cruises has launched its biosecurity protocol, covering the cleaning, disinfection and services on board the vessels, as well as at its embarkation ports and during excursions.
This protocol complies with all the measures requested by the Ministry of Health of Chile to the tourist industry, and also closely resembles the recommendations delivered by ATTA for Small Vessels Cruising.
To learn all the details of this protocol, please CLICK HERE.
---
Awasi Patagonia
Awasi Patagonia named among World's Best Hotels
Awasi Patagonia has been named the best resort hotel in South America and 9th best hotel in the world by Travel + Leisure.
"Minimalist villas with private wood-fired hot tubs tucked into the hillside are the key to its understated luxury, along with intuitive service, excellent food and wine, and exciting excursions", wrote journalist Devorah Lev-Tov.
For Awasi Patagonia, our Relais & Chateaux lodge in Southern Chile, to be named top hotel in South America was wonderful to say the least, but to sit among the 10 best hotels in the world is another level!
---
ADSMUNDO
We are delighted to introduce our new Online Ratebook and Quotation System. This new section on the website allows agents from all over the world to have access to our useful material about the amazing destination Chile: from descriptions of our main products in several languages, to our special prices and the option to do an online quotation.
For more information contact us at receptivo@adsmundo.cl
---
Setours S.A
Savour your freedom and solitude along the Carretera Austral
Let your clients escape the hustle and bustle of everyday life and give them the opportunity to take their mind, body and soul on a serene journey along one of the world's highest-ranking road trip routes. Carretera Austra passes through rural Patagonia and grants access to some of the most diverse landscapes, cultures and off-the-beaten-path experiences that Chile has to offer.
From delectable wine tastings, kayaking and even glacial treks, we have created the perfect itinerary to explore the untouched regions of Chile HERE.
---
Hotel Hangaroa
Special Benefit of 10% discount on Private Experience Programs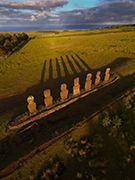 Your clients can now enjoy an amazing and unique destination and bespoke experience. The special benefit of 10% discount applies for purchases until Dec. 31st, 2020, and stays until April 15th, 2022.
Available for the Private Experience programs includes guides in English, French, German, and Spanish.
Also, keep in mind our flexible policy. All new reservations, change, and /or cancellation is allowed without penalty 5 days prior check-in.
---
Cascada Expediciones
Here at Cascada Expediciones, we can't wait to welcome back our travellers and bring them on a "Wildlife Safari" in Torres del Paine.
During this program, travelers pick one of three daily excursions offered around the national park, such as a challenging trek to the Base of the Towers or a boat ride to the mighty Grey Glacier. At night, travellers enjoy tasty food made from local ingredients and relax in their own sustainable geodesic domes. It's a unique way to go on an active adventure, view beautiful scenery and discover the unique wildlife in Patagonia.
For more information CLICK HERE.
---
Remota Patagonia Lodge
Remota Patagonia Lodge has published the Rates for 2021-2022 Season, which contemplates different price levels for its All Inclusive Programs according to the four seasons into which the period September 2021-May 2022 has been divided.
This way, Remota wants to encourage clients to travel outside the high seasons by offering cheaper prices during months when nature is manifested with equal beauty in Patagonia.
Please download the rates from this LINK.
---
COLOMBIA
Metropolitan Touring Colombia
Live and travel Colombia through its melodic heritage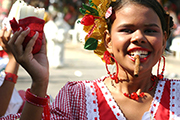 Colombia is a land of music; its diversity is intimately linked to its many distinct regional differences.
Your clients can get a taste of Colombia's diverse culture by simply listening to all our different categories of music. With different histories, audiences, and instruments to all of them, they all have one thing in common, they sound great and will provide them a new window into appreciating life in Colombia.
Some of the most common rhythms are Cumbia, Vallenato, Porro, Carranga, Bambuco, Joropo, Currulao, Champeta, and not ours but certainly a part of our culture – Salsa and Reggaeton.
To learn more about Metropolitan Touring Colombia CLICK HERE.
---
Colombian Journeys
Destinations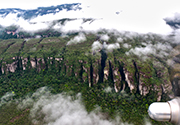 Colombia stands out as one of the top tourist destinations in South America after receiving 14 nominations of the World Travel Awards (WTA). For the first time, San José del Guaviare, in the Colombian Amazon, is in 'South America's Leading Emerging Tourism Destination' category thanks its unique landscape scenarios where the Chiribiquete National Natural Park is located, declared a World Heritage Site by UNESCO in 2018.
We offer a flight over the Serranía de Chiribiquete from Bogotá by charter flight (1 day) and a 4D/3N Package to discover the magic and mystery of this destination.
More information at marketing@colombianjourneys.net.
---
Colombia57
Ready for take-off
During the first two weeks of August Colombia's Civil Aviation Authority certified the country's principal airports to operate under national and international bio-security protocols.
Colombia's major airlines are also now certified to fly under the new protocols, and from September 1st will commence a pilot programme of limited domestic routes, proceeding to gradually expand the network, both nationally and internationally, over the following months.
For more information about our products, please get in touch.
---
COSTA RICA
Nayara Resorts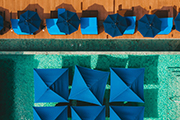 As of August 1, international passenger flights are authorized to arrive at Costa Rica's international airport Juan Santamaría International Airport. The authorized regions or countries are the United Kingdom, European Union, and Canada. Tourists must complete the following measures:
They must take the PCR diagnostic test and obtained a negative result within 48 hours of travel to Costa Rica.
Tourists must acquire travel insurance that covers medical care or an unexpected extended hotel stay.
They will be required to complete an epidemiology test upon arrival.
Nayara Springs is open and ready to welcome guests.
---
Travel Excellence
Costa Rica and Travel Excellence are ready to welcome visitors again
On 1st August, Costa Rica started the first phase of the international airports reopening for UK citizens. The government as well as the private sector, are making a great effort to apply all necessary health procedures and protocols to reactivate the tourism industry in the safest way.
We, at Travel Excellence, are working harder than ever to attend all the requests and needs your customers may have, and to continue offering the excellent service that has characterized us during the past 24 years.
We have adapted to the new tourism reality and our team has already created the complete protocols for the attention to the international sanitary emergency due to COVID-19, to ensure the highest safety standards for all international travellers.
Check our protocol HERE and contact us at mercadeo@te.cr for more information.
---
CUBA
Cuba Private Travel
Wild Hideaways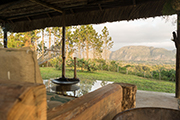 Wild Cuba has curated the most comprehensive list of private hideaways in Cuba. We can organize wild camping in any of the National Parks or on a remote oceanfront spot.
Your clients can jump into one of our RVs fully stocked with the most delicious local products and with a personal concierge on hand to guide them through any language or other difficulties.
They can try an oceanfront home complete with a sea pool for the kids or a simple organic farm. Each is available to buy out and come tailormade to their needs. Contact us at enquiries@wildcuba.com or visit www.wildcuba.com.
---
ECUADOR/GALAPAGOS
Surtrek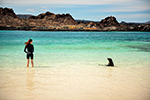 The Galapagos Islands has now reopened its tourist sites and marine reserve, which had been closed since March due to the coronavirus pandemic. To ensure the safety of visitors and island residents, strict biosecurity protocols have been put into place.
The archipelago — located in the Pacific Ocean about 1,000 kilometers off the coast of Ecuador — was made famous by 19th-century English naturalist Charles Darwin's studies of their breathtaking biodiversity.
For more information about Surtrek, CLICK HERE.
---
Tropic Ecuador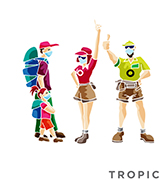 New Traveller Benefits
Now that Ecuador and the Galapagos Islands have reopened to tourism with strict protocols in place to safeguard the local population and guests, our travellers' and teams' health and safety are a top priority.
We are proud to announce the creation of our Tropic Assistance Program, a set of passenger assistance benefits available to all of our guests to give them peace of mind during travel. Contact us for details.
---
Galagents Galapagos Cruises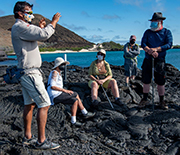 Our first cruise after 5 months!
We are happy to announce that we had our first cruise after almost 5 months. Following our new biosecurity protocols, our guests had a fantastic time onboard our M/C Alya and were delighted by the Galapagos' flora and fauna, that were also waiting for guests after the shutdown.
We will have several cruises in the next weeks delivering safety and confidence to our guests!
---
Montemar Eco Luxury Villas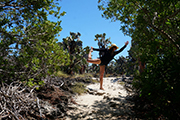 We are thrilled to announce our new, enriched experiences to complement our Galapagos explorations:
Wellness, a selection of alternatives to create peace and connection for body and mind. For Families, activities to learn, play, be active and enjoy together. For Foodies, a variety of gastronomic explorations, and Sports, catering options to keep the adrenaline high whilst exploring the islands.
Contact Rosario or your supplier for more details, or check our new website.
---
Geo Reisen
We are pleased to announce that after a long period of closure, Ecuador and the Galapagos Islands are open again for tourists.
Our tours ensure your passengers' safety and privacy during their experience thanks to our protocols and security guidelines We also offer you the most competitive prices in the market. Please contact us for more information or check our website to know more about the COVID-19 status in Ecuador.
---
GUATEMALA
Maya Trails
Guatemala Heart of the Mayan World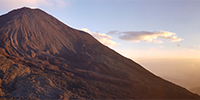 Pacaya Active Volcano: Located just outside the capital of Guatemala City and close to Antigua, Pacaya Volcano rises to 2,552m (8,373ft) is one of three active volcanoes in Guatemala.
After a period of dormancy, it's been active since 1965, sometimes more dramatically than a other times! The roughly 2 mile trail is relatively steep but well maintained and climbs steadily through farmland and pine forest before arriving on an exposed ridge offering a panoramic view of Pacaya's smoking black cone, miles of old blackened lava flows and the volcanoes to the north around Antigua and Lake Atitlan.
For more information about Maya Trails and our packages, visit our website.
---
GUYANA
Wilderness Explorers
In The Footsteps of Gordon Ramsay is our new tour based on Gordon's recent Uncharted programme about Guyana.
This seven-day journey follows in the footsteps of Gordon and retraces his adventures from Georgetown to the remote indigenous community of Rewa. Like Gordon, clients will get to travel with local chef Delven Adams, who will bring to life the unique and unusual cuisine of Guyana plus adventures into the untouched wilderness.
Contact claire@wilderness-explorers.com for details of this and our new flexible booking conditions and Covid-19 Hygiene Protocols.
---
MEXICO
The Los Cabos Tourism Board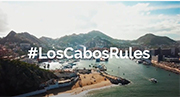 We all know the rules. Avoid crowds, work remotely, wear a mask – the list goes on. However, in Los Cabos, these rules are a little different and we want your clients to come prepared so they can enjoy their visit.
If they need to wear a mask they can wear a snorkelling one, if they need to work remotely what's wrong with doing it while lounging at the pool? If they want to avoid crowds how about floating in the sea? They can start by living a new but familiar set of social guidelines: #LosCabosRules
---
Journey Mexico
Covid-19 In Mexico, Everything You Need To Know

As Journey Mexico continues to carefully monitor the Covid-19 situation in Mexico, we have created a cohesive and regularly updated resource of everything you need to know about what the current guidelines and protocols that are in place within Mexico.
We have collated all of the information from our most popular destinations within Mexico, the health and safety protocols from our hand-picked collection of hotels, as well as what is open and operating as well as social distancing measures that are in place for each of the destinations.
Visit https://www.journeymexico.com/covid-19-travel-updates to keep up to date.
---
NICARAGUA
Nicaraguan Institute of Tourism (INTUR)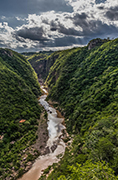 Rio Coco, Nicaragua (home to Somoto Canyon, pictured), has been designated as the first UNESCO Geopark in Central America, and one of only eight in Latin America, having met the stringent natural and ethical criteria required to join this global network. You can read more about it HERE and HERE.
In other news, construction of the Nicaraguan Caribbean's first deep-water port, at Bluefields, is confirmed, projected to receive 90 cruises and 174,000 passengers annually, with space for expansion.
Picture credit: Valeria Carrillo
---
Vapues Tours
Deserted Island Experience in Nicaragua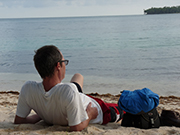 Get a taste of the Robinson Crusoe life, as you take a boat and relax on your very own island for the day. You'll be joined by a local indigenous guide, who'll take you to a tiny island in Pearl Keys where you can swim, snorkel and watch the day go by from your hammock.
A lunch of freshly caught fish will be served in the afternoon. Between May and October, you can encounter nesting marine turtles, and from July to December you might even see the little ones making their way to the Caribbean Sea.
Information at info@vapues.com.
---
PANAMA
Panama Journeys
Panama Journeys received the Safe Travels Stamps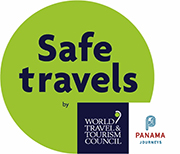 We are proud to inform that since July Panama Journeys has the Safe Travel certificate in accordance with the policies of the World Travel and Tourism Council (WTTC).
With this, we want to assure passengers tranquility and safety during their visit to Panama with the implementation of biosafety protocols in the country. Stay safe and we hope we will meet soon!
---
Hover Tours International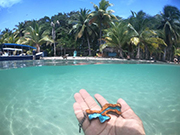 Destination News Bocas del Toro – The unique and fascinating Caribbean destination of Panama
Bocas del Toro has maintained its' pure chill out Caribbean character over the years and has developed in one of the most exciting meeting points in Latin America for travellers from all over the World. Once recognized as one of the best kept secrets of the Caribbean it has maintained its' particular, seductive and unforgettable atmosphere.
For more information please visit our website.
---
PERU
LimaTours
Biosecurity Protocols against COVID-19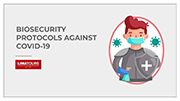 The safety of our passengers is our most important commitment. As a result of the current situation and always seeking to ensure their safety, we have set new safety standards in each of our services.
We will keep you informed of any changes that the local authorities establish. We are sure that together we can move the tourism industry forward.
---
Amazonas Explorer
The Peruvian Minister of Exports and Tourism has announced that international flights will not be permitted until the end of 2020 or the beginning of 2021.
Due to a second wave of Covid-19 in Peru the Peruvian government has extended the State of Emergency until August 31st 2020. The province of Cusco is now under quarantine following a second wave of Covid-19. As a result all national flights to Cusco have been suspended and the re-opening of Machu Picchu has been delayed indefinitely, pending a drop of Covid-19 cases in the region.
---
Aqua Expeditions
Early Bird Bonus 2021 & 2022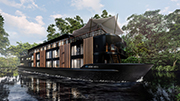 Start planning your guests' next adventure to the Amazon Rainforest onboard Aqua Expeditions' Amazon vessels, and make their travel goals come true amidst modern luxury, innovative cuisine and bespoke service.
Receive a 20% discount when you book across all departure dates in 2021 and 2022.
For terms and conditions please check the details here: Early Bird Bonus 2021
---
Aqua Expeditions
Unveiling Aqua Expeditions' 2021 & 2022 Departure Dates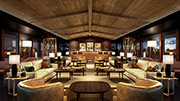 We are glad to share with you Aqua Expeditions' 2021 and 2022 Voyage Calendars.
Our Voyage Calendars and Rates can be found in our Agent Portal. Register or login to gain full access to our Resource Library where you will find all Aqua Expeditions sales materials, including detailed itineraries, deck plans, photos, maps and more.
Access our Agent Portal: https://agent.aquaexpeditions.com/
---
URUGUAY
Lares Uruguay
Sacromonte Landscape Hotel, a unique sustainable retreat – perfect choice after COVID-19!
Only a minutes from the small town of Pueblo Eden, the route turns into a charming trail and the landscape starts to unfold. We suddenly reach our destination: "Sacromonte".
A landscape hotel that invites your clients to relax, meditate and drink wine on top of a hill that offers a 360 view of the Sierras de Caracoles. Sustainability is taken seriously in this new small retreat within the hills of Uruguay.
Click here to watch the video and learn more.