Skip to main content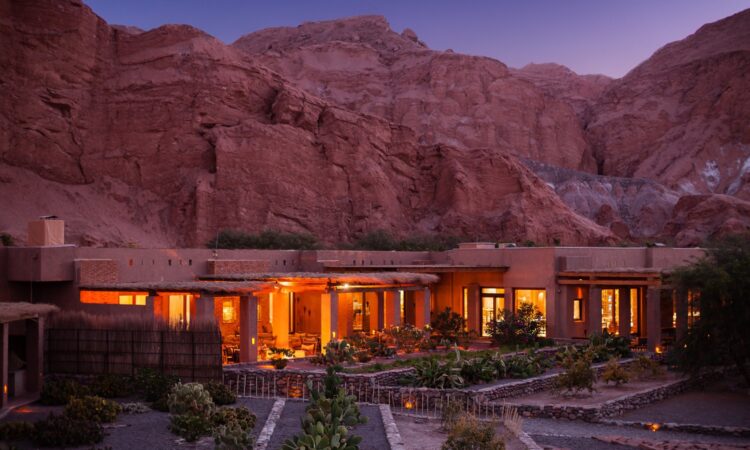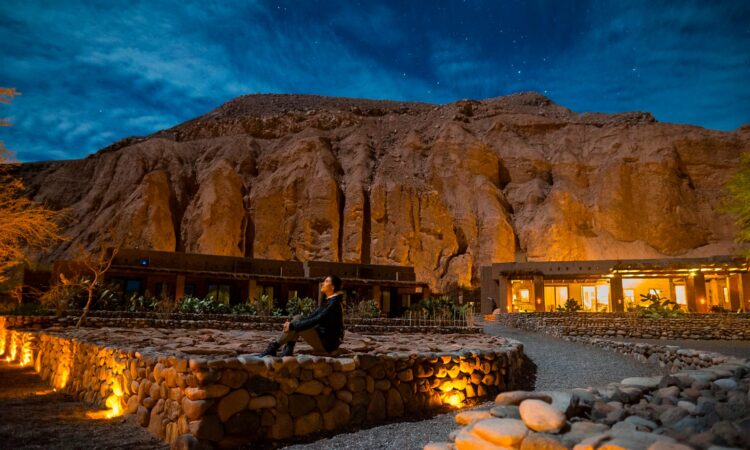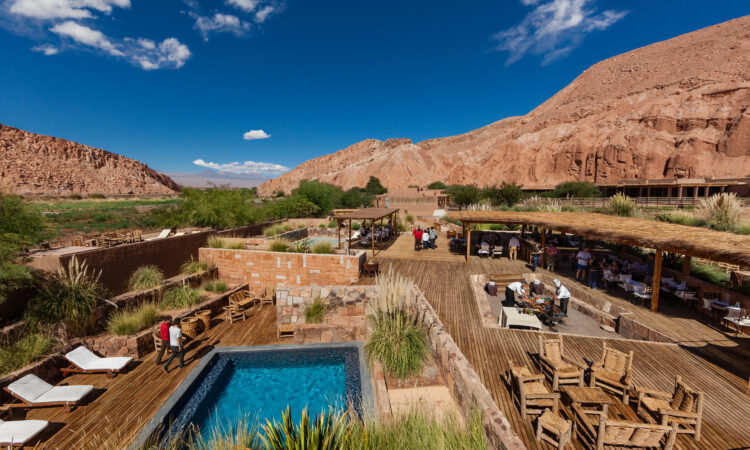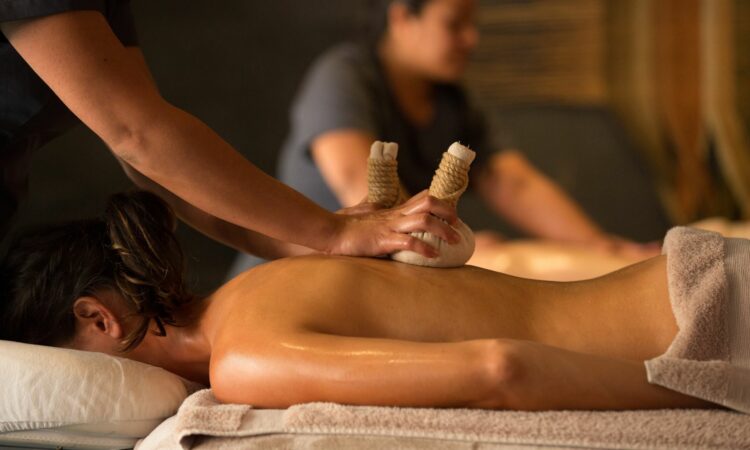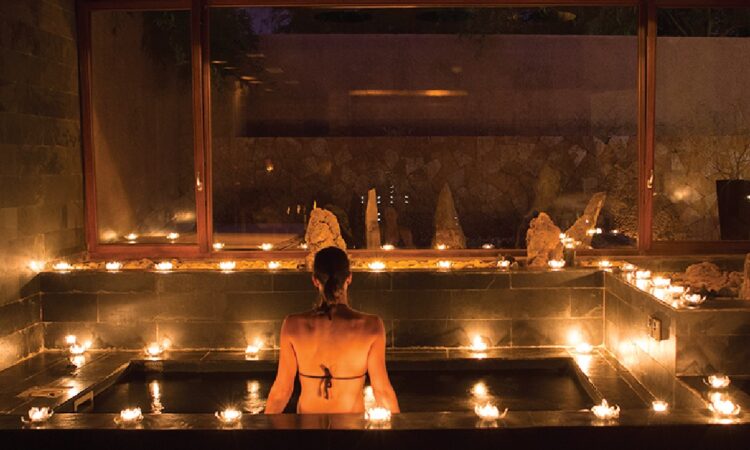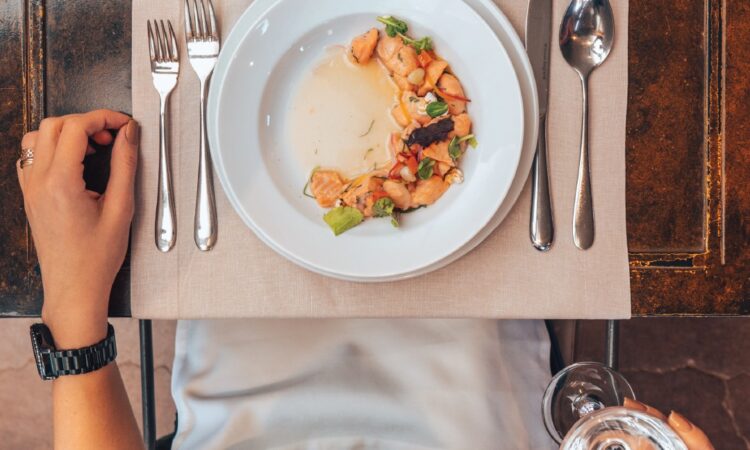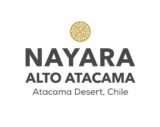 Luxury Lodge & Spa in a breathtaking environment
Category:
Hotels
---
Nayara Alto Atacama was built to blend seamlessly into its surroundings, appearing as part of the terracotta-coloured hills that rise behind it.

The lodge's location 3km from town, tucked away in a valley of serene beauty, sweeping views, peaceful tranquillity, and expansive outdoor lounge spaces make the Nayara Alto Atacama a destination unto itself. Environmental sustainability and strong connection with the local culture, including its "Andescape" decorative landscaping, gourmet cuisine using local ingredients and recipes, indigenous guides, and even a stable of llamas and alpacas; pay homage to the Atacama Region.

There are 42 spacious guest rooms, all of which have a private terrace. The lodge offers over 30 cultural and adventure excursions, from bike rides to volcano treks, photo safaris to picnics at high-altitude salt lakes, and visits to geyser fields, amongst others. The lodge also boasts a private open deck observatory for stargazing. For a more relaxing time, the Spa features six outdoor pools, indoor and outdoor Jacuzzi, Scottish showers, sauna, steam bath and mineral baths.

There are 4 programs to choose from for full flexibility from B&B to Private all inclusive.
---
Head office
Nayara Alto Atacama
Estoril 120 of 903
Las Condes
Santiago
Chile
+ 56 2 2912 3911

Leading Hotels of the Wolrd, Traveller Made

---
error:
Alert:
This content is copyright protected