Skip to main content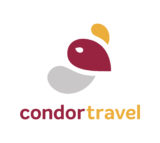 We offer conventional, luxury, adventure and incentive travel.
Category:
Local Operators
---
Founded in 1977, Condor Travel is now a leading travel company in South America, that develops an array of travel experiences throughout Peru, Chile, Ecuador, Bolivia, Argentina and Brazil. A regional solution for travel to South America, Condor Travel offers innovative products to meet and exceed our client's expectations, inbound 24/7 reliable operation that has been certified by ISO 9001-2008, and a team of experienced and motivated professionals committed to developing sustainable tourism.
---
Head office
Condor Travel S.A.C.
Av. Jose Pardo 801
Miraflores
Lima 18
Peru
+51-1-6153000

Virtuoso, ASTA, IATA, MPI, SITE, USTOA

---
error:
Alert:
This content is copyright protected