Skip to main content
Arakur Ushuaia Resort & Spa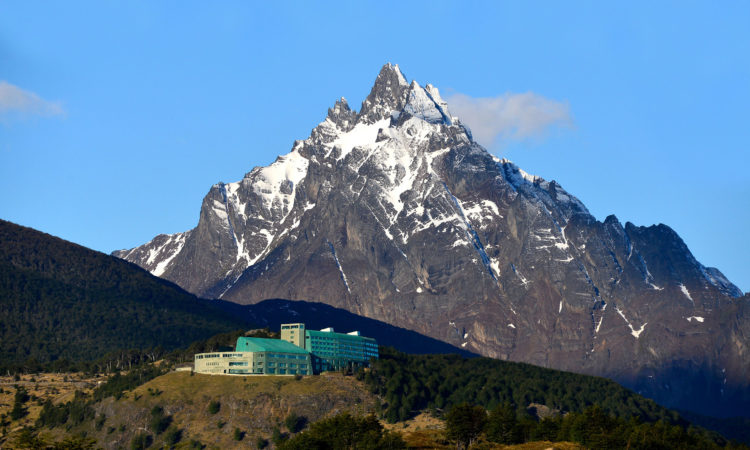 Arakur - Mount Olivia
Summer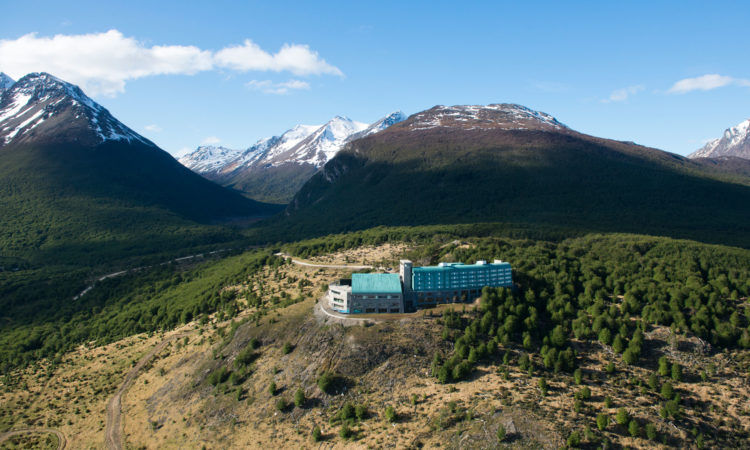 Arakur Ushuaia in Cerro Alarkén nature reserve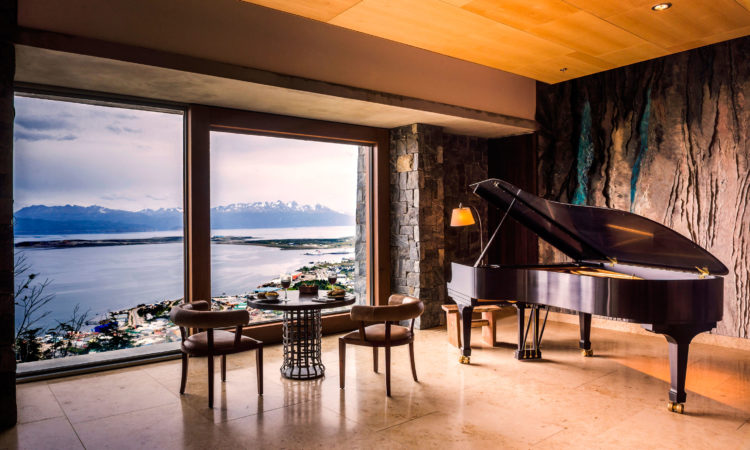 Arakur Ushuaia
Lobby bar - Piano, Bay view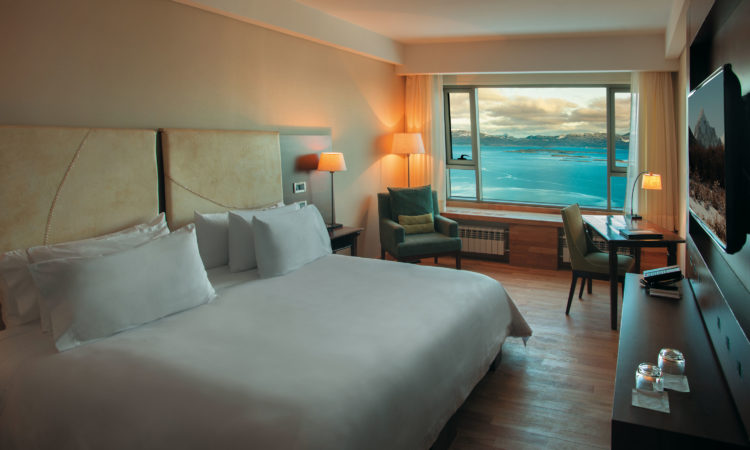 Superior room
Sea view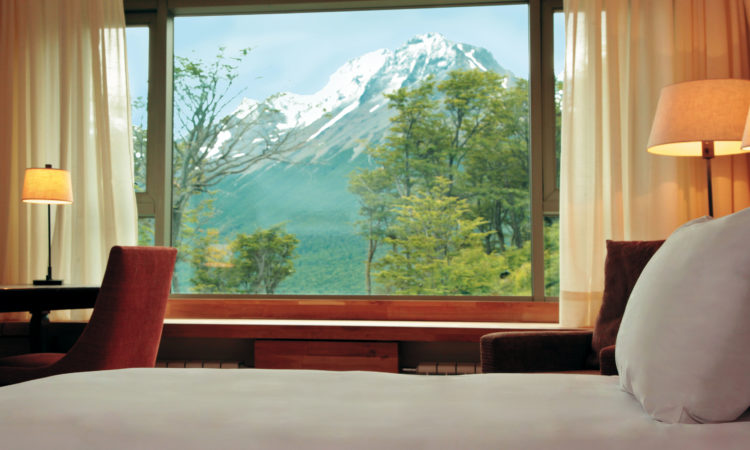 Superior room
Valley view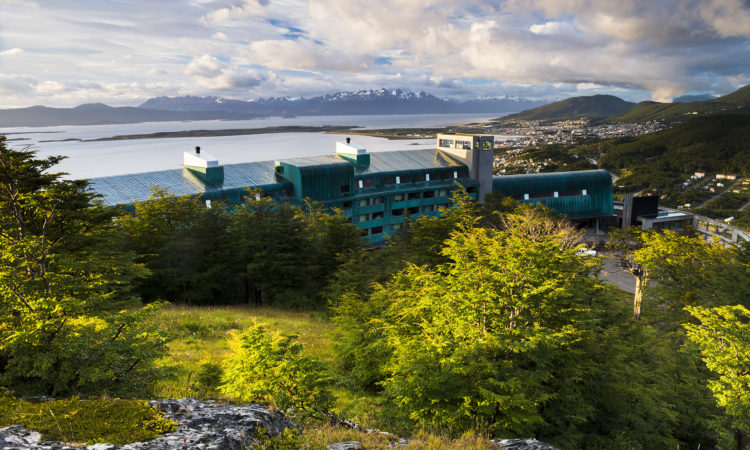 Ushuaia from Arakur
View of Ushuaia from Mount Alarkén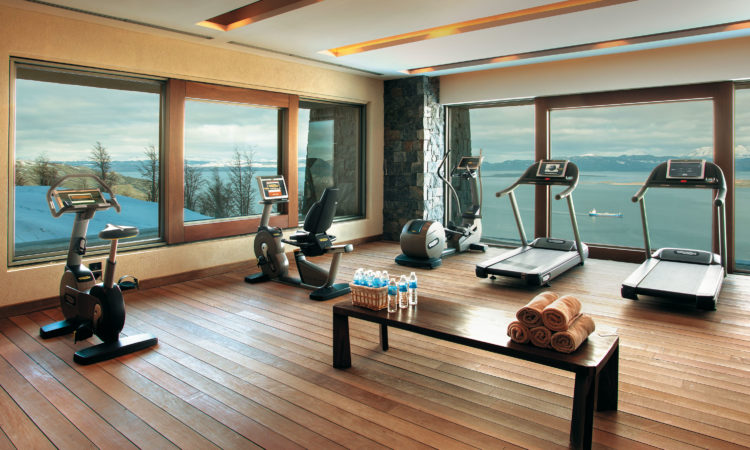 Fitness Center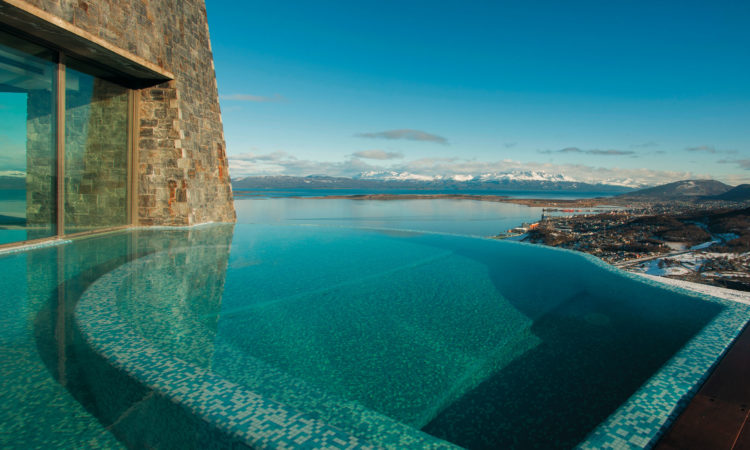 In & Out Pool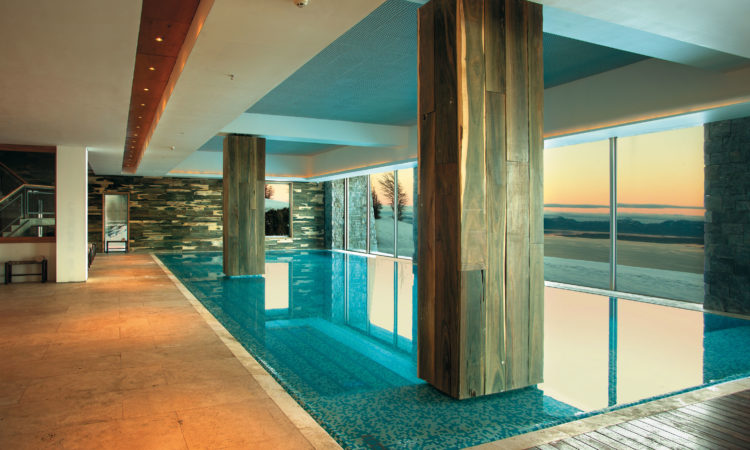 Sports Pool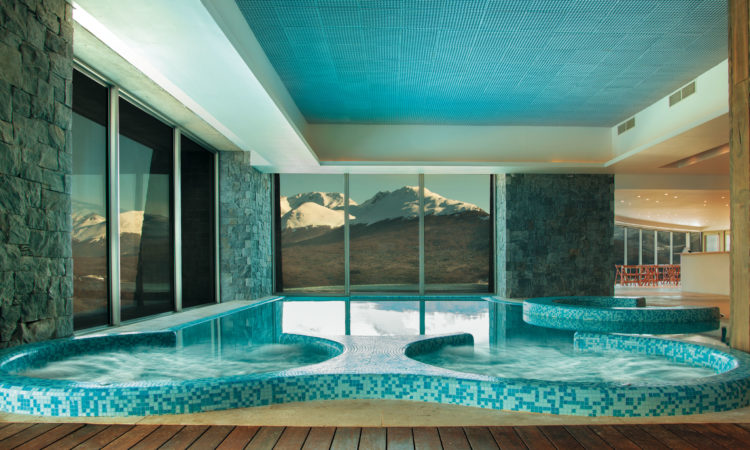 In & Out Pool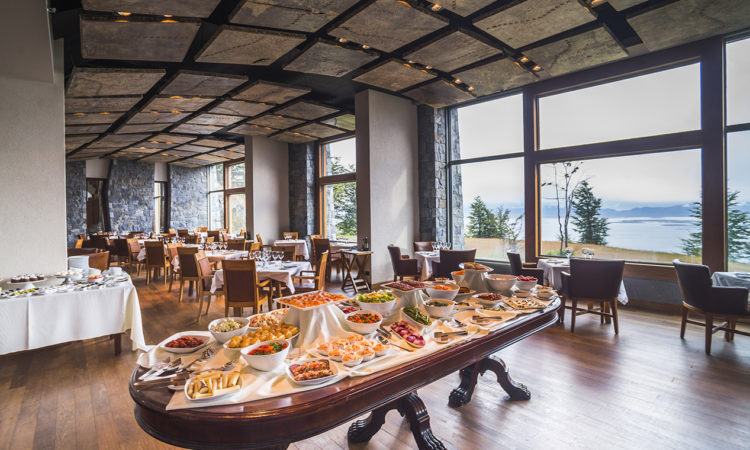 La Cravia Restaurant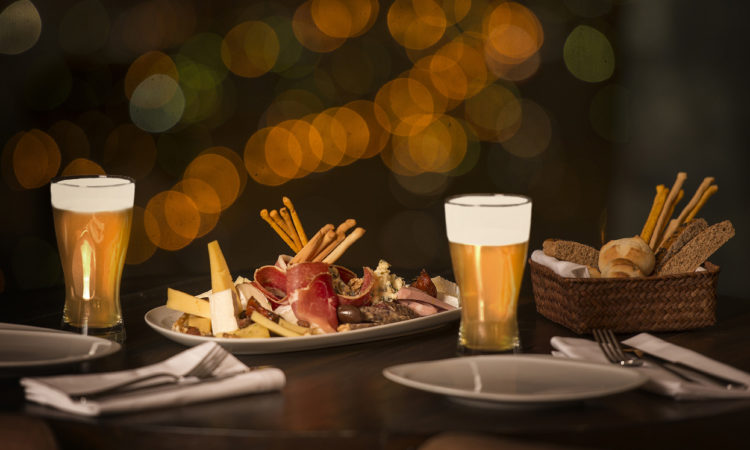 Lobby Bar
Cold cuts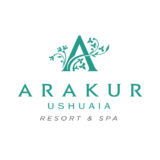 Arakur Ushuaia Resort & Spa
Category:
Hotels
---
Arakur Ushuaia Resort & Spa, member of The Leading Hotels of the World, opened its doors in July, 2014.
Located in a privileged environment, on a natural balcony overlooking the surrounding area at 820 feets above sea level, Arakur is much more than a luxury resort, it is an experience that will be a etched in the memory of its visitors.
With more than 100 available rooms and suites, within the Cerro Alarkén Nature Reserve, it offers privileged views of the city and of the Beagle Channel, and hiking trails, through native forests, peat fields and glaciers, among others.
The lobby, with large windows, fireplaces and a sophisticated local décor, like aromatic woods.
It has a Pools Area, including an In & Out Pool , with two Indoor Hydro Jets as well as two Hot Tubs in the outdoor deck.
La Cravia restaurant, with a typical Argentine grill, king crab, lamb and Patagonian seabass.
Arakur Ushuaia / Events & Conventions, offers the largest ballroom of the city, adaptable to every type of event. Has a special 1,300 m2 (14,000 sq. ft.) area for events and conventions, with independent access and large windows overlooking the Ushuaia Bay and the Beagle Channel.

---
Head office
Arakur Ushuaia Resort & Spa
Cerro Alarken 1 Ushuaia, Tierra del Fuego
C1428ARS
Argentina
54 (2901) 44 2900

---
error:
Alert:
This content is copyright protected