Skip to main content
El Salvador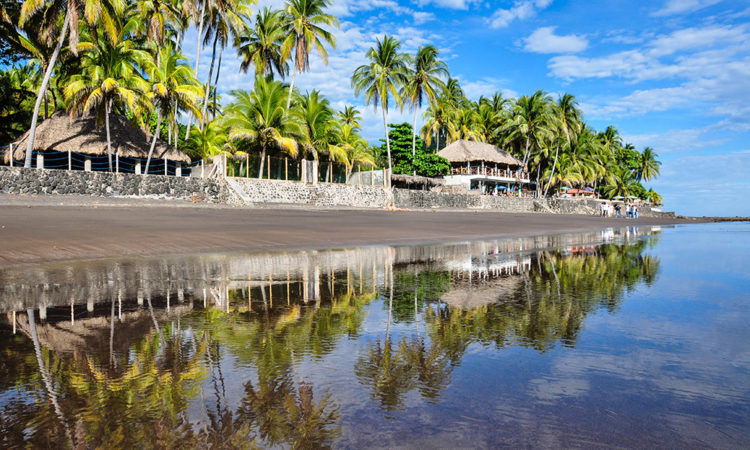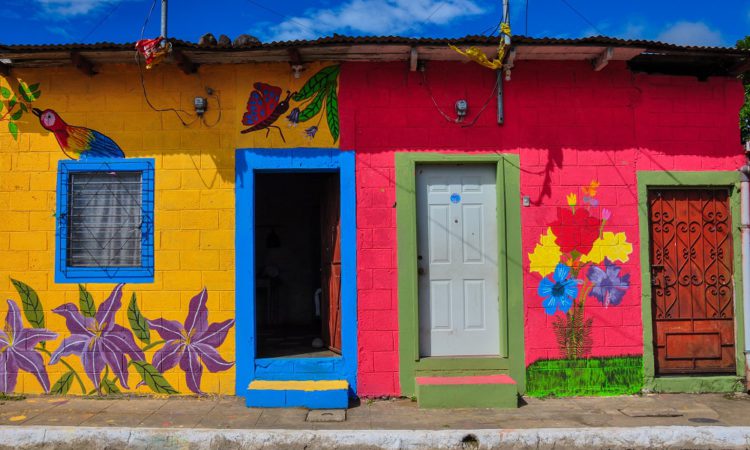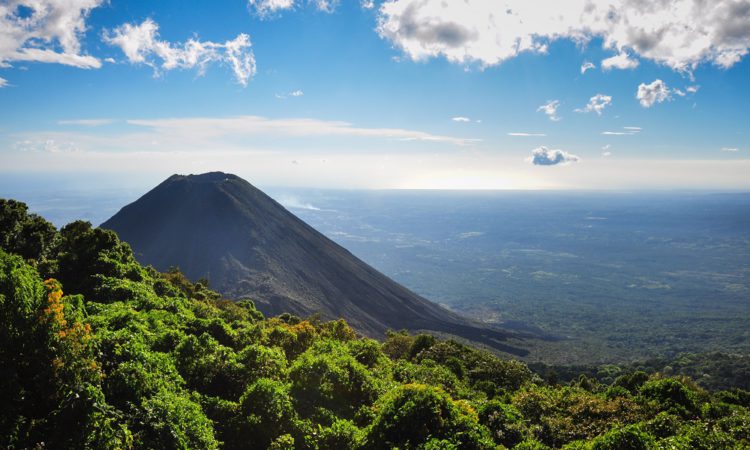 El Salvador is as one of the emerging destinations of Latin America, due to its beautiful natural landscapes, pristine beaches, ample surfing opportunities, friendly locals and great climate. Although it is geographically the smallest of Central American countries, it is like a microcosm of all of them. After a period of turbulent upheaval in the 70s and 80s, El Salvador is leaving behind its violent past and embracing a stable political situation, expanding economy and growing popularity with travellers.
The capital, San Salvador, is a vibrant hub of culture and colour, boasting an eclectic, liberal arts scene and some of the best nightlife in Central America. Locals are open and endearing in conversation and there's an energetic – almost frenetic – liveliness to the city, epitomised by its boisterous central marketplace. The city has a dramatic volcano-ringed backdrop, providing unforgettable photo opportunities.
Outside of the capital, El Salvador is home to some truly breath-taking scenery. With no fewer than 25 volcanoes and 14 lakes, there are a countless opportunities for intrepid explorers to go rambling in the Salvadorian hinterlands. To the west lies the densely forested Parque Nacional El Imposible, a treasure trove for wildlife lovers, not far from the Guatemalan border. Not only is the park home to black-crested eagles and the occasional puma, it also offers spectacular views of the glimmering Pacific Ocean on one side and mist-encircled mountain peaks on the other.
Try volcano spotting in Parque Nacional Los Volcanes, home to three of El Salvador's most stunning peaks: Cerro Verde, the bare cinder cone of Izalco and Santa Ana. The former is approximately 1.5 million years old, while the latter erupted in spectacularly in 2005. From the park are beautiful views of Lake Coatepeque, where you can take a plunge in nearby hot springs.
For the active traveller, hiking or cycling enthusiasts will be enchanted by the Ruta de las Flores, a 36km meander through a handful of colonial towns boasting brilliantly coloured facades, artisanal handicrafts and some of the region's best coffee.
In the north, the charming colonial Suchitoto will transport you back through the ages. As well as offering a quaint insight into a bygone era in the town itself, it also acts as the perfect hub for daytrips exploring the many caves, waterfalls and craggy crests nearby. Up near the Honduran border, laid-back La Palma is the artisanal capital of El Salvador, offering visitors the widest selection of knick-knacks and handicrafts to take back with them.
For those wishing to veer off the beaten track, the east of the country offers some great Mayan ruins (mostly unexcavated) and a look at the 'real' El Salvador through some of its less touristy cities and towns. El Campamento Guerrillero Simulado is a particular highlight – a simulated guerrilla camp, fashioned in the middle of a cloistered forest area, allows the inquisitive traveller an idea of how things used to be in the country during the civil war.
| | |
| --- | --- |
| Capital: | San Salvador |
| Size: | 21,040 km² |
| Population: | 6.34m |
| Currency: | US dollar |
| Language: | Spanish |
| Visas: | Not required for UK nationals for up to 90 days. |
---

Food
El Salvador's cuisine is a mix of Mayan, indigenous Lenca, native American and Spanish. Try pupusas, tortillas made of corn or ricemeal, stuffed with por, refried beans, cheese and more. Deep fried cassava is always excellent as is the panes rellenos, a stuffed bread.
---

Drink
The coffee in El Salvador is world famous, and rightly so. For something refreshing try a kolachampan, a sugar-cane soft drink, or natural fruit refrescos.
---

Festivals
There are many artisan fairs, for example at San Sebastián and San Vicente. The most important festival in El Salvador is Semana Santa held between late March and Easter where colourful street parades invade the streets.

The first week of August is devoted to celebrating San Salvador (the country's patron saint), while September 15th is the nation's Independence Day when they finally broke free from the yoke of Spanish rule.
---

When to go
The temperature is a comfortable 28°C for most of the year. The rainy season runs from May to October, with the rest of the year being generally dry, if a little sticky and humid on the coast.

It may seem sensible to visit from November to April, but doing so you will miss one of the national festivals - see above.
---
error:
Alert:
This content is copyright protected