Skip to main content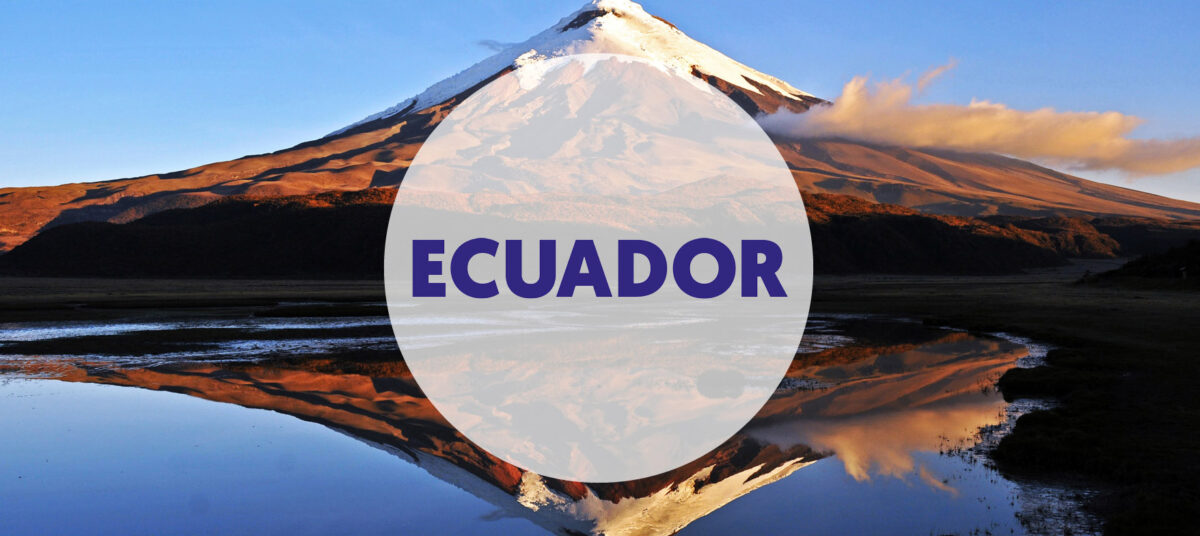 This information was published on 3rd August 2020
Our borders are now open, however, please bear in mind that the national institution that decides about sanitary terms and emergencies is the COE (Emergency Operations Committee).
COE authorized and increased air frequencies up to 50%.
According to the COE's resolution, the percentage "shall not exceed 50% of the frequency authorized to airlines in their operating permit; the Ministry of Transport and Public Work is responsible to notify airlines the approved percentage".
For the resumption of commercial passenger operations, effective June 1st, the National COE authorized airlines' to operate with up to 30% frequency, much less compared to the operated frequency previous to COVID-19 emergency. With the new resolution, airlines will be able to increase the percentage up to 50%, starting August 1st.
Plans to reopen to international tourism
GALAPAGOS REOPENS
"Starting July 13th, 2020 all 91 marines and 85 terrestrial visiting sites of the Galapagos National Park and Marine Reserve will reopen," announced the Environment and Water Ministry of Ecuador. All visitors must comply with protocols, safety and sanitary measures (such as the use of face-masks, antibacterial gel or alcohol). In inhabited places, visitors can remain a maximum of three hours. The economic recovery of the Islands depend on tourism; the disposition of these measures will support the expected recovery.
OBLIGATORY PREVENTIVE ISOLATION (APO)
By resolution of the National COE on May 27th, 2020, it was established that every person entering the country must complete quarantine (APO) of 13 nights, 14 days.
The protocol for entering Ecuador establishes that visitors must complete quarantine in a tourist accommodation establishment (hotel/hostel/resort, etc.) for 14 days. If visitors have relatives or friends in Ecuador, tourists could do quarantine at their homes, however, they need to carry and invitation letter and stay in quarantine for 14 days. Plus have a current PCR test in hand.
CLICK HERE for the document in Spanish.
People who enter Ecuador with negative PCR tests will be able to make quarantine at homes, but this is not a requirement to enter the country, it only facilitates quarantine outside an accommodation establishment.
Also, it was established by the National COE resolution that people who travel to Quito or Guayaquil by air must carry with them a PCR test 72 hours before their trip.
People who are looking into doing tourism in the Galapagos Islands must carry a PCR test before entering the islands. If they have a PCR test (negative) the quarantine will not be required.
CLICK HERE for the document in Spanish.
Passengers from the UK can consider the following airport connections for arrival to Ecuador:
AIRLINE/ROUTE

DATE

CITY

WEEKLY FREQUENCY

AIRPLANE

American Airlines -Miami

4 June

Quito

5

B738 -A319

Guayaquil

5

United Airlines – Houston

4 June

Quito

3

B737

KLM – Amsterdam

8 June

Quito

3

B772

JetBlue – Fort Lauderdale

13 July

Quito

6

A320/321

JetBlue – New York

15 July

Guayaquil

3

A321

Spirit Airlines – Fort Lauderdale

10 June

Guayaquil

2

A319

Eastern Airlines – Miami

14 July

Guayaquil

2

B767

Eastern Airlines – New York

14 June

Guayaquil

2

B767

Iberia – Madrid

2 July

Quito

3

A340

Air Europa- Madrid

16 July

Quito-Guayaquil

1

A330

Plus Ultra – Madrid

10 July

Quito-Guayaquil

1

A340

Avianca – Bogotá

1 September

Quito

7

A320

Guayaquil

7

Copa – Panamá

7 August

Quito

2

B767/8

Guayaquil

2

Aeroméxico – México

1 August

Quito

3

B767/8
Plans for reopening other entry points,
On June 23rd, Colombia and Ecuador issued an agreement to facilitate circulation of vehicles across the common border which was suspended by the coronavirus pandemic; in addition to allowing the return of people who were stranded in both countries. This agreement support and aids fellow citizens who left via motorcycles or private vehicles and stayed in Chile, Argentina, Peru and in many cases Ecuador. Transit will only be possible through the Rumichaca Bridge that connects Colombia with Ecuador, allowing pedestrians under force majeure circumstances or fortuitous cases; nevertheless, people must present a travel document and proof that they are travelling back to their country of residence.
Additionally, starting July 1st, the National COE approved the reopening of interprovincial and touristic transportation with 50 % of their capacity, using biosecurity equipment such as facial mask and antibacterial gel to prevent the spread of the virus. Moreover, the Ministry of Tourism, the Ministry of Transport, the Metropolitan Transit Agency (ANT, AME), Ministry of Transit Commission of Ecuador, Ministry of Public Health, National Police, Ministry of Production, and the COE worked on the preparation of the Official Protocols document for Reactivation and Operation of the Tourist Land Transport Service.
As for Ecuadorian ports, operations are open only for product marketing, imports, exports; all activities under appropriate security protocols, to keep the country's economy active, issued by the Ministry of Transport, Undersecretary of Ports, waterways and maritime transport, and the National COE. Cruise operation and arrival continues closed in the Ecuadorian Ports (Ports of Manta, Guayaquil, Esmeraldas and Puerto Bolívar) according to Executive Decree No. 1017 issued by the President of the Republic of Ecuador, Lenin Moreno, stipulated that "from Sunday, March 15th, all Ecuadorian ports will close operation, informing passengers that arriving in cruise ships is suspended and prohibited."
What Covid 19-related safety measures can travellers expect?
According to Ecuadorian authorities, every tourist must:
Comply with social distancing, at least two meters (2 yards approx.)
Use of face masks/masks
Hygiene measures (constant hand washing and disinfection, covering the nose and mouth when yawning or sneezing with the inside of the elbow flexed)
Extreme precautions for people over 60 years and for vulnerable groups
Public events are prohibited, as well as crowds.
People must comply biosecurity measures in every space. Likewise, they require compliance of biosafety protocols in places they visit which may have specific measurements required at shops or tourist sites.
The National COE established general measures according to its methodology were each Ecuadorian territory is assigned with a specific colour (red, yellow or green) refelcting their own situation in terms of key health indicators. Most of the regions (cantons) in Ecuador are currently in yellow, which allow tourists to have the following services:
Food and beverage (restaurants and coffee shops)
Malls
Banks
Pharmacies
Supermarkets
National Parks
Museums, Archaeological sites
Zoos
Others
Other Covid 19-related safety measures
Every tourist who visits Ecuador must bear in mind the establishment's commercial capacity that goes along with the assigned colour by the National COE in each territory. Presently, 50% in yellow and 70% in green (except Quito which is 30% in yellow).
Accommodation establishments such as hotels, hostels, haciendas, etc. have limited capacity which is less than the usual capacity allowed.
In the same way, boats should be limited to only a maximum occupancy of 50%.
In public transport, the capacity is up to 50%.
Transportation in some territories is allowed as long as they are in yellow or green colour.
To check the colour of each Ecuadorian territory, please CLICK HERE
Every visitor entering Ecuador must take into account the colour assigned in each territory since there are movement restrictions (curfew).
In red: from 6:00 p.m. to 5:00 a.m.
In yellow: from 23:00 to 05:00 (except Quito from 21:00 to 05:00)
In green: there is no curfew.
It is important to note that every tourist needs to be kept informed, on a daily basis, by visiting the official channels provided by the Ecuadorian Government:
National Risk and Emergency Service (SNGRE):
https://www.gestionderiesgos.gob.ec/
National COE
https://www.gestionderiesgos.gob.ec/coe-nacional/
Moreover, it is very important to mention that the measures may change from day to day, depending on the key biosecurity factors analyzed by the National COE hence we recommend reviewing official information related to the colour of each territory, all biosecurity protocols and the current COE resolutions.
Ecuador Destination Update - 18th August 2020
Please contact our PROECUADOR UK Office:
Juan Carlos Yépez Franco, Trade Commissioner of Ecuador / Commercial Counsellor
+44 (0) 2030788045
Skype: juanky.yepez
www.proecuador.gob.ec
Twitter: @proecuador_ @proecuadorint / Facebook: PRO ECUADOR / Instagram: proecuador – proecuadorint