Skip to main content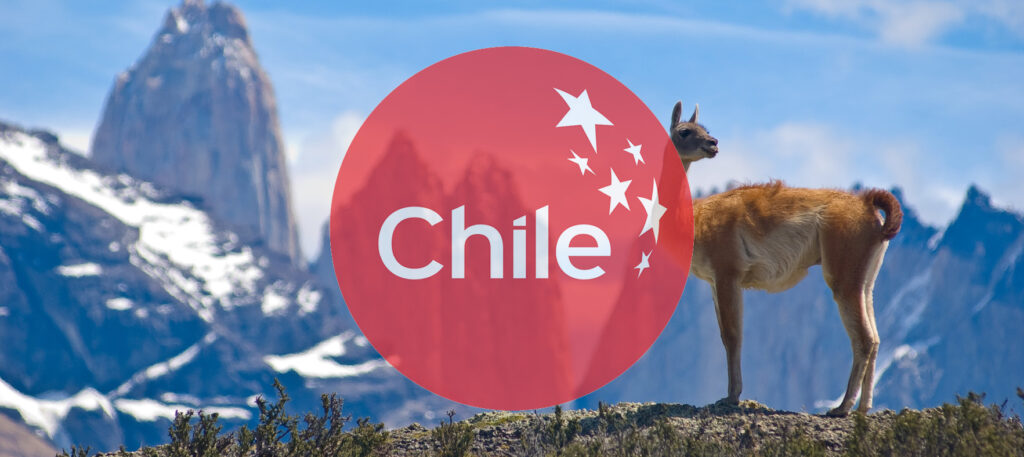 The information was updated on 07th July 2021
Until July 14th, only Chileans, permanent residents, and people arriving from countries without community transmission, as defined by the WHO, will be allowed to enter the country.
At the time of entry, protocols included in the requirements box will continue to apply.
Minors traveling alone may quarantine at home and the 5-day quarantine in a transit hotel is not mandatory for them.
New exit protocols
Leaving the country is not allowed, except special or essential cases, such as carrying out critical activities for the country, humanitarian issues, essential trips for health reasons, or that do not include returning to Chile. Permit to leave Chile may be requested at www.comisariavirtual.cl
Plans to reopen to international tourism
Requirements for non-resident foreigners entering Chile
Proof of a negative PCR test taken 72 hours before boarding. On flights with layovers, the last boarding point is considered.
Complete the "Traveler's Sworn Statement" electronic form up to 48 hours before boarding, in which you must provide your contact information, health and location history. This form will include a QR code as a means of verification. It can be completed at www.c19.cl
You will have to stay 5 days under quarantine in a transit hotel, where a new PCR test will be performed. If test is negative, you will be able to continue your 10-day quarantine period at your final destination and if test is positive, you will be transferred to a health residence. During the first 14 days after entering the country a follow-up form will be required which will be sent to your e-mail on a daily basis. Timely completion is mandatory.
Direct UK-Chile flights have been suspended until further notice.
Plans for reopening other entry points
Travel to Chile Plan – https://chile.travel/en/planviajarachile
All the necessary information for the travellers is available on the landing of chile.travel "Plan Viajar a Chile". There the international tourists will be able to find all the requirements and travel recommendations, so that their experience in Chile is safe.
Ports closed until further news.
What Covid 19-related safety measures can travellers expect?
What other Covid 19-related safety measures would you like to highlight to the trade?
Always keep in mind the basic and mandatory prevention measures in the context of a pandemic.
Use of face mask
The use of a face mask is mandatory in urban or populated areas, public roads, paid public or private transportation, elevators, enclosed areas, and common areas. This regulation is enforced throughout the domestic territory.
Physical distancing
People must keep a 1-meter minimum distance from each other.
Hygiene, cleaning, and disinfecting
Regularly wash your hands with soap and water for at least 20 seconds. All establishments should have hand sanitizer gel and hygiene, cleaning, and disinfecting protocols available.
Public information
Observe signage instructions stating capacity and health regulations posted in enclosed areas inside each establishment.
Is there anything else you would like to highlight to UK agents about travel to your destination in 2020?
Please contact ProChile:
Ignacio Fernandez Ruiz, Director of ProChile in London, UK
Trade & Investment Office – Embassy of Chile
6th floor, 37-41 Old Queen Street
+44 (0) 2072332526