Skip to main content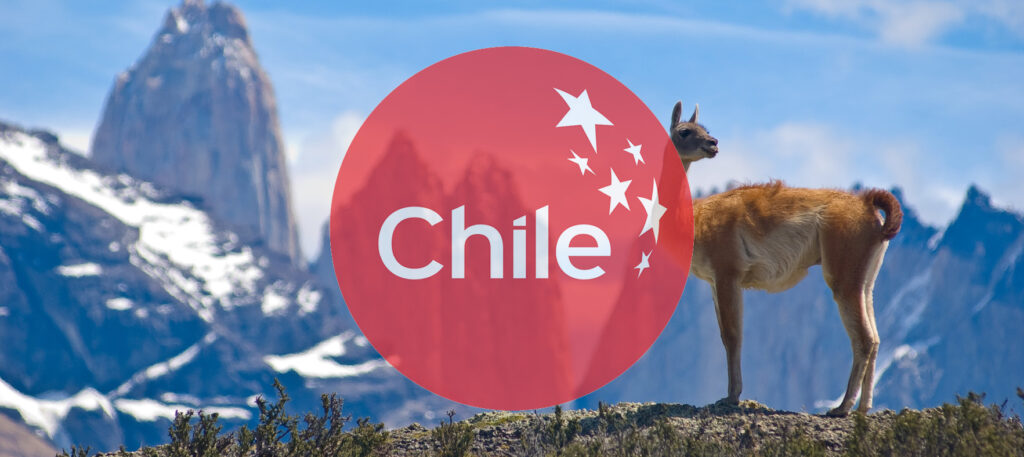 The information was published on 2nd September 2020
Chile is in stage 4 of the coronavirus, in which viral circulation and community dispersal of the virus occurs. That is why the Government of Chile has decided to close all land and sea borders and areas of our country for the transit of foreign persons, as of Wednesday, March 18, 2020, a decision that has not changed today. We will be giving weekly updates on this topic.
In a first phase, internal trips will turn the tourism sector into an engine for the economic and social reactivation of our territories.
Step by Step Plan
International borders: Closed | www.gob.cl/pasoapaso/
Curfew – All the national territory, between 11 p.m. and 5 a.m.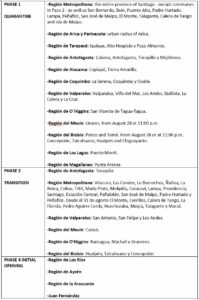 Plans to reopen to international tourism
At the national level, protocols for tourist accommodation and restaurants have been implemented, as well as protocols for the gradual reopening of protected wild areas.
The last one is extremely relevant, considering that a fifth of our country, that is, 20% of the national territory is part of a protected natural area.
In this scenario, the experiences most in demand would be associated with nature tourism, adventure, special interests and rural tourism, mainly. That's why it's very important to have them with a long term strategy.
In addition, good practice guides have been made official for wine tourism, for MICE tourism, for camping, for travel agencies and tour operators, for tourist guides, for rural tourism and for ski centers. These good practice guides are extremely important to us, since Chile is recognized as the best adventure tourism destination and we must ensure its performance as a destination in terms of adventure tourism.
These guides of good practices have been worked at all times together with ATTA (Adventure Travel Trade Association). Chile has taken the lead in terms of good practice guides for adventure tourism and sports tourism.
We are working to generate and carry out common projects that will allow us, in the near future, to boost tourism in all our countries, recovering the confidence of visitors and promoting tourism as a pillar for the recovery of the economy.
The current situation in our international promotional work is reduced to generating opportunities to continue dreaming of Chile, avoiding making a clear call to travel to the destination, since we are not yet fully prepared to open international borders.
To the extent that our step-by-step plan produces reliable and constant indicators over time, we will move forward. In this phase, tourism will return from South America to Chile and the airline industry will be reactivated with greater force. We will work hand in hand with airlines and OTA's to achieve the greatest effectiveness.
Borders Closed.
The only airline that has a direct flight between Santiago and London is British Airways, which isn't flying to Chile during this period – until good news.
Biritsh Airways hasn't officialized anything about their flights between London and Santiago
Plans for reopening other entry points
Ports closed until September 30th, all borders closed until further news.
What Covid 19-related safety measures can travellers expect?
Masks are always required when moving through Chile, even if the zone is without cases.
Safety measures will be communicated when ready. Until now, borders closed.
What other Covid 19-related safety measures would you like to highlight to the trade?
Is there anything else you would like to highlight to UK agents about travel to your destination in 2020?
News for the trade cand be found HERE.
Until now, the best agents interested in Chile can do is to follow our I Dream Of Chile Sessions. Please e-mail fmuller@sernatur.cl if interested in joining next Sessions.
The current campaign is called I Dream Of Chile and it seeks to keep future travelers inspired, to continue dreaming about the destination, so that once the trips to LATAM are reactivated, they can travel and meet us.
Within the communicational line that exists of this campaign at the digital level, training is also being carried out to the international industry, with a strong focus on the UK. They are our I Dream Of Chile Sessions from the hand of the national industry with a focus on the British market.
The objective of this round of webinars is to begin to prepare in this stage prior to the projected reopening of international tourism and to support the Chilean industry by strengthening the marketing chain with agencies, deepening their knowledge of national destinations and their attractions, as well as, promoting the various experiences that can be lived in our territory.
The next sessions of these meetings will address different products and destinations associated with adventure, nature, gastronomy, wine tourism, astrotourism, heritage and culture, all related and together with measures implemented. For the British market, we plan to return with training sessions in the month of October, having as experience the initial sessions developed during the end of July.
Please contact ProChile:
Ignacio Fernandez Ruiz, Director of ProChile in London, UK
Trade & Investment Office – Embassy of Chile
6th floor, 37-41 Old Queen Street
+44 (0) 2072332526
Chile Destination Update - 18th August 2020