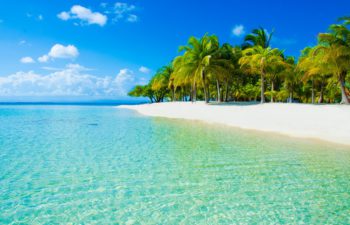 From the Atlantic and Pacific Oceans to the Caribbean Sea, Latin America has a wonderful range of beaches just waiting to be paddled, surfed, swam and sunbathed upon. Here's a flavour of sandy options spanning all three oceans.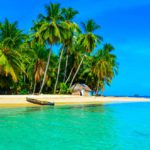 PANAMA
Straight out of the pages of a travel brochure, the San Blas Islands are a Caribbean paradise with pristine beaches lined with palm trees. Most often explored by boat, you can snorkel around a sunken ship off the shore of Isla Perro (Dog Island); stop off to photograph the picture-perfect Isla Coca with its single palm tree; and swim in La Piscina, a shallow pool inhabited by hundreds of starfish. Over 370 islands make up the San Blas archipelago, about 50 of which are populated by the indigenous Kuna Yala tribe.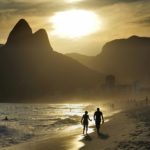 BRAZIL
From the buzzing beaches of Rio de Janeiro to Bahia's white sands that stretch uninterrupted for miles on end, Brazil knows a thing or two about beaches. It's easy to beach-hop too – start in Rio, then head 100 miles west to Ilha Grande, where the lush vegetation leads down to crystal waters.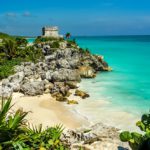 MEXICO
Playa del Carmen, Cancun, Cozumel, Tulum, Acapulco… the list goes on. If there's one thing Mexico does well, it's beaches. Let's be honest, there are a lot of things Mexico does well – ancient ruins, delicious food, and quite spectacular hats. But back to beaches, and if following the "gringos" on Spring Break to Cancun doesn't appeal, then head to Tulum and wander around the incredible Mayan temples before kicking back for the afternoon on the beach. Or, if you want to escape the crowds completely, then take your goggles and go snorkelling or diving around the reefs at Isla Cozumel.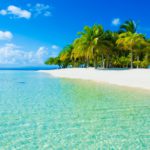 BELIZE
Stunning stretches of palm fringed, powder white sand and turquoise sea, reggae beats in the background and a cocktail in hand, coupled with the relaxed, Creole culture of Belize's coastline make it the ultimate beach destination. If you can drag yourself away, Belize also offers world class snorkelling and scuba diving and is home to the world's second biggest barrier reef, The Blue Hole.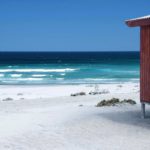 CHILE
Swimming in the Pacific Ocean (especially as far south as Chile) isn't for the faint-hearted, yet many a Chilean wades into the chilly waters come summer time (high season is January and February). Some of the best beach towns within range of Santiago are as follows: Pichilemu for surfers, Valparaiso for enjoying ocean views from a city cafe, and Zapallar for fresh seafood and a pretty cove to rival St Tropez. Further north near Copiapo, Bahia Inglesa is famous for its clear waters, whilst the long beaches of La Serena are lined with sun worshippers in summer.