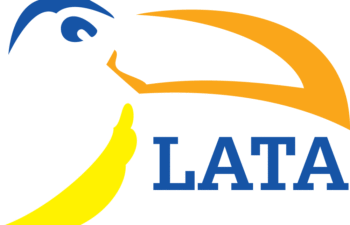 20.09.17
LATA update on the 19.09.17 Mexico earthquake
A strong earthquake of a 7.1 magnitude hit Mexico on Tuesday 19 September, Colin Stewart, Chairman of the Latin American Travel Association (LATA), said:
"Our hearts go out to the victims of the earthquake. We are in constant contact with our LATA members who have passengers in Mexico and are closely monitoring the situation and working closely with their local ground handlers to ensure the welfare of all visitors.
It is worth recognising that the top travel destinations in Mexico including Cancun, Yucatan, Riviera Maya, Riviera Nayarit, Los Cabos, are completely unaffected by the earthquake and business continues as usual."
LATA understands that Mexico City airport was closed temporarily, due to damage in one of the terminals, but has now reopened. The UK Foreign and Commonwealth Office is advising travellers to contact your airline in the first instance if you are due to fly out to Mexico City– airlines such as Aeromexico, for example are allowing free route and date changes. Other airports in Mexico are unaffected; remain open and business continues as usual.
The British Embassy in Mexico City reports that it is currently closed and phone lines are intermittent due to structural damage and has advised any British nationals to call +44 (0)20 7008 1500 if they require assistance.
The US Geological Survey has reported that the epicentre was in Puebla state, about 120km (75 miles) from Mexico City, but the earthquake also had impacts in Morelos state, Puebla state, Mexico City, Mexico state, Guerrero and Oaxaca. While Mexico City is a world-class city where travellers frequently enjoy a short break before exploring key sites elsewhere in the country, none of the affected areas are major tourist destinations.
-Ends-
Editorial notes:
The Latin American Travel Industry (LATA) is represented by Lotus. For more information a/o images, please contact Kate McWilliams or Lucy Keenan (latapr@wearelotus.co.uk / 0207 953 7470). For more information on LATA, please visit www.lata.travel