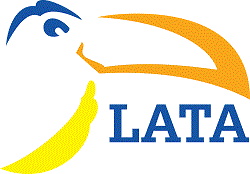 Now that 2018 has drawn to a close, the Latin American Travel Association (LATA) looks ahead to what 2019 has in store. LATA members have revealed promising signs for travel growth throughout the year, particularly in Argentina, Brazil, Chile and Peru.
Throughout 2019, LATA members expect visitors to explore more off-the-beaten-track locations. For instance, following the passing of a new legislation, the Iberá National Park has been created in Argentina adding 395,000 acres to the neighbouring 1.3 million acres of the Iberá Provincial Park. Located in the second largest wetland worldwide, the new protected space hopes to drive ecotourism to the area and it is expected that in 10 years, Iberá Park will receive over 100,000 visitors annually. Jericoacoara on the north coast of Brazil is also expected to see a spike in visitors thanks to the increase in domestic flight routes operating out of the recently opened Comandante Ariston Pessoa airport. Del Bianco Travel Experience feels the relative isolation, year-round warm climate and constant sea breeze will make Jeri a must-visit escape destination for travellers.
The hard-to-reach destinations are becoming all the more accessible with thanks to LATA members. One Ocean Expeditions has recently announced the chartering of a pioneering new international flight route from Santiago, Chile, to Stanley, capital of the Falkland Islands, for an easy access route to Antarctica. The new route hopes to provide a saving in the costs and transit times that are usually incurred from passing through various international airports on the way to the polar region. Air Europa recently announced the launch of a Madrid – Puerto Iguazu route commencing June 2019. The route will be operated twice a week and becomes the first international service to grant easy access to the spectacular Iguazu Falls, the world's largest waterfall system.
Air Europa has also announced a new route to Panama's Tocumen International Airport from Madrid Barajas, beginning 3 June 2019. Meanwhile, following the success of the recently introduced London Gatwick – Buenos Aires route, which has now increased to a daily route from a four flights weekly service, Norwegian Airlines will launch a new Gatwick – Rio de Janeiro-Galeao International Airport route. Flights will run on Monday, Wednesdays, Fridays and Sundays from 31 March 2019 and will be operated by a Boeing 787-9 Dreamliner aircraft.
Jacada Travel has registered a 41% spike in booking rates for Chile over the course of 2018 which show no signs of slowing down in 2019. The 250th anniversary of the birth of Alexander Von Humboldt, 18th century explorer famed for placing Chile (and much of South America on the map), has seen the Tomkins Conservation Foundation create a new protected 1,740 mile long hiking trail through his old haunts in Patagonia, connecting 17 national parks. Pura Aventura has launched a new self-drive 'Ruta Uncovered' itinerary covering the best of this exciting development including a stop in the Torres del Paine, which will celebrate its 60th anniversary as a national park.
New LATA member, Guyana, is another destination to watch in 2019. Included in National Geographic Traveller's Cool List 2019, as well as The Sunday Times' 'Best holiday destinations for 2019', Guyana offers an almost untouched wilderness waiting to be explored. New flight infrastructure to the country, including a new direct route from Miami to Georgetown with American Airlines as well as new lodges such as Waikin Ranch in the Rapununi District are set to put the destination on the map for the adventure traveller.
Landmark occasions across Latin America are set to boost visitor statistics for a number of LATA members during 2019. For example, both Panama and Havana will be celebrating the 500th anniversary since their founding, sparking wide-spread celebrations and activities in two of Latin America's already liveliest cities. Argentina and Chile are both lucky enough to be located on a narrow band from which the total solar eclipse on 2 July will be visible. LATA members report that specialised itineraries to see the rare phenomenon are selling fast. Finally, Avianca is pleased to solidify its status as 'the Americas' oldest airline' and the oldest in the world with uninterrupted operations. The airline will celebrate its first century with various activities and campaigns until 5 December 2019, further boosting travel to the entirety of the Latin American continent thanks to its expansive network.
Images available here.
-Ends-
For more information, please visit www.lata.travel
Editorial notes:
The Latin American Travel Industry (LATA) is represented by LOTUS. For more information a/o images, please contact Kate McWilliams, Lucy Keenan or George Leonard (latapr@wearelotus.co.uk / 0207 953 7470). For more information on LATA, please visit www.lata.travel.