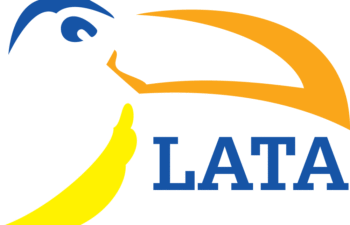 Destination News
Costa Rica records a rise in UK visitor numbers
Costa Rica has recorded an increase in visitors from the UK up by 7.8% in the first nine months of 2017 compared to the same period in 2016. From January to September 2017, a total of 57,906 Britons travelled to Costa Rica, compared to the 53,700 from the same period last year. www.visitcostarica.com
Mexico City named World Design Capital 2018
Mexico City has become the first Latin American city to be named the World Design Capital for 2018 at the 29th edition of the International Council of Societies of Industrial Design general meeting which took place in Gwangju, South Korea. The city was awarded for its commitment with design as an effective economic, social and cultural development tool.
New Archaeological site to open in Mexico
A new archaeological site called the Ichkabal Mayan – dating back to 300 BC – is set to open in 2018 in the southern region of Quintana Roo. The site is spread over more than 30 square kilometres and is believed to have been one of the most important political centres in the region during the Preclassic Mayan era. Located 82 kilometres from Chetumal in the municipality of Bacalar – the site is expected to increase visitor numbers to the region. www.visitmexico.com
Nicaragua set to host the XI edition of the Central American Games
From 3-12 December, Managua in Nicaragua will host the Central American Games – a sporting competition made up of the seven countries of Central America including Costa Rica, El Salvador, Guatemala, Nicaragua, Panama, Belize and Honduras, which takes place every four years. The event features a wide range of sports including athletics, basketball, surfing, hockey and rowing. www.INTUR.gob
New 'Route of Parks' in Chile will connect 17 National Parks
The Carretera Austral – a Chilean route which traverses 1,000 kilometres through Patagonia from Puerto Montt to Villa O'Higgins – is being re-branded as the 'Ruta de los Parques' with the aim of developing adventure tourism in the region. The new route will be 1,500 miles long and will connect 17 national parks in Chile including Corcovado National Park, Patagonia National Park and the Yendegaia National Park. www.chile.travel
'Ecotourism Corridor' introduced in Argentina
The Litoral region in Argentina has recently launched a new tourist route called the 'Ecotourism Corridor'. The circuit encompasses four major areas including Iguazu & Mancona, Ibera, Impenetrable and Bañado La Estrella, and features hiking routes, horse riding paths as well as offering visitors the chance to learn about native people and their culture. The aim of the project is to encourage the conservation of endemic species and to promote tourism to these regions, whilst also positioning Argentina as one of Latin America's number one tourist destinations. www.argentina.travel
Nicaragua's 'destination with flavour' initiative adds two new locations
The Nicaraguan Institute of Tourism, INTUR, has added two new destinations – Chontales and Boaco – to the 'destination with flavours' programme which was launched in August 2017. The gastronomy programme brings together restaurants, restaurant owners and gastro companies – carefully selected by INTUR –which are dedicated to creating food which reflects Nicaraguan culture and tradition, and promoting Nicaragua as a leading gastro destination. Once selected, the restaurants and their recipes are shared across INTUR's social media profiles and on its website. www.intur.gob.ni
Tour Operator News
Visit the Ecuadorian Amazon with explorer Benedict Allen
New for 2018, Steppes Travel has launched an exclusive 'Wildlife and Communities' experience travelling to the Ecuadorian Amazon with British explorer Benedict Allen. The adventurer will guide guests on a ten-day holiday into the rainforest on the luxury boat Anakonda, sharing stories of his adventures in three informal lectures. Highlights of the trip include canoeing down the Amazon River in the UNESCO listed Yasuni National Park, and meeting indigenous tribal communities to learn about local culture. The tour departs from Quito on 10 August 2018 and is priced from £4,850 per person excluding international flights. www.steppestravel.com
Select Latin America offers Chile and Argentina 2019 Eclipse trip
Select Latin America has launched a new five-day 'Chile & Argentina 2019 Eclipse' tour which will take place during the next total solar eclipse visible in Chile in July 2019. The holiday includes travelling to La Serena, the Elqui valley, Limari Valley, the Cruz Sure and La Silla observatories, as well as visiting the port city of Coquimbo which boasts some of the clearest skies in Chile. The trip is priced from £3,113 per person excluding flights. www.selectlatinamerica.com
Travel to Mancora, Peru with Llama Travel
Latin America specialist Llama Travel now offers a four-day beach extension to Mancora, which can be combined with any of the tour operator's Peru holidays. Guests will stay at the chic Arennas Mancora hotal located on the outskirts of town and boasting exceptional ocean views, a restaurant spa and pool area. The extension is priced from £549 per person based on two people sharing including international flights and transfers. www.lamatravel.com
Chimu Adventures offers 'Railway journeys of South America'
Chimu Adventures has launched a one-of-a-kind 24-day experience which features some of South America's most iconic railways journeys, from Argentina to Bolivia, Peru to Ecuador. Highlights of this incredible holiday include travelling on the Andean Explorer train from Puno to Cusco in Peru, taking the Tren Crucero for a journey along the Avenue of the Volcanoes in Ecuador, and exploring the eastern part of the Salta-Antofagasta railway on the Train to the Clouds in Argentina. The holiday also includes visiting a number of exciting cities such as Lima, La Paz and Quito. The trip is priced from £6,920 per person including all train travel and accommodation, excluding international flights. www.chimuadventures.com/en-gb/tour/railway-journeys-of-south-america#overview
Great Rail Journeys launches 'Mexico & The Copper Canyon' tour in 2018
Great Rail Journeys has introduced a new 14-day 'Mexico & The Copper Canyon' tour travelling along the famous Copper Canyon Railway MXJ18, which runs through some of Mexico's most rugged terrain, circumnavigating mountains and traversing ravines. Highlights of the trip include visiting some of Mexico's lesser-known attractions such as Cusarare Falls and the Valley of the Monks, as well as including a tour of Mexico City and Merida. The holiday is priced from £3,995 per person including return flights from London to Mexico City, accommodation and all rail travel. Departures are available in March and November 2018. www.greatrail.com/tours/mexico-and-copper-canyon/#MXJ18
Luxury Peru by rail with Belmond
Wexas Travel is offering a 13-day 'rail & stay' journey through Peru travelling on Latin America's first luxury sleeper train – the Belmond Andean Explorer. The tour starts in Lima from where guests will fly to Cusco before boarding the train to the Sacred Valley and Machu Picchu, before visiting remote temple ruins and taking a cruise among Lake Titicaca's famous floating villages. The holidays ends in Arequipa a city hewn from white rock – and with a tour of the peaks and condors of Colca Canyon. The holiday is priced from £6,035 per person based on two people sharing and includes return flights from London, 9-nights' accommodation in five-star hotels and two nights on-board the Belmond Andean Explorer. www.wexas.com
Hotel News
New Itz'ana Resort and Residences to open in Belize in December 2017
A new resort called the Itz'ana Resort and Residences is set to open in the bustling coastal village of Placencia in Belize. The resort is ideally located next to beaches, islands, rivers and the world's second largest barrier reef, affording guests endless opportunities for adventure and exploring. The hotel boasts 66 luxury cottages and villas, 20 hotel ocean-view suites, a rum room, restaurant, and a salt-water pool. www.itzanabelize.com
Ananay Hotel Group to open new boutique hotel in Arequipa in 2018
Luxury hotel group Ananay will be opening its fifth property in Peru in 2018 – a new boutique hotel called Palacio La Merced – built in a stunning historical building in Arequipa. The hotel will have 41 rooms and will also feature one of the most important colonial art collections in the city belonging to one of the owners of the hotel. The hotel will be strategically located near the white city's Plaza Mayor and main tourist attractions and historical sites. www.ananay-hotels.com
Awasi Patagonia welcomes South America's first Puma Foundation
Awasi Patagonia – located in the Torres del Paine National Park in Chile – has expanded its private reserve by eight times, renting a sheep farming estancia and transforming it into South America's first Puma Foundation. The reserve will protect the puma population in and around Torres del Paine National Park. www.awasipatagonia.com
Luxury Hacienda Hotel Vira Vira introduces new heli-biking experience
The Hacienda Hotel Vira Vira – a Relais & Chateaux hotel located in Northern Chilean Patagonia – has recently launched a new heli-biking experience. Guests can take a helicopter ride over the active Villarica Volcano where they will have the possibility of being dropped off to bike down the side of the volcano. The heli rides are priced from £939 for two people. www.hotelviravira.com
Sol y Luna, Peru awarded the Relais & Chateaux "Environment Trophy"
The Sol y Luna hotel located in Peru's Sacred Valley, has been recognised for its work in founding a school for local children, being awarded the "Environment Trophy" at the prestigious Relais & Chateaux Congress. As well as providing luxury accommodation, seasonal gastronomy and excursions, the family-run hotel has an overriding purpose of educating local children. The Sol y Luna Intercultural School has 220 students, including 15 with disabilities; and the hotel itself provides sustainable employment for the local community. www.solyluna.com
Hotel B Lima develops downloadable soundtrack for guests
Luxury Hotel B is one of the first arts-boutique hotels to open in the centre of the Peruvian capital of Lima. The team at the hotel has created a Hotel B soundtrack, available for guests to download. Designed to fit different moments of the day, and to stimulate the five senses. www.hotelb.pe
Airline News
Air Europa introduces new service from London to Recife
Air Europa has announced the launch of a new service from London Gatwick to the Brazilian city of Recife travelling via Madrid due to start on 20 December 2017. The twice-weekly route will operate on Wednesdays and Fridays with the addition of a third weekly flight expected in 2018. Return flights are priced from £651 per person. www.aireuropa.com
LATAM Airlines launches new menu in economy class
LATAM Airlines has introduced a new gastronomic concept for economy cabins on its long-haul flights with durations of seven hours or more. The new in-flight dining experience offers passengers two new breakfast choices as well as a new menu for lunch and dinner. Passengers can choose from three options including a hot dish, vegetarian or a lighter cold option. www.latam.com
Other News
Inca Rail to inaugurate new Machu Picchu train with dome-like panoramic windows
Travellers venturing to Machu Picchu will have more choice of train travel from December 2017 following the inauguration of a new service by Inca Rail, the Machu Picchu Train; Peru's first scenic train with dome-like panoramic windows. The train will boast taller and wider scenic windows stretching up into the dome of each carriage as well as an open-air observation carriage from which passengers can take photos as they pass through the Sacred Valley. Two return tickets in standard economy are priced from £238. www.incarail.com
Rail journey through the Serra Do Mar Mountains along Brazil's south-eastern coast with Serra Verde Express
The Serra Verde Express between Curitiba and Morretes in southern-eastern Brazil offers magnificent views of mountain canyons, tropical green lowland and the Atlantic Ocean. The luxurious 'litorina' train starts from Curitiba before travelling to the Morretes – a picturesque coastal city – where guests will feast on a traditional Brazilian lunch of "barreado", a type of slow cooked meat prepared in a clay pot. Guests will then take a tour of Antonina – a city which was recognised as a National Artistic Heritage Institute (IPHAN) in 2012. The train departs Curitiba daily at 8:15 returning at 19:15. A round trip on the train is priced from £44 per person based on travelling in standard economy. www.serraverdeexpress.com
Peru's Maido, CENTRAL and Astrid y Gaston retain their status in the World's 50 Best Restaurants 2017
In late October 2017 the Latin America's 50 Best Restaurants 2017 list was released, which announced Mitsuharu Tsumura's Nikkei (Japanese-Peruvian) restaurant Maido as the best restaurant in the continent. CENTRAL, located in Lima, came in at number two and Gastón Acurio's restaurant Astrid y Gastón, also situated in Lima, featured in the top 10. In addition, in April at the World's 50 Best Restaurants Awards, CENTRAL's head chef and ambassador of Peru's Country Brand, Virgilio Martinez, won the Chefs' Choice Award. www.promperu.com
Merida, Mexico unveils details of new convention centre
A new convention centre called The Yucatan International Convention Centre is set to open in Merida in March 2018 propelling the city to the top of the list of desirable meetings and convention destinations. The centre has been built on an area of 57,000 square metres and has the capacity of holding up to four events simultaneously. www.visitmexico.com
-Ends-
The Latin American Travel Industry (LATA) is represented by LOTUS. For more information a/o images, please contact Kate McWilliams or Lucy Keenan (latapr@wearelotus.co.uk / 0207 953 7470).
Twitter: @latauk