NEW LATA MEMBERS
---
NEWS FROM LATA FOUNDATION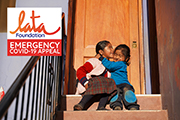 We're delighted to be exhibiting at LATA Expo 2020 and look forward to meeting many of our travel industry supporters.
We know it's been a tough time for the travel industry and we value all the support the industry has continued to give us!
If you'd like to catch up with the LATA Foundation and find out more about how we work or how you can get involved then all you need to do is add us to your wish list and we'll arrange a virtual meeting at LATA Expo 2020 or send an email to info@latafoundation.org.
---
NEWS FROM UK MEMBERS
tranquilico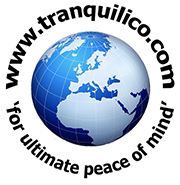 Tour operator and DMC members of LATA now have the opportunity to gain access to tranquilico's google drive health & safety data for all Transport, Marine, Aviation and High Risk Activity providers across Latin America included in their LATA membership fee.
We are sharing all our tour operator data going forward for the mutual benefit of operators, suppliers and the customers. Only one e-mail per member will be provided access – if you can forward this to safety@tranquilico.com stating your name and which company you represent we will grant you access.
---
REGION – WIDE
Maya Trails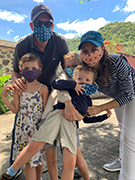 Great news! Guatemala is scheduled to reopen to commercial flights on September 18th while Belize will open on October 1st.
Maya Trails are awaiting entry requirements and protocol details for Guatemala and if there will be restrictions based on residence. Several airlines have announced the resumption of flights starting September 19th.
Belize will have a limited re-opening of international leisure travel with approved "Tourism Gold Standard" hotels only. There are currently no entry restrictions based on nationality however there are stringent requirements for all arrivals.
---
Sapa Pana Travel
Self-drive expeditions Latin America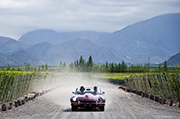 We believe travelling by car is the ultimate way to discover Latin America, that's why we created LatinAmeriCar. We have several unique and adventurous self-drive expeditions planned for 2021 and 2022.
Your clients have the chance to drive in a classic car through the vineyards of Mendoza during the Rally de las Bodegas. They can also discover Central America or drive from the Pacific to the Atlantic in South America.
More information can be found HERE.
---
Pure Central America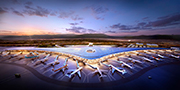 We welcome the travel trade to join Pure Central America on this webinar that will walk us through a comprehensible overview of the new rules and regulations to travel to each country of Central America.
Date: 01/10/2020
Time: 15:00 PM (BST)
Register here for the webinar.
Registration is required and subject to approval.
---
Quimbaya Latin America
New online tariff and booking system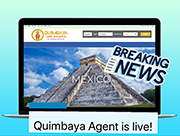 We are proud to present to you our new 24/7 online tariff and booking system called Quimbaya Agent.
As well as being able to consult our Agent rates, you will be able for the first time to check Live seat availability and book Live our Fixed Departures 2021 (SIC) for all our 11 destinations with English tour guide. You will have with one click, one single provider and a wide range of products and services in 11 countries of Latin America.
For more information and obtain your login, book your demo today with laura-ortiz@quimbaya-tours.com.
---
AVIATION NEWS
Iberia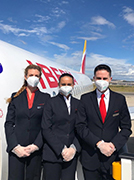 Iberia have confirmed their Latin America network for the rest of 2020. In November and December we will be flying to Mexico City (up to 6 weekly), Buenos Aires (up to 4 weekly), Santiago and Santo Domingo (up to 5 weekly), Havana, Montevideo, Lima, Bogota, Sao Paulo, Rio de Janeiro, San Jose, Quito, Caracas (all up to 3 weekly), Panama, Salvador and Guatemala (up to 2 weekly).
All bookings made by 30th September 2020 benefit from our Book with Confidence policy, allowing 1 free change.
---
ANTARCTICA
Antarctica21
Two New 2021-22 Sub-Antarctic Voyages by Antarctica21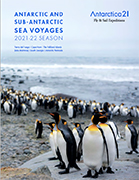 Antarctica21 has released two new 2021-22 departures with wonderful wildlife watching opportunities during springtime:
"Ushuaia, Cape Horn, Falklands" with an early booking promotion offering $1,000 off until January 15, 2021.
"Falklands and South Georgia", a combination of these two sought-after destinations, with an extended visit to South Georgia for an out-of-this-world wildlife experience with albatrosses, extensive colonies of king and macaroni penguins, and large colonies of elephant seals.
To learn more, CLICK HERE.
---
ARGENTINA
Aliwen Incoming DMC Argentina
PURE LIVE Experiences 2020 (Digital Week)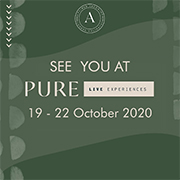 Aliwen Incoming is happy to announce that we will be participating at PURE LIVE EXPERIENCES 2020 (Digital Week) #allinthistogether from the 19th to the 22nd of October 2020.
Gabriela Molina & Carolina Muchnik will be very happy to meet you to talk together about ideas and new products for Argentina 2021. Looking forward to seeing you at Pure Live!
---
Estancia Los Potreros
Longer Stays, Open Spaces and Responsible Travel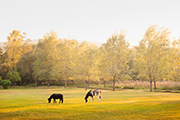 We are now promoting longer stays, open spaces, remoteness, responsible travel and exclusivity. As few as six full paying guests can have the exclusive use of the Estancia. We are taking this pandemic very seriously and all the protocols that we will adhere to have been published on our website.
However, Estancia life, a pillar of Argentine culture and history, will remain what is has always been. Beautiful scenery, cattle, horses, good food and good company will always be hallmarks of a stay at Estancia Los Potreros.
For more information about Estancia Los Potreros, CLICK HERE.
---
Say Hueque
Say Hueque | Argentina Journeys becomes a carbon neutral company since August 2020
Since last August, celebrating the month of the PachaMama, Say Hueque Offsets 100% of its Carbon Emissions.
Let's work together for a more sustainable, responsible and meaningful way of exploring the world.
---
Antarpply Expeditions
Antarpply Expeditions advises that reservations for our 2021-22 program are strong and are recommending that your clients book early to avoid disappointment.
The 2021-22 program can be found on our website at or you can email info@antarpply.com for more information or to secure your space.
---
ALCHEMY DMC Argentina
Solar Eclipse in Patagonia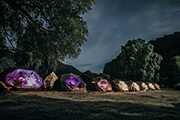 This astronomic phenomenon will only be seen over a range of 100 kms and the epicenter will be at Piedra del Aguila.
The Alchemists have developed bespoke campsites in the area for only a few privileged guests. Exclusive, remote, and utterly unique, we invite your clients to join us on this lifetime experience!
You can watch it HERE.
---
Argentina Travel Partners ATP DMC
Different products in a classic destination
Iguazu is one of the iconic destinations of Argentina. But over and above the imposing spectacle of the Falls, the surrounding Atlantic jungle offers a unique opportunity of discovering exclusive corners outside of the traditional routes.
Designed for nature lovers, avid bird-watchers, photographers and all those who wish to disconnect and give in to the pleasures of simple contemplation, we have designed this range of activities to bring your visitors even closer to the brimming nature and native culture surrounding Iguazu.
Follow this link for more information Iguazu, or contact Matias Gomez at mgomez@atpdmc.com for more information.
---
BRAZIL
Havas Creative Tours
Santo Aleixo Island Experience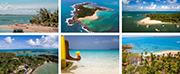 A beautiful paradise, Santo Aleixo has a slightly horse shoe shape. Guests will leave the Pier towards Carneiros Beach, known as one of the most beautiful small villages coastal beach in the Brazilian Coast.
The route can be done by land or by a breathtaking helicopter flight over the beautiful coast of Pernambuco. On the west side there is a sandy beach, warm and transparent waters.
Guests will enjoy a calm and nice boat ride to the Sand Dunes Bank. An exclusive fishermen style kiosk will be set by the dunes to enjoy this paradise, with typical snacks and fruit.
For more information about this product, please CLICK HERE.
---
Walpax Brazil Travel Partners
A paradise inside a paradise – NANNAI Noronha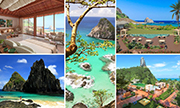 The NANNAI NORONHA Solar dos Ventos brings the NANNAI soul to Noronha, this amazing sanctuary of marine life, listed as a Natural World Heritage Site, by Unesco.
A 10,000 m2 plot, with only 10 accommodations, a few meters from Baia do Sueste, one of the most protected bays on the island, with the view of the islands of Chapéu and Cabeluda.
The southeastern sea, close to the pousada, is transparent and perfect for snorkeling with the turtles and the rich marine fauna. NANNAI is following all regulations and is taking care of all the details to guarantee the guests' safety.
---
CHILE
travelArt Chile
Reopening of national parks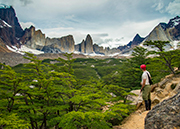 Throughout the country, Chile currently has 41 national parks and 46 nature reserves with beautiful landscapes. Being closed for months due to the pandemic, the parks are now being gradually reopened, beginning with the Alerce Costero National Park in the Los Ríos region.
The reopening will be based on new protocols such as cashless payment of admission fees and a maximum limit of 15 people per group. In September the following parks will reopen: Torres del Paine National Park, Milodón Caves Natural Monument, National Park of Patagonia and the Río Simpson and Coyhaique Nature Reserves.
---
Cascada Expediciones
We invite your clients to discover the famous W Trek, a 5 or 7-day adventure through Torres del Paine National Park.
Our expert guides bring travellers on this epic trail and to views of the Towers' base, French Valley, Grey Glacier and more. Nights are spent in cozy eco-domes, as well as at campsites or refuges along the way.
Learn more about our extraordinary travel program for this 2020-2021 season.
---
COLOMBIA
Metropolitan Touring Colombia
A Colombian Christmas and a blissful new year!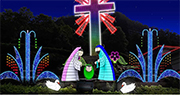 There's a classic saying in Colombia that goes like this: December has arrived with its joy, a month for partying and staying happy.
The Christmas atmosphere in Colombia starts as soon as the Halloween celebrations are over. Commercial shops, families, and all the cities in general start putting up their lights and decoration, day by day you start to see more and more until the transformation concludes and the celebrations begin. Colombia is a very catholic country but we also love a good party, so the combination of both traditions makes this the perfect time to come and enjoy!
---
Colombian Journeys
New product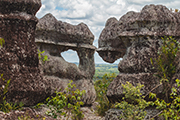 The main attraction of La Macarena is Caño Cristales with its majestic river of seven colors available only between June 15th and November 15th.
But this destination also offers different activities during the dry season (December to March) where your clients can discover an authentic, wild and unexplored region. In the National Park Tinugua they can find two important attractions: The Raudal of Angostura and The City of Stone. They will also be able to do bird watching, a safari in the river, horseback riding, sport fishing and kayaking.
To find out more about the programs in the dry season, please contact us marketing@colombianjourneys.net
---
Colombia57 Tours, Travel & Logistics Ltda
Colombia reopens to international tourism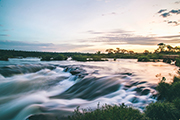 As Colombia reopens to international tourism Colombia57 is ready to provide tailor made itineraries & products which adhere to the national and international biosecurity protocols. With a low population density and vast open spaces of nature Colombia is an ideal destination in a world of social distancing.
Please contact us at info@colombia57.com for our 2021 tariff & product, ranging from multiple accommodations for private hire to multi day no fly itineraries.
---
COSTA RICA
Travel Excellence
Back to Costa Rica
Although the restriction to travel to our country, we are positively waiting for next October 27th to welcome BA again.
We have created special itineraries for the remaining low season and 2021 at incredibly discounted prices, always ensuring the safest experiences, exploring national parks, spotting abundant wildlife or chill out by our beautiful isolated beaches.
Click here to review our latest offers or contact us at mercadeo@te.cr for more information.
---
CUBA
Cuba Private Travel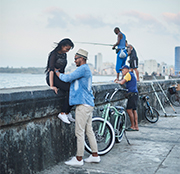 E-biking is a beautiful way to see a LOT of Havana in a short time. The lithium batteries give will give your clients extra power, while they will be using their energy at a predetermined level.
Great for hills and in warm weather. They will get the chance to ride through the city from East to West, while reading the city's and the country's history in its traces on the Havana landscape.
What's essential, it's that they will get to take in with all of their senses the exuberant soul of the Cuban Capital.
---
ECUADOR/GALAPAGOS
Galagents Galapagos Cruises
Galapagos receives tourists again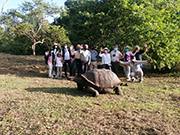 Dear Partners,
After our first cruises in August, we are receiving new requests for the upcoming months and are now operating our M/C Alya and M/C Ecogalaxy with special itineraries.
We believe that these first steps that we have taken are very important not only for the local economy, but also for the tourism industry in general. We want to share with you a short video.
---
Ecoventura – Galapagos
Ecoventura thrilled to welcome guests as Theory returned to the seas in August
"Thank you to the entire team for a magical, wonderful adventure. We are honored to be some of the first visitors to return to Ecuador and the Galapagos" – these were the words of Ecoventura's first guests back on board following a pandemic-enforced hiatus of over four months.
And as naturalist guide Ivan remarked, returning to the seas "represents a light of hope to more than a thousand naturalist guides in the Galapagos who were filled with joy to know we have taken a great first step towards a new beginning".
---
Andean Travel Company
Ecuador is ready to welcome travellers!
With little travel restrictions left in Ecuador, ATC is ready to create unforgettable trips for your clients!
Our Galapagos Cruises have started to sail once more with great feedback, together with our new wellness-oriented packages, off the beaten path sites, flexible policies and proper safety travel measures. Get the most out of our amazing 2021 and 2022 deals as well, to secure top rates now for your clients' future holidays!
For more information, CLICK HERE.
---
Montemar Eco Luxury Villas
New H&S Protocols and new T&C at Montemar plus Shows!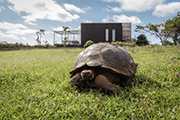 Montemar is fully adhering to the official H&S protocols approved by our government and best practices in the industry. Please find our H&S Protocols here.
Also, we have revised our T&C to make life easier when booking with us. Our revised T&C are here. Next month, we'll be virtually exhibiting at REMOTE, LATA EXPO and PURE – we'd love to talk to you about us!
Contact Rosario or your supplier for more information.
---
EQ TOURING
Updated protocols for entering Ecuador
The Ecuadorian government has been working consistently in improving their bio security protocols for visitors to Ecuador mainland and Galapagos.
We believe that the local authorities have been doing a great job in making the protocols easier and effective at the same time, providing both safety and peace of mind for travelers who want to visit Ecuador and Galapagos.
For more information on our protocols follow this LINK.
---
MEXICO
The Los Cabos Tourism Board
Baja California Sur to host 7th Edition of ATMEX – Adventure Travel Mexico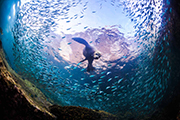 ATMEX (Adventure Travel México) hosted by Loreto, Baja California Sur, will take place virtually from October 25 – 28 2020. The objective of ATMEX is to develop strategic alliances between buyers, suppliers, members of the industry and specialized media.
The virtual event will include Keynote Conferences and ATMEX Talks by Mexican and International experts, an Academic Program recognized by ICTUR, who since 2017 endorse the credential of tourist guides, and our traditional MARKETPLACE with business appointments between buyers, media and suppliers.
For more info please get in touch – rep.uk@visitloscabos.travel. You can register HERE.
---
NICARAGUA
Vapues Travel
Nicaragua News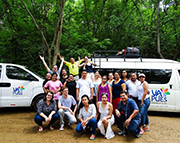 Whilst the world has been on lockdown, at Vapues Travel we've been busy putting the finishing touches on our exciting new product range, just in time for the country to reopen its doors to tourists in the first week of October!
With almost 20 years of experience in Central American tourism, we've become one of the leading Tour Operators and DMCs for Nicaraguan travel, and will soon be bringing our professional, trusted and creative services to new destination.
Keep an eye on our website – www.vapues.com
---
PANAMA
Visit Panama
The Panama Tourism Authority (ATP) announced the unanimous approval of its Master Plan for Sustainable Tourism 2020-2025 by the National Tourism Council, the main public-private body for the management of the tourism sector in Panama. The five-year plan outlines ATP's strategy for the relaunch of the country as a tourism destination, following its post-pandemic reopening on October 12.
To read the press release, CLICK HERE.
---
Panama Journeys
Panama is getting ready for international tourism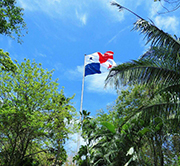 October 12 is the official date for the opening of airports to international aviation, tourism and other economic activities in Panama. After this date, mobility by gender will be eliminated and free circulation 24/7 with mask and social distancing will be allowed.
All types of accommodations, restaurants and tourist attractions will restart operations following the biosafety procedures for each activity. Official protocols for international tourists will be released soon.
---
PERU
Condor Travel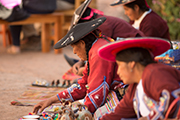 The spirit of South America lives in the traditions of its people. Our #Flexitravel portfolio has enhanced safety and flexibility measures for travelers, but has also focused on delivering experiences that will benefit both visitors and hosting communities.
Travelling is a path to other truths, to caring for foreign environments and a way to impact on local economies, let us be the bridge on this journey for connection. Find out more.
---
LimaTours
Initiative for rural entrepeneurs
Given the situation our sector is going through, we decided to put together an initiative in favour of rural entrepreneurs in the country dedicated to tourism next to great allies!
Together with MINCETUR, Promperú, Proa, UNDP, Strategik, TourCert, Sonqo and Maki and Turismo Lab, we are training 277 entrepreneurs of Community Tourism with the necessary tools to face the current crisis produced by Covid-19 with the help of 150 volunteers.
Among the topics handled are: What is Covid-19? How has it impacted the world? Impacts on Tourism, Effects on micro-business, and more.
---
Amazonas Explorer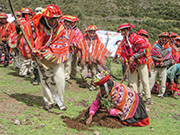 At Amazonas Explorer we have been invested in Regenerative Travel since 2007 when we joined One Percent for the Planet, making a pledge to donate 1% of our turnover (not profit) annually to help combat Climate Change.
Since 2007 we've nearly planted 1 million native trees in the high Andes. In 2017 we took Amazonas and all its tours carbon neutral. In 2020 we took it one step further and made it Carbon Positive, by planting 2 trees, per person, per day for each traveller we have in Peru.
---
Aqua Expeditions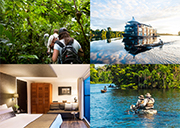 Private Expedition Charters: Once-in-a-lifetime memories for your guests
If your guests are planning to travel in a large group, Aqua Expeditions offers unparalleled, all-inclusive private vessel charter experiences for a once-in-a-lifetime adventure – whether it is a celebration, a family reunion or a getaway with friends.
---
Exclusive Webinars: Learn from our team of experts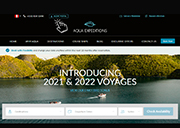 Join us for an upcoming webinar to learn about Aqua Expeditions' private charter travel opportunities from our team of Sales Managers.
Webinars will be conducted for multiple markets between October 5 – 15. To register, access our Agent Portal webinar section and select your preferred date, time and language. Click her to register.