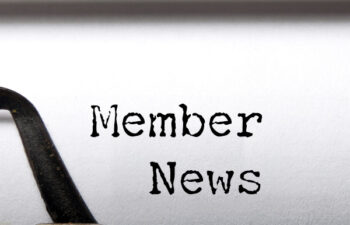 SERVICES AND SUPPORT
WeTravel
Learning resources for travel professionals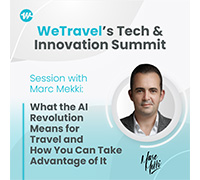 At WeTravel's Tech and Innovation Summit in August, people gathered virtually from all over the world to discuss the latest topics in travel technology. In a session with Inspire Limitless's Marc Mekki's, the critical phenomenon of AI was discussed as it pertains to our industry's businesses and professionals. Don't worry if you missed the Summit; all sessions' recordings, including Marc's, can be found online HERE.
---
Spark Travel
Travel Technology Research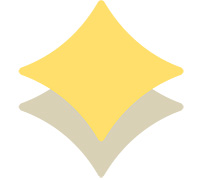 Your Voice Matters – Spark's Call to Industry Leaders for Responsible Travel Insights
We're excited to share that Spark Travel, a software platform for tour operators and DMCs, recently hosted a fascinating webinar in collaboration with The Long Run. The event provided an invaluable opportunity for us to tap into the extensive knowledge and expertise within TLR's membership.
We delved into critical industry needs from how technology can measure the impact data of a supply chain to monitoring destinations for over-tourism and under-tourism. We explored how Spark's modern technology can seamlessly integrate responsible travel principles into daily tasks and operations. The insights generously shared by The Long Run's members will play a pivotal role in further refining Spark's sustainability tools and features.
We are calling LATA members to be part of our journey. Your expertise is invaluable as we continue our market research efforts. Share your thoughts, ideas and aspirations with Spark and help us redefine travel technology for change. Please reach out to jenny@spark.travel to actively participate or to learn more about our client & supplier management platform.
---
REGION-WIDE/MULTI-DESTINATION
Furlong Incoming
Company news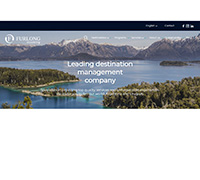 We are delighted to announce with enthusiasm that we have a new website, designed to provide you with a more enriching experience while exploring what we do and what we have to offer in the highlighted destinations of Uruguay and Argentina. At Furlong Incoming, our commitment to excellence in the quality of our services is our pride. On our new platform, you will find detailed information about our exciting destinations, customizable packages, and a wide range of tourist services. We invite you to explore our new website and discover the passion of Argentina and Uruguay.
www.furlongincoming.com
---
Tropic
Agent Zone – Ecuador & Peru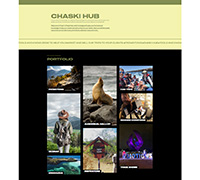 Tropic's agent zone, The Chaski Hub, is a wealth of information that will help aid your marketing and sales. You can find promotions, special Itineraries with excellent rates and sample itineraries for inspiration or that you can use off the shelf with your clients.
You will also find a series of webinars on destination and product knowledge. Our Tropic brochure will let you dive into the details of who we are and what we are about. Our audiovisual gallery offers a range photos and videos of Ecuador and Peru. If you're keen to make sure you understand our booking conditions, you'll find them on The Chaski Hub too.
Finally, you can find our FAMs and trade show schedule. Contact us for access!
---
ARGENTINA
Signature DMC

Signature DMC is celebrating 20 years!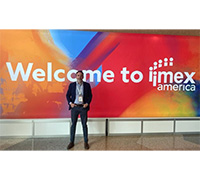 We are delighted to announce a significant milestone in our journey. Signature DMC is celebrating 20 years!
From our humble beginnings two decades ago, Signature DMC has evolved into a leading force in the MICE, high-end and luxury tourism sector, renowned for its commitment to delivering unforgettable experiences, impeccable execution, and unwavering professionalism.
As we look back on our journey, we are filled with gratitude for the opportunities we've had to work with incredible clients, talented partners, and a dynamic team of professionals.
Here's to the next 20 years of excellence in the MICE industry!
---
Inspira Travel & Incentives
Product news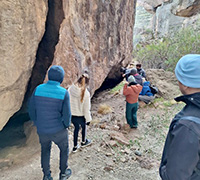 THE INFINITE PATAGONIA Between the Andes Mountains Range there is a 170 km path of the scenic route number 41, which joins the towns of Los Antiguos and Lago Posadas on a trip with unique panoramic views.
HIGHLIGHTS You will walk among petrified tree trunks from 65 million years ago and learn about the "rewilding" project, you will also observe a great variety of native fauna and trek through the Pinturas River Canyon to the incredible Cueva de las Manos. Navigate the largest lake in Patagonia to the Marble Chapels where you will discover the Jurassic environment of the Posadas and Pueyrredon lakes. You will travel part of the mythical Route number 40 and the Austral Road, and you will visit a Star Observatory in a Natural Enviroment.
---
BOLIVIA
Crillon Tours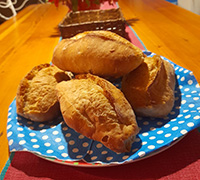 Bolivia is a country with a rich gastronomic tradition, boasting a diverse array of ingredients.
Today, we wish to pay a well-deserved tribute to the 'Bolivian Marraqueta, our iconic bread garnering international recognition, as the esteemed culinary guide, Taste Atlas, has hailed it as one of the world's finest breads. In Bolivia, its significance goes further, having been declared a 'Cultural and Historical Heritage of La Paz' back in 2006. The origins of the Marraqueta can be traced back to the late 19th century when European immigrants arrived in La Paz, many of whom were skilled bakers.
For those visiting Bolivia, a warm and delicious Marraqueta awaits you at our Inca Utama Hotel & Cultural Centre in Huatajata, situated on the shores of Lake Titicaca. Bon appétit, dear friends!"
---
BRAZIL
Passion Brazil

Our expertise in agricultural tours and technical visits is something we'd like to share with you!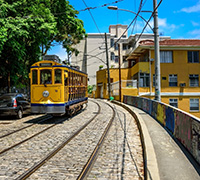 We recently took a group of Canadian farmers on an exciting 13-day trip through Brazil. During three of them we stayed in the countryside of Paraná state, where the visitors had the opportunity to meet local producers, cooperative leaders, and other professionals in the sector. After that, we continued our journey, passing through Rio de Janeiro and Mangaratiba, to relax and have some fun!
We greatly appreciate enriching exchanges and experiences that bring people (and business) together!
---
Brazilian Tourist Board – Embratur
Brazililan Pop-up Exhibit at the Embassy
In order to stimulate consumers' appetite, Embratur will bring the "Galeria Visit Brasil" to London – a pop-up exhibition at the Brazilian Embassy on 4 & 5 November. In parallel, London will see a consumer-focused advertising campaign.
At the WTM 2023, Embratur is reinforcing the commitment to sustainability and diversity by highlighting afro-Brazilian heritage experiences, regional gastronomy with daily cooking shows, coffee tasting and caipirinha masterclasses, and an immersive VR journey to the Amazon. Rio de Janeiro City, Bahia, Salvador, Iguassu, São Paulo State, Sao Sebastiao, Recife, Mato Grosso do Sul, Bonito, Mato Grosso, Rio Grande do Norte and Tocantins will be there.
Meet Embratur's team: trade@embratur.com.br
---
CHILE
Las Torres

Sustainability News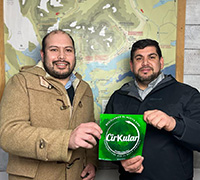 Las Torres Patagonia has initiated a joint strategy with CirKular Austral has been developed to address the responsible and sustainable disposal of oil liquids. With this new initiative, Las Torres Reserve remains the first and only company in Torres del Paine to have this type of program, validated by the International Sustainability & Carbon Certification (ISCC), a globally applicable sustainability certification system covering all sustainable raw materials, including agricultural and forestry biomass, circular and biological materials, and renewable energies.
More information HERE
---
Setours Handcrafted Journeys
New Experience in Chile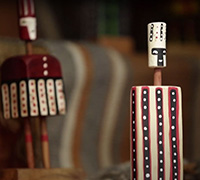 Introducing Our New Experience & Unveiling the Artistry of Puerto Natales.
Our new Wanderful Purpose Experience welcomes you to the enchanting Puerto Natales. Stroll through iconic locations, soak in the Señoret Channel's coastal beauty, and gaze upon the majestic surrounding mountains.
But the heart of this experience lies in meeting our hero Dani, a visionary artisan at La Casa del Autoctonito. She weaves recycled wood into unique treasures, beautifully connecting the past with the present. Explore her world, where artistry and tradition unite. Uncover the magic of Puerto Natales through Dani's captivating creations, where each piece tells a timeless story of Patagonia's heritage. More information HERE.
---
travelArt
Why 18 is not just a number in Chile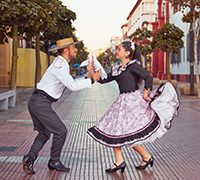 In September, Chile comes alive with preparations for "Dieciocho" or Independence Day on September 18th. The "Fiestas Patrias" celebrations extend a few days before and after this date, offering a unique cultural experience. Chileans proudly display their national flags, and posters announce various events across the country. Dieciocho is more than a tourist attraction; it's a deep dive into Chilean national identity and traditions. Ramadas and fondas are the heart of celebrations, offering folkloric art performances and delicious traditional food.
The highlight is the cueca, Chile's national dance, performed by couples in colorful traditional costumes. Visiting Chile during Dieciocho provides an authentic and enriching cultural experience, allowing you to immerse yourself in the heart of Chilean heritage.
Plan your next visit to Chile: info@travelart.com | www.travelart.com
---
Skorpios Cruises
Satellite Wi-Fi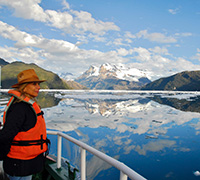 Skorpios Cruises is very pleased to announce the implementation of Satellite Wi-Fi in our vessels. This service, provided by Starlink, will offer unlimited and free access to the Internet on all our routes from this 2023-2024 Season.
This improvement arises from the growing demand for Internet access during our trips, especially considering that we visit remote areas with little connectivity along our routes. The system uses a low orbit satellite network to provide high -speed and low latency connectivity, guaranteeing an enriching experience for our passengers. The Wi-Fi signal will be available only at the common areas of the ships, and on the outdoor deck.
---
Senderos
Tierra Hotels Elevate their Culinary Experience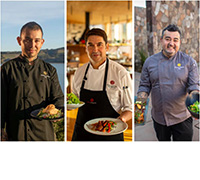 Chefs from the Tierra Atacama, Tierra Chiloé and Tierra Patagonia kitchens met for a week to explore how to bring the menu's at each hotel up to top level standards. Corporate chef Martin Molteni led the Tierra Hotels chefs and sous chefs in a variety of activities, with a focus local flavours and modern techniques, as they shared their knowledge while living together for six days in a house in eastern Santiago. They also met well known, innovative chefs from a variety of restaurants across the city to learn how to elevate their work to provide the best possible dishes for guests. Read more here in their blog HERE.
---
Turavion
Turavion team visits hotel Las Majadas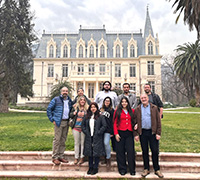 Hotel Las Majadas is a well-known and upscale hotel located in Pirque, a picturesque town in the Maipo Valley and just 50 minutes by car from Santiago de Chile and 40 minutes from the airport.
It is renowned for its beautiful surroundings, offering stunning views of the Andes Mountains and lush vineyards.
Las Majadas offers comfortable accommodations and various interesting activities for the guests such as a tour through the beautiful park with a visit to the impressive Majadas palace, trekking tours where visitors will get to know part of the geological heritage of Cajón del Maipo, and entertaining cooking classes like the barbecue workshop.
For more information: incoming@turavion.com | www.turavion-incoming.com
---
COLOMBIA
Colombian Journeys

Colombia, the country of beauty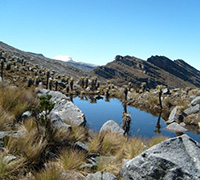 The Government has launched the new country brand: "Colombia, the country of beauty". This strategy seeks to exalt the wonders of this unique destination that not only has 2 oceans, 6 snow-capped mountains, 6 deserts and 42% of the national territory is Amazon rainforest but is also recognized worldwide for hosting 10% of the planet's biodiversity immersed in an environment rich in culture. Colombia is fortunate to have more than 65 indigenous languages, more than 1900 species of birds and 9 UNESCO World Heritage Sites. We are waiting for you in this paradise to climb the Andes, enjoy the Caribbean, adventure in the Amazon and whale watching in the Pacific.
If you want to know more about these destinations, contact us at: marketing@colombianjourneys.net
Official video: https://www.youtube.com/watch?v=F9Zr31eEaR4
---
COSTA RICA
Hacienda AltaGracia
4th Night Free + Included Shared Charter Flights until April 9th, 2024 (excl Festive)
Hacienda AltaGracia is offering every 4th Night Free and included shared charter flights to/from SJO for two guests per bedroom now until April 9th, 2024, excluding Festive period.
Hacienda AltaGracia is a luxury, all inclusive resort destination by Auberge Resorts Collection settled in the rolling hills of the Talamanca Mountaings in the southern valley of Costa Rica where farmlands meet rain forest. Our inclusive rates include all farm to table meals, non alcoholic beverages, personal concierge, VIP esocrt through the SJO airport upon arrival and weekly programming. Everything AltaGracia offers include culture, culinary, wellness, and adventure. It is the perfect destination for both families and couples alike looking for an escape from the daily hustle of every day life.
---
ECUADOR/GALAPAGOS
Quito Turismo
Destination News
Quito's 45 years of stunning the world as a World Heritage Site Quito's architectural and artistic treasures, churches, museums and squares are what made it the first Latin American city to receive this UNESCO recognition Quito was founded in the 16th century on the ruins of an ancient Inca city, located 2,850 metres above sea level, and is the city with the most extensive, best preserved and least altered historic centre in Latin America. These attributes led to it being declared a UNESCO World Heritage Site on 8 September 1978, as well as National Heritage of Ecuador. The historic centre of Quito covers 304 hectares and is home to 32 museums, 24 churches, 6 chapels, 7 convents, 6 monasteries, 13 squares and other places of interest.
---
Montemar Eco Luxury Villas
Redecoration of our villas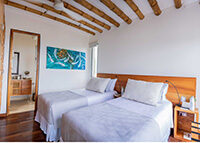 Our two villas have recently been spruced up, with fresh new linen, new artwork made by local artists, and sleeker decoration. They are looking really gorgeous! See Villa Tortuga HERE and Villa Lechuza HERE
We still have space for 2023 so don't be shy and enquire! You can contact your supplier or us at ventas@montemar.ec , or check us out at www.montemar.ec.
---
Aqua Expeditions

Last minute availability on a special 4-night East Galapagos Expedition Cruise aboard Superyacht Aqua Mare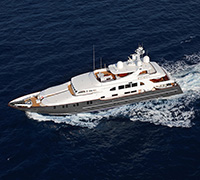 Discover uncharted islands and rare endemic wildlife with Aqua Expeditions! This special one-off expedition, sailing October 9-13, 2023, departs from Santa Cruz Island and sails north to Genovesa, known for its vast diversity of bird species including the largest colony of red-footed boobies. A visit to Bahia Darwin offers the opportunity to look for hammerhead sharks and over at Bartolome, we hike up for a spectacular view of Pinnacle Rock. Enjoy snorkeling, kayaking, and paddle boarding in the Galapagos Islands' pristine waters as you discover the archipelago's exceptional wonders.
Limited cabins available rates from $6,000 per person, double occupancy. Contact Aqua Expeditions on insidesales@aquaexpeditions.com for full details.
---
Art Hotels Ecuador

Hotel Opening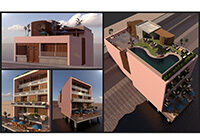 Art Hotels Ecuador continues to grow with property in Guayaquil –
Art Hotels Ecuador is delighted to introduce the newest addition to its pioneer brand of Ecuadorian luxury boutique hotels, Hotel Rio Guayas. Currently under development, it is slated to open in 2024.
The hotel boasts a privileged position along the Guayas River and within the most emblematic neighborhood of Guayaquil – Las Peñas – just a 10-minute drive from José Joaquín de Olmedo International airport. In line with trademark attributes of the Art Hotels Ecuador brand, Hotel Rio Guayas will feature a rooftop bar complete with an infinity pool.
---
Via Natura

Galapagos Cruise – Live Availability Online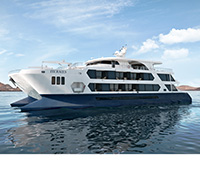 Following the fabulous market response to the launch and presentation of Hermes Mega Catamaran, Galapagos First Ultra-Luxury Cruise, and our partners requests, Via Natura is thrilled to inform that our vessel Live Availability is Online! Now, the Enchanted Islands have a crtise meeting the dreams and needs of the high-net-worth and ultra-high-net-worth travelers, and you can start offering this transformational experience to them.
Click HERE for Hermes Galapagos Mega Catamaran live availability.
To learn more about Hermes, contact our Commercial Director, Diego Andrade at dandrade@vianatura.com
---
Anakonda Amazon Cruises
SPECIAL RECOGNITION AT THE WORLD TRAVEL AWARDS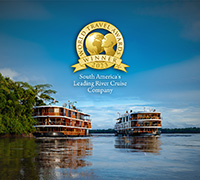 CELEBRATING EXCELLENCE IN AMAZONIAN ADVENTURE
Anakonda Amazon Cruises is proud to announce our recent triumph as South America's Leading River Cruise Company 2023 at the renowned World Travel Awards. We invite you to uncover the captivating reasons behind this prestigious recognition.
Read the article HERE
---
EL SALVADOR
Embassy of El Salvador
Mizata
The beach Mizata is an extraordinary place considered the most beautiful in the area. Abundant lush tropical vegetation surrounds the beach, providing an attractive natural setting for everyone.
The beach is divided in two by a breakwater: on one side is a sandy beach whose length is approximately one kilometer, and the other is exclusively for surfing.
At this beach, surfing becomes its main attraction due to the perfect formation of its waves and its privacy to spend a peaceful day. The extreme tranquility of Mizata is also the perfect resting place.
Mizata beach is located on the borderline between the departments of La Libertad and Sonsonate.
---
GUATEMALA
Maya Trails
Off the beaten path Experiences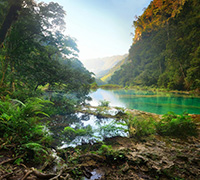 Semuc Champey is one of the most beautiful natural wonders in Guatemala. It is a natural land bridge that forms the backbone of a series of descending pools and small waterfalls. The water that fills the pools is the runoff from the Rio Cahabon, churning as it plunges into an underground chasm from where it reemerges downstream at the end of a massive limestone overpass. Its warm, very humid, sub-tropical forest characteristics favor a wide variety of flora.
Contact us for more information for this off the beaten path experience info@mayatrails.com.gt
---
MEXICO
The Los Cabos Tourism Board
Extreme Sports to Unleash Your Inner Thrill Seeker!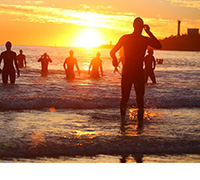 In Los Cabos, the spirit of adventure takes centre stage with a medley of electrifying experiences. The destination is home to numerous competitions that challenge the limits of human endurance, none more so than Ironman 70.3.
Each November, Los Cabos goes through a transformation into an arena of triumph and perseverance. The Ironman 70.3, spanning a total of 70.3 miles along the Baja California Sur countryside, is the crucible for athletes determined to push their boundaries. Against the backdrop of the crystalline Sea of Cortes, participants embark on a gruelling journey encompassing a 1.2-mile open water swim, a 56-mile bike ride through breathtaking panoramas, and a 13.1-mile coastal run. More than a mere test of endurance; the race is a testament to the indomitable human spirit.
---
NICARAGUA
Vapues Travel
Product update at WTM 2023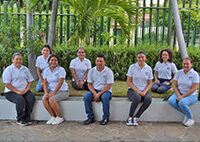 Find us in the Nicaragua stand at ExCel London, from 6 – 8 November, for a comprehensive product update. For an appointment, please send us an e-mail: info@vapues.com
Looking forward to catching up at WTM London!
---
PANAMA
Vapues Travel
Adventure Travel World Summit 2024 to be held in Panama!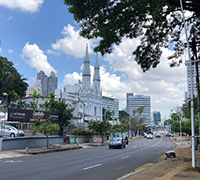 We are happy to learn that ATTA has chosen Panama as the next venue for the Adventure Travel World Summit 2024 (October 7 to 10), an event that will further position the country in international tourism markets as an adventure destination. The General Administrator of the Panamanian Tourism Board (ATP), Denise Guillén, received the flag of this event at the closing of the 2023 summit held in Hokkaido, Japan.
Vapues Travel specializes in bespoke tours for couples, families, and groups. We are available to help you create a perfect Panama adventure for your clients.
www.vapues.com
---
PERU
Metropolitan Touring Peru
Exploring Peru through a Photographer's Lens: New 13-day itinerary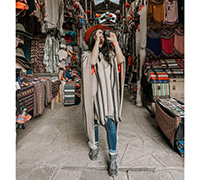 In honor of the recent World Photography Day and our recognition as South America's Leading Destination 2023, Metropolitan Touring presents the Photography Peru Program.
We commence in Lima's historic and artistic zones, proceeding to the Sacred Valley to capture Andean art and explore Inca ruins frozen in time. Iconic Machu Picchu offers endless photographic opportunities, followed by Cusco's cultural landmarks and Rainbow Mountain. Our adventure culminates in Puerto Maldonado, exploring the diverse wildlife of Tambopata Reserve.
The program covers transfers, excursions, and accommodations of the itinerary, from USD 8793 per person in a double room. Join us at https://www.metropolitan-touring.com/peru/
---
Condor Travel
Luxury Foodie program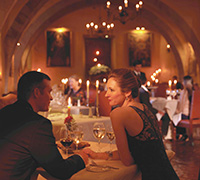 Food lovers have in Peru one of the best destinations to take their passion to unsuspected levels. The country awaits them full of unparalleled seasoning, unique ingredients, recipes full of history, and some of the most renowned restaurants.
Our Luxury Foodie program will take travelers on a journey through the essence of Peru through its food. Lima and Cusco will be the settings for this culinary adventure of aromas and flavors, in addition to visiting the main attractions of each city and the unmissable Machu Picchu. If available, travelers will delight their tastebuds with a dinner at Central, the number-one spot of the World's 50 Best Restaurants ranking.
Find out our complete itinerary HERE
---
URUGUAY
Lares Uruguay
New Exclusive Day Tour in Montevideo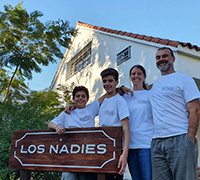 Embark on the remarkable "Discover the Winemaker Behind the Wine!" tour and delve into the world of the artist behind the art. Meet Manuel Filgueira, the passionate enologist, wine lover, and owner of boutique winery "Los Nadies."
Regardless of your wine expertise, Manuel's dedication and expertise will mesmerize your senses. With a lifetime of experience, he has created two extraordinary wines: a captivating white and a remarkable red. Sample these exquisite wines and decide for yourself if his goal of crafting memorable and distinctive flavors has been achieved. Following the tasting, indulge in a delightful dinner with Manuel and his family.
This unforgettable experience includes a specialized guide, dinner, and tasting, lasting approximately 4 hours. Secure your booking in advance for a year-round enjoyment of this extraordinary journey.