NEWS FROM LATA FOUNDATION
Watch this space – LATA Foundation to launch its Christmas campaign in November
LATA's charitable arm, the LATA Foundation, is currently finalising its Christmas campaign which will offer Christmas shoppers the chance to give the gift of giving and support various grassroots initiatives in Latin America through the purchase of Christmas vouchers. Vouchers will start from just £10.00 and will be available via the LATA Foundation website (www.latafoundation.org).
LATA will also be encouraging key LATA partners and members to help with the sale of these vouchers. Please contact info@latafoundation.org for more information.
---
NEWS FROM UK MEMBERS
Senderos
We're pleased to present our upgraded, refreshed and renewed Senderos website, which has been designed to supply more practical and detailed information about each of our wonderful partners in Latin America, as well as to offer our personal reflections and memories of our visits. We've also developed a comprehensive sustainability section for each of our partners showcasing their efforts and achievements in this area.
The site includes some exciting new partners we have in Brazil and Costa Rica, who we're thrilled to start working with. More details to follow soon in our own Senderos newsletter.
---
Americas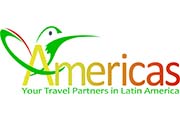 Meet with Americas' at WTM this November
Americas' will be attending WTM this year from 1st – 3rd November and Katrina will have a desk in the Argentina area on stand LA355 and will be delighted to meet with you. Please email her today to make an appointment at Katrina@americas.co.uk or call her on 07812 171174.
Americas' DMC Partners:
Argentina Travel Partners- Argentina
ADSMundo/Sportstour – Chile
Be Brazil – Brazil
Camino Travel – Costa Rica
Colombian Journeys – Colombia
Crillon Tours – Bolivia
Delfino Tours – Venezuela
Geo Reisen – Ecuador & The Galapagos Islands
Native Trails – Mexico
Panama Journeys- Panama
---
Quark Expeditions
It's Official: Quark Expeditions is Heading Back to the Antarctic starting 25th November!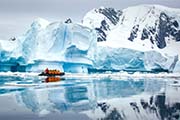 Quark Expeditions, the global Leader in Polar Adventures, has confirmed it will resume polar voyages to Antarctica on 25th November, starting with the inaugural voyage of its game-changing new vessel Ultramarine. Quark Expeditions is proud to be one of the first polar operators to return to the Antarctic.
Thanks to Ultramarine's two twin-engine helicopters, 20 quick-deploy Zodiacs, superb onboard amenities—including a spa with floor-to-ceiling windows—and the largest portfolio of off-ship adventure activities in the industry, Quark's guests will celebrate their return-to-travel in the most memorable way possible.
While many itineraries in Quark Expeditions' Antarctic 21/22 season have sold out already, cabins are still available on two one-of-a-kind voyages: 'Essential Patagonia: Chilean Fjords and Torres del Paine' and 'Celebrating Shackleton: Journey from Antarctica to South Georgia'.
---
REGION-WIDE
Vapues Tours
Surfing Central America with Vapues Travel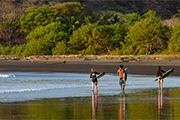 With over 4000 kilometers of coastline, Panama and Nicaragua are home to some of the best surf spots in Central America, along with some charming surf towns where your clients will have little to worry about except getting out of their hammock.
At Vapues Travel, we've put together a selection of guided surf experiences for all abilities, as well as some great little hotels and resorts where your clients can rest up after a long day in the waves.
Take a look at some of our favorites and get in touch for a dedicated webinar or travel advice: https://www.vapues.com/blog
---
Maya Trails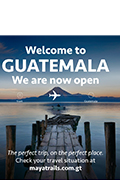 Warm greetings from Guatemala & Belize & Honduras! In case you hadn't heard, we have great news – Guatemala is open to ALL worldwide travellers.
Guatemala has lifted the exclusion of UK Travellers to a 14 day quarantine before entering the country. They are now free and clear to travel to our region: Guatemala, Belize and Honduras. Countries only require a few simple steps for entry. For the vaccinated, the only stipulation is that the final dose of vaccine must have been administered 2 weeks or more prior to entry. For those who haven't yet gotten their shot(s), negative PCR and rapid antigen test results are still acceptable for entry.
Belize requires vaccinated guests to show negative antigen or PCR test. www.mayatrails.com.gt
---
Tropic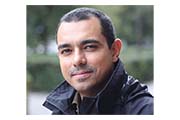 Tropic has never stopped seeking new experiences and adventures for our travelers. We continue to innovate in Ecuador and Galapagos and are now expanding into other parts of South America so your travellers can discover fascinating, out of the way locations in countries like Chile and Perú.
Expect the same Tropic-style travel experiences – those with a different way of looking at the region, its ecosystems, cultures and ways of engaging with and helping local communities.
All this comes with dedication to the highest levels of comfort, service and attention by Tropic's passionate, enthusiastic and incredibly knowledgeable local teams.
View this video of Tropic GM Jascivan Carvalho as he reflects on more than 20 years of providing incredible experiences to travelers in Ecuador and on what's coming next. https://www.youtube.com/watch?v=wYBjFkmkiQE
---
Condor Travel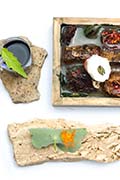 There's no better way to experience an authentic taste of South America, than through its diverse cuisine. Restaurants in the region appeared on the famous list 50 Best, with Central – from Peruvians Pía León and Virgilio Martínez – chosen as the best in South America.
Likewise, Maido (Peru), Don Julio (Argentina), A Casa do Porco (Brazil) and Boragó (Chile) were selected.
To these accomplishments is added Pía León's win for the Best Female Chef in the World 2021.
Check out our sample programs to plan the best foodie adventure. https://cutt.ly/XRx4zaF
---
Quimbaya Latin America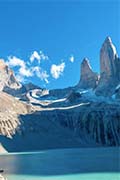 Another country opens its borders and removes restrictions! From 1st Nov, no quarantine required for CHILE! For more updates on the measures, please visit our page https://quimbaya-tours.com/en/covid19-updates/
We have our Guaranteed departures for 2022 for Chile available now and you can request them at info@quimbaya-tours.com. There is a Chile program and a Argentina/Chile Patagonia program in 11 days including beautiful mountains landscape and wildlife.
By Nov 1st we will have 10 countries in Latin America with open borders! So get your products ready for 2022!
Book your appointment NOW to meet at WTM London Nov1-3 with Argentina Tourism board at LA355
Email: Laura-ortiz@quimbaya-tours.com
---
ARGENTINA
Estancia Los Potreros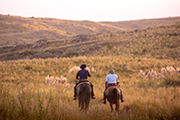 Estancia Los Potreros will open its doors as of the 15th of December. We welcome guests with a renewed enthusiasm and exciting new experiences. Every member of our staff is and will be in the future fully vaccinated for the covid virus.
Protocols have been implemented and the team fully trained. The health and safety of our guests and staff is of upmost importance to us.
Alongside this, we want to take this opportunity to announce that we will be able to facilitate PCR testing required by the local authorities on site at the estancia with an accredited laboratory.
For more information about our Estancia, click HERE.
---
ALCHEMY DMC Argentina
Patagonia on wheels!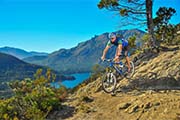 We know how to create experiences to enjoy natural environments, combining the best adventure activities with the tasting of local flavours.
Biking in Patagonia allows us to pedal through marked trails, cross streams, and whiz down mountainous country lanes. Surrounded by nature, we go at our own pace, marveling at the beautiful landscapes along the way.
On the other hand, Bariloche city has taken a very important turn in the production of craft beer, where the master brewers developed original variants. At the end of the activity, it is time to relax and taste one of the best Patagonian craft beers.
Join us to discover this wonderful adventure experience and other active and immersive experiences! We are thrilled to welcome international travellers from November 1st! Contact our ALCHEMISTS team!
---
Say Hueque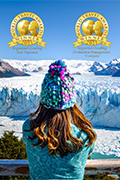 Say Hueque has been selected as Argentina's Leading Tour Operator for the second year in a row and as Argentina's Leading Destination Management Company at the 2021 edition of the World Travel Awards.
"We are double thrilled! After more than a year of storms and challenges, these two awards mean a huge recognition to Say Hueque's team, a band of travelers that love what they do and give their best every day to keep the wanderlust spirit going!" Said Rafa Mayer, founder & director of the company.
"We'll keep working with love and passion for a more sustainable, responsible and meaningful way of exploring this amazing region of the world that we are proud to call home"
More information here: https://sayhueque.com/
---
BELIZE
Belize Tourism Board
Belize Virtual Expo Event
Explore Belize Without a Passport: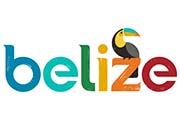 Direct from the island known for its gorgeous natural wonders, Belize is hosting a series of English-speaking virtual travel expos to spread the word on this sought-after destination.
Starting from November 17th-18th, with the Adventure + Sustainability expo, these expos will provide the chance to gain expertise on the island's unique experiences, build enticing itineraries and network with Belize Suppliers such as hotels and tour operators.
Even further, attendees will get the chance to win fantastic prizes, and delight themselves in virtual happy hour sessions with Belize's top bartenders.
https://www.travelbelize.org/travel-trade/expo/
---
BOLIVIA
Crillon Tours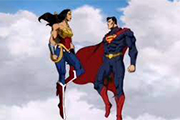 Superman flies to Bolivia, now in the animated film "Injustice" from Warner Bros, when his father is kidnapped and taken to Uyuni Salt Flats, a 10 square kilometers of endless out-of-this world sceneries.
Wonder Woman gives him a belt with extra powers…but he should have gone first to the spellbinding Lake Titicaca, famous for the energy given to all those who visit it.
Prepare to be amazed by the incomparable experience staying in one of our Deluxe Campers in Uyuni, or in our unique hotels on Lake Titicaca, flying on a panoramic Hydrofoil. Contact us soon!
---
CHILE
travelArt Chile
"INTENSIVE CHILE – INSPIRE YOUR INNER ADVENTURER" (15-day adventure travel package)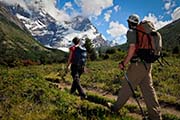 Are your clients ready for an adventurous trip through Chile full of contrasts?
travelArt's new tour combines the country's most beautiful destinations with sports activities. Hiking through the hot desert sand during the day and gazing up at the starry sky at night sounds like a true adventure.
Then they will get ready for the water element, because further south in the Lake District they will explore the beautiful landscapes from a kayak and go rafting down rapids.
Finally, they will head to the other extreme of Chile, the imposing glaciers in the far south of the country. The Torres del Paine National Park is the perfect place for numerous trekking tours. Discovering the famous Strait of Magallanes by kayaking at the "end of world" will be another amazing highlight.
www.travelart.com | info@travelart.com
---
Turavion
Universidad Glacier – the largest ice zone in Central Chile
Glacier Universidad is located in the Andes Mountains. It is connected to several other glaciers, together forming the largest ice zone in Central Chile and the largest in the country after the Patagonian ice fields.
The glacier is located in the O'Higgins region, about 200 km south of Santiago. Its moraine gives rise to a short tributary river of the Tinguiririca River. It is surrounded by mountain peaks such as Portillo and Alto de los Arrieros and El Palomo volcano. It is a splendid hike along the initial stretch of the glacier field up to the viewpoint of the Mañque Glacier.
The ascent of the volcano can be made all year round, but from September to February, conditions are usually more favourable on the sector's routes.
www.turavion-incoming.com | incoming@turavion.com
---
andBeyond
As of 01 November 2021, guests travelling to Chile will not need to quarantine upon arrival. However, they will need to take a PCR test on arrival and wait for the result at their chosen hotel before continuing their journey.
andBeyond's team on the ground will be able to assist with this testing on arrival and on departure (if needed). andBeyond Vira Vira has been welcoming back guests since 15 September 2021. The guest feedback scores have been impressive (as always), and the team is well versed in the required COVID safety protocols.
Contact andBeyond for last minute specials. We can't wait to welcome you back home!
---
COLOMBIA
Colombian Journeys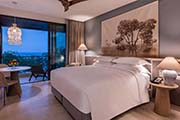 We are happy to announce that Sofitel Barú Calablanca will open on December 1st.
The hotel was exquisitely designed to seamlessly blend into the natural and tropical paradise of Barú and the gentle caressing breezes, soft white sands and turquoise waters of the Caribbean Sea. Located on the Peninsula of Barú, 1 hour and 15 minutes by car and 25 minutes by boat from Cartagena.
It offers 187 rooms, 3 restaurants, 7 bars, fitness room, yoga room, spa, sauna, Turkish bath, more than 932 m2 of meeting spaces, 5 pools, boutique, kids club, business center, nautical center and 86111 sq ft. of beach. Pet friendly.
The hotel will offer daytrips in low season only and more than 20 gastronomic, nautical, sports, well-being, cultural and community tourism experiences.
---
Colombia57
Colombia57 – Colombia's Leading Tour Operator 2021
We are delighted to have received the accolade of Colombia's Leading Tour Operator 2021 at the World Travel Awards in recognition of our outstanding service, honest and extensive local advice and our authentic and innovative travel experiences in Colombia.
This would not be possible without our amazing team, the dedication and professionalism of our local partners and guides, and the many commercial partners we work with, who have supported our business and inspire us to be the best in everything we do.
For more information on partnering with Colombia57 please contact us at info@colombia57.com
---
COSTA RICA
Travel Pioneers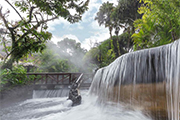 Hot Springs Offer Rejuvenation for Body and Mind.
Rain speaks. Rarely do we slow down to listen. It comes falling out of brisk clouds and vanishes into the earth. In the rainy season, Costa Rica smells wild and wondrous with the new swell of life.
In the small town of La Fortuna, dozens of natural hot springs, make the perfect place to immerse in the elements. A day submerging in the earth-powered warmth with soft showers from the sky provides healing effects for the body and mind. From the minerals and relaxation comes rejuvenation for the skin and increased circulation for the body.
We've crafted paths to slowing down in some of the most coveted natural wonders in the country.
For more information, CLICK HERE.
---
Travel Excellence
We celebrate the decision of the UK government to take Costa Rica off the red list, which means that travellers don't need to quarantine when returning to England, and just in time for the glorious weather of the high season.
This is a result of the country's excellent vaccination rate – with 50% of the population already fully vaccinated and more than 70% with at least one dose, altogether with the strict compliance with the health protocols.
Besides, it fits perfectly with BA confirming that they will resume their daily nonstop flight to Juan Santamaria International Airport from December 2021.
---
ECUADOR/GALAPAGOS
Napo Wildlife Center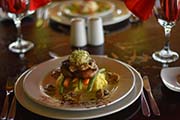 December is always a special month to travel and to share with beloved ones. We have a couple of spaces left in December, so make sure to book in advance.
While we don't have any more space in Christmas, we still have some cabins to offer for New Year.
For more information, click HERE.
---
Anakonda Amazon Cruises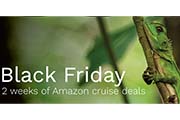 BLACK FRIDAY SPECIAL OFFERS
2 weeks of discounts!
We are getting closer to this great season, and we wanted to make sure that you have enough time to include our cruises as part of the special discounts offered to your customers. See our Black Friday Offer
---
MEXICO
Hotel Xcaret Mexico
Rewards program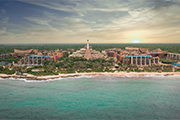 Xcaret Hotel launches a new loyalty program for travel agents in Europe.
Xcaret Hotels new program Xcaret Rewards offers agents interesting rewards, up to $100 per booking made at Hotel Xcaret Mexico, Hotel Xcaret Arte and La Casa de la Playa.
Mexico wide open for travel, we want to thank agents for their valuable business for our properties with cash or gift cards. For more information visit https://www.xcaretagents.com/en/
---
Los Cabos Tourism Board
It is WHALE WATCHING season
Whale watching off the Los Cabos shores is glorious, as the gentle giants can be found in impressive numbers all along the coast. The best time to observe them is during their seasonal migration to the nutrient-rich waters off Alaska from December through April.
During the season, charters run tours to the migratory grounds with a variety of boats. You may find yourself on a wide, comfortable catamaran or a tony yacht, seeing pods of grey and humpback whales frolicking and spouting about with their young. A truly amazing experience not to be missed!
---
NICARAGUA
Nicaragua Tourism Board
Corn Island is declared a protected land and seascape protected area
On October 13, the National Assembly declared Great Corn Island, Little Corn Island and Blowing Rock (a marine site of volcanic rocks) as Protected Areas of Protected Landscapes and Seascapes, to contribute to the care of the natural heritage of the nation.
With this new law, greater efforts will be added from the municipal and regional governments and various institutions to conserve and protect the natural terrestrial and marine resources of these islands, without affecting economic activities such as fishing, tourism and livestock.
For more information, CLICK HERE.
---
PANAMA
Panama Journeys
Travellers who stay in Panama for a minimum of two nights in hotels registered by the Panama Tourism Authority (ATP) will be able to access the AstraZeneca Covid-19 vaccine.
The government assured that the country has the necessary doses to immunise its entire population, so it can implement this strategy to strengthen the image of the country internationally, reactivating the tourism sector after October 1st.
---
PERU
PROMPERÚ
Peru increases daily limit of visitors to Machupicchu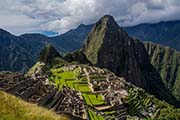 The Inca citadel of Machu Picchu, Natural and Cultural Heritage of Humanity, will now receive up to 3,500 daily tourists.
The regulation that authorizes the gradual increase in the number of visitors to the Inca citadel of Machupicchu – the jewel in the crown of Peru's tourist sites – has been made official by the Ministry of Culture.
These new reports establish the possibility of progressively expanding the capacity of visitors to Machupicchu, the first instance is the enablement of alternate access routes.
We recommend to buy your tickets to Machupicchu and schedule your visit in advance.
https://reservas.machupicchu.gob.pe/inicio
---
Aqua Expeditions
Aqua Expeditions New Destination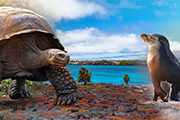 We are very excited to announce that our newest addition to the Aqua Expeditions fleet will be sailing from May 6, 2022 in one of the world's most exotic destinations characterized by unparalleled natural beauty, endemic wildlife, and rich history. Can you guess where we'll be sailing to next?
Share the news with your clients, in order to participate and have the chance to win a trip of a lifetime in our new destination. They need to watch our video and let us know their answer by heading to the link to enter our sweepstakes giveaway.
Entries close on 31st October and the winner will be announced during the first week of November: https://bit.ly/2Y8cC08
---
Legendary Peru
Waqrapukara Experience by Legendary Peru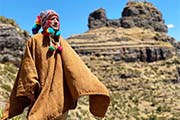 Waqrapukara is an archaeological complex located in Cusco. This amazing fortress is built in the mountains at 4,300 m.o.s.l with an incredible view of the Apurimac Canyon.
A tour that connects your clients with an experience full of history, adventure and nature where they will discover the magic and spirituality of the Waqrapukara fortress.
We will see the Pomacanchis lagoon, different rock formations, flora and fauna typical of the area, mountains and a unique and incredible landscape. Before arriving to the fortress, we will find the cave paintings of llamas.
This experience offers one of the most impressive trekking routes that you will find in Peru.
For more information, CLICK HERE.
---
Belmond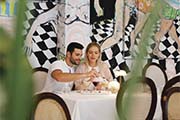 Your clients can now embark on a gastronomic journey!
Explore the gastronomic capital of Latin America on a 4-day stay at Miraflores Park and discover Peru's best-kept culinary secrets at Central and Tragaluz restaurants.
More information can be found HERE.
---
Amazonas Explorer
Peru Entry Requirements are Better than Ever
Peru has battled with ongoingly difficult entrance restrictions and COVID protocols since they opened their doors for tourists but as more and more of the population become vaccinated, the numbers drop to their lowest ever (since covid really set its teeth in).
After backtracking on an earlier statement announcing only fully vaccinated travelers are permitted entry to Peru, current standards dictate that travelers require a PCR test upon entry as well as completing the travel affidavit.
Destinations such as Machu Picchu are operating at full capacity, partnered with an intense vaccination program, Peru is ready to welcome guests once again.
---
LimaTours
Ready to share the wonders of Peru, LimaTours presents its 2022 programs. Thirty-eight alternatives bring together the country's best attractions with reduced rates, always focused on offering passengers a service of the highest standard that guarantees their safety in the destiny.
The highlight is a full-day Inca Trail option, designed for all kinds of travelers and that can be added to any itinerary.
LimaTours will take part in both on-site and virtual editions of WTM in November, where attendees will have more information on the new products and other novelties.