NEW LATA MEMBERS
Santarena Hotel
LTC – Latin Travel Collection
Villa da Santa Hotel Boutique & Spa
inspiring destination
BE BRAZIL DMC
Mail Metro Media
Wetu Technology Services
Abax Travel
---
NEWS FROM UK MEMBERS
tranquilico
Safety Assessments – Pay as you Go!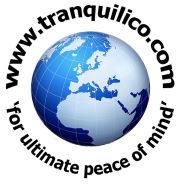 Take advantage of our Pay as you Go safety assessments for activity providers across Latin America. You already benefit from transport and accommodation providers under the terms of the LATA safety scheme.
For those operators who wish to include any high risk activity providers such as Aircraft, Helicopters, Balloons, White Water rafting, Horse Riding, Scuba etc. you can do this on a pay per use basis – with a small charge for each supplier assessment issued. It's a cost effective way to enhance your safety management system without the need for an annual contract or upfront payment. For more information, contact tranquilico.
---

Vamoos
Exclusive research into customer loyalty in the travel industry
The vast majority of travel companies in the UK believe they have a loyal customer base, but take a look at our most recent research 'Customer loyalty myths and what to do about them' and you might be surprised to find customers are not as loyal as you think.
A huge 81% of travel companies believe they have a loyal customer base, but when asked, only 51% of travellers actually considered themselves to be loyal.
The report highlights a slew of misconceptions around what inspires customer loyalty in the travel industry before, during, and after a trip. You can read more here.
---
AVIATION NEWS
Air Europa
Air Europa Introduces New Business Class Cabin
Air Europa has taken delivery of its first Dreamliner 787-9 aircraft fitted with its new business class cabin. The stylish n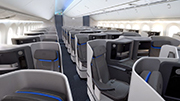 ew cabin has a 1-2-1 layout, meaning every passenger has direct aisle access and privacy from neighbouring seats.
In addition, the new business class cabin has a cutting-edge audiovisual entertainment system with 17-inch touch screens, free Wi-Fi, cuisine by prestigious chef Martín Berasategui and a new amenity kit containing Unicskin cosmetics. For more information, contact Air Europa.
---
ANTARCTICA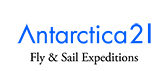 Antarctica21
Antarctica21 amongst Chile's Best Managed Companies 2019
Antarctica21 has been selected as one of Chile's Best Managed Companies 2019! Established by Deloitte in 1993, the Best Managed Companies program has its roots in Canada and has now been implemented internationally. Following a process of evaluation, a panel of experts has rewarded Antarctica21 and 43 other Chilean companies for their exceptional business performance. This recognition was possible thanks to the dedication of our team, and to the support of our agent partners around the world.
---
Chimu Adventures
Product news
Chimu, in partnership with Intrepid, will be launching their new Antarctic vessel, the Ocean Endeavour, in November 2020. They are committed to making t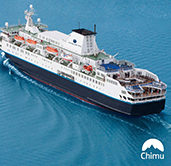 heir operations in this region as responsible as possible and have chosen the Ocean Endeavour as their 'Sustainable Feature of the Month' for October.
The OE will:
– Double carbon offset every departure
– Carry no more than 200 passengers at one time
– Have plastic reduction measures in place
– Be working with SeaGreen in the gateway city of Ushuaia on waste reduction and recycling initatives.
Full info can be found here.
---
ARGENTINA
ALCHEMY DMC Argentina
Do you know the secret of an Alchemist? To find the Philosopher's Stone, and, at the ultimate spiritual level, turn it into gold.
As Alchemists, we can turn a simple trip into a remarkable experience, unmatched by any other. Unique moments, that motivate and move us, leaving an exceptional and unforgettable mark behind. Discover our land guided by our team of Alchemists, who are explorers, experts and, above all,
passionate travelers of our ARGENTINA.
See ARGENTINA by the ALCHEMISTS and find out more.
---
Say Hueque Patagonia
We are happy to announce that we have strengthened our commitment to local communities. We are now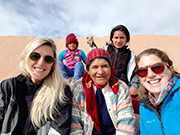 offering two new tours in Salta, located in the North of Argentina, with a special focus on letting travelers bond with the local people, helping to broaden the travellers' experience. Check out our Llamas' Caravan Tour and Salinas Grandes & Finca Flores Experience on our website under the Day Tour section.
We are excited about giving back to our native communities while also providing a more wholesome travel experience!
---
BELIZE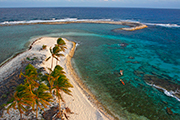 Island Expeditions
Lighthouse Reef Belize Trip Participants receive a Belize Audubon Society Membership
Island Expeditions is giving their Lighthouse Reef trip participants a Belize Audubon Society (BAS) membership. Funds generated from each tour support BAS conservation efforts.
Lighthouse Reef Atoll is Belize's spectacular tropical marine park and designated UNESCO World Heritage Site offering unparalleled snorkeling and kayaking. Island Expedition's operates their unique Lighthouse Adventure Basecamp on Half Moon Caye, a protected island managed by the BAS. To find out more about it, CLICK HERE.
---
BRAZIL
Walpax Brazil Travel Partners
Vila da Santa Hotel Boutique & SPA (Buzios, Rio de Janeiro / Brazil)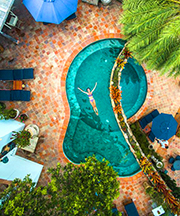 The peninsula of Búzios, located 3 hours away from Rio, is home to more than 20 magnificent crystal-clear water beaches, complemented with its sculptured landscape and exotic vegetation. Buzios was elected one of the 10 most beautiful areas in the world and is famed for its unique combination of rustic charm, distinctive architecture, incredible allure, and sophisticated restaurants and boutiques.
Nested in the historical heart of this amazing village, Vila da Santa is the perfect reproduction of a Mediterranean fishing village house, it can be described as an original fisherman's house from the 1940s, but completely renovated. If you want to know more about Vila da Santa, CLICK HERE.
---
CHILE
Chile Tourism Board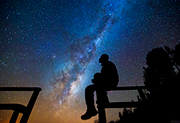 A Total Solar Eclipse is to be visible from Pucon in the Araucanía Region, south of Santiago in December 2020. In addition, the evening before the eclipse aligns with the peak period of activity of the Geminid meteor shower, where observers have the chance to see a stunning 120 meteors per hour in the starry sky.
Chile's pristine dark skies make it one of the premiere astrotourism destinations in the world. Visitors can also delve into deep space at the ALMA observatory in the Atacama Desert, home to the largest radio telescope on Earth. For more information, CLICK HERE.
---
Hotel Hangaroa Eco Village & Spa
Illustra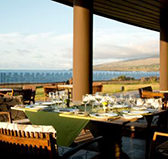 ting the hotel's dedication to celebrating Easter Island's Rapa Nui culture, history, and heritate, hotel Hangaroa has updated its "Experience Program" (all-inclusive) to include the option of enjoying dinner at one of two local restaurants as part of the already paid for program.
Starting from Oct. 2019, guests on the Full Experience program can choose to enjoy an "out on the town" dining experience at either Mahalo restaurant or Kana Hau, which also offers a traditional Rapa Nui dance show not to be missed. For more information, CLICK HERE.
---
Remota Patagonia Lodge
Outstanding Gastronomy at Remota´s Restaurant
Remota Patagonia Lodge would like to highlight the outstanding and contrasted quality of the gastronomy offered at its restaurant during last seasons, which has become an excellent and very convenient option for lunch and dinner, not only for guests of the hotel, but also for all your clients in transit in Puerto Natales. To take a look at some of the delicatessen prepared by our chef, please click the following link.
---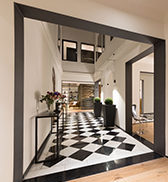 Hotel Magnolia
Conde Nast Readers Choice Awards 2019
We are excited and humbly proud to share with all LATA members that hotel Magnolia was ranked by our guests, number 4 in the top hotels in South America and made it to the top best 50 hotels in the world, by Conde Nast Readers Choice Awards 2019. We will continue to deliver our very best service and paying attention to the little details that make the difference.
---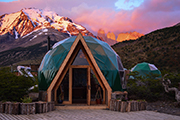 Cascada Expediciones/EcoCamp Patagonia
Geodesic dome hotel EcoCamp Patagonia placed on Condé Nast's 2019 Readers' Choice Awards list. The hotel came in 12th on the list for Top Resorts in South America. This is the third year in a row that EcoCamp has made the list! CLICK HERE to learn more
---
COLOMBIA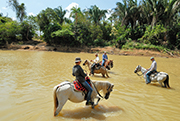 KonTour Travel Colombia
The Llanos of Colombia – Remoteness, Adventure and Wildlife
Have your clients ever wondered where Indiana Jones met Alexander von Humboldt? Could it have been in the Llanos of Colombia between the Andes and the Orinoco?
Here at KonTour Travel Colombia your clients will have the chance to let their imagination fly, to ride across the plains, look out for Colombian wildlife: caimans, monkeys and hundreds of birds. Watch the cowboys at work and hear them tell stories and sing their ballads at the campfire. Detached from civilisation they can feel like the great explorers. Look at an example HERE or contact us at info@kontour-travel.com. Ask for kid friendly programs as well.
---
Colombian Journeys
Medellín's social transformation and Casa de la Memoria
Your clien
ts will have the chance to immerse themselves in an experience to learn the history of a city that has truly transformed from the drug trafficking boom in 1980's to innovative urban developments and social projects. They will visit La Comuna 13 with its emblematic escalators and colorful urban art. They will also discover 23 sculptures of Fernando Botero in the famous Plaza de Botero and understand Colombia's armed and urban conflict at Casa de la Memoria Museum.
Finally, they will take the new cable car to "La Sierra," a neighbourhood that developes social transformation projects to reduce crime and combat poverty. For more information, contact: marketing@colombianjourneys.net.
---
COSTA RICA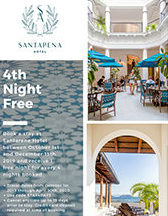 Santarena Hotel
Santarena is a casually elegant hotel located between two Pacific beaches and a thousand acres of tropical dry forest in the car-free town of Las Catalinas. At Santarena, nature is cared for and people and their wellbeing are valued first and foremost, in a stylish and sophisticated space whose design is inspired by old coastal mansions of Havana and Cartagena and whose Ponciana restaurant draws influence from Biarritz 1972. To find out more about the Santarena Hotel and their offers, CLICK HERE.
---
Camino Travel
Costa Rica: Weather Transition
As Costa Rica's Green Season comes to an end during November, the Golden Season is beginning. December to February are most people's favorite, as the sun shines almost all day, yet our diverse flora is still green and vivid. During this transition, the Pacific Coast- Puntarenas and Guanacaste are already enjoying the dry season, while the Central Valley and South Pacific are seeing the tail end of the rainy season.
---
Swiss Travel Costa Rica
Swiss Travel Costa Rica were proud to be recognised by the Costa Rican government at a prestigious international conference linked to the UN Framework Convention on Climate Change this month. At PreCOP25 the government official presenting the award to Swiss Travel stated the DMC had been acknowledged because "their pioneering effort contributes to Costa Rica's ambitious decarbonization goal".
---
CUBA
Cuba Private Travel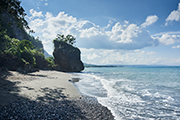 The footprint of tourism is relatively small in Cuba. Beyond it, the island breathes pristine nature, from magical dry forests and untouched coral reefs to swampy wetland wildernesses, Robinson Crusoe islands, palm-smothered mountains, and landscapes honeycombed with caves.
WildCuba showcases this off-the-beaten-track Cuba, benefiting Cubans and adopting respectful, sustainable practices. Cuba will never lose its soul to tourism; now is a wonderfully quiet time to visit, with American cruise ships banned. For more information, CLICK HERE.
---
ECUADOR/GALAPAGOS
The Añangu Kichwa Community held a Purification Ritual for an important group of local and international partners. Afterwards, Amazon drinks and appetizers were shared along with a special prize raffled among the invitees.
All attendees had a little bit of what tourists experience when visiting the Napo Wildlife Center or the Napo Cultural Center. We thank all for the commitment and support. For more information about our Amazon experiences, contact Napo Wildlife Center.
---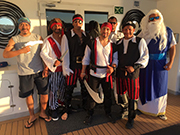 Galagents Galapagos Cruises
Innovative Lifetime Experiences – Galagents
Dear colleagues,
Galagents, Galapagos Cruises will implement innovative lifetime experiences for passengers on board our yachts. Just to mention, here a few ones:
• Latin Night with Salsa courses
• Cooking Classes with our professional chefs
• An Ecological Dinner on EcoGalaxy
• The Pirate Experience
• Aromatherapy night on Alya
In addition, we will have on board entertainment with our exclusive app, where the passengers will be able to enjoy movies or books offline. Visit us: www.galagents.com
---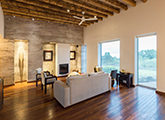 Montemar Eco Luxury Villas
IT'S NOT A HOTEL, IT'S A VILLA!
At Montemar's three villas, our guests feel at home. The villas are fully equipped with great taste and high quality, luxurious amenities, high thread count sheets, sleek décor. Originally built as the owner's private home, the villas offer comfort, privacy and that homely feel that is never found at a hotel.
Montemar is ideal for couples, small parties, families. Contact Rosario at ventas@montemar.ec for more details, or your supplier in Ecuador.
---
CONDOR TRAVEL
The magic of the 4-world country amazes thousands every year, summing up South America's essence with the diversity of its ecosyste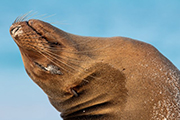 ms. From gorgeous beaches in the Coast to the Andes Mountains, to the Galapagos Islands and the Amazon; Ecuador is a widely diverse country that approaches us to a deeper connection to the roots of nature and boasts with rich cultural heritage.
This is why we introduce our campaign to reflect on what inspires travelers to visit Ecuador and invite you to join us using the hashtag #InspiredbyEcuador on social networks. For more information, CLICK HERE.
---
Latin Travel Collection
We from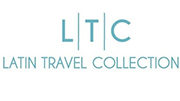 Latin Travel Collection are delighted to be an official member of LATA! Since 1991 LTC provides immersive cultural and adventure tours in South America. Visit the Galapagos Islands on our Yacht Catamaran Anahi, stay at our amazing Ikala Galapagos Hotel, or take an island hopping tour aboard one of our ships Galapagos Elements or Serenity. Enjoy our newly-renovated boutique hotel Ikala in Quito or our sustainable eco-lodge Yacuma in the middle of the Ecuadorian rainforest!
Are you going to be at WTM in London? Let's meet there at our stand LA38! If you would like to arrange a meeting or for more information, please contact christina@latintravelcollection.com.
---
FALKLANDS ISLANDS (MALVINAS)
International Tours & Travel Ltd
New flight r

oute to the Falkland Islands
Commencing on 20 November, the Falkland Islands will be served with a new weekly flight by LATAM Airlines from Sao Paolo, Brazil. This new service will operate on Wednesdays only and will complement LATAM's existing weekly service from Santiago and Punta Arenas in Chile on Saturdays. For those travelers with less time this means that a 3nt or 4nt stay in the Falklands is now possible as an add-on to a South American itinerary.
Please view our 4nt Falkland City Explorer itinerary and contact us on email se.itt@horizon.co.fk for further information.
---
GUATEMALA
Maya Trails
Conservat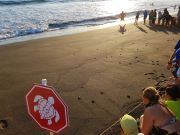 ion in Guatemala
A trip to Guatemala with Maya Trails wouldn't be complete without cultural immersion and time spent in the country's natural spaces. Maya Trails partners with local communities to provide special cultural experiences as well as with conservation groups. Founder Jimmy Rogers recently took his family to visit the Arcas Sea Turtle Project for a special sea turtle release event.
While releases are seasonal, there is also a visitor center and interpretive trail with enclosures housing freshwater turtles, alligators and green iguanas which will also be released into the wild. Contact Maya Trails for more information.
---
PANAMA
EcoCircuitos S.A.
Panama is celebrating 500 years of Foundation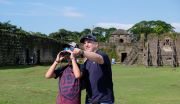 Panama City celebrates 500 years of foundation in 2019, a city with a tremendous historical heritage full of tradition, culture and Unesco sites. It is the oldest city erected by the Spanish in the American Pacific, and we launch an exciting adventure. "It is a journey that tells of encounters with English buccaneers and Spanish conquistadors such as the explorer Sir Francis Drake and Henry Morgan…". For details contact Annie.
---
Panama Journeys
Panamanian coffee breaks world record
Once again Panama sets a world record in coffee and this time producer Ninety Plus managed to sell a prototype of coffee grown in Volcano, Chiriqui to The Espresso Lab in Dubai for $ 10,000 per kg. This experimental coffee is grown on the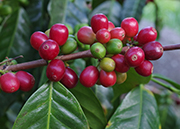 land where the last 7 eruptions of the Baru Volcano occurred, making this a fertile site for production.
Due to the impact of coffee production, the famous "Coffee Circuit" has been developed. This is a tourism proposal that highlights the value of the coffee in this region which encloses amazing landscapes, unique adventures and great biodiversity. For more information, CLICK HERE.
---
PERU
Amazonas Explorer
New overnight trekking route in Cusco, Peru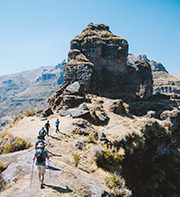 Amazonas Explorer is offering a brand new overnight trek to the spectacular Inca ruins of Waqra Pucara. Situated on a remote hilltop this Inca fortress, close to Cusco, currently sees less than 10 visitors per day.
The hike is within the abilities of reasonably fit people and the views from the campsite are amazing, as you look across the hills towards the Apurimac Canyon. This is sure to become more popular soon. For those who want to add another night, combine it with a gentle paddle and overnight camp on the shores of beautiful Lake Pomacanchis.
Contact info@amazonas-explorer.com for details.
---
Lima Tours
Company Anniversary
Last September LimaTours turned 63 years. We celebrate this milestone with our colleagues around the world, who also see Peru as a u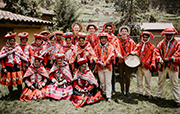 nique destination.
We look to the future and continue working on exciting new platforms: Aurora, for online bookings, information; and MASI, a chatbot which connects us directly to our passengers. We look forward to keep offering you new ways of assistance and the quality service that characterizes us. You can watch a video about MASI here.
---
Legendary Peru
Meet us at WTM!
Legendary Pe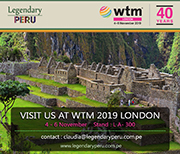 ru is a Peruvian Destination Management Company with more than 35 years of experience in the tourism industry.
We are a family-owned company that's characterized for providing high-quality and personalized services, we are specialized in tailor-made programs and the organization of touristic packages at competitive prices, making an emphasis on the quality of our tours and itineraries. They are designed to maximize the passenger's experiences and submerge them into the regional culture, our famous cuisine and the magic of each destination.
We always have new experiences to share about Perú, so will love to meet you during the exhibition at stand LA300. Contact us at claudia@legendaryperu.com.pe to schedule an appointment at WTM.
---