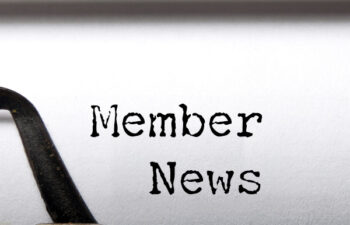 SERVICES AND SUPPORT
Spark Travel
Just Three Spots Left in Spark's Exclusive Members' Circle!
Calling DMCs and Tour Operators!
Only three places remain in Spark's Founding Members' Circle. Finally, it's the travel industry's turn for modern technology. Join Spark before December 31st to secure a 20% discount for your initially committed period, followed by a 10% lifetime discount. Plus, as an early adopter, you'll help shape Spark's future. Get in touch to discover how Spark could transform your travel business and request a demo.
---
REGION-WIDE/MULTI-DESTINATION
Namu Travel
New website
Namu Travel is proud to announce the launch of their newly redesigned website, which better showcases our destinations and partnering with us.
---
Inspiring Destination
New partners
Celebrate the newest additions to the Inspiring Destination DMC portfolio: we're excited to welcome back Hover Tours, serving Panama and Venezuela, along with The Colombian Trip in vibrant Colombia. Our partners are skilled in crafting tailor-made experiences, offering unmatched local knowledge and creativity to immerse guests in each destination's essence. Whether you're a first-time traveller or yearning to peel back the layers of these incredible places, our team is here to transform your journey. Contact us today and let us plan your next unforgettable adventure!
---
ANTARCTICA
Antarctica21
Meet Antarctica21 at WTM London 2023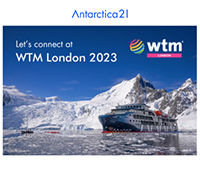 Antarctica21 will be attending World Travel Market in London, from November 6 to 8, 2023.
Our stand is located within the Chile stand in the Americas Hall, stand S2-400.
If you are attending the trade show, we look forward to connecting with you and share all updates about Antarctica21.
Our meeting schedule is always very busy, and it is essential to book time in advance; please contact me at nkrumrey@antarctica21.com, so we can preschedule a meeting.
We look forward to seeing you in London!
---
Poseidon Expeditions
Christmas and New Year's cruises to Antarctica with Poseidon Expeditions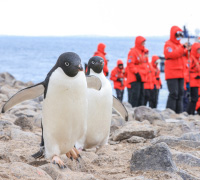 This holiday season, Poseidon Expeditions invites all enthusiasts to embark on our special Christmas and New Year's cruises to Antarctica.
19 Dec – 29 Dec 2023 https://poseidonexpeditions.com/antarctica/antarctic-peninsula-new-year-christmas-in-antarctica/254/
28 Dec – 07 Jan 2024 https://poseidonexpeditions.com/antarctica/antarctic-peninsula-new-year-christmas-in-antarctica/255/
Experience the magic of the southernmost continent without the worry of the cold, as we provide our guests with eco-friendly expedition parkas made from recycled polyester primarily sourced from reclaimed plastic bottles found in ocean waste. This sustainable process involves collecting, cleaning, and transforming these bottles into new fibres, which are then woven into the fabric used to create our parkas.
Our cruises offer a unique opportunity to celebrate amidst breath-taking Antarctic landscapes while ensuring your comfort and eco-consciousness.
For booking inquiries and further details, please contact our team at sales@posedionexpeditions.com
---
ARGENTINA
ALCHEMY DMC Argentina & Chile
Polo & Wine Program by SB Winemaker's House & Spa Suites and ALCHEMY DMC Argentina & Chile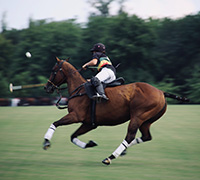 In collaboration with SB Winemaker's House & Spa Suites, we present the Ultimate Polo & Wine Experience.
Join us this December 2023 for an extraordinary adventure in Argentina! Explore Argentina's rich polo heritage. Savour the finest wines. Immerse yourself in Buenos Aires & Mendoza's culture.
This 7-night package is a fusion of luxury, wine, wellness, and heritage, culminating in an unforgettable experience at the 130° HSBC Argentine Polo Open Championship, the climax of Argentina's annual Triple Crown!
A blend of Wine & Chef Table Experiences in Mendoza in one of the finest properties in the country, city explorations, Rojo Tango Unique Show, Fogon Asado Closed Door Dinner, Faena Buenos Aires Hotel Stay, and Special Access to our local signature Polo Event. Contact the ALCHEMISTS to learn more! leisure@alchemydmc.com
---
ARGENTINA TRAVEL PARTNERS
MEET MERINA AT WTM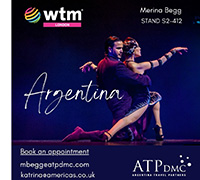 Merina Begg will be at WTM in London and is looking forward to meeting up with clients, potential clients and colleagues Argentina Stand S2-412 to discuss Argentina. You can coordinate appointments with Katrina at katrina@americas.co.uk
---
BOLIVIA
CRILLON TOURS S.A.
Bolivia is one of the richest countries in terms of flora and fauna in the world, with geographical diversity from Amazonian lands to the Andes. We cover all ecosystems, but today we offer you a magical 3 hours Tour in the surroundings of Santa Cruz, to one of the 80 most comprehensive urban wetlands on the planet.
Visit the urban wetland, which boasts 144 species of flora, 195 bird species, 26 mammal species, and 16 varieties of reptiles. Crossing the Piray River, appears the picturesque village of URUBO to see open air the famous "sloths bears"' in the town of Porongo.
To conclude, enjoy a typical snack at the Porongo crater while watching a magic tropical sunset.
---
BRAZIL
Brazilian Tourist Board – Embratur
World Book Capital 2025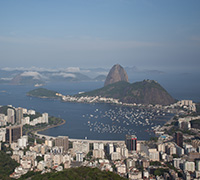 UNESCO has named Rio de Janeiro World Book Capital for 2025. It is the first time that a Portuguese-speaking city has been designated World Book Capital. Cities bearing the title undertake to promote books and reading for all ages and groups within and across national borders. Rio conceives its project as having the ability to affect social change through literacy, education and poverty eradication.
Read more HERE
Discover Spectacular Brazil – Brazil has launched a new campaign in the UK showcasing unforgettable experiences, adventure, and respect for nature. Check it out HERE.
Brazil will be present at WTM London at the beginning of November. Come visit us at Stand S2-300, S2-200. It is the perfect opportunity to reconnect and rediscover our spectacular country. We are looking forward to seeing you.
---
CHILE
travelArt
Self-drive in Chile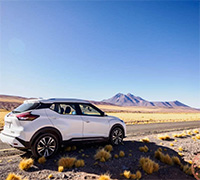 Self-driving through Chile offers a remarkable journey of diverse landscapes and cultural richness. Starting in Santiago, the capital city, you can explore its historic neighbourhoods and vibrant street art scene. Heading south along the Pan-American Highway, you'll encounter the lush central wine valleys, perfect for wine lovers.
Further south, the Araucanía region beckons with its pristine lakes and Araucaria forests, a nature lover's paradise. The famous Carretera Austral leads to Patagonia, where glaciers, fjords, and the breath-taking Torres del Paine National Park await.
Northern Chile surprises with the otherworldly Atacama Desert, boasting lunar landscapes, geysers, and stargazing opportunities. Along the way, savor fresh seafood and traditional Chilean cuisine. With diverse terrains and friendly locals, self-driving in Chile is an adventure that promises unforgettable experiences.
For more information: info@travelart.com | www.travelart.com
---
Turavion
WILDCATS OF CHILE: Get to know 5 amazing felines from our country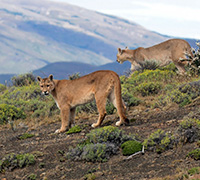 Chile's wilderness is a sanctuary for an array of wildcats. The puma is the undisputed apex predator, playing a pivotal role in maintaining ecosystem balance.
The Pampas cat is a strikingly patterned feline that thrives in Chile's diverse habitats – a hidden gem of Chilean fauna. The Andean Mountain Cat, found high in the Andes, is a rare and mysterious creature, marked by its long bushy tail. Geoffroy's cat, a smaller yet equally fascinating wildcat, graces diverse landscapes with its elegant markings.
Finally, Leopardus guigna, one of the world's tiniest wildcats, dwells in the dense temperate rainforests of southern Chile, captivating all who glimpse its expressive face and distinctive spots.
Together, these wildcats embody Chile's rich biodiversity, adding an enchanting dimension to the nation's already mesmerizing natural landscapes.
---
Say Hueque Argentina & Chile Journeys
Sustainability News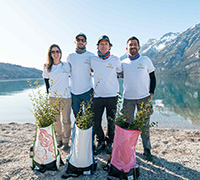 At Say Hueque Argentina & Chile Journeys, we are thrilled to announce our sustainable updates!
Recently, we successfully planted 20,000 trees in collaboration with ReforestArg in Patagonia. We proudly reaffirm our commitment through "Say Bosque," a 100,000-tree forest that we aim to complete by the next Pachamama Day in 2024.
Know more about our 100,000 trees project at: 100000treesproject.org
Another milestone we are excited to announce is our official certification as a B Corporation, uniting with a network of around 7,500 organizations committed to using business as a driver for positive change.
---
COLOMBIA
The Colombian Trip
10 Reasons Why Travelers are Visiting Colombia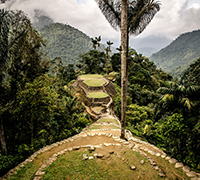 Colombia offers a love affair with travel that's hard to resist. Join us as we reveal the irresistible reasons why Colombia is becoming a beloved destination for UK travellers.
1. Most Biodiverse Country Per Square Kilometer on Earth.
2. Host to 14% of the World's Plant and Animal Species.
3. Global Leader in Bird Species Diversity.
4. An Oasis of Year-Round Tropical Warmth.
5. Home to the Largest Variety of Orchids Globally.
6. Producer of the World's Finest Coffee Brew.
7. World Epicentre of Emerald Production.
8. One totally new fruit to try every day for 365 days.
9. Warmth and welcoming people, always highlighted by travellers who have visited our country.
10. A Seamless Journey from London: Colombia, Just a Night's Sleep Away.
---
Colombian Journeys
BREATHE TAYRONA 2023. COLOMBIA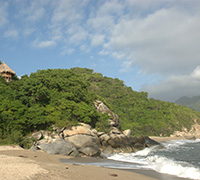 From October 19th to November 2nd, The National Natural Park Tayrona will be closed to visitors. During these 15 days, the four indigenous communities of the Sierra Nevada de Santa Marta will perform ancestral practices of spiritual cleansing and relaxation of the local flora and fauna. The Colombian government strategy in alliance with the indigenous, proposes 45 annual days of ecotourism pauses, to protect the natural and socio-cultural biodiversity of the territory. The additional closing dates are February 1-15 and June 1-15.
Colombian Journeys is committed to the protection of the environment, and we believe that the "Breathe Tayrona" project allows us to renew nature, beaches, ecosystems, and the species that live there.
If you want more information about excursions and packages at Tayrona National Natural Park, please contact us at:marketing@colombianjourneys.net
---
COSTA RICA
Swiss Travel
Let's meet at WTM London!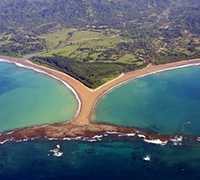 Swiss Travel will be attending WTM London, from November 6-8, in ExCel, London.
Book an appointment with Rolando Campos, Our Sales Manager, and get to know our latest products and services, and more about our amazing destinations in Costa Rica.
Visit our stand S3-300 or for appointments, please email rolando.campos@swisstravelcr.com
---
ECUADOR/GALAPAGOS
Quito Turismo
Three viewpoints that will take your breath away from the dizzying heights of Quito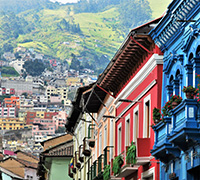 The Capital of the Centre of the World is home to an array of fabulous viewpoints, offering visitors breathtaking experiences with unbeatable panoramic views of the Ecuadorian city.
Guápulo: this viewpoint gives visitors the chance to enjoy magnificent views of landmarks such as Cayambe volcano, Cerro Puntas mountain and Cumbayá valley, without forgetting the iconic Simón Bolívar Avenue.
Cruz Loma viewpoint: this spot, at an awe-inspiring 4,000 metres above sea level, offers uninterrupted views of the city and the chain of volcanoes that encircle it, including Cayambe, Cotopaxi and Antisana, among others.
El Panecillo Reaching some 3,000 metres above sea level, is the perfect location to appreciate the finest vistas of Quito.
---
GeoBoutique Travel Designer
Geo Boutique invites you to enjoy an unforgettable high-end experience through the Enchanted Galapagos Islands, exploring the archipelago at your leisure, tailor-made with exclusive private services and only the best accommodations the islands have to offer.
Island Hopping on the Galapagos is the best way to ensure you get exactly what you want and need to see in a more intimate setting while also supporting local businesses and families, enjoying delicious local cuisine, getting the island's history and present from local guides and citizens and also giving back to a community that gives so much to visitors from around the world. The Galapagos Islands are a mecca for nature lovers, but only a handful can enjoy a once in a lifetime luxury experience, where private chartered
---
Tropic
Ecuador holiday season availability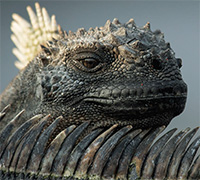 The holidays are fast approaching and availability can be a challenge this time of year. We are pleased that we still have availability for your travellers in Galapagos, Ecuador's Mainland and the Amazon during the holiday season!
Whether your guests are looking for a cruise in the Galapagos, time to relax in a cosy hacienda in the Andes, an escape to explore the wonders of the Pacific Coast or an adventure in the Amazon, we can help! Contact our all star sales team to check availability and book, but act quickly before space is gone!
---
Anakonda Amazon Cruise
BLACK FRIDAY SPECIAL OFFER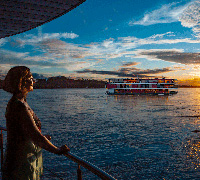 2 Weeks of Amazon Cruise Deals!
We are getting closer to the great offers season, and we wanted to make sure that you have enough time to include our Amazon expedition cruises as part of the special discounts offered to your customers.
Book from November 20th to December 3rd, 2023, and your guests will receive up to 50% discount for selected Anakonda and Manatee 2024 departures.
Check out our Black Friday 2024 selected departures!
You may also download our flyer to promote this offer with your clients.
Contact us for more information at info@anakondaamazoncruises.com
---
EL SALVADOR
Embassy of El Salvador
SURF Beaches of the Wild East: Playa Las Flores, Playa Punta Mango, Playa La Vaca, Playa El Toro.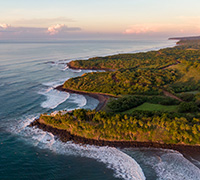 Welcome to the Wild East of El Salvador, home to paradisiacal beaches, imposing mountains, and unique biodiversity! From the majestic Las Flores Beach to the beautiful islands in La Unión, this corner of the world has everything for adventure and nature lovers.
Playa Las Flores, Playa Punta Mango, Playa La Vaca, Playa El Toro: these names evoke images of perfect waves and world-class surfing. Whether you are a surfer or just seeking the thrill of the waves, you can't miss the opportunity to ride them at Punta Mango, a deserted beach known only to a few. This is the surfing paradise you've been looking for!
---
MEXICO
Nayarit Tourism Board
WTM event invitation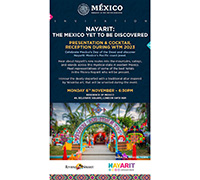 The Nayarit Ministry of Tourism and the Mexican Embassy will be hosting a cocktail reception to celebrate the Day of the Dead on the 6th of November during World Travel Market.
Tour operators and travel agents members of LATA are invited to join the event 'Nayarit: The Mexico yet to be discovered'.
---
The Los Cabos Tourism Board
Los Cabos VIP Summit 2023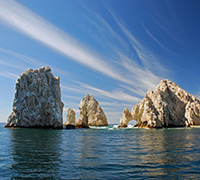 Every year in November, Los Cabos opens its doors to host the most anticipated event of the year in the world of luxury travel and innovation – the Los Cabos VIP Summit! Set against the stunning backdrop of Los Cabos, Mexico, this year's edition promises to be nothing short of extraordinary, offering an unparalleled platform for people from all over the world. Industry leaders, visionaries, and discerning travellers will converge on the destination, to collaborate and discover the future of luxury travel and experiences.
---
PERU
Aqua Expeditions
Solo Traveller Special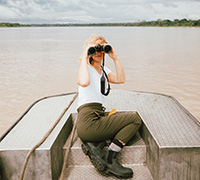 In the mood for a solo adventure?
Sail the world's most remote destinations in luxury on board our award-winning fleet.
Book by 31st March 2024 and enjoy a waiver of the single supplement fee (usually an additional 25%) on select 2024 and 2025 departures on board Aqua Nera and Aria Amazon .
Valid for new bookings only and not retroactive for existing bookings.
Enjoy the signature Aqua experience across our entire fleet, characterized by unmatched hospitality, spacious accommodations, and adventures which you will cherish for a lifetime.
Read more HERE
---
Vipac Travel – Peru
Huaypo Hot Tubs in The Sacred Valley of Peru
Discover this wonderful experience in exclusive handmade wooden tubs, strategically located on the shores of Huaypopara Lagoon to offer visitors breathtaking views of the mountains and snow-capped peaks surrounding the valley. During a visit, immerse in a haven of tranquility while enjoying the temperate waters heated through a wood-fired system that allows one to connect authentically with the marvelous ecosystem of Huaypo Lagoon.
These hot tubs in the Sacred Valley of the Incas invite guests to experience an unforgettable adventure in peaceful surroundings while connecting with the history and essence of this ancient land. Vipac Travel invites visitors to come and be a part of this once-in-a-lifetime experience.
---
Amazonas Explorer
Inca Trail Tickets still available for Christmas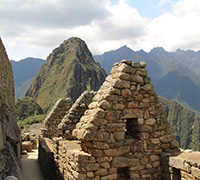 With the end of the year drawing closer it's time to start thinking about last minute Christmas trips- and what could be a better way to celebrate Christmas or the New Year than passing through the famous Inca Sungate? A view that is so famous anyone could recognise it, and yet, everyone who see's it in person can hardly believe their eyes.
It's time to make the most of the holidays, it's time to visit Peru.
---
Setours Handcrafted Journeys
New Culinary Experiences in Lima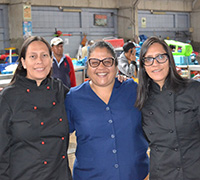 Embark on a delectable journey in Lima with our latest culinary experiences. Dive into the heart of local cuisine with a full-day cooking class, including a visit to a vibrant food and fish market, all under the guidance of Chef Mabel, a cherished member of the Aliaga Family.
If you prefer a more relaxed approach, join our enchanting dinner show after an afternoon market excursion. Despite facing significant challenges during the pandemic, the Aliaga Family persevered, bringing Peru's culinary traditions into their home. Now, their passion transforms your experience, promising an unforgettable and intimate gastronomic adventure through Lima's flavours.
https://www.setours.com/wp_experience/culinary-experience-including-fish-market-visit/ https://www.setours.com/wp_experience/local-dinner-preparation-show/
---
Condor Travel
Inca Trail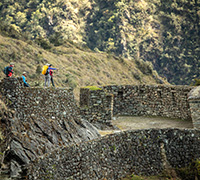 Live the experience of reliving the footsteps of the Incas on one of the world's most famous and impressive treks! Tickets for the 2024 Inca Trail season are now on sale for both the long 4-day and short 2-day routes.
The long Inca Trail runs 39 kilometres from Ollantaytambo to Machu Picchu, crossing the Andes and entering the Amazon cloud forest in a route full of history and admirable landscapes.
It is important to remember that the Inca Trail tickets are different from those of the traditional visit to the citadel of Machu Picchu. In both cases, we recommend purchasing tickets more than six months in advance to enjoy a smooth visit and guarantee the traveller's preferred travel dates.
---
LIMATOURS
Pick your promo!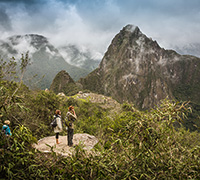 We are launching two promos specifically aimed at our UK clients to travel to some of our most representative destinations, including the famous Cusco, the white city of Arequipa, the Andean Plateau in Puno, and of course, everybody's starting point, the cosmopolitan city of Lima.
These programs include two recently recognized destinations by the Green Destinations Story Awards 2023: Machu Picchu and Lake Titicaca.
We have two alternative programs on a seasonal promotion: Andean Experience, a 9-day program across four destinations in Peru, and the Explore Peru, a 10-day program across three of our main destinations. See which best meets your needs, and write us at aec@limatours.com.pe for more information.
---
Tropic
Peru festive season special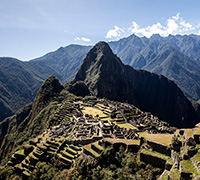 Your guests can experience the magic of the festive season in Peru when they arrive before the crowds, with specials from Tropic valid through Dec. 14.
Travellers can take their pick – enjoy nearly 20% off of our 14D/13N Highlights of Peru program visiting Lima, Arequipa, Colca Canyon, Machu Picchu and more, or a 10% discount on a 7D/6N program that includes Lima, Cusco and Machu Picchu. It's a fantastic opportunity for your guests to see some of the wonders of these iconic destinations during a time of year that rarely sees special offers and often has little to no availability. They can celebrate the holidays early in the lofty heights of Cusco, in the shadow of Machu Picchu and while feasting on Lima's world-famous cuisine.
Contact us for details.
---
Metropolitan Touring Peru
Seamless South America: Explore Peru and Colombia with the new flight connection!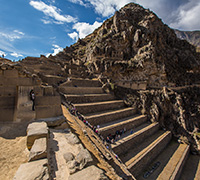 Metropolitan Touring Peru is delighted to announce that the Cusco, Peru – Bogota, Colombia flight, is in operation as of October 30th. This direct flight link provides a fantastic opportunity for you to effortlessly explore two captivating destinations. Experience a one-stop-shop journey through the enchanting gems of South America, allowing you to seamlessly explore rich cultures, stunning landscapes, and unique experiences in both countries.
Don't wait any longer to fulfil your wanderlust! Contact our Destination Experts and discover the packages and tours waiting for you: info@metropolitan-touring.com.pe
---