NEWS FROM LATA FOUNDATION
Enjoy the gift of giving – the LATA Foundation creates Christmas donation vouchers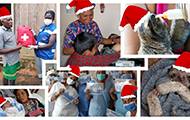 Christmas is a time for giving and there has never been a time when the communities in Latin America that rely so heavily on tourism need your help. To help raise funds for essential causes, the LATA Foundation has created a collection of Christmas gift certificates to suit every budget. For example, £5 will cover a pair of ballet shoes for a child attending Projeto Vidançar; a dance school for underprivileged children from one of Brazil's favelas. Or for bigger budgets, £100 would cover one month's worth of PPE equipment for five Mayan midwives operating in remote areas of Guatemala.
So whether you are struggling for a £5 Secret Santa idea or a larger gift for that difficult-to-buy family member, the LATA Foundation has a whole range of brilliant gift certificate options.
Price: From £5.00 – £100.
Available from https://latafoundation.org/lata-foundation-christmas-gifts/
---
NEWS FROM UK MEMBERS
The Latin America Travel Company
First UK tourists to visit Ecuador and Galapagos since March
We are pleased to announce that our first customers since March have departed on their trip to Ecuador and Galapagos.
They are the first tourists from the UK to visit Ecuador and Galapagos since March, giving them a once in a lifetime opportunity to see these destinations with almost nobody else around.
We also have customers travelling in Costa Rica and all our partners are thrilled to finally see some tourists coming back.
---
Charitable Travel
February is LATA Month
Every Tuesday in February : 09, 16, 23 and 02 Mar we are running Latin America Travel Month (3 destinations per event). FREE for LATA member destinations to participate. No commercial organisations this time.
Direct customers will join to learn all about your destinations. Sign up by emailing melissa.tilling@charitable.travel.
See our USA Travel Month running now to see how it works: https://charitable.travel/north-america/usa-travel-month/.
---
tranquilico
Access to Latin America google drive – safety self assessments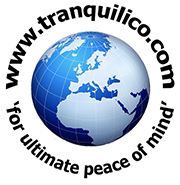 Don't forget to give us one e-mail per company (Tour operator or DMC) to gain access to our Latin America data on the safety status of transport, aviation, marine and high risk activity suppliers – free courtesy of your LATA membership. This complements the data on accommodation provided by Sanderson Phillips.
You need a google account linked to a work e-mail to gain access to the google drive. For those who work in other destinations, we also have data for UK & Ireland, Europe, North America, Caribbean, Africa, Indian Ocean, Middle East, Far East & Australasia (charges apply).
---
AVIATION NEWS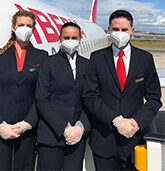 British Airways / Iberia
We are pleased to announce that we will be operating direct flights once a week between Madrid and Medellin and Madrid and Cali. Both destinations connect well from London Heathrow.
This we will strengthen our network in Colombia, where Iberia also flies to Bogota. Flights are already on sale on all distribution systems.
---
REGION-WIDE
Vapues Travel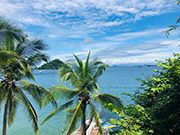 We're now bringing our trusted, professional services to nearby Panama, operating across a range of popular and off-the-beaten-track destinations throughout the country.
We offer authentic Panamanian hotels, private vacation rentals, and a variety of curated experiences and tours which will show your clients the heart of this beautiful country. Alongside this, they can enjoy a complete, tailored service, with efficient transportation and the same reliable ground support on which we've built our reputation.
Take a look at our diverse Panama and Nicaragua tailored travel range, on our newly designed website at www.vapues.com.
---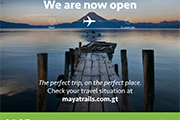 Maya Trails
Guatemala, Belize, and Honduras are open and we are ready for business! With all the best protocols in place for your clients for a safe and amazing journey in our Region.
For more information about our services, CLICK HERE.
---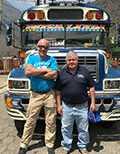 Pure Central America
Central America is already open for international travel, flight routes and frequencies are slowly increasing and others are expected to resume in December.
Find out HERE which countries have also opened their land borders allowing to travel by land and their restrictions.
---
Quimbaya Latin America
Biosecurity certifications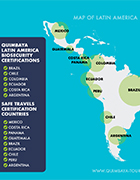 Safety is first! As borders open in Latin America, Quimbaya Latin America has been setting up health protocols and also obtaining the biosecurity certification #Safetravels from the World Travel Tourism Council in 6 destinations already (Costa Rica, Ecuador, Brazil, Argentina, Chile, Colombia).
Furthermore, we have created the health and safety protocols and guidelines for all our services in all our 11 destinations.
For more information on our measures and certifications, visit our website: https://www.quimbaya-tours.com/en/home/ or contact me Laura-ortiz@quimbaya-tours.com
---
Condor Travel
South America has started its engines!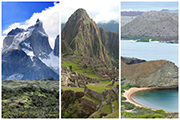 Chile, Peru and Ecuador have opened its borders to the world, and once again you can visit some of the main attractions in the region, like Machu Picchu, Galapagos and Torres del Paine. All touristic infrastructure is also ready to welcome you.
To pitch into this reactivation, we have created Flexitravel: flexible booking policies, early-bird discounts and renewed experiences. Please get in touch to discover everything we have prepared for you!
---
ANTARCTICA
Antarctica21
Antarctica21: Flexible Booking Policy and 2022-23 Plans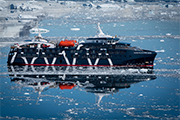 To provide travelers with flexibility, we are currently confirming FIT reservations for our 2021-22 departures upon payment of a $1,000 deposit per person.
The deposit is fully refundable until December 31, 2020. On January 4, 2021 the balance of the deposit will be due and from there on the standard booking conditions as indicated in the 2021-22 brochure will apply.
The planning of 2022-23 season is also under way. If you have specific projects and requests, such as charters or large groups, please let us know.
---
ARGENTINA
Say Hueque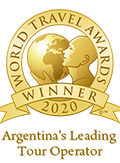 We are thrilled to announce Say Hueque has been recognized as Argentina's Leading Tour Operator in the World Travel Awards

We couldn't be prouder of our team: a band of adventurers devoted to creating transformational travel experiences. Say Hueque's team is our real prize!
They are dedicated professionals putting all their love, expertise and passion in order to deliver the most memorable journey for those exploring this amazing part of the world.
Let's keep working for a more sustainable, responsible and meaningful way of discovering the world.
---
Trips SouthAmerica
One of the least visited sections of Patagonia is the Patagonia Park Circuit, perhaps the most important conservation project shared by Argentina and Chile.
If your clients are looking for Wildlife spotting, Jurassic landscapes, lakes, the Andes, petrified forests, to Navigate to the Marble Chapels, trek to "Cueva de las Manos" and to drive in the mythical Route 40, this is the place.
Check out our week-long package here: https://www.trips-southamerica.com/package/patagonia-national-parks-road-trip/#package-overview
---
Estancia Los Potreros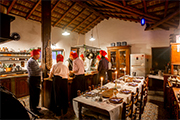 We have something for everyone of our clients, alongside exceptional riding we have a whole host of activities for our non-riding guests. They can take a guided hike up into the Sierras Chicas and witness some of the plentiful and varied birdlife all year; including visits from the American Kestrels and the Peregrine Falcons and of course the Andean Condor.
They can also enjoy relaxing days in the garden, lying by the pool, an evening cooking lesson alongside our chefs, sampling some of the finest Malbec and Argentine wines and being immersed entirely in Argentine culture.
To find our more about our programmes, visit our website or email us directly.
---
Argentina Travel Partners – ATP DMC
Argentina – private and immersive travel
From remote lodges to a vineyard resort or a beach house, Argentina Travel Partners offers a wide variety of properties and activities where guests will be able to enjoy pampered privacy in an amazing and unforgettable trip.
For those travelling as a couple, or as a multi-generational family journey, or with a small and trusted group of friends, or as a solo traveller ATP DMC will help you create private and immersive itineraries. Focusing on one area instead of jetting around the country. We will help fulfill travellers new mindset, reducing movement and exposure.
Take a look at these ideas: Argentina Private and Immersive Travel
---
Antarpply Expeditions
Season update
Antarpply Expeditions regret to announce that they will not operate their 2020-21 Antarctic season. Given the numerous uncertainties in relation to Covid-19, we believe it is the safest decision for our passengers, crew and staff, to postpone all voyages to the 2021-22 season.
Please find the 2021-22 program on our website or contact info@antarpply.com.
We look forward to welcoming your guests on board the USHUAIA starting in November 2021.
---
BOLIVIA
Crillon Tours
Good news! Airplanes once again take to the world skies including from/to Bolivia.
OB; (LPB/MAD/LPB) (LPB/MIA/LPB) (LPB/SAO/LPB) (LPB/BUE/LPB)
AR; (BUE/VVI/BUE) cx LPB.
Z8; (LPB IQQ/LPB)
LA; (SCL/LPB/SCL) (LIM/LPB/LIM.
AV; (MIA/BOG/ LPB/BOG/MIA)
CM; (MIA/PTY/VVI/PTY/MIA) cx LPB.

UX

; (MAD/VVI/MAD) cx with other European countries.
Land & and lake borders will be soon open and Crillon Tours has been the first Tour Operator to comply with all national/international Bio-Security protocols, thus obtaining the rigorous authorizations. Live, dream & travel again…is the now world wish!
For more information, please visit our website.
---
BRAZIL
Havas Creative Tours
Jalapão – Beautiful sceneries with waterfalls, sand dunes, canyons, and enormous rocks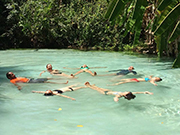 Jalapao State Park is close to Mateiros, about 300 km from Palmas, capital of Tocantins. Well-sought out for adventure tourism and ecotourism, the park holds unforgettable experiences.
The natural landscapes of Cerrado, the Brazilian savannah, features rivers, rock formations and numerous species of fauna, such as jaguars, maned wolves and macaws. For the adventurers, the park is ideal for canoeing, diving and rappelling.
For more information, CLICK HERE.
---
Walpax Brazil Travel Partners
A Jeep ride up to the mountains of Petropolis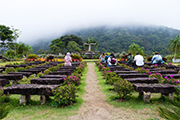 At the "Valley of Love" the gardens are inspired in several spiritual lines, such as Christianity, Buddhism, Hinduism, Candomblé, among other religions. A beautiful landscape of plants, sculptures, and the surrounding flora and fauna of the mountainous region.
The experience involves time to relax, unwind, and cleanse the soul. You clients will get to reinvigorate with a dive at a deep blue waterfall nearby. Everyone is invited, everyone is included.
To learn more about this, click HERE.
---
CHILE
travelArt Chile
Santiago – capital of mountain tourism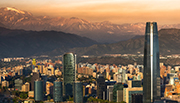 If your clients think of Santiago de Chile, they might first think of a typical cityscape of a metropolis. However, the special thing about this city is not only the modern high-rise buildings, the charm of the old town or the multi-faceted districts. Santiago is surrounded by the impressive Andean mountains.
The national institution CORFO, therefore, launched a five-year project with the aim of promoting the development of the mountain area around Santiago into an international tourist destination. The metropolitan region is to become an attractive destination for mountain sports, with or without snow, 365 days a year.
If you want to learn ore about this and book your clients' holidays, please email us at info@travelart.com or visit our website.
---
Chile Tourism Board
Chile just launched the platform that will deliver all the information needed to travel to the country.
Requirements for entering Chile, travel recommendations and documentation to travel in Chile can be found at https://chile.travel/en/planviajarachile
---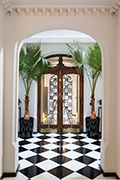 Hotel Magnolia
Renovations and Refurbishment
Hotel Magnolia is thrilled to announce that interior renovation has been underway for the last couple of months.
These extensive renovations and refurbishment will allow hotel Magnolia to provide the very best hotel experience to its valued guests. The hotel is scheduled for reopening in mid-February 2021.
For more information about the hotel, CLICK HERE.
---
Cascada Expediciones
On November 23rd, Chile's borders will open to tourists once again! Here at Cascada Expediciones, we are happy to welcome back travellers from abroad and look forward to organizing future trips in a safe and secure way.
To understand more about Chile's border opening and safety measures, check out our latest blog post.
---
andBeyond
Re-opening of Chile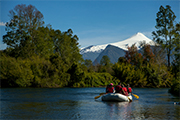 Following the reopening of Chile to foreign tourists, andBeyond has launched a '7 wonders in 7 days at Vira Vira' itinerary.
This trip allows guests to remain safe focusing on exclusivity and slow travel, staying longer at each destination as well as enjoying a jam-packed itinerary. From heli-skiing in the mountains to white-water rafting on the Trancura river this trip showcases the best that Chile has to offer.
To learn more, CLICK HERE.
---
COLOMBIA
Metropolitan Touring Colombia
Metropolitan Touring Leading Tour Operator of South America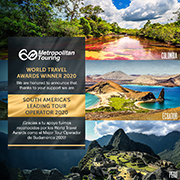 We are proud to share with you the good news: for the third consecutive year, we've been recognized as the Leading Tour Operator of South America at the World Travel Awards. The awards serve to acknowledge, reward and celebrate excellence across all sectors of the global travel and tourism industry.
We want to give a special thanks to our partners and team members for always working together to achieve brilliance and memorable travel experiences. We also want to extend our gratitude to our clients and friends for being our motor and motivation, we value you!
---
Colombia57
Colombia: The uniqueness of visiting soon
Avianca resumes service to Bogotá and a negative PCR certificate is no longer an entry requirement; highlighting the preparedness of Colombia to once again welcome visitors.
A convenient overnight flight from the long winter days to a land of tropical diversity of nature and culture where our product and service have been tailored to provide a once in a life time opportunity to experience Colombia with few other visitors in sight!
---
COSTA RICA
Nayara Resorts
Nayara Resorts Joins forces with Tanica Hoteles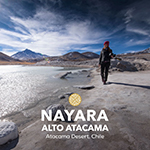 Expanding beyond Costa Rica and adding two new hotels to its collection Nayara Resorts, known for its three properties in Costa Rica often ranked amongst the top hotels in the world, is thrilled to announce a new partnership with Tanica hotels in Chile.
This is Nayara's first foray beyond Costa Rica and they look forward to offering guests their patented incredible customer service and gracious hospitality, starting with Nayara Alto Atacama, in Chile's Atacama Desert and Nayara Hangaroa on Easter Island.
Reservations will be centralized in Costa Rica for the collection and can be made by email at reservations@nayararesorts.com
---
Travel Excellence
Environmentally friendly trips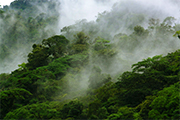 Costa Rica and Travel Excellence are considered leaders in environmental matters thanks to the positive impact in sustainability as well as the actions to reduce and compensate carbon emissions. Travellers can also become part of these efforts, and contribute with different projects.
A new tool allows them to calculate the carbon footprint caused by their trips, and know the equivalent environmental payment to offset it.
Learn more HERE.
---
CUBA
Cubania Travel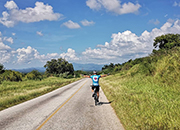 Cubania Travel are delighted to announce the reopening of Havana airport to international commercial flights as of Sunday November 15th.
Cuba has put thorough protocols in place to ensure a safe arrival in the country, including an immediate PCR test and an obligatory USD30 healthcare sur-charge.
Cubania have designed their own safeguards alongside trusted suppliers, and look forward to welcoming cyclists, walkers and dancers alike back to the island! https://cubaniatravel.com/need-to-know/coronavirus-travel-information/
---
ECUADOR/GALAPAGOS
Galagents
During the last weeks Ecuador and the Galapagos Islands have increased the quantity of visitors arriving, focusing in travellers from USA and Canada, Galagents offers special rates to reactive the tourism in the country after the lockdown.
To check the special rates available please visit www.galagents.com
---
Napo Wildlife Center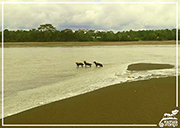 Just some days ago, we were very lucky to have seen Bush Dogs near the lodge. As the Añangu Community decided to ban hunting, fishing and cutting down trees, several years ago, flora and fauna of this space of the Amazon Rainforest have been developing.
Small species population have grown, allowing bigger animals to be more frequently spot in the Añangu Land.
If you want to learn more about Napo Wildlife Center, CLICK HERE.
---
EQ TOURING
Amazing Charter Rates for 2021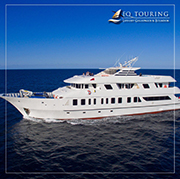 At EQ TOURING we strongly invite you to promote our private charters in Galapagos. This is perhaps the best and only way to guarantee safe travels for your guests. Take advantage of the promotions and amazing prices that we have for all 2021.
Check our deluxe yacht on this link and call us for availability and prices. For more information, CLICK HERE.
---
INCA Floats
Special Promotion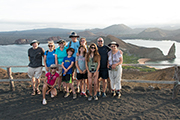 INCA is pleased to offer a new opportunity for those who wish to discover Galápagos while remaining within their secure social group of trusted family and friends.
Groups between 4 and 10 guests may request INCA's new Exclusive Use option and turn their Galápagos adventure aboard luxury yacht INTEGRITY into a completely private cruise.
For more information, please see: https://www.inca1.com/galapagos-exclusive-use
---
GUYANA
Wilderness Explorers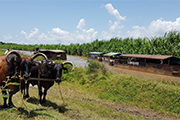 Guyana's airports reopened on the 12th October and Wilderness Explorers are working closely with the Guyana Tourism Authority to prepare for the the return of travellers to our region. We have been busy developing new itineraries and excursions, many with a culinary twist such as the Seven Curry Tour with The Singing Chef, and In The Foodsteps of Gordon Ramsay.
Our day-trip to Uitvlugt Sugar Estate explores the importance of sugar in the dark history of Guyana and allows clients to navigate the unique irrigation system by ox-drawn sugar punt and chat with cane-cutters.
Contact claire@wilderness-explorers.com for more information.
---
MEXICO
The Los Cabos Tourism Board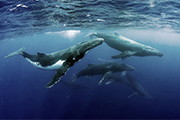 Whale watching off the Los Cabos shores is glorious, as the gentle giants can be found in impressive numbers all along the coast. The best time to observe them is during their seasonal migration to the nutrient-rich waters off Alaska from December through April.
During the season, charters run tours to the migratory grounds with a variety of boats. Your clients may find themselves on a wide, comfortable catamaran or a tony yacht, seeing pods of grey and humpback whales frolicking and spouting about with their young.
---
PANAMA
Panama Journeys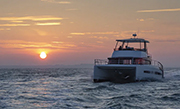 Discover the Gulf of Chiriquí Marine National Park onboard a brand-new new 43ft catamaran with a capacity for six guests.
Your clients can choose from 3 to 7-night program to visit Isla Coiba, Islas Secas and Islas Paridas which are located in proximity.
Chiquirí Gulf is one of the best-kept secrets in Panama. The park is also famous for its distant and lonely beaches of white sand, surrounded by crystalline water where it is possible to swim among multiple tropical fish, an additional attraction for snorkelling lovers.
For more information, visit out website.
---
PERU
Sol y Luna Lodge
Sol y Luna to re-open on 15 Dec 2020
Hotel Sol y Luna is re-opening its doors on 15th December 2020. We have a new 100% flexible booking policy meaning there will be no charges for any changes or cancellations made to bookings right up until guests have their negative Covid test prior to travel. Rates will also be frozen for 2021 and 2022.
For more info please email us on: info@hotelsolyluna.com
---
Belmond
Reconecta Campaign – A journey to remember in Peru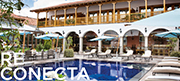 Peru is one of a select places on earth where the present resonates with rich, vibrant history. Its past is powerfully evident in evocative Inca hilltop ruins, enigmatic lines carved into the desert, and museums filled with pre-Columbian ceramics. Long-held traditions live on in hand-woven alpaca textiles; in Inca trails etched into the mountains, now thrilling ecotourism routes; and in Andean customs and festivals that reveal the deeply held beliefs of spiritual people.
Belmond Hotels in Peru offer exceptional outdoor experiences, exclusive spaces for intimate stays and sparkling moments in the most inspiring destinations.
For more information about the Belmond Hotels in Peru, CLICK HERE.
---
Aqua Expeditions
Aqua Expeditions Resumes Amazon Operations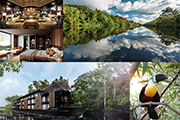 With Peruvian borders slowly opening up to regional and international destinations, Aqua Expedition is pleased to announce the resumption of its Peruvian Amazon operations beginning with the first departure of Aria Amazon on December 18th, 2020.
Just in time for the holiday season, guests will be able to reunite, celebrate, or getaway with family and friends across three-, four-, and seven-night itineraries in unparalleled privacy and safety for a once-in-a-lifetime adventure in the heart of the Amazon rainforest.
Start planning your guest's next adventures with us! For more information contact us at reservations@aquaexpeditions.com
---
Setours – Handcrafted Journeys
Martin Vizcarra was impeached by congress and Dr. Francisco Sagasti has been elected as the new president and is set to bring the nation together.
Tambo Del Inka and Explora in the Sacred Valley will be re-opening on November 25 and December 21 respectively.
SUMAQ in Aguas Calientes announced the reopening of its doors on the 23rd of December 2020 with promotional rates for bed & breakfast only, valid throughout 2021.
Amazon cruises by ARIA will resume on December 18th and the maiden voyage of the Aqua Nera departure has been scheduled for April 2021.
For more information visit: https://www.setours.com/south-america-news-17-november-2020/