REGION-WIDE
Vapues Travel
Do you have repeat customers looking to travel around Christmas?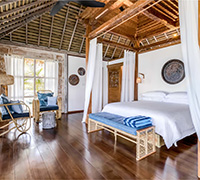 At Vapues Travel, we work with a selection of perfectly located boutique hotels and resorts, across both Nicaragua and Panama. Most properties are already fully booked around Christmas and New Year's Eve, while others still have limited availability.
We love to make things easy for our clients and have contacted all our favorite hotels and resorts to ask about availability over festive season. Please contact us on info@vapues.com for a comprehensive list of available properties and privately guided experiences.
---
UK MEMBERS
tranquilico.com
Get ready for 2023 and post Covid world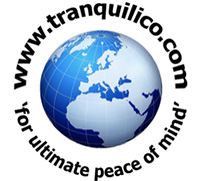 Now is the time of year to take stock of your overall risk management.
Update any safety management system to reflect the post covid world.
Check out the status of your suppliers via Sanderson Phillips portal for accommodation and the tranquilico global google drive for non-accommodation suppliers. Remember = this safety assessment process is part of your LATA membership if you are a Tour Operator.
LATA DMC members can also use the services we provide for a small additional cost
You should also review your crisis management plan and put your team and any new staff members through a desktop simulation to test their preparedness. This is all good due diligence for minimising risk and then learning how to handle things when they go wrong.
Contact: safety@tranquilico.com
---
ARGENTINA
Estancia Los Potreros
Los Pots Goes Plastic Free!
We are loving our new local organic and biodynamic soaps – all our products in guest rooms are now plastic free and use sustainable locally sourced materials. Our new solid shampoo and conditioner's combine perfectly with an orange body scrub (as well as a Malbec scrub made from the grapes of one of our new favourite Malbecs). Our hand-soaps are made from roses and lavender! Our new products are gentle and do not contain harsh surfactants like sulfates and chemicals like parabens.
---
ALCHEMY DMC
Travel in luxury, comfort, and privacy with the ALCHEMISTS!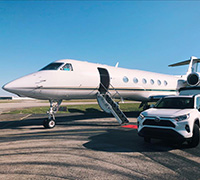 There are many advantages to private jet charter…The ability to travel on guests´ own schedule, access to thousands of airports, privacy, eliminating long airport lines, and significant time savings all contribute to the overall value of this experience. We strive to be at the forefront of corporate entertainment and hospitality.
Not only for prestigious events and luxury vacations-but we also offer our clients dependable and luxurious private air rides. We provide an exclusive fleet, own crew, hangar with VIP lounges including catering service, wi-fi, facilities with showers, and attendants at guest´s service. On board, the magic continues, comfort and personalized service.
Whether a jet or a private helicopter, ensure the trip is tailored to meet your guests´ exact needs. Contact the ALCHEMISTS to learn more – Come fly with us!
---
BOLIVIA
Crillon Tours
Trans Andes Rally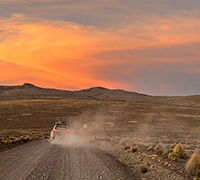 Crossing Peru, Argentina, Bolivia and Chile, Kalmar Beyond Adventure in work with Crillon Tours, run a fabulous rally, the Trans Andes with a fleet of Porsche 911's and Cayenne's, going throughout amazing Bolivia, experiencing our fantastic sceneries and touristic attractions, in the comfort and luxury of Porsche German automobiles.
Driving through the vastness of the Uyuni Salt Flats -the largest on earth- they enjoyed a once in a lifetime experience. The noise of silence in the solitude of the white desert, just overwhelm them. Bolivia with Crillon Tours is- without any doubt-a unique host country for this and any event & visits.
---
CHILE
KMS Travel
Company news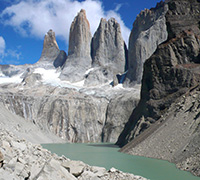 On November 12, Chile won the World´s Best Green Destination in 2022, in the 29th version of the World Travel Awards. The honour, which had already been awarded to our country on two occasions, in 2019 and 2020, recognizes the promotion of natural destinations and the planning, development and promotion of responsible and sustainable tourist experiences with the environment.
This reflects our commitment to continue developing a green and sustainable tourism industry, promoting experiences that support local communities, and respecting the diversity of flora and fauna.
In brief, Chile is extraordinarily conscious of the relevance of preserving the natural heritage of the country.
---
travelArt
Tapati Rapa Nui festival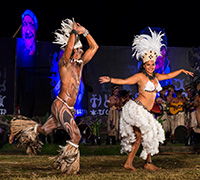 Easter Island is not only worth a visit because of the famous stone Moai sculptures, but also for the huge Tapati Rapa Nui festival celebrated the first two weeks of February that has become a tribute to the traditions of the Rapa Nui people and a unique opportunity to experience, share and preserve the cultural identity of Easter Island.
During the festival, the citizens of Easter Island present their music, gastronomy, art, mythology, and physical abilities in various sports competitions. There is also a series of events linked to the Rapa Nui ancestral knowledge of carving, crafts and agriculture. As Tapati is celebrated in the high season of summer, we recommend booking your flight and accommodation in advance.
info@travelart.com | www.travelart.com
---
Turavion
Cajón del Maipo : Outdoor activities in beautiful landscapes close to Santiago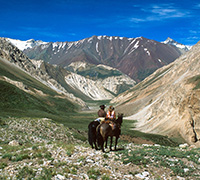 Cajón del Maipo is located only a few kilometres from Chile's capital and is the green lung of Santiago's metropolitan region. Here you can enjoy numerous outdoor activities surrounded by impressive natural landscapes.
Far from the hustle and bustle of the big city, you will find here an oasis of tranquillity that at the same time offers opportunities for adventurous sports activities such as climbing or speed rafting. You can also explore the area from horseback and ride through the Andes. If you are looking for relaxation, you will also find wellness offers, thermal springs or enjoy a picnic in the midst of nature in Cajón del Maipo.
incoming@turavion.com | www.turavion-incoming.com
---
Senderos

Psrtner news – Tierra Hotels

Senderos Partner TIERRA HOTELS in Chile has added 2 recent articles to its online BLOG: A Guide for Respectful Birdwatching has tips from the Birdwatch Network of Chile, while Discover the wild beauty of Patagonia focuses on an optional, new and exclusive tour for guests at Tierra Patagonia, organised in conjunction with the Cerro Guido Conservation Foundation.
See our latest news, offer and webinar information HERE
Please contact to info@senderos.co.uk for more details.
---
COLOMBIA
Colombian Journeys

THE 50 BEST RESTAURANTS OF LATIN AMERICA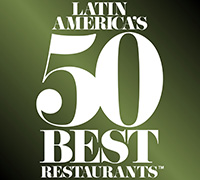 On 15th November "The Worlds 50 Best" revealed the ranking of the 100 best restaurants in Latin America in 2022, chosen from 21 cities in 11 countries. We are very happy and proud to share with you the 9 Colombian restaurants recognized among the 100 best in Latin America.
The winners were seven in Bogotá, including El Chato (#5), Leo (#13), Mesa Franca (#49), Harry Sasson (#56), Humo Negro (#74), Prudencia (#93) and Salvo Patria (#96). And two in Medellin, with X.O. (#59) and Sambombi Bistró Local (#88).
For more information visit: https://www.theworlds50best.com/latinamerica/en/list/1-50
---
COSTA RICA
Travel Excellence
Corcovado Air & Jungle Experience
This premium adventure allows visitors to enjoy Corcovado National Park from the best points of view. Fly from Osa Peninsula to Drake Bay airstrip and get gorgeous aerial landscapes of the jungle, rivers and the ocean. Hike through the amazing trails of the park and discover stunning waterfalls, giant trees of the primary forest and huge diversity of wildlife such as monkeys, toucans, scarlet macaws, among others.
This is the newest and exclusive way to visit the world-famous Corcovado National Park.
Read more HERE and feel free to contact Travel Excellence´s staff for detailed information.
---
ECUADOR/GALAPAGOS
Montemar Eco Luxury Villas
Generating wellbeing in our local community in Galapagos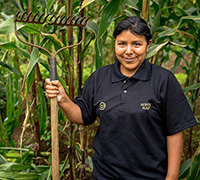 Choosing a locally owned and operated property in Galapagos means a great deal to empower the local economy for a better future. At Montemar, we strive to generate a positive impact in our local community of which we are an integral part. Meet Juanita, who is in charge of planting and harvesting our vegetables and fruits at the Montemar farm.
Our guests enjoy fresh, organic produce during their stay and can try our Signature Farm-to-Table Cooking Experience to connect with Mother Earth in a meaningful way.
For info, contact ventas@montemar.ec , visit www.montemar.ec, or contact your local supplier.
---
Adventure Journeys
Company news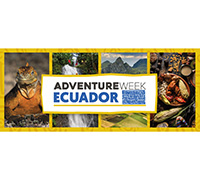 Adventure Journeys is excited to announce it has been selected to meet with representatives of International Travel Agencies that are currently participating in Adventure Week Ecuador. As a leading adventure travel company, Adventure Journeys believes that this type of travel has a positive effect on people's lives, creates connections and generates authentic experiences at the destination, as much with its surroundings as with the local people. So this time we are ready to make new alliances and continue to provide our clients with only the best experiences in the beautiful Ecuador country.
---
EL SALVADOR
Embassy of El Salvador
Joya de Cerén- A Cultural Heritage of Humanity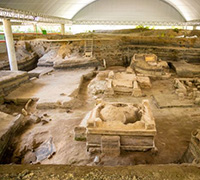 Joya de Cerén Archaeological Park is an icon of pre-Hispanic culture that shows how Maya daily life unfolded. Declared World Heritage in 1993, it characterizes by being the only site in El Salvador with evidence of the daily life of the Mesoamerican inhabitants of more than 1,500 years ago.
According to the Ministry of Culture, residents of the village were buried by the eruption of the Loma Caldera volcano, approximately in AD 650. Because of this natural event, this archaeological park located in the department of la Libertad is also called The Pompeii of America.
Joya de Cerén depicts the daily life of Mayan settlements and was accidentally discovered in 1976. Since then, it has been protected and investigated as it becomes a unique location in all Mesoamerica.
Find out more HERE
---
MEXICO
Journey Mexico
New Hotels & Tours in Mexico for 2023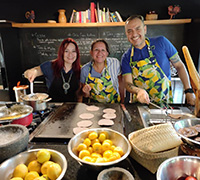 Luxury in-country travel company Journey Mexico is offering clients a stay at some of Mexico's newest hotels opened in 2022, as well as revealing the latest travel experiences it's been developing in destinations across the country. The newest experiences explore the country´s gastronomy, culture, and indigenous history in Mexico City, San Miguel Allende, Chiapas, the Colonial Region, Baja California Peninsula and Yucatan/Riviera Maya. Journey Mexico also shares advice on what to book now and its sustainability goals.
Click HERE for more information.
---
NICARAGUA
Nicaraguan Tourism Board – INTUR
Things you should do if you are young and visit Nicaragua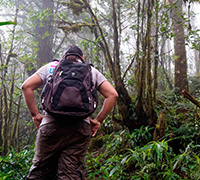 If you are young, a lover of nature, adventure and have decided to embark on a world trip, then Nicaragua has to be on your list to visit. Surf the waves of the Pacific, we have best waves for surfing. Climb the highest volcano in the country, then San Cristóbal volcano is where you need to go. Diving in the crystal-clear waters of the Caribbean, diving will become one of the best experiences. Hike to the highest point in the country, Cerro Mogotón, in Nueva Segovia. Make sandboarding from the peak of an active volcano Cerro Negro Volcano. Dancing at a local party in San Juan del Sur, Granada, León and Estelí.
https://www.visitanicaragua.com/2022/05/27/7-cosas-que-debes-hacer-si-eres-joven-y-visitas-nicaragua/
---
PERU
Aqua Expeditions
An Exclusive Aria Amazon Sailing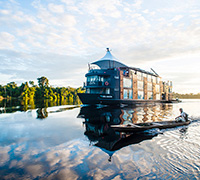 The Amazon rainforest is the place to be this holiday season. With Aqua Nera almost booked out, Aria Amazon will be hosting an exclusive departure for individual travelers from the 16th to the 23rd of December.
Contact our Reservations Team at reservations@aquaexpeditions.com and find out more.
---
Metropolitan Touring Peru
Company news
Metropolitan Touring is now more regional than ever! We have updated our social media platforms to bring you the best of Peru, Colombia, and Ecuador in one place. In our Instragram, Facebook, LinkedIn, and Twitter, you will be able to find destination news and all about our new experiences.
Follow us on @metropolitantouring on every main social media platform.
---
Amazonas Explorer
COVID Restrictions Gone as We Prepare for Queña Raymi Festival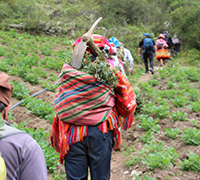 After almost three long years, Peru has finally announced the end of COVID travel restrictions, and while masks are still regularly worn, we're excited for the future of tourism at this news.
We're also gearing up for the Queuña Raymi tree planting festival- a festival that lasts through the rainy season and sees hundreds of trees being planted all across the Peruvian Andes, aiding in the reforestation effort and helping indigenous people with more than employment, but also with the health and prosperity of their lands. Get in contact with us on marketing@amazonas-explorer.com to donate to this incredible cause.
---
Tropic
Hidden Gem in Peru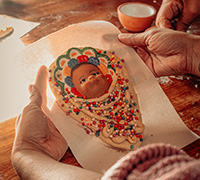 Peru's Southern Valley is a hidden gem. Just 30 minutes from Cusco, the Southern Valley connects the capital of the Inca Empire with the jungle of Madre de Dios and Lake Titicaca. In Tropic's new exploration of off-the-beaten path villages, travelers have the chance to try their hand at creating some traditional crafts, dive into baroque art and visit a lesser-known, magnificent Inca archeological site, Tipón. They also have the chance to try baking traditional t'anta wawa or or baby bread, along with a hands-on activity exploring the Andean Baroque art in the Andahuaylillas and Huaro churches and more.
It's the perfect day to explore lesser known areas, get to know some Andean traditions and to soak up the valley's beauty! Contact us at peru@tropiceco.com for more information.
---
LimaTours

We are Top Train Producers in Peru!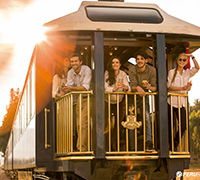 PeruRail hosted the "Embajadores del Sol" ceremony to reward tour operators and travel agencies with the most sales. We are proud to share that this year we were recognized as the Top Train Producers for both PeruRail trains and Belmond Trains in Peru.
Our leading position in sales allows us to keep our costs low, and to provide you with the best rates and conditions in the market. We continue to strive to be the best partner for you, and this is just one way of showing it.
---
Tropic
Uniquely Tropic – The Other Side of the Inca Trail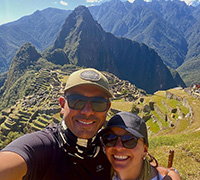 The Inca Trail is the stuff of legend and has drawn travelers from around the globe for more than a century. The ultimate destination is Machu Picchu, but the trek itself is incredibly impactful – diving deep into the Inca world while wowing travelers with some of the most beautiful mountain surroundings on earth. Tropic has innovated to create a unique Inca Trail experience.
Highlights include starting the journey parallel to the official trail, entering later to avoid other trekkers; using less crowded camps; taking our time at key archeological sites to enhance the connection to the Inca; putting the trail and its many wonders into context for travelers by immersing them in Andean traditions; and arriving to Machu Picchu at noon to avoid crowds. Contact us at peru@tropiceco.com for more information.
---
URUGUAY
Furlong Incoming Uruguay
New Hotel In Montevideo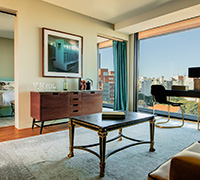 Hotel Montevideo is the first hotel in the city, member of The Leading Hotels of the World. Located in Pocitos neighboorhood, this luxury hotels offers 80 rooms with private balcony and amazing views of the city, combining luxury and style. It is also home to the first Sky Bar in Montevideo.
For more information, factsheet and images, please contact: sales@furlongincoming.com.uy