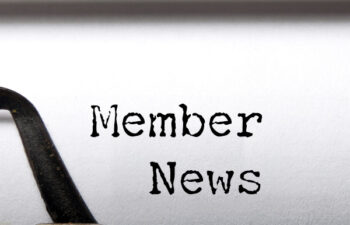 REGION-WIDE/MULTI-DESTINATION
Vapues Travel
Sailing Panama & Nicaragua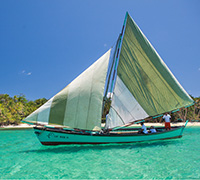 With vast Pacific and Caribbean coasts, wild rivers and vast inland lakes, it's no surprise that Panama and Nicaragua are seen as world-class sailing destinations. Float along the jungle-clad Chagres River, traverse the iconic Panama Canal or sail around Nicaragua's Corn Islands in a traditional Miskito boat. There's plenty of unique ways to add a little sailing adventure to your clients´ Central America holidays.
Take a look at a few of our favourite sailing experiences HERE
---
Senderos
Senderos Partners at LATA Expo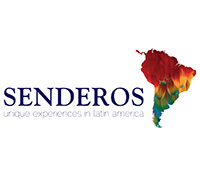 Four of our partners will be exhibiting at LATA Expo this year;
Böëna Wilderness Lodges (Luz Cáceres and Roberto Fernández for Pacuare Lodge, Lapa Rios, Monteverde Lodge, Cloudforest Lodge and Tortuga Lodge),
Anakonda Amazon Cruises (Raúl and Martha García),
Estancia Los Potreros (Kevin Begg and Georgia Beech)
Mountain Lodges of Peru (Lucho Zapater)
Those who are attending, we recommend getting an appointment with each of them to hear all about their news and product.
Our PR Manager, Naomi McKee, will also be attending Expo on the Media Day (Tues).
---
Say Hueque Argentina & Chile Journeys
After being recognized in 2020, 2021 & 2022 Say Hueque has been nominated for The World Travel Awards 2023 in 4 categories: Argentina's Leading Tour Operator & Argentina's Leading Destination Management Company & South America's Leading Adventure Tour Operator & South America's Responsible Tourism Award 2023:
World Travel Awards was established in 1993 to acknowledge, reward, and celebrate excellence across all tourism industry sectors. The WTA brand is recognized globally as the ultimate hallmark of quality, with winners setting the benchmark to which all others aspire.
Please, vote for Say Hueque! https://sayhueque.com/vote-for-sayhueque/
---
Tropic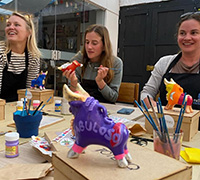 Part of Tropic's mission is to bring the spirit of the destination alive while truly connecting with the culture, people and nature of a place. One way of doing that is helping your clients to unlock their creative potential by rolling up their sleeves and getting HANDS ON!
Be it weaving, cooking, painting, crafting sculptures, tasting craft beer, dancing, sharing life experiences and more, we have put together a network of artists, artisans and passionate creators eager to share their passions and create meaningful experiences for your travelers whether they are visiting Ecuador, Perú, or both! These are just a few of the immersive ways your travelers can 'live' a destination when they travel with Tropic. To learn more about our hands on experiences, please reach out to Maru.
---
SERVICES AND SUPPORT
WeTravel
Education Resource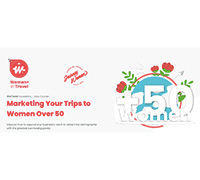 WeTravel launched a course in partnership with JourneyWoman on Marketing Your Trips to Women Over 50.
While it may seem like a niche topic, women over 50 represent more than $15 trillion dollars in purchasing power and account for the majority of travel bookings. And yet, they report feeling very ignored by travel companies. Simply put: there is a huge business opportunity here!
Access the course for free at any time HERE.
---
ANTARCTICA
Poseidon Expeditions
Christmas and New Year cruises with Poseidon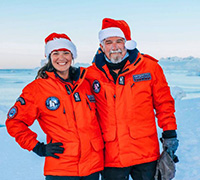 Offer your clients the opportunity to celebrate Christmas in a truly magical atmosphere surrounded by icebergs in snowy Antarctica. Our Christmas cruise (19 Dec – 29 Dec 2023) provides a chance to experience the perfect blend of festive activities and polar exploration. And that's not all!
We also invite your clients to join our New Year's cruise (28 Dec 2023 – 7 Jan 2024), where they can create cherished memories for the year to come.
Get a glimpse of our holiday cruises experience by watching this video.
Start selling our Christmas and New Year's cruises today!
Contact our team for more information.
---
AE Expeditions
Ship Visits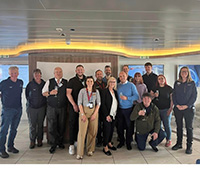 AE Expeditions hosted a series of Ship Visits during April for key agent/wholesale partners from the UK, Ireland and Benelux. The visits in Portsmouth, Aberdeen and Dublin introduced 30 agents to both of their ships with the Sylvia Earle docking in Europe for the first time since her launch in 2022. Whilst in Aberdeen agents were treated to a meet and greet with founder of the company – Greg Mortimer aboard his namesake ship.
EMEA managing director Jos Dewing said: "Having the ships in the UK and Ireland has offered our travel partners the chance to come onboard and meet some of the crew and expedition team and gain an insight into how AE Expeditions continues to pioneer new destinations, whilst conserving our natural world"
---
ARGENTINA
Arakur Ushuaia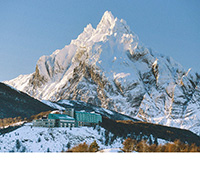 Arakur Ushuaia is launching its second pre-sale of Ski packages for reservations until the 31st of May.
It consists of two programs: MiniWeek (4 nights + 3 days of Ski) and Ski Week (7 nights + 5 days of Ski). Both options include transfers in/out, welcome dinner (with soft drinks), transfers to Cerro Castor, lifts and equipment, and last but not least, guided walks through the Cerro Alarkén Nature Reserve.
In addition to this, regular hotel services are also included: breakfast, access to the spa, gym, and pool area, among others.
For availability or reservations please send an email to reservas@arakur.com
---
ARGENTINA TRAVEL PARTNERS
In First Person: Ice and Adventure Mini-Trekking in El Calafate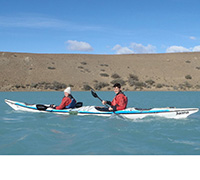 This is our colleague Tom's impression: "Seeing both sides of the glacier as well as walking on it means there is no chance of feeling like you haven´t fully made the most of the trip. It was extraordinary to get up close to the glacier and I don´t exaggerate when I say the landscape felt at times otherworldly in its appearance. The sheer size and age of the glacier is overpowering". This was just part of his adventurous weekend in Patagonia glacier country. Read more HERE
---
Estancia Los Potreros
Cutting down our environmental footprint and general impact on the world…
We are delighted to have started working with a local organic and biodynamic soap producer – all our products in guest rooms are now plastic free and use sustainable locally sourced materials. Our new solid shampoo and conditioner's combine perfectly with an orange body scrub (as well as a Malbec scrub made from the grapes of one of our new favourite Malbecs). Our hand-soaps are made from roses and lavender! Our new products are gentle and do not contain harsh surfactants like sulfates and chemicals like parabens.
---
BOLIVIA
CRILLON TOURS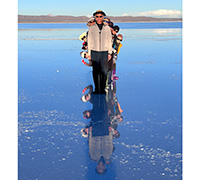 Bolivia has the largest lithium reserve in the world, located at Uyuni Salt Flats, however, it is now developing capacities in the production of lithium carbonate, key player in the manufacture of lithium-ion batteries, used in electric vehicles, electronic devices and renewable energy storage.
At the same time, Ecological awareness in Bolivia is gaining momentum, coupled with its lithium reserves. CRILLON TOURS is playing a significant role in promoting sustainability and the advancement of renewable energy like solar panels, integrating eco-friendly practices promoting responsible Tourism, as per example in its DeLuxe Campers, Posada del Inca at Sun Island & others.
---
BRAZIL
Pousada Estrela D'Água
Opening of two new restaurants
Pousada Estrela D'Água opened, in recent months, two new restaurants facing the beach: Playa and Cumbuca.
These new gastronomic spaces at the boutique hotel inaugurate two different gastronomic propositions to offer even more possibilities to its guests and visitors to explore the Brazilian culture.
At Playa, the dishes will come out of the Parilla (barbecue), from grilled sea food to red meat, celebrating the passionate brazilian barbecue culture. At Cumbuca, a lighter and healthier version of the fusion between local and international gastronomy, offerers carpaccios, ceviches and fresh bowls.
---
Auroraeco Viagen
Private river cruise

It is difficult to imagine a more exquisite way to experience the Amazon than by exploring this unknown area on a private river cruise. Excursions along the Brazilian Amazon might be as short as two or three nights or as long as an expedition lasting several weeks, taking guests deep into the jungle.
The majority of the Amazon Rainforest can be found in Brazil, and visitors have a variety of options to choose from when it comes to cruises that take them through the country's rich ecosystem. The vast majority of Amazon River cruises start in Manaus and include a visit to the Meeting of the Waters, where the Negro and Solimões rivers converge, marking the beginning of the Amazon River. See more information HERE
---
CHILE
Hotel Las Majadas
Get to Know Las Majadas History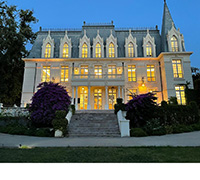 Las Majadas Hotel, Member of The Leading Hotels of the World. Going back as far as the 16th century, Las Majadas has been part of Pirque's history. Its Centenary park and its early 20th century palace are only a few of the attractions which make us a luxury hotel and which will take you away from your daily routine.
In 1830, their offspring sold the property to Don Ramón Subercaseaux Mercado, a 40-year-old successful mining businessman. He constructed Pirque's most important project of that time: The Pirque Canal, which, until today, guides the waters of the Maipo river and distributes them over the valley.
In 1854, mainly due to this great project and other advances, Pirque became the third richest province of Santiago. More info https://www.lasmajadas.cl/en/history/
---
Nayara Alto Atacama
Protected Borders Plan lifted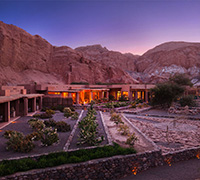 Nayara Resorts is happy to announce that Chile's Ministry of Health has lifted the "Protected Borders Plan" effective May 9th due to the end of the Public Health Emergency of International Concern declared by the WHO regarding COVID-19.
This means that PCR tests and vaccination certificates will no longer be required for international travelers arriving in Chile.
The tourism industry is expected to benefit from this measure, with an estimated 3.5 million foreign tourists visiting Chile in 2023. Nevertheless, authorities emphasized the need to maintain COVID-19 and Influenza vaccinations and other personal preventive measures, such as frequent hand sanitizing or face mask usage to prevent the spread of respiratory viruses.
---
Skorpios Cruises
New Veliche Route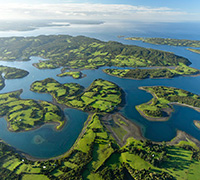 Skorpios Cruises remains you of the New Veliche Route, in operation from June to September, a unique opportunity to explore the most genuine corners and beautiful of the Chiloe archipelago, and learn about the essence of the Chilote people and their customs.
The itinerary of this is 2-nights cruise, running from Friday to Sunday on board the M/V SKII and the M/V SKIII, include the visit to the picturesque villages of Lemuy, Quehui and Mechuque islands, and up-to 4 wooden churches built by Jesuit missionaries during Spanish colonial period, recognized as World Heritage Sites by UNESCO. More details HERE.
---
travelArt
Chile – The perfect destination for adventure tourism all year round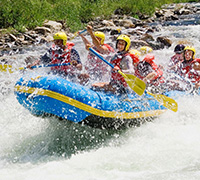 Chile is a top destination for adventure tourism, offering diverse landscapes for travelers to explore.
Torres del Paine National Park is a popular spot for hiking, where adventurers can immerse themselves in the park's breathtaking beauty. Chile's powerful rivers provide opportunities for water sports like rafting and kayaking, while its extensive coastline attracts surfers from around the world. The Atacama Desert is another unique adventure experience, with its otherworldly landscapes and extreme conditions. Visitors can witness geysers, explore the vast salt flats of the Salar de Atacama, and stargaze under the clearest skies in the world. With so much to offer, Chile is an excellent destination for anyone seeking a thrilling adventure vacation.
For more information: info@travelart.com | www.travelart.com
---
Turavion
Pudú – the smallest deer in the world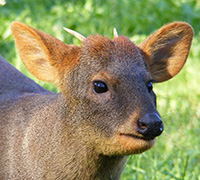 Chile is a top destination for adventure tourism, offering diverse landscapes for travelers to explore.
The southern pudú is a species of South American deer native to the Andes of Chile and Argentina. The term "pudú" comes from the Mapuche language Mapudungun. It's the smallest deer species in the world. Known as Pudu puda, it is an emblematic creature of Chile's diverse ecosystems. They can be found in the temperate rainforests of southern regions, such as Valdivian Coastal Range and the Andes. These elusive and adorable animals navigate the lush forests with their short legs and agile bodies, foraging on leaves, twigs, and fruits. In Chilean folklore, pudus are revered for their mystical qualities, symbolizing humility and connection to nature. Seeing a pudu in the wild is considered a special and fortunate encounter.
For more information about travelling to Chile:
incoming@turavion.com | www.turavion-incoming.com
---
Southbound
Southbound on the move: reconnecting with our destinations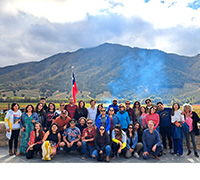 At Southbound, we embrace the transformative power of exploration and continuous learning to uphold our expertise. Our team embarks on an extraordinary journey, spanning from north to south, immersing in their craft and uncovering fresh ideas and products.
Last month we inaugurated the Fam season along with the majority of our team venturing to the Colchagua Valley. Nestled between the majestic Andes and the Pacific Ocean, this idyllic setting fosters an ideal terroir for wines that captivate palates in 150+ countries, where 22 bottles of Chilean wine are opened every second.
---
Setours Handcrafted Journeys
Travel News – Chile
Great news for travelers looking at spending some time in Chile. As of May 9th, 2023, all border and entry restrictions have been lifted. This means there's no longer a need to provide PCR tests or vaccination proof for entry. Whether you're yearning to explore Chile's breathtaking landscapes or immerse yourself in vibrant cities, this announcement ensures that traveling and relishing all that Chile has to offer has become easier for all.
Take a look at our most recent visit to the quirky, bohemian port city of Valparaiso here and begin planning your next trip HERE
---
ALCHEMY DMC Argentina & Chile
Foodie Experience in Chile Patagonia – Lake District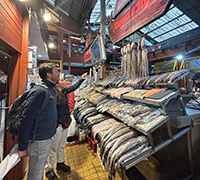 Visit one of Chile's bustling markets in Puerto Montt with us, a foodie experience that will immerse you in seasonal flavours of locally-sourced products. The perfect way to deepen your cultural connection through food. Market to Table by @awapuertovaras begins in the morning with a trip to the local farmer's market where guests pick out fresh and seasonal ingredients from the sea and earth to prepare and cook a delicious and traditional Chilean meal.
With the help of skilled hosts, guests enjoy a different type of grocery shopping experience, buy ingredients and gain appreciation for where the food comes from and the importance of supporting local farmers and businesses. The experience continues with an introduction to permaculture and biointensive garden systems. Finally, enjoy a cooking lesson with local chef.
---
COLOMBIA
Colombian Journeys
GLOBAL BIG DAY IN COLOMBIA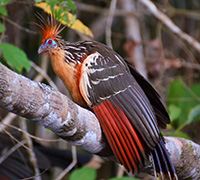 Every year the Global Big Day brings together ornithologists and birdwatchers from around the world to observe, photograph and record the largest number of birds on the planet, with a count in May and another in October through the digital platforms Merlin and eBird, developed by the Lab of Ornithology at Cornell University.
This year in May, Colombia reported a total of 1530 bird species, making it for the fourth consecutive time the country with the most reported species in the world. These aspects point to the country's invaluable biodiversity and the importance of responsible tourism for its conservation. Find more details about this event HERE. Alternatively, please do not hesitate to contact us at marketing@colombianjourneys.net for more information about our birdwatching packages in Colombia.
---
COSTA RICA
El Mangroove Autograph Collection
Attending LATA Expo June 2023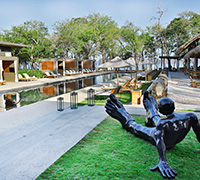 We are very proud to be part of LATA and attending LATA Expo next month! We are Enjoy Hotels, a Collection of Lifestyles. Enjoy Hotels is designed and developed as a Market Leading Boutique Hotel Company of Trend setting entity, however timeless within its field, seeking to be a Playground for a Lifestyle seeking world citizen, we focus on simple luxury through competitive price points, contemporary yet comfortable heartwarming accomodations and casual people-oriented service.
We work very closely with Tam Travel, a Global DMC Partner in Costa Rica, which offers an extraordinary service and knowledge of Costa Rica, their criteria has never been to sell common trips; rather it has been an understanding of the purpose of sustainable travel and the capacity to embrace adventure, nature and doing things differently.
---
ECUADOR/GALAPAGOS
Sacha Lodge
Important Media Feature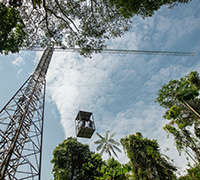 National Geographic Featured Sacha Lodge: There's a new way to tour the Amazon rainforest-by crane
Sacha Lodge, the renowned eco-luxury destination, has garnered global recognition with its groundbreaking canopy crane adventure featured in a recent National Geographic article, which you can read HERE.
Experience the Amazon Rainforest like never before, as visitors become "arbornauts" and ascend 140 feet above the dense jungle canopy, affording awe-inspiring 360-degree views.
Expert journalist Stephanie Vermillion captures the essence of this remarkable journey, praising Sacha Lodge's ingenious use of the canopy exploration crane.
With a range of exclusive activities, including immersive rainforest excursions by foot, boat, and canoe, Sacha Lodge guarantees an unforgettable fusion of comfort and untamed wilderness.
---
Napo Wildlife Center
25th anniversary!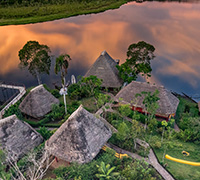 This year, Napo Wildlife Center celebrates its 25th anniversary! We're proud to have dedicated this quarter century to preserving nature, fostering the growth of our local community, and creating unforgettable experiences in the Amazon jungle.
What started as a small idea from a humble community in the Ecuadorian Amazon has become one of the best eco-lodges in the country, we're delighted to serve as an example of prosperity through ethical and non-invasive practices.
Together, we can protect these ancient lands. We look forward to continuing our mission for many years to come. Thank you for being part of our journey!
---
Sacha Lodge
Conservation & Wildlife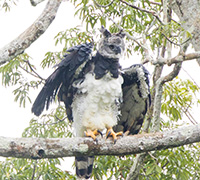 Harpy Eagle Nest Live Cam from Sacha Lodge's Reserve in the Amazon Rainforest is now accessible to viewers from all around the world!
Head to this link now to access the live cam and be a part of this awe-inspiring story: www.sachalodge.com/harpy-eagle Join us in the heart of the Ecuadorian Amazon rainforest and follow the incredible parenting process of these magnificent birds that could last almost tow years!
Thanks to our partnership with Ecuador's Harpy Eagle Conservation Program and the Ministry of Environment representatives, we have been able to closely monitor and protect the nest, while our team has received expert training to ensure the Harpies are safe and comfortable during this critical nesting process.
---
Quito Turismo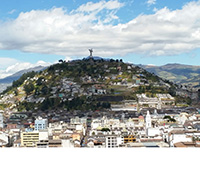 Quito, the Capital at the Middle of the World, is the only place where it is possible to stand with one foot in each hemisphere. This city was declared the First Cultural Heritage of Humanity for its historic centre.
Quito is also a place for adventure: location of the Avenue of Volcanoe and the Andean Chocó, home to the spectacled bear and thousands of bird species.
It is also the gateway to the four worlds of Ecuador: Galapagos, Pacific Coast, Andes and Amazon. Quito has a unique cuisine that fuses ancestral knowledge and flavours with avant-garde proposals.
---
Via Natura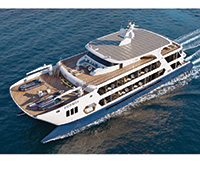 New Galapagos Cruise
Via Natura will present Galapagos Hermes Mega Catamaran, defining the future of Galapagos' Luxury Cruising at LATA Expo.
12 state-of-the-art suites featuring a private balcony, a walk-in closet, a mini bar, and a private jacuzzi accommodate 20 guests aboard. 15 crew members, including a 24/7 butler, pamper guests, and our full-service spa crown this unparalleled service. Hermes features more social areas than any small boat on the archipelago. Two experienced naturalist guides lead land excursions and water activities (snorkeling, kayak, and SUP) on the best itineraries including all Galapagos' highlights. Contact us to schedule a meeting and learn more at LATA Expo.
---
Anakonda Amazon Cruises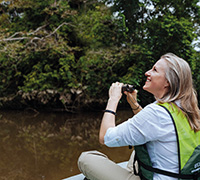 Special Offer
AMAZON ESCAPE
Anakonda Amazon Cruises offers your guests a spectacular getaway to the Ecuadorian Amazon Rainforest this fall and winter seasons!
Book by July 31st and your guests will receive up to 15% off on all our available departures from September to December 2023, plus an additional 5% discount with full payment made by 15 days after booking confirmation.
See Amazon Escape offer HERE
You may also download our flyer to promote this offer with your clients.
Contact us for more information at info@anakondaamazoncruises.com
---
MEXICO
Native Trails
Native Trails is proud to announce the return of their Mexican Classic Route Guaranteed Departure Tours. The tour has been amended, to include even more attractive excursions with a slight upgrade to the hotels included. With this 14-day program, which is limited to 12 passengers per tour, an affordable and diverse tour of Mexico can be experienced. Visitors can admire the beautiful Diego Rivera murals in Mexico City. Visit the oldest library of the Americas in Puebla. Watch the Alebrijes artisans at work in Oaxaca. And travel through Chiapas to the Yucatan region to gain an insight into Mayan culture.
The series starts out with three departures for this year and will continue with twelve more dates for 2024.
Contact details: guaranteeddeparture@nativetrails.de
---
Los Cabos Tourism Board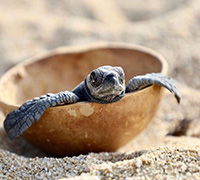 Embracing sustainability in Los Cabos!
Los Cabos embraces sustainability as the only way to move forward. With 90% of the population relying on travel and tourism, we strive for tourism and sustainability to coexist. 42% of the Baja California Sur territory has been assigned a protected natural area status, one of the largest in the world. The Gulf of California was called the "Aquarium of the World" by oceanographer Jacques Cousteau and UNESCO says it is "a gem for conservation, invaluable for local science and economic development as one third of world's marine mammals are located in The Gulf. There are also preservation programs to protect turtle eggs and beached whale assistance.
---
NICARAGUA
Nicaraguan Tourism Board – INTUR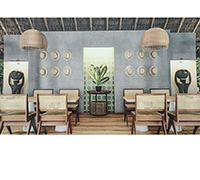 New Hotel Investment
On May 16, the first stone of what will be Nakewe Resort was laid, a hotel with single and double cabins, bar and restaurant area, spa area and agrotourism development trails a few meters from San Juan River and Santa Fe Bridge. , specifically in Hacienda Santa Fe, in San Carlos. The tourist initiative also includes recreation and leisure area to observe and interact with the fauna of the place, develop activities in kayak, fishing and boat tours.
The important tourist investment comes to strengthen the offer of services of the tourist route of our San Juan River. Click HERE for more information.
---
PERU
Aqua Expeditions
Chef-Hosted Departures 2023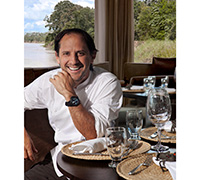 Sail on Aqua Nera this year with our world-renowned chef, Pedro Miguel Schiaffino. Discover the magic behind our gastronomic cuisine and learn how to make it for yourself. Chef Schiaffino will be onboard Aqua Nera from May 23 to 27 and October 10 to 14.
---
Valencia Travel
Sustainable travel | Authentic Peru, redefining sustainable adventures one step at the time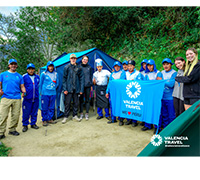 Experiencing the true spirit of Peru through the ancient Inca cultures, adventure, and having a sustainable trip at the same time is possible. The purpose of travelers today is to immerse themselves in vibrant traditions, explore impressive landscapes, and support local communities, discovering authentic experiences without compromising ecosystems or losing the quality of services.
For this reason, at ValenciaTravelCusco.com, we specialize in selecting, curating, and organizing locations, services, and destinations to make unforgettable trips. We craft sustainable travel itineraries that preserve the pristine beauty of our destinations while offering authentic encounters with Peru's rich heritage.
Sustainability is deeply embedded in our spirit, with a group-centric approach and personalized service. We guide passengers on a trip that positively impacts Peru and your soul.
---
LIMATOURS
Explore our Outdoors Programs: Adventures with LimaTours
Our Product team is currently innovating to provide the best experience portfolio for your clients. One of our main catalogue is our Outdoors Programs, a compilation of innovative adventures across Peru in the outdoors. A new distribution of categories, new products, and all the operational information that is required to offer a comprehensive depiction of a dream adveenture to your clients.
Access our Outdoors Programs here, and to learn more about them in our recent webinar hosted by Anny Escudero, our KAM for Europe, please click here. For any further information, do not hesitate to contact us at sales@limatours.com.pe. We can't wait to create dream adventures with you!
---
Condor Travel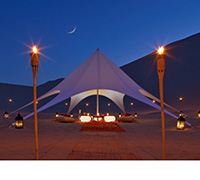 Explore the Paracas desert in unique ways to discover great richness in the apparent aridness of its coasts. On a private yacht we will visit the bay and islets of the Natural Reserve, while a chef and bartender on board will entertain us with drinks and a variety of snacks.
The Scallop Farming activity (fan shells) will give us the unique opportunity to collect these fresh mollusks and enjoy them in a delicious lunch, surrounded by the beach and refreshing cocktails. To close the day in style, we will have a 4×4 ride through the remote sandy mountains, to reach a luxury picnic among the dunes and the sunset of the Iqueño sky.
Find out more about this experience HERE
---
Amazonas Explorer
Looking forward to seeing you!
Paul Cripps and ​Maria Fernanda Sánchez-Salazar look forward to seeing many of you at LATA Expo and we will also be travelling around the UK for 1 week before and after if any one would like a visit. Drop us an email at info@amazonas-explorer.com to arrange a visit!