NEW LATA MEMBERS
---
NEWS FROM LATA FOUNDATION
Meet The LATA Foundation at LATA Expo
The LATA Foundation, created to support grassroots initiatives in Latin America is delighted to be participating in LATA Expo between 13 and 15 June.
The aim will be to shine a light on the Foundation's current charitable projects throughout Latin America, and to forge new relationships with industry partners, media and the wider travel sector.
During the pandemic, the LATA Foundation was able to continue to provide ongoing support to a range of charity initiatives in the region, as well as providing urgent relief for those most-in-need via its emergency COVID appeal. As travel bounces back, the Foundation is looking to reestablish relationships with the travel sector.
For more information, please contact us at: fundraising@latafoundation.org
---
NEWS FROM UK MEMBERS
MHI Travel Media
We are delighted to now be a member of LATA. As a media agency with a unique business model we can't wait to work with LATA members so they can benefit from our cash free model.
We enable hotels to fund all kinds of promotional activity with a voucher and not cash. Whether it be an advertorial in The Sunday Times Travel section, a Google ppc campaign, Sky TV campaign, Expedia ppc, an in-flight pre-roll video, or a stand at the LATA Expo, our clients can fund any and all of these activities simply with a voucher for their unsold room inventory.
We also write, design, print and distribute brochures for travel agents, tour operators and destinations that can be funded in the same way by partnering hotels.
For more information, CLICK HERE.
---
Silversea Cruises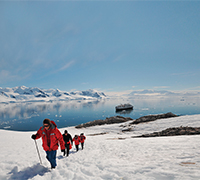 Fly in style to the last continent and indulge in 100% Antarctic beauty with Silversea. Antarctica can be closer than you think, when you skip the Drake Passage, flying Business Class from Punta Arenas to Antarctica.
Let Silver Explorer take you across the continent, immersed in the otherworldly beauty of the most extreme latitudes on the planet. Fares from £12,300 based on December 2023 departure.
Including Private Executive Transfers, International Economy flights, Business Class flights between Punta Arenas and Antarctica, one night pre & post cruise, six night all-inclusive cruise, guided Zodiac, land and sea tours, Butler Service and more.
---
REGION-WIDE
Vapues Tours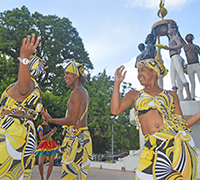 With fascinating indigenous cultures and histories marked by invasion, colonization and piracy, both Nicaragua and Panama have quite a story to tell, and that's before we get to the remarkable tale of the Panama Canal construction.
At Vapues Travel, we offer a range of expertly guided tours and experiences to show travellers the rich history of these countries.
Learn the story behind beautiful colonial cites like Granada and León from a local resident or visit the site of real-life pirate attacks on the Caribbean in Portobelo.
These are some of our favourite historical and cultural tours in Panama and Nicaragua: https://www.vapues.com/blog
Please drop by at LATA Expo for chat with our director or contact us for a dedicated webinar.
---
Maya Trails
Maya Trails DMC is a world class ground handler, dedicated to creating authentic experiences and travel solutions through personalized, reliable, and sustainable service. As a specialized DMC, we offer carefully designed, custom EXPERIENCES throughout Guatemala & Belize. Bringing a fresh and creative approach to traveling in the region.
Our Founder & Director Jimmy Rogers will be in the London for LATA Expo from June 13th to 15th, keep and eye out for him. He will also be available in the UK for the 16th and 17th for meetings & training etc.
Contact him directly to jrogers@mayatrails.com.gt to set up the outside the show meetings.
---
Condor Travel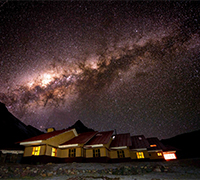 While luxury has been traditionally related to sumptuous spaces and top-level service, for us, it means living unique experiences, and one of them is returning to the world's essence: Mother Nature.
Waking up surrounded by mesmerizing landscapes, discovering the wonders of natural parks, and getting reconnected with the heart of nature is a true luxury.
Enjoy staying at first-class cozy accommodations, while taking part in the environment conservation and development of local communities. Read more here: https://cutt.ly/eHDtPHD
You can know more about these and other experiences at LATA Expo in June, where we will be happy to share our latest news and programs designed to share the spirit of South America.
---
ALCHEMY DMC Argentina & Chile
LATA Expo coming soon!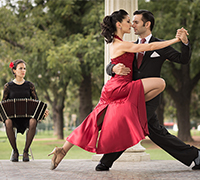 At ALCHEMY DMC Argentina, we are glad to announce we will participate in the upcoming LATA Expo, which is set to take place at Battersea Evolution as an in-person event next month, from June 13th to 15th.
We are excited to be a part of this B2B event, which will bring together exhibitors from Latin America, with buyers from the UK and Europe.
We are getting ready for this three-day event, featuring a host of invaluable business meetings, networking opportunities, and unique evening events, all showcasing the very best Latin American product.
In this opportunity, we are proud to showcase our new country of operation through our new ALCHEMY DMC Chile by CTS company.
Contact us to meet our founder and managing director, Sergio Pizzagalli at arosito@alchemydmc.com.
---
ARGENTINA
Estancia Los Potreros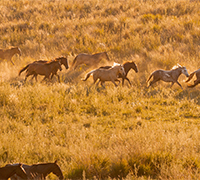 Winter at Los Potreros calls for cooler sunny days, clear blue skies and evenings in front of the fire with some of the best Argentine wines, ports and of course our homemade 'guindado' (or cherry brandy).
Our winter menu is much the same but regularly features dishes like Osobuco (beef cooked for 8 hours in red wine, onions, tomates and fresh herbs), and of course traditional Argentine asados around the fire…
Whilst a few of our more exotic birds such as the hummingbird and the fork-tailed flycatcher head out for the winter, the majority of our plentiful bird life stay with us here in the Sierras Chicas.
This winter we have a special offer 5 nights for the price of 4 (applies throughout July and August 2022).
---
BOLIVIA
Crillon Tours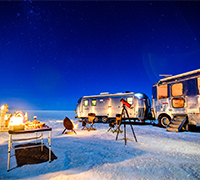 There are several worldwide Tourism magazines and different blogs that put Bolivia -with its most important attractions – such as Uyuni Salt Flats, Lake Titicaca & the Jesuit Missions, as "must-see" places to visit.
Perhaps our clear sky with bright stars only seen in the magic highlands, or the feeling of freedom and peace of each place visited, or the symphony of colours, are a true gift to the senses of any visitor.
From our side, we do the best to take care of our services and rectify everything that seems necessary.
We can only say… WELCOME BACK TO BOLIVIA!
---
CHILE
Hotel Las Majadas
Pirque, the cradle of Chilean wine
Hotel Las Majadas location's is surrounded of history and traditions. It is well known that wine is part of the DNA and heritage of Chile. The town of Pirque has witnessed the birth of a culture of wine production in the area.
Viña Concha y Toro in 1883 was the first to settle in the Maipo Valley, making the Pircan territories the genesis of national production, later moving to Viña Haras de Pirque, El Principal, Santa Alicia, Apaltagua, Portal del Alto, William Fevre, among others.
It has always been marked by a peasant tradition, which throughout the years has opened doors to both the national and foreign public.
To learn more about Hotel Las Majadas, click HERE.
---
travelArt Chile
World Heritage wooden churches of Chiloé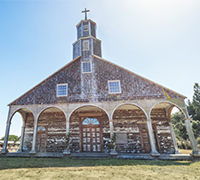 Visit Chiloé, the legendary island in Chile where ancient traditions, myths and legends have survived to this day.
Besides the famous stilt houses and the unique gastronomy, Chiloé is also known for its more than 150 churches made of wood.
These special wooden churches can be found everywhere on the main island and on the smaller islands belonging to the Chiloé archipelago, 16 of which have been declared World Heritage Sites by UNESCO.
There are nine of these churches on the east coast of Isla Grande de Chiloé, three more in Lemuy, two in Quinchao, one in Caguach and one in Chelín. The Iglesia Santa María de Loreto de Achao was built in 1740 and is one of the oldest wooden churches in all Chile.
More information: info@travelart.com | www.travelart.com
---
Turavion
Ski the best slopes in Chile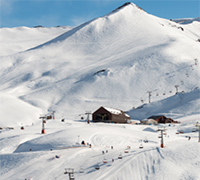 Travelling to Chile during the winter months is also a wonderful opportunity to explore the many ski resorts.
The snow season lasts from mid-June to mid-September, depending on the weather. However, the best time to ski is generally from July to August. During that period, most resorts offer the best snow conditions.
Climb the Andes Mountains and discover the country's white snow paradise. Ski the best slopes in South America, suitable for both beginners and experienced skiers.
The best equipped ski resorts in the central region of Chile are Portillo on the International Highway between Santiago (Chile) and Mendoza (Argentina) and "The Three Valleys of the Andes" La Parva, El Colorado and Valle Nevado located just a few kilometres from Chile's capital Santiago.
More information: incoming@turavion.com | www.turavion-incoming.com
---
COLOMBIA
Colombian Journeys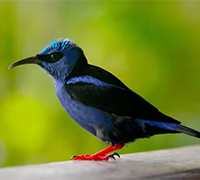 We are proud to inform you that during the World Migratory Bird Day on May 14th, the international competition of bird registration took place (Global Bird Day) and for the fifth consecutive year, Colombia was selected as the #1 country in bird species of the world.
With 1.381 registers, it surpassed Peru, Ecuador, Brazil, India and the United States, among others (192 participating countries).
Thanks to our wide habitat spectrum: cloudy forests, paramos, tropical jungles, plains, low lands, snowed peaks and even the highest coastal mountain chain in the world, our country won this recognition having more than 1,920 species.
To get more information, visit this specialised web page in birds of Colombia https://birds.colombia.travel/en
---
Colombia57
Colombia's culinary celebration
Colombian Chef Leanor Espinosa, the newly crowned World's finest female chef, and the inspiration at Restaurant Leo in Bogotá represents just how sensational dining experiences can be throughout the country.
Travellers can savour the flavours of Colombia from breakfast to dinner with delicious culinary delights in between. We can propose restaurants and bars when designing itineraries, or our concierge team can assist expert advice and table reservations.
Contact us for further information: info@colombia57.com
---
COSTA RICA
Travel Pioneers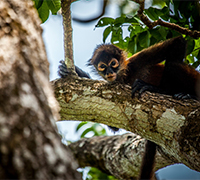 If love is a flame, then the atmosphere of romantic settings is the kindling that allows it to produce pleasure and memories.
By honouring new love, or love that has endured, by breathing life into it through adventure and beauty, the feelings become vivid, their recollections compelling for years to come.
At Travel Pioneers, we made a special lovebird's itinerary, whether it's your honeymoon, anniversary, or just because, every variety of love burns brighter with an infusion of good travel.
---
Travel Excellence
Use of face mask is no longer mandatory in Costa Rica
The new Costa Rican government issued an executive order modifying the mandatory use of face mask. As of 11th May, the use of face mask will be mandatory only for people working in first line of health care (government and private health care institutions) and people staying or visiting hospitals or clinics.
Although the use of a mask is not mandatory, Travel Excellence staff will be wearing the mask in all services provided to take extra care of all visitors traveling with us. Additionally, most tourism companies suggest the use of mask when surrounded by other people as prevention measure.
---
Camino Travel
The Costa Rica Bucket List Experience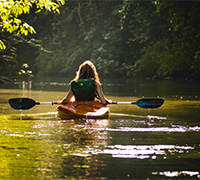 Did you know Costa Rica has pristine beaches along both Caribbean and Pacific coasts and 12 different microclimates? The challenge is fitting it all into one vacation.
During the 10 days of adventure in Costa Rica, Camino Travel will take you to our must-visit destinations stretching from coast-to-coast with volcanoes and jungles in between.
This is the "Costa Rica Bucket List" vacation experience. Guided hikes around Arenal Volcano, floats along placid canals on the Caribbean, nature walks through white beach national parks, and beautifully crafted hotels and stays await you on this once-in-a-lifetime Costa Rican experience.
Learn more HERE.
---
ECUADOR/GALAPAGOS
Montemar Eco Luxury Villas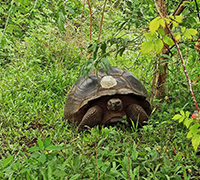 The Galapagos Tortoise Movement Ecology Program, www.gianttortoise.org, run by British scientist Stephen Blake, who works to conserve the endangered Giant Tortoises by studying the migration patterns and overall health of these giants, known as an emblem of Galapagos.
Montemar has supported this program for many years, enabling access for scientists throughout the property; behaviour in our ponds is studied through timelapse photography and satellite tracking implanted on a selected group of specimens.
Many of our guests also support the program, enabling them to be an active part of the research!
For info/bookings, contact your supplier or us at ventas@montemar.ec
---
Geo Reisen Tour Operator
Transformational Tourism in Ecuador & The Galapagos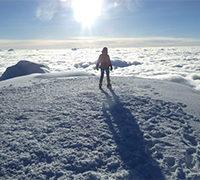 Geo Reisen exists to give visitors a different type of experience, changing their lives as well as the lives of the locals who interact with them.
We strive to reinforce our brand of transformational tourism through experiences with local communities, giving them an economic alternative through tourism and letting them detail their history, traditions, and lives to outsiders.
Our clients will change their view of the world that surrounds them by interacting with these communities, as well as visiting off-the-beaten-path destinations throughout the country. Surround yourself by imposing snow-capped peaks, the lush Ecuadorian Amazon, and the Enchanted Galapagos Islands.
---
Galagents Galapagos Cruises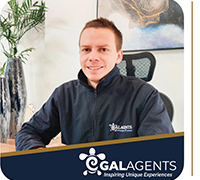 Galagents Galapagos Cruises will participate in the LATA EXPO 2022 in June.
We invite you to contact our Sales Manager Mr. Juan Manuel Coronel at salesmg@galagents.com in order to coordinate a meeting with him in this important event.
We will be happy to see you again and share exciting news about our company.
---
Anakonda Amazon Cruises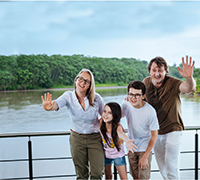 This summer, your guests and their families can experience an exciting adventure aboard our Amazon Expedition Cruises.
As a special benefit this wonderful season, we are including Quito-Coca-Quito airfare for bookings made by June 30, 2022, on the following selected summer departures from July through September:
See selected summer departures
You may also download our flyer to promote this offer with your clients.
Contact us for more information at info@anakondaamazoncruises.com
---
EL SALVADOR
Embassy of El Salvador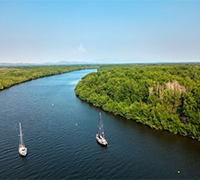 Try El Salvador's eastern coast, with its wide volcanic beaches, idyllic island environments and exuberant natural habitats.
At Jiquilisco Bay your clients will find a beautiful natural reserve that is home to spider monkeys and the beautiful Large Blue butterfly. This ecosystem bears global importance, as it accounts for approximately 46% of the mangrove forests of the northern Pacific coast in Mesoamerica.
Further to the east, they can navigate the coastal waters to explore beautiful islands or check out the Gulf of Fonseca in La Unión. If you prefer camping, there's no better place than Llano del Muerto in Morazán, with its natural springs, waterfalls and rock formations… the perfect spot for a selfie!
Your clients can stay at Marina Barillas Club, Las Flores Resort, Punta Mango, Casa del Golfo or Trópico Inn.
---
MEXICO
The Los Cabos Tourism Board
Visit East Cape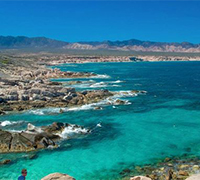 The East Cape of Los Cabos is secluded and silent where most of the beaches are uncrowded as they require accessing dirt roads in the backcountry.
Fear not though, as there are luxury hotels dotted around the area. Wave-riders come from around the world to go surfing in the clear blue waves, and many consider it one of the best places to visit for the ride of a lifetime.
Deep-sea fishing is another sought-out activity as is windsurfing in Los Barilles and snorkelling in Cabo Pulmo, so you'll never run out of things to do here.
---
NICARAGUA
Nicaraguan Tourism Board – INTUR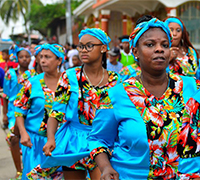 Maypole, a celebration in Nicaragua. May is the most movable month on the Caribbean coast of Nicaragua, a time to celebrate the ancestral roots of the Nicaribbean people and to thank nature for its heavenly waters that heal, bless and multiply the harvests.
It is a time to dance Maypole, a tradition that has transcended from one continent to another. In Nicaragua the name of this celebration is Mayo Ya, a festivity for all the indigenous and ethnic groups of the Caribbean, celebrated in black creole communities like Bluefields, Pearl Lagoon, Corn Island and Puerto Cabezas.
The rhythms are based on rustic instruments, such as a coconut grater, hand drums, maracas, as well as guitar, banjo, accordion and violin. Click HERE for more information.
---
PANAMA
Panama Journeys
Visit to the native community of Ngäbe-Buglé in Bocas del Toro
This particular excursion on the turquoise waters of Bocas del Toro Archipelago starts early in the morning with the boat along the coast lined with mangroves up to the southernmost tip of Bastimentos Island.
Your clients will disembark near Quebrada de Sal, from which they will walk through the trail that goes deep into the dense vegetation in search of the secrets of the tropical rainforest.
Forthwith, they will visit the native community of Ngäbe-Buglé. Its inhabitants dedicate themselves to fishing and agriculture; they use simple canoes to move from one place to another and they live in thatch-roofed huts built with wood.
At the end, they will visit Coral cay, a little island located between Popa and Bastimentos islands. For more information, please get in touch.
---
PERU
Amazonas Explorer
Mask Mandate Begining to be Lifted
After two long years of masks, quarantine, and sterilized madness, Peru has lifted the outdoor mask mandate in areas that have over 80% of the population vaccinated.
Overall, vaccine levels are extremely high in Peru. 87.7% of the population is vaccinated. It's thanks to this vaccination rate that tourism and the locals feel free to rebuild after covid. And things are looking great! Hotels are filling up, Inca Trail tickets are selling out for the first time in 2 years, and our guides are raring to go.
There's never been a better time to visit Peru, so get in touch.
---
Aqua Expeditions
Join Award-Winning Chef Pedro Miguel Schiaffino Onboard The Aqua Nera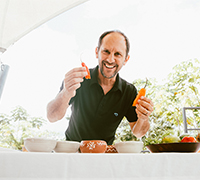 Your clients can now embark on a journey of discovery aboard the brand-new Aqua Nera, where everyday is a new opportunity to connect with Peruvian culture and tradition through Chef Schiaffino's authentic culinary creations.
They will get inspired by Chef's Schiaffino's innovative approach to cuisine and his unique views on how it can act as a catalyst for change and conservation.
They will indulge in the luxurious amenities Aqua Nera has to offer and join our expert naturalists on twice daily excursions filled with adventure and countless encounters with the exotic wildlife of the Amazon rainforest.
For more information visit our website: https://www.aquaexpeditions.com/upcoming-cruises/chef-hosted-cruises-pedro-miguel-schiaffino/
---
Setours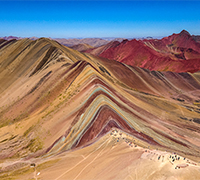 Since May the 17th 2022, Peru's Vinicunca Rainbow Mountain has been reopened to all visitors allowing for normal excursions to once again resume.
Following the recent disagreements between the communities surrounding the area, the parties involved have come to a collective agreement and an official statement has been released declaring the site officially open.
If you are looking for some insider tips and information regarding Rainbow Mountain, take a look at our "Visiting Vinicunca Rainbow Mountain & Red Valley in 2022" article and discover the perfect way to experience this prismatic wonder which also includes a link to our sample itinerary.
https://www.setours.com/rainbow-mountain-peru-how-to-do-it-right/
---
LimaTours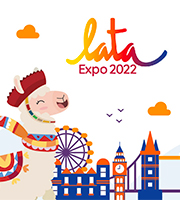 LITO at LATA
We are happy to announce that we will be at Battersea Evolution London, for the LATA Expo 2022, from June 13 to 15.
Our Regional Manager for the European Market, Karinna Andrade and our KAM for the European Market will be ready to share with you everything that's new for tourism in Peru, and at LITO.
We look forward to meeting once again after two years!
---
Tropic DMC
Peru family travel
Peru's Sacred Valley is an amazing destination for family travel, giving families the chance to share with local communities, experience other ways of living and make friends from other cultures.
It is a paradise for active travel where kids and adults can do stand-up paddleboarding, painting, yoga, trekking, horseback riding and more, all while delving into history to learn about a story that's more than 5,000 years old.
Tropic's new family adventure itinerary will inspire and excite your travelers. Exploring Lima and Cusco; soaking in the beauty of the Sacred Valley with outdoor adventures; taking the train to Machu Picchu with an expert guide that's great with kids – we've thought of it all!
Contact Maru at mariaeugenia.dealiaga@tropiceco.com to learn more about our Peru Family Adventure.
---
URUGUAY
Lares Uruguay
Uruguay is probably one of the most amazing destinations for slow travel. Our culture encourages this concept in every sense. We love long meals, unforgettable and unique experiences and we really take our time to enjoy whatever it is we are doing.
You can experience this in many aspects of our daily life: our way of drinking mate, the long family meals, the time we dedicate to show others that we care. We have designed a 20 day trip to help you really discover our culture.
Take the time to discover the AUTHENTIC URUGUAY: https://youtu.be/p7XY5E10CEw