NEW LATA MEMBERS
---
NEWS FROM LATA FOUNDATION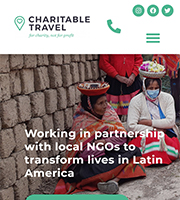 The LATA Foundation is delighted to be featured on Charitable Travel; a registered social enterprise and financially protected travel agency.
When booking a holiday with Charitable Travel, 5% of the holiday price is donated to the charity of your choice.
For more information, please visit https://charitable.travel/lata-foundation/.
---
NEWS FROM UK MEMBERS
Horizon Guides
Horizon Guides' newly updated Mexico guide – opportunities for suppliers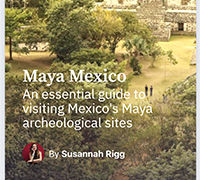 Horizon Guides is pleased to announce the second edition of its guide to Mexico's Maya sites, researched and written by Mexico City-based journalist and travel writer, Susannah Rigg.
Fully updated with essential information on Chichén Itzá, Tulum and numerous other locations, the free guidebook offers comprehensive trip planning advice for prospective visitors. The guide can be read online or downloaded in various formats HERE.
Horizon Guides is also excited to be adding new suppliers to its list of curated travel specialists. Tour operators and accommodations are invited to get in touch to discuss adding their businesses: info@horizonguides.com
---
Silversea Cruises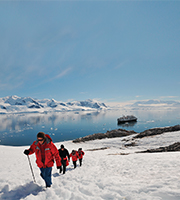 Silversea Cruises' new fly-cruise service named Antarctica Bridge will provide discerning travellers with the fastest, most direct route to Antarctica in business-class comfort.
Departing from December 2021, the collection of fly-cruise voyages aboard Silver Explorer takes guests across the continent, immersed in the otherworldly beauty of the most extreme latitudes on the planet.
Fares start from £9,990 per person, based on two sharing.
For more information, please visit our website.
---
tranquilico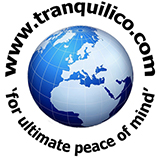 Safety is now a KEY issue for consumers. DMC members of LATA may wish to consider enrolling on the Sanderson Phillips/tranquilico.com shared safety data schemes.
By obtaining electronic safety self assessments for their sub contracted suppliers they will save time and effort and expense for their Tour Operator and Travel Agent clients (regardless of Country or Nationality).
On request that will be able to provide the safety status of all of their suppliers. This adds another element of quality to any DMC operation and helps Operators and Agents fulfil their legal due diligence.
For further info contact safety@tranquilico.com or info@sandersonphillips.co.uk
---
REGION-WIDE
Vapues Travel
Wild Coastlines – Panama & Nicaragua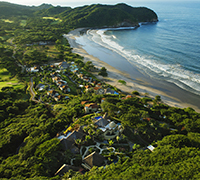 Panama and Nicaragua are a beach-lover's dream, and with over 4000 kilometres of Pacific and Caribbean coastline, huge areas remain wild and relatively undeveloped – perfect for clients who want to connect with nature and escape the crowds. At Vapues Travel, we're always looking for destinations which show travellers a unique side of these beautiful countries.
Secluded bays, remote islands, lush forests and centuries-old indigenous communities await, offering your clients a coastal break with a difference.
Contact us for a dedicated private webinar, or ask for a quotation, at info@vapues.com
---
Quimbaya Latin America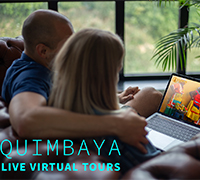 Discover a new interactive way of travelling to Latin America from the eyes of our local tour guides and the comfort of your home!
Quimbaya Live Virtual Tours consist of live streamed, interactive walking tours on location for 60 minutes!
Visit our live calendar to view our tours scheduled in English for all Latin America and offer your customers this live experience. They will be able to interact with locals and explore a new destination before they can decide for their next real travel tour holiday!
Interested in our Live virtual tours? Contact us for more information Laura-ortiz@quimbaya-tours.com or visit our website.
---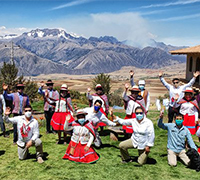 Condor Travel
Our guides are the voice of our stories and the carriers of nature's message. Their wish to share with travellers has simmered into the renewed promise of crafting together the experiences of a lifetime.
Here is a message from their homes, and their hearts, for you.
We are ready to welcome your clients back and keep on crafting together experiences of a lifetime.
---
ANTARCTICA
Antarctica21
Antarctica21 offers "Air Credit" on selected departures on board Hebridean Sky for season 2022/23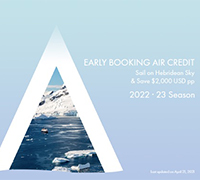 For the 2022-23 season, 6 Classic Antarctica21 Air-Cruises are available with a $2,000 USD savings on board Hebridean Sky. This Early Booking Promotion is in effect until August 31, 2021, unless the allocated capacity sells out first.
Travellers who book before the deadline will receive a $2,000 USD Air Credit reduction per person.
For more information visit www.antarctica21.com or contact your Market Manager Nicole Krumrey at nkrumrey@antarctica21.com .
---
ARGENTINA
Estancia Los Potreros SA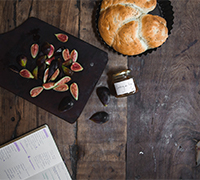 Update from the Los Pots Kitchen
Over the last year we have been busy across the estancia but our kitchen still remains a central focus to everyday life.
The launch last year of our Los Pots Kitchen blog has been a great success and now features many of our favourite dishes with new content regularly being posted!
To learn more, CLICK HERE.
---
ALCHEMY DMC Argentina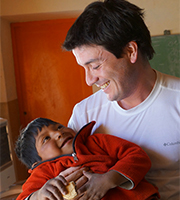 Being Socially Responsible means that people and organisations must behave ethically and with sensitivity towards social, cultural, economic, and environmental issues.
Striving for social responsibility helps individuals, organisations and governments have a positive impact on development, business, and society with a positive contribution to bottom-line results.
ALCHEMY DMC Argentina strives to support these practices on daily basis. Contact our team to learn about our proposals to carry out committed activities, to immerse your clients in the local environment, participate actively, collaborate in the development, and return truly transformed.
Travelling inspires, sensitizes, teaches and transforms us. Travelling makes us better. leisure@alchemydmc.com.
---
BOLIVIA
Crillon Tours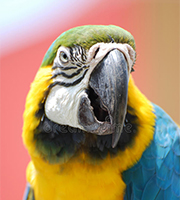 Birds of Bolivia are the hidden treasure in South America that every bird watcher needs to discover. We have contacted the most respectable biologists leading bird watching, learning new things about incredible birds.
In Bolivia there are 1,440 registered species, of which 1,100 are found in La Paz. Fifteen endemics -including two stunning macaws are waiting to be admired by bird-lovers and so are we!
Bolivia is a treasure itself, renewing every day, with an optimism which spread us all. For more information about our tours, CLICK HERE.
---
BRAZIL
Walpax Brazil Travel Partners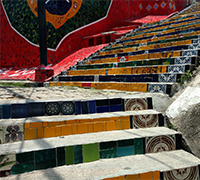 The "Escadaria do Selarón" has 215 steps and 125 meters in length and connects the Lapa neighborhood, with the Santa Teresa neighborhood in the city of Rio.
The work began in 1994 when Jorge Selarón decided to tile the steps of the staircase. The "Escadaria do Selarón" is considered the largest sculpture in the world made by a single artist, since Jorge Selarón has always worked alone.
Nowadays it is a very popular place for locals and tourists to take pictures as the colors are simply amazing, your clients can't miss this next time they are in the Wonderful city!
---
Havas Creative Tours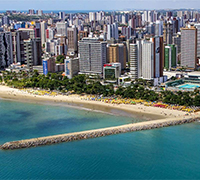 Bourbon is arriving in the Northeast!
In the beautiful city of Fortaleza, from last May 1st, the Quality Hotel has been renamed Bourbon Fortaleza Hotel and with this, the chain expands to the Northeast of Brazil, with the quality of service that characterises the chain.
Fortaleza is the capital of the state of Ceara, a coastal city with beautiful beaches that attract thousands of tourists a year. The city also serves as a bridge to visit other cities and beautiful beaches within the state, such as Jericoacoara.
---
CHILE
travelArt
"In the footsteps of the Mapuche" – On ancient paths between volcanoes and ancestral culture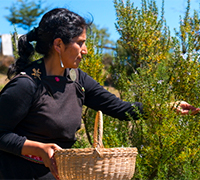 Have your clients ever seen the bottom of a volcano? They can now discover with travelArt the exciting "underworld" of the Villarrica volcano with caves millions of years old.
Ancient paths of the Mapuche Indians lead your clients through a journey through time to fascinating lagoons formed by ice ages and lava flows.
Unique viewpoints make this trekking tour a spectacular experience. On this trip, they will not only follow in the footsteps of the Mapuche, but they will be able to experience the culture, traditional cuisine and ancestral knowledge passed down to them up close.
For more details about this tour, email info@travelart.com | www.travelart.com
---
Chile Travel
Chile Virtual Expo Tourism – Digital Trade Show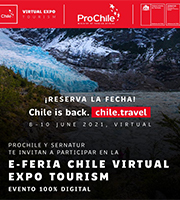 100% digital trade show will connect our country's exportable tourism with the international trade chain.
The event will be held on June 8 – 10 and will be accessible from anywhere in the world, free of charge, and just one click away
This free event will bring together outbound tour operators from different countries ant its main target will be priority markets, travel agents, and travel advisors, creating networking opportunities and facilitating spaces for new business
Register Here: https://tourism.chilevirtualexpo.com/
---
Turavion
Solar eclipse on Easter Island in 2024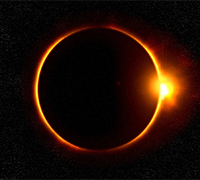 In 2024, Chile will again be the perfect place to observe a solar eclipse, this time on Easter Island. Two total solar eclipses have already taken place in July 2019 and December 2020.
On October 2, 2024, your clients will have the chance to observe an annular eclipse, best visible from Easter Island, Chile's mystical island Rapa Nui in the middle of the pacific ocean.
We recommend booking now as there is limited availability!
For more information contact:
incoming@turavion.com | www.turavion-incoming.com
---
COLOMBIA
Colombian Journeys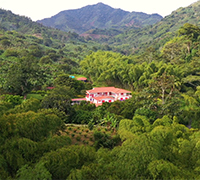 Casa Rivera del Cacao is a farm hotel, surrounded by nature in the Coffee Region where cacao is also cultivated. This Colombian-french entrepreneurship is focused on the production of high-quality chocolate bars from their cacao plantations, offers 10 rooms and gastronomic, wellness & nature experiences connected with environmental protection.
The house has a small "beach" on the Sardinero river, a spa with cacao therapies, coffee, bamboo, river stones and watsu. It also has a trail through the forest of fruit , plantain, and cacao trees. It offers the cacao route and process of coffee.
---
COSTA RICA
Horizontes Nature Tours
Best Barefoot Luxury Destinations in Costa Rica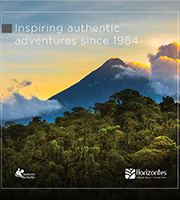 The Horizontes team is thrilled to celebrate 37 years of sharing passion, top quality service and dedication for our clients to exploring off the beaten track destinations and authentic activities in Costa Rica.
Our barefoot luxury approach is all about chilling out, unplugging, no schedules, the blissful feeling of freedom and simplicity without sacrificing comfort. It is also about unforgettable and unique experiences, reconnecting and making lasting memories.
See three of the best barefoot luxury destinations where you can get inspired and share the need to disconnect, recharge, and relax.
---
Travel Excellence
Costa Rica green season promotions
The green season has come, and with it, the best special promotions from hotels. This is the perfect time to travel longer and with better rates, so don't forget to check the best deals in our digital catalogue.
And, as if that were not enough, to take advantage of the special deal that Punta Islita Autograph Collection Hotel is offering, the domestic airline SANSA announced that it has reactivated the flight to – from Punta Islita to facilitate the arrival and departure of tourists.
The route operates on Mondays and Thursdays.
---
ECUADOR/GALAPAGOS
Surtrek
Galapagos Travel Update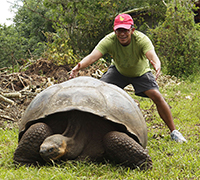 The Galapagos Islands is one of the few destinations in the world now welcoming vaccinated and Covid-negative travellers onto cruise ship tours.
These voyages are on 16-passenger luxury and 1st-class yachts, offering the intimate group travel that is currently so popular.
As an enhanced safety measure, the government plans to vaccinate all adults in the Galapagos by the end of May, making it "the first archipelago in Latin America" Covid-19 free.
---
Napo Wildlife Center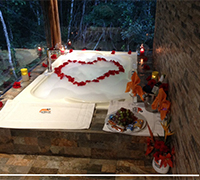 Our jacuzzi suites are ready to receive guests. Suites in the Napo Wildlife Center are all near the shore of the Añangu Lagoon. Some of them have glass floor in the living room, some have interconnecting doors for groups of friends or families willing to be closer and some have a private jacuzzi.
All suites have private bathroom with hot water, safe box, a private balcony and a comfy hammock.
All our visitors can discover the Amazon Rainforest while enjoying a luxury ambiance, with the renowned service the Añangu Community, owners of the project, can give.
For more information, CLICK HERE.
---
Tropic Ecuador
Vaccinations in the Galapagos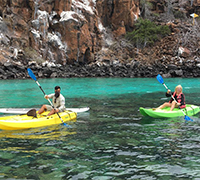 As vaccination efforts progress around the globe, we have happy news from Ecuador. Our government is focused on quickly vaccinating residents of the Galapagos Islands to help encourage the robust return of tourism.
85% of the Islands' economic-facing (commercial businesses and tourism professionals) residents have been vaccinated including Tropic's very own Bolivar in our Galapagos office. Bolivar is our lead team member in the Islands meeting clients, as well as coordinating our on tour management guides, drivers and capitans.
The remaining residents are to be vaccinated by the end of May!
---
Anakonda Amazon Cruises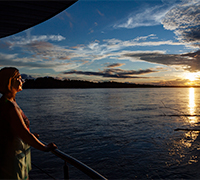 Feel confident to book with us! Your guests will be able to easily rebook as many times as needed, up to 60 days prior to cruise departure.
You can see our new flexible terms & conditions HERE.
Your guests can also take advantage of our Early Monkey and Selected Departures special offers for 2021 and 2022.
Contact us for more information at info@anakondaamazoncruises.com
---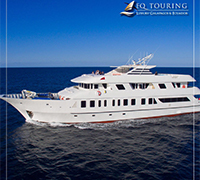 EQ TOURING
We would like to invite our fellow agents to participate in this familiarization cruise to the Galapagos islands on board the M/Y Galapagos Spirit.
Our aim is to get you to Galapagos and have you learn more about our pristine operation in the Galapagos islands on board our flag yacht.
Please visit our site www.GalapagosSpirit.com and contact me directly for more information to jorge@eqtouring.info
---
GUATEMALA
Maya Trails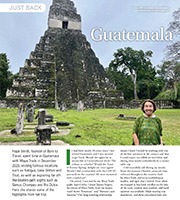 Dig into this month's Luxury Travel Advisor magazine for an armchair journey through Guatemala with travel advisor Hope Smith.
She visited legendary locations such as Antigua, Lake Atitlan and Tikal, and also explored off-the-beaten-path sights such as Rio Dulce and Semuc Champay with Maya Trails. Hope shares her impressions of travel there during COVID as well as the joys in returning after nearly 30 years.
Be sure to read the article and check out her beautiful photos of her amazing trip and reviews. You can access the article HERE.
---
MEXICO
Native Trails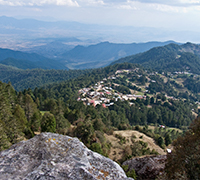 A very successful tour from Native Trails involves visiting Pueblos Mancomunados in the state of Oaxaca, just two hrs from Oaxaca city.
Seven villages are working together to promote sustainable tourism to be explored on hiking and biking trails up to 2200 / 3000 m high in the biodiverse Sierra Norte. Travellers can stay in local huts in the mountains and hike or bike for 2 to 4 days. A cultural and nature-based experience to allow visitors to immerse themselves in the mountain communities and local traditions.
Please email Olaf at bvg@nativetrails.de for more information.
---
The Los Cabos Tourism Board
Weddings and Honeymoons are back!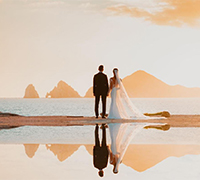 From a beautiful oceanfront ceremony overlooking El Arco to a sophisticated soiree on the terrace of a luxury resort, Los Cabos offers a plethora of stunning locations to exchange vows.
As one of the most popular locations for destination weddings in Mexico, Los Cabos can cater to any couple's unique tastes and personalities.
With a long list of award-winning hotels, no shortage of professional services or wedding planners ready to accommodate any budget or group size and a dramatic backdrop, couples can rest assured that no detail will be overlooked at Land's End.
---
PANAMA
Panama Journeys
Located on the western coast of the Azuero Peninsula, Santa Catalina, is famous among surfers from all over the world and it is becoming a modern tourist destination.
At the end of the street, the quiet small town of fishermen offers a great variety of breakwaters and it is the base to discover the National Park of Coiba which was inscribed as a World Heritage Site by UNESCO in 2005, in order to protect 38 islands and marine sites.
For more information, visit our website.
---
PERU
Aqua Expeditions
Aqua Nera Sets Sail June 12, 2021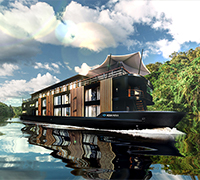 It gives us great pleasure to announce that our newest vessel, Aqua Nera will set sail on its much-anticipated inaugural voyage on June 12, 2021!
A special founder-hosted departure with Francesco Galli Zugaro will take place on July 3, 2021, in addition to the inaugural voyage with our award-winning chef, Pedro Miguel Schiaffino.
Visit our website for more information https://www.aquaexpeditions.com/resuming-our-voyages/
---
LimaTours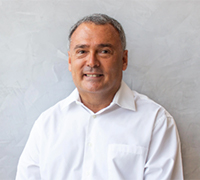 A year for opportunities: interview with Jose Pedraza
During 2020, our team continued working, preparing to receive your passengers again once tourism resumes in the country. That moment has arrived, and little by little, the travellers are arriving in Peru.
We spoke with Jose Pedraza, General Director of LimaTours, about the company's work in the last year, the challenges that arose and the strengths that helped the organisation overcome the pandemic.
See the interview HERE.