NEW LATA MEMBERS
---
NEWS FROM LATA FOUNDATION
The LATA Foundation Confirms its 2020 Charity Initiatives
The LATA Foundation has confirmed its 2020 charity initiatives focusing on conservation, poverty relief, education and community development. Ten core projects are being supported throughout the year across Brazil, Ecuador, Costa Rica, Peru, Venezuela, Nicaragua and Guatemala as well as one-off contributions to other important causes.
For more information or to support these projects, please visit www.latafoundation.org
---
NEWS FROM UK MEMBERS
Horizon Guides
In order to support their fellow LATA members during this period of turbulence, Horizon Guides is offering to waive all sign-up fees and costs for tour operators and accommodation providers who wish the join its customer referral platform.
Operators who would like to join the platform should read the membership criteria and then contact info@horizonguides.com for more information.
For more information, CLICK HERE.
---
Vamoos
We are aware that a lot of travel companies have been busy with cancellations and rescheduling client trips. As this dies down, and with the latest government advice to stay home, we wanted to offer something that will help travel companies make the most of their time, and enables them to hit the ground running when the travel industry picks back up.
We want to help and offer:
Travel companies interested in Vamoos – a 3 month fully-supported trial of the system with your own account, completely free of charge.
Current Vamoos clients – account managers are opening up their calendars for the next 3 months to provide any training you and your team need.
For more information, CLICK HERE.
---
Senderos
Senderos Webinars
We are organising a series of themed webinars for the travel trade, featuring our partners in Latin America. The first on Thursday, May 21st at 10.30am will present "Leading Lights in Conservation & Wildlife Tourism in Argentina & Brazil".
To register please follow this LINK or contact info@senderos.co.uk.
---
REGION – WIDE
Trips SouthAmerica
Trips SouthAmerica introduces its renewed Agent Zone. This new section inside the website allows agents from all over the world to have access to our useful material; from new ideas of how to combine itineraries to high definition pictures, description of activities, inside knowledge of each destination we work in and the most important: special prices and discounts.
Click HERE to log in.
---
TERRA Group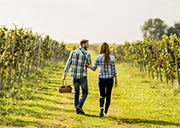 Terra Group recently joined LATA as a new member and is delighted to be part of this strong community especially during challenging times such as COVID-19.
A tailor-made specialist, Terra started from a group of friends, avid explorers, with a genuine passion for Latin America, their new home, sharing their local secrets for unique experiences 'like a local'. They first launched Terra Bolivia in 1998, and gradually the 12 agencies were born in Latin America. Our French team designed a delicious collection of wine tours in Argentina, Chile, Bolivia, Uruguay, and Mexico, Vino Mundo, for the wine enthusiasts.
For more information about our product, CLICK HERE.
---
AVIATION NEWS
Iberia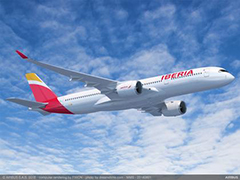 We are pleased to share with you some of the actions we are taking, making our small contribution in this extraordinary situation.
By end of April, Iberia will have carried more than 30 special flights to 20 different countries, bringing home more than 8,000 people. Iberia is transporting tons of medical material for hospitals all over Spain and we are donating hospitals items that are normally offered on board our flights: single use catering utensils and cutlery, duvets, pillows, amenity kits etc.
On behalf of everyone at Iberia, we hope you and your loved ones are safe and healthy.
---
ANTARCTICA
Antarctica21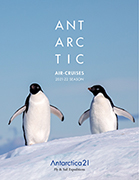 Antarctica21 launches the Antarctica Air-Cruise season 2021-22
We are pleased to announce the release of our 2021-22 Air-Cruise programs operated aboard the vessels Magellan Explorer, Ocean Nova and Hebridean Sky. With the launch of the 2021-22 season, we are offering two early booking promotions:
The Antarctica Express Air-Cruise Promotion offers early bookers a $1,000 USD air credit reduction.
The Preferred Seating Promotion offers early bookers of all other departures priority boarding in Punta Arenas for the Antarctic flight in a guaranteed window or aisle seat.
Conditions apply to both promotions.
---
ARGENTINA
Bahia Bustamante Lodge
New project – our ocean vineyards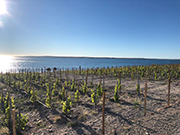 The view from the Main Lodge in Bahia Bustamante Lodge has changed since October 2016. That date marks the beginning of a dream come true: our ocean vineyards.
A project we share with the famous bartender Tato Giovannoni (his bar "Floreria Atlantico" is rated #3 in the World's 50 Best Bars in Buenos Aires) and Matias Michelini, famous and innovative Argentine enologist. Today, our guests enjoy the unique privilege of having breakfast, lunch or dinner with a view of the vineyards and the bright ocean behind them. Sometimes even a curious lesser rheas can be seen looking through the window!
For more information about Bahia Bustamante Lodge, CLICK HERE.
---
Eurotur SRL
Product information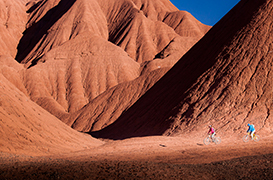 Your clients have the chance to visit the Argentinean remote Northwest. They will discover a land dotted with volcano fields, including the biggest volcano crater in the world, 3 salt flats and rainbow-colored mountains.
It sounds impossible doesn't it? They will experience this and much more with this amazing program! You can see the full program HERE.
For more information contact us at sales@eurotur.tur.ar.
---
Trips SouthAmerica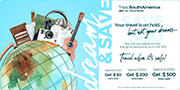 Trips SouthAmerica has just launched a new program called Dream and Save, which allows Travel Companies to buy voucher of USD 500, USD 1000 and USD 2000 to be used in future travel and get up to 25% discount in bookings.
You can check out the program HERE.
---
Aliwen Incoming
Update on Coronavirus Situation in Argentina
President Alberto Fernández extended Argentina's mandatory quarantine until May 24th and future extensions are expected. Furthermore, the Ministry of Public Health announced that 258 new cases of COVID-19 were confirmed, up to date 305 people with the virus have unfortunately died in total since the virus outbreak.
The total of coronavirus cases is 6,034 nationwide, out of which 930 (18.5%) are people that had been abroad, 2.207 (43.9%) had been in contact with previously confirmed cases, 1.445 (28.2%) come from community circulation and the rest is under epidemiological investigation.
---
ALCHEMY DMC Argentina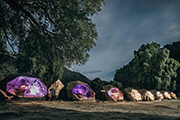 Solar Eclipse in Patagonia
This astronomic phenomenon will only be seen over a range of 100kms and the epicenter will be at Piedra del Aguila.
The Alchemists have developed bespoke camp sites in the area for only a few privileged guests. Exclusive, remote and utterly unique, we invite your clients to join us on this lifetime experience!
You can watch it HERE.
---
BRAZIL
Walpax Travel Partners
Blue Island – Rio de Janeiro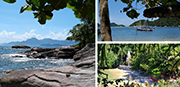 Ilha Azul (Blue Island) is a private and exclusive island, located just 90 km away from Rio de Janeiro. The island was called Ilha do Bernardo (Bernardo's Island), but it was sold and reopened with the new name. It takes around 1h by car from Rio de Janeiro plus 40 minutes by schooner to get to the island. Surrounded by the Atlantic Forest and crystal clear waters, Ilha Azul has two beaches, viewpoints, caves and breathtaking trails!
The structure also includes three restaurants that serve great Brazilian gastronomy. Convenience and comfort for your clients!
For more information, CLICK HERE.
---
Havas Creative Tours
New Year's Eve – Amazonic Adventure – MV DESAFIO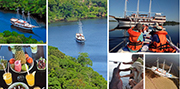 Your clients have the chance to spend New Year's Eve in the middle of the jungle surrounded by wild animals! We are talking about the New Year experience in the Boat MV Desafio. A luxurious boat that navigates through the Amazon Rivers with all the comfort and safety your clients deserve.
They will enjoy this unique experience, with an incredible dinner prepared especially for the New Year's Eve, canoe rides to observe the nocturnal habits of the jungle, alligator spotting, interaction with pink dolphins, bird watching, jungle trekking, visit community indigenous, live this Amazonic adventure.
For more information about this itinerary and others, CLICK HERE.
---
PASSION BRAZIL DMC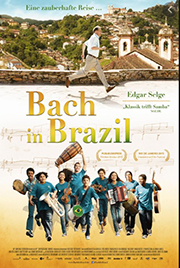 Let's get inspired from our sofa!
Ouro Preto, a UNESCO destination and well preserved colonial town was the set for the awarded Brazilian-German production, Bach in Brazil. The movie is a story about what happens when two outsiders from opposite corners of the world are thrown together: A retired German music teacher and Brazilian kids from a juvenile detention center. Marten Brueckling, a retired music teacher from Germany, has inherited an original sheet of music by Bach's son.
---
CHILE
Awasi Atacama & Awasi Patagonia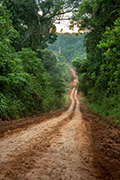 Awasi officially carbon negative
Preserving the three corners of South America where our lodges are located has always been of utmost importance to us at Awasi. We protect and conserve over 340 hectares (840 acres) of virgin forest and native woodland in Iguazu and Patagonia.
These forest areas, preserved and maintained by our team, absorb over 10,000 tonnes of carbon dioxide per year. This total is a greater amount than the emissions generated by our three lodges, as well as the airline and transfer travel undertaken by our employees and our guests.
To learn more about Awasi Atacama & Awasi Patagonia, CLICK HERE.
---
Skorpios Cruises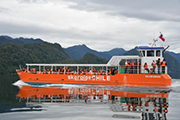 Skorpios Cruises is proud to announce the beginning of operations of their bright new excursion boat at Quitralco Fjord, baptized as "Hudson Volcano".
This new metal boat replaces all previous boats used to explore the fjord, included in the travel log of the Chonos Route, and features space for 120 people, bathrooms, shelter to protect clients from the rain and an amplification equipment to inform passengers during the excursion.
For more information about Skorpios Cruises, CLICK HERE.
---
Remota Patagonia Lodge
Special Promotion: Remota in combination with Cumbres hotels
Remota has reached an agreement with Hoteles Cumbres to offer interesting discounts and benefits in case of booking Remota, on a Soft Program of two or more nights, in combination with one or more Cumbres hotels;
10% discount on each property when Remota is combined with one Cumbres hotel
15% discount on each property when Remota is combined with two or more Cumbres hotels
For more information, please send us an e-mail at saleseuro@remota.net.
---
travelArt Chile
Piedra Cruz de Laraquete – a unique gemstone from Chile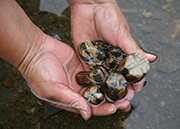 Even though Chile's borders are currently closed, the wonderful landscapes and natural monuments remain unchanged and are just waiting to soon be discovered again by our guests. We would like to introduce this wonderful mineral origin gemstone piedra cruz, the object of many legends. Its pattern looks like a cross, making this gemstone quite unique. What also makes it unique is that piedra cruz is only found in the river El Cajón in the province of Arauco, about 600 km south of Santiago.
Since 2017, this precious gemstone has been recognized by the National Institute of Industrial Property (Inapi) as a unique raw material in Chile. The river El Cajón, also known as the river Las Cruces, flows through the whole region and has acquired great importance thanks to the artisans from Laraquete who process the piedra cruz.
For more information about travelArt Chile, CLICK HERE.
---
Hotel Hangaroa
Accommodation + Flights Program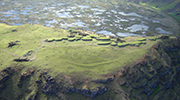 Hotel Hangaroa is delighted to introduce three packages to Easter Island with flights included for stays from September to December 2020.
The Full Experience program includes flights, 4 nights accommodation in Kainga room, open bar, all meals, two half daily excursions per bed night with a bilingual guide, entrance to the national park, and transfers at USD2250pp.
The Discover program includes flights, 4 nights accommodation, breakfast, lunch or dinner, one half-day excursion per bed night with a bilingual guide and transfers at USD1700pp.
The Dream program includes flights, accommodation, breakfast, and transfers to airport at USD1200pp.
For more information, CLICK HERE.
---
EcoCamp Patagonia / Cascada Expediciones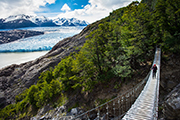 Cascada Expediciones recently received two awards from the Travel Video Awards for their short documentary The Circuit. They received awards for both the "Best Video by a Tourism Agency/Tour Operator" and the "Audience Awards".
Watch this video and get inspired by its message. The Circuit takes the viewer on a journey down the 9-day Paine "O" Circuit, while telling a beautiful story about exploration and connecting with nature in a new way.
To view the video, CLICK HERE.
---
COLOMBIA
Metropolitan Touring Colombia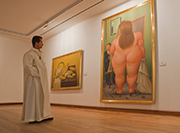 Bogotá – A melting cultural pot
Bogotá is a pluricultural and motley city. Cobbled streets of a colonial past merge with unstoppable contemporary growth. A melting cultural pot that combines city and country perfectly. The city is also known as the "Athens of South America" as back in the XIX century many poets and literary artists insisted on baptising it with this name due to the great cultural production it had.
Nowadays it is home to many must-see museums such as the Gold Museum, Botero Museum, and National Museum; astounding libraries, theatres, art galleries, universities, and more compose the impressive academic offer the city has.
For more information about Bogotá and Metropolitan Touring Colombia, CLICK HERE.
---
PEAK DMC
PEAK DMC adds Colombia, expands across Latin America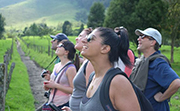 PEAK DMC, the global experts in creating and delivering sustainable, local travel experiences have announced the opening of its newest destination management company (DMC) in Bogotá, Colombia.
The new DMC will develop and deliver sustainable itineraries and local experiences for a number of different brands and operators in response to growing customer demand for trips to Colombia.
Colombia is the most recent addition to PEAK DMC's Latin American portfolio – other new DMCs in the region include Santiago, Chile and Rio de Janeiro, Brazil, both of which opened in 2019.
---
Colombian Journeys
Initiatives and Cooperation during Covid-19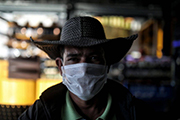 We want to share 2 positive impact actions against the shortage of medical and food supplies in Colombia due to the crisis.
Former FARC guerrillas linked to the reincorporation project of Tejiendo Paz Foundation and in association with Manifiesta clothing, have been manufacturing face masks to vulnerable and needy populations in the country.
Our supplier in Cartagena is helping La Boquilla inhabitants who live on fishing and tourism. Since the quarantine began, donations have been received to shop for groceries and every Saturday they deliver everything to 150 different families. To support both causes, contact us at marketing@colombianjournyes.net.
---
Colombia57 Ltda
As Colombia starts to relax the lockdown measures Colombia57 continues to adjust and evolve our product and services accordingly. The national government is currently considering the necessary biosecurity and safety measures as the country prepares to open its borders to international visitors, and we are actively engaged in this conversation.
We are preparing once again to show off our diverse natural beauty, cultures and effervescent welcome!
Please contact us at info@colombia57.com.
---
KonTour Travel Colombia
Live From Colombia Interactive Classes with top Colombian Chefs, Baristas and Artists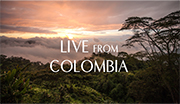 Live From Colombia is a series of interactive classes with some of Colombia's top chefs, professional baristas, sommeliers, fascinating historians, award-winning mixologists, and passionate wildlife photographers.
This is a non-profit initiative to support our amazing partners who go above and beyond to make every client's experience extra special. Unfortunately, in Colombia there is a major lack of government support, so these classes will be a big help for our partners to maintain their families, businesses and/or employees.
To sign-up please CLICK HERE.
---
COSTA RICA
Swiss Travel Costa Rica
Swiss Travel obtains the Carbon Neutral Plus Certification
Swiss Travel Costa Rica are leading the way in their commitment to the country and environment. Through their efforts to reduce carbon emissions they have been awarded the Carbon Neutral Plus Certification, the highest level offered by the Climate Change Office of the Environment and Energy Board of Costa Rica.
---
Costa Rican Trails
New Flexible Booking Policy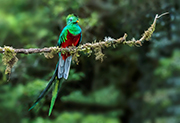 In these unpredictable times, Costa Rican Trails is committed to support you and your clients in every way towards our common health and safety, as well as making every effort to get back to the days of planning wonderful journeys.
With that goal in our minds, we gladly present you our New Booking Policy of 16 days prior arrival date, valid only for new reservations.
Booking window: 15th April 2020 – 1st December 2020. Travel window: 15th April 2020 – 15th December 2020 (trip must be completed by 15th December). Cancellation policy: 16 days prior arrival date.
*Restrictions might apply.*
---
CUBA
Cuba Private Travel
Greetings from Cuba Private Travel in Havana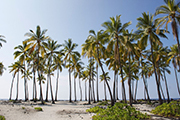 Cuba is showing low numbers. There are whole parts of the country where there are no infections at all!
As everywhere, the poor are the most vulnerable, and for that reason, we are supporting Caritas in Cuba. If you feel like helping out too, then click on the link HERE.
Meanwhile, Cuba has been sending help to countries across Latin America, the Caribbean, and Andorra, Italy and South Africa. Before long, we will bring you details of how Cuba will create the safest conditions to living and travelling with COVID-19.
For more information about Cuba Private Travel, CLICK HERE.
---
ECUADOR/GALAPAGOS
Metropolitan Touring Ecuador
Metropolitan Touring has been working with the Government to help them acquire testing and health equipment to combat the spread and impact of COVID-19 in the Galapagos.
Chairman Roque Sevilla has committed to contributing US$ 200,000 in funds and together with other boat operators in the archipelago, has created a virtual call centre manned by the medical officers whom usually attend guests aboard their fleet of vessels. Roque is also leading a new country-wide initiative known as POR TODOS which has already raised $US7 million to help vulnerable Ecuadorians.
---
Golden Galapagos Cruises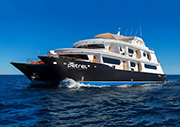 Golden Galapagos Cruises Expands its Luxury Fleet
Given the staggering success of its two flagship, luxury catamarans, Golden Galapagos Cruises recently announced the expansion of its fleet with the redesigned Petrel.
Originally built in 2015, the Petrel is currently being completely overhauled to bring it in line with the premium, contemporary design and innovative features that Golden Galapagos Cruises is known for. The Petrel will be re-launched in October 2020.
For more information about Golden Galapagos Cruises, CLICK HERE.
---
Hotel del Parque
Renovation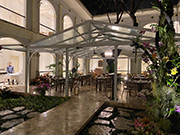 Before we had to stay at home, we were preparing a special surprise for our guests. Today we are happy to show you our new and improved cafetería El Jardín that will be ready to host you!
Your guests can enjoy a buffet breakfast, light meals, and wines next to the nature that surrounds our cafeteria and feel the harmony and tranquility of this inner paradise!
For more information about Hotel del Parque, CLICK HERE.
---
Latin Travel Collection LTC

New photos and 360º pictures
We at LTC are happy to announce our newest product pictures and we hope to welcome you back soon!
Experience a short journey in Ecuador & Galapagos comfortably from your couch by checking our newest visuals including our brand new 360° pictures.
We are sure we will get through this stronger than ever but for now we invite you to stay home while remembering those amazing experiences and adventures in South America!
For more information, CLICK HERE.
---
Ecoventura/Galapagos Network
Less Than One Year To Go: Countdown to Evolve's Inaugural Voyage – launching February 2021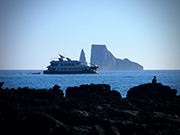 After announcing the name of our third luxury yacht, Evolve, back in October 2019, we are excited to say that the one year countdown has commenced – Evolve's inaugural voyage is scheduled for the week commencing 28th February 2021!
Ecoventura CEO Santiago Dunn is constantly visiting the shipyard where Evolve is being built to check on progress and report back to the team with updates. Evolve will join Origin and Theory and the three identical vessels will alternate between the two itineraries, which can be combined into a comprehensive 2-week voyage.
For more information, CLICK HERE.
---
Geo Reisen Tour Operator
Geo Reisen 16th Anniversary & New Community-based Tourism project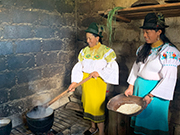 Geo Reisen celebrates its 16th anniversary designing the best experiences for our passengers, based on a sustainable tourism model which supports Ecuador's economy. Our precious team continues working to ensure an efficient and healthy operation for the future.
We have signed a cooperation agreement to support the development of community – based tourism project Anglaruna Kaway. We invite you to visit this link for information about our incredible trips in Ecuador.
For more information please contact our Marketing team.
---
MEXICO
Condor Verde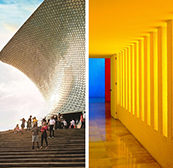 Mexico City for architecture lovers
Condor Verde has designed a fascinating Mexico City architecture tour, ideal for architects and architecture lovers. Get a taste HERE!
Condor Verde offers a variety of special interest tours, including wine tours, pilgrimage tours, and agriculture tours. Please get in touch with Gabriela if you would like to receive the presentations.
---
The Los Cabos Tourism Board
Los Cabos has enacted a three-point crisis management campaign in dealing with Covid-19. Phase 1 was to keep our commercial partners and clients up to date through various platforms on the steps Los Cabos was taking to manage the situation.
Phase 2 is about keeping the awareness of the destination through talks, social media, and webinars.
Phase 3 will be about recovery and what steps Los Cabos will be following to ensure returning tourists' safety.
---
Journey Mexico
Learn About Journey Mexico's Villa Portfolio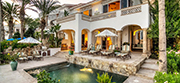 As we all work out what the future of travel is going to look like, one area of product we have seen an increased interest in is our villa portfolio. With over 300 hand-picked private homes in our collection, we believe the extra level of privacy and seclusion is what clients are going to be looking for.
We invite you to register for a webinar, to meet Jessica, Villa Director & learn more about the portfolio for your clients' next holiday.
---
NICARAGUA
Nicaraguan Institute of Tourism (INTUR)
Nicaragua joined the UNWTO #TravelTomorrow and WTTC #TogetherInTravel campaigns alongside LATA; and continues promoting armchair travel, encouraging UK customers to plan visits long-term. Notable examples are INTUR's promotional campaign with Wanderlust, and the Embassy's monthly travel bulletin.
Numerous international airlines plan to resume Nicaragua flights soon, while the hospitality sector remains resilient with government support, meaning Nicaragua's strengths as a destination are intact due to good management of the pandemic.
To subscribe to the Embassy Travel Newsletter click HERE.
---
PANAMA
Panama Journeys
Coiba National Park – The Secret of the Pacific
Coiba National Park is one of the largest paradises on earth and it is located in Panama, less than 240 km from the capital, in the province of Veraguas.
The archipelago is also recognized as the 3rd largest marine park in the world, after the coral reef of Australia and the Galapagos Islands. Coiba was declared a World Heritage Site by Unesco, in 2005, because of its enormous biodiversity. For almost 90 years this island housed a prison, preserving an unchanged and wild ecosystem.
---
Quimbaya Latin America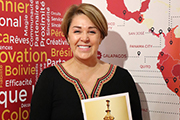 CEO Company message on the future of tourism
Everyone must be responsible and sustainable but above all united. Social responsibility will become compulsory and will have to be translated into concrete but, above all, sustainable and effective actions. Only companies that can adapt and respond to this new meaning of the word travel will survive.
We have embarked on the path of sustainability and responsible tourism for several years in our 11 destinations. We still have a long way to go but, from this crisis, we will have learned with certainty that this is the one and only way to go.
---
PERU
Aqua Expeditions
Book with flexibility and peace of mind in times of COVID-19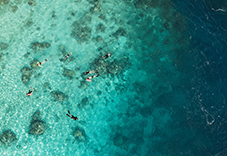 Given the uncertainty of the current evolving global health situation, we have revised our terms and conditions for bookings with the aim of offering flexibility and peace of mind in regard to your clients' future travel plans.
Our flexible booking conditions allow for rebooking and postponing their trip free of charge in order to experience a truly authentic and memorable Aqua Expeditions journey.
Visit our website for more information or contact us at reservations@aquaexpeditions.com.
---
Sol y Luna
Spend time with the Sol y Luna children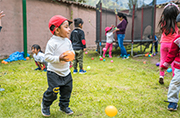 Your clients will get the chance to step into the world of local Peruvian children by spending a full or half day at the Sol y Luna Intercultural School. Perhaps they might like to bring something to show the children (teach them football, art or a language for example), or just join their routine for a morning? Wonderful for families – how many children can say they have been to school in Peru for a day?
For details see HERE.
---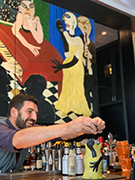 Hotel B
New Bar Menu Inspired by Art at Hotel B
There's a new bar menu at Hotel B, the only Relais & Chateaux hotel in Lima, with cocktails inspired by the artwork in the bar and hotel. There are more than 250 works of art dotted around the hotel, all Latin American but mainly Peruvian, including a throw on wall in library that dates back to 500 BC. The bar has a 1920s theme, and serves lunch and dinner.
For more information about Hotel B, CLICK HERE.
---
Delfin Amazon Cruises
Recommended Reading
Planning for a trip in 2021? Why not get some reading under your belt beforehand? Here's the Delfin Amazon Cruises recommended reading list, ideal for trips to the Peruvian Upper Amazon!
---
Setours Handcrafted Journeys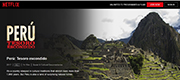 While travels are on hold, let's get inspired from home
The Netflix documentary their 'Peru, Tesoro Escondido' (the hidden treasure) takes you on a sensory adventure through Peru. The documentary highlights Peru's favourites destinations as well as breath-taking hidden gems. The story is about a surfer, a family from Lake Titicaca, a shaman from the Amazon and the Nikkei chef Mitsuharu Tsumura (Maido Restaurant) meticulously woven between modern life and ancient civilisations.
Click HERE to see the documentary.
---
Amazonas Explorer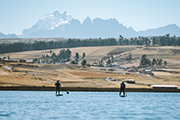 When your clients are able to travel again, what are you going to offer them? How are you going to reassure them that travelling is safe?
What about a Peru family adventure, that isolates them from the crowds? Just them, their family, a guide and a private vehicle.
For more details, CLICK HERE.
---
LimaTours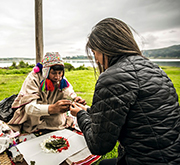 At LimaTours, we are looking forward to the reboot of tourism operations safely and responsibly. We have taken flexibility measures to make this possible together: we will maintain our 2020 prices during all of 2021, and we will not apply charges for date changes until December 2021! In the meantime, we want to bring Peru to you through the senses.
Click this link to experience our country.
---
URUGUAY
Lares Uruguay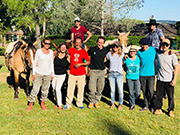 Here goes some positive energy from Uruguay. While travelling is only a dream for the near future, we want to share with you some inspiring images and positive wishes to remind you that we will be here waiting for you untiul you are ready to come back!
You can click HERE to see them.