REGION-WIDE/MULTI-DESTINATION
Vapues Travel
Panama and Nicaragua combined!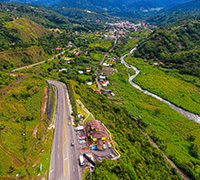 Experience some of the highlights of two unique nations, as you travel through Panama and Nicaragua on a 2-week adventure. Beginning in the surroundings of Panama City, you'll visit lush national parks filled with wildlife, as well as the mountainous coffee region of Boquete, before flying north to Nicaragua. Starting in colonial León, you'll head out volcano boarding and trek into the remote Somoto Canyon, before visiting Ometepe Island and finishing your journey with a relaxing stay on the beautiful Emerald Coast.
Have a look at the day-by-day itinerary HERE
---
Senderos
Tierra Hotels is offering 25% discount off stays at Tierra Atacama until 30th September 2023, valid for 3+ nights all-inclusive. Booking deadline: 15th April 2023. Details HERE.
Mountain Lodges of Peru's new video shows why this is an excellent time to visit the country.
Boena in Costa Rica is launching an exclusive air service to cut journey times between its wilderness lodges.
Please let us know if you're attending Remote Latin America in Ecuador this year, as we're organising pre/post trips.
See Senderos webinars, news and offers HERE.
---
SERVICES AND SUPPORT
WeTravel
We Travel For Women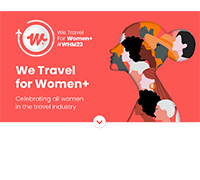 In alignment with Women's History Month, we are proud to launch the We Travel For Women+ Campaign. We are posting women-written features in our Women+ in Travel Academy (and on our LinkedIn page) to inspire readers — and celebrate these women and their incredible accomplishments in the industry. Be sure to follow our LinkedIn page for these daily features: https://www.linkedin.com/company/wetravel/
In honor of Women's History Month, on March 21st WeTravel hosted our 2nd annual Women+ in Travel webinar. The topic this year is representation in the travel industry and we have four amazing panelists lined up: Martinique Lewis ("Marty San Diego"): President of the Black Travel Alliance and Host of National Geographic's "Black Travel Across America", Catarina Rivera: Disability advocate and founder of Blindish Latina, Casey Hanisko: Former president of the ATTA and now the owner of Casey Hanisko Coaching + Consulting, and Iris Serbanescu: Founder of wmnsWORK, a business accelerator for women/non-binary entrepreneurs in tourism.
CLICK HERE to view a recording of this webinar.
---
ANTARCTICA
Poseidon Expeditions
Poseidon Expeditions' Super Early Bird Special for 2024-25 Cruises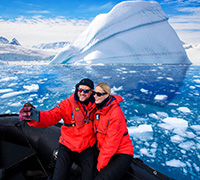 Dear travel partners,
⠀
Poseidon Expeditions is excited to remind you that we are currently offering a Super Early Bird Discount for our 2024-25 season cruises. This limited-time offer provides up to 20% off for Superior, Deluxe, Premium, and Owner's Suites, and up to 15% off for Triple, Main Deck, and Classic Suites.
The offer is available for new bookings confirmed by May 31, 2023. After that, the Regular Early Bird discount will be available until October 31, 2023.
Poseidon's range of itineraries is diverse, encompassing traditional Arctic and Antarctic voyages, specialized photography trips, and even holiday cruises.
Download our flyer to promote this offer with your clients.
Contact us for more information.
---
ARGENTINA
Say Hueque Argentina & Chile Journeys
Great News! Since March 1st, the main highlight of Iguazú National Park has been officially reopened to visitors.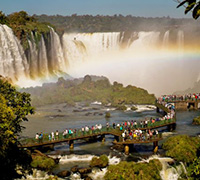 After the great flood of the Iguazú River, the 582 square meters of walkways have been restored and are ready to receive visitors. In addition, during construction works, the Devil's Throat's balcony was enlarged, making the view even more impressive and comfortable for travelers.
Now is the best time for adventurers to visit Iguazú Falls and enjoy a holiday of a lifetime!
Feel free to talk to our travel experts for recommendations and get the best advice for your clients. Iguazú is waiting for many unforgettable experiences. https://sayhueque.com/
---
BOLIVIA
Crillon Tours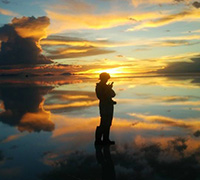 Worldwide interest in the Bolivian destination is growing rapidly, together with our "Travesia Bolivia -Regional". Now, there are direct flights LPB/UYU/LPB on Wednesdays & Sundays (07:40/08:40) & (09:20/10:20). Friday flights continue via Cochabamba LPB/CBB/UYU (07:30/10:10) returning UYU/CBB/LPB (10:45/13:15) or VVI. It has been announced more frequencies to start soon, when more airplanes come back.
On the other hand, the asphalted road from Uyuni to Villa Alota is almost finished, shortening and making more comfortable the connection from/to Chile (Hito Cajon or Ollague Borders). The visits of the gorgeous bucolic landscapes and Highlights on its path will be maintained and we already have some new" add on attractions" for different itineraries. www.crillontours.travel
---
BRAZIL
Pousada Estrela D'Água
New Special Offer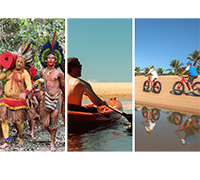 For the European summer we have prepared a special package:
Experience Trancoso
Enjoy 3 incredible nights at Pousada Estrela D'Água and have amazing experiences in Trancoso!
Our special package includes one experience of your choice: visit an indigenous local tribe, learn Capoeira with locals, have a scenic bike, ATV or horse ride, enjoy the sea and the river in a kayak or Stand Up Paddle.*
*not valid during national holidays and non cumulative
---
CHILE
Skorpios Cruises
Product news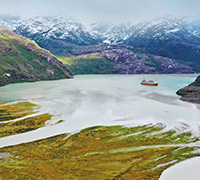 From October 2023, the New Kaweskar Route of Skorpios Cuises will go from 3 to 4 nights, and will include new and fascinating stops. In this way, in addition to the historical sites included in this route, such as the Calvo and De las Montañas fjords, and the Amalia, El Brujo, Alsina and Bernal glaciers, the New Kaweskar Route will include the visit to a colony of elephant seals, the spectacular Guillard Fjord and Glacier, and the scenic Sarratea Bay. The departures will no longer be on Tuesdays and Fridays, but will be evenly distributed throughout the season October 2023 – April 2024.
To check the details of the New Kaweskar Route and all the routes operated by Skorpios Cruises during 2023-2024 season, please CLICK HERE
---
ALCHEMY DMC Argentina & Chile
Rio Palena Experience!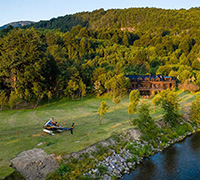 Exclusive Ecuador is proud to present this summer our Boutique Galapagos Land based tour arranged in certain departures for those who look for a great adventure while staying at beautiful boutique properties in the Galapagos Islands. The quality of our Guides in Galapagos is our adLocated in the Aysen region of Chilean Patagonia, just a 2.5 hour drive from the Esquel Airport in Argentina or a short charter flight from Puerto Montt in Chile. It has 2 main operational seasons: Heli season (Oct-Nov) and Summer Adventure season (Dec-Mar). Its remote and special location in a largely undiscovered region of the south, allows guests to experience the vastness and wildness of untouched, pristine nature.
Most of the area isn't accessible by car or foot so the property has a helicopter on-site used to facilitate amazing day's adventures. along with hiking, glacier hiking, stand-up, fly-fishing all kinds of water systems, climbing, biking, or exploring by Jet boats. The gorgeous 7 rooms lodge makes everyone feel warmly at home! Contact the ALCHEMISTS for more information!
---
KMS Travel
ITB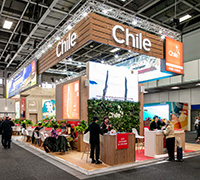 Between March 7 and 9, a new version of the ITB, one of the main travel fairs in the world, took place in Berlin. It is the first edition after the pandemic, marking the return to face-to-face meetings so longed for by everyone in our activity. KMS Travel was present as part of the official delegation from Chile. It was very pleasant to reconnect with people again, because that is precisely what our industry is about: people, and it is in turn our motto: "by knowing the world we become better people."
We are very hopeful about this opening and the opportunity to publicize our products in Chile.
---
travelArt
Chile – a paradise for astronomers and star lovers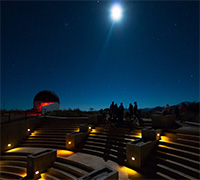 The Atacama Desert is one of the driest deserts in the world and has one of the starriest skies in the south. Chile enjoys more than 300 clear days per year and with little or no light pollution in the north of the country, conditions are ideal for stargazing under open skies. The Elqui valley was even declared the world's first international Dark Sky Sanctuary in 2015 thanks to its uniquely starry skies. Chile offers a wide range of astrotourism activities, from night visits to observatories, stargazing and open-air excursions to visits to scientific observatories where you can experience the work of an astronomer.
info@travelart.com | www.travelart.com
---
Turavion
Stargazing on Easter Island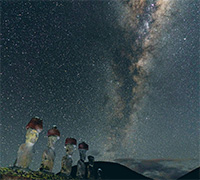 Rapa Nui, in the middle of the Pacific Ocean, is the ideal place for stargazing. The island's night sky, with its low light pollution, allows you to contemplate the Milky Way in all its beauty, making it a unique and unforgettable experience for any traveller. Besides observing planets, nebulae, star clusters and constellations in space with telescopes, visitors will also learn more about the island's Polynesian history and archaeoastronomy. During this excursion, the impressive and mystical Moai figures create a stunning setting for observing the starry sky.
incoming@turavion.com | www.turavion-incoming.com
---
COLOMBIA
The Colombian Project
The Colombian Project becomes Strategic Sponsor of La Leyenda del Dorado in Colombia – The Legendary Americas MTB Race!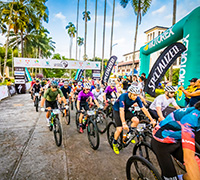 One of Colombia's most recognised DMCs, The Colombian Project, has become Strategic Sponsor for the sixth edition of La Leyenda del Dorado, The Legendary Americas MTB Race! Both companies specalise in showcasing the best of Colombia to the world making it the perfect partnership – The Colombian Project are experts in cutting edge trekking, birding and wildlife expeditions, whilst La Leyenda receives hundreds of amateur cyclists each year.
The 2023 edition of La Leyenda returns to Caldas, Colombia in July and will welcome 500 racers from 25 countries, who will ride a 300km, 5 stage route, starting and finishing in Manizales.
More information can be found on www.la-leyenda.com
---
Colombian Journeys
The Colombian Project becomes Strategic Sponsor of La Leyenda del Dorado in Colombia – The Legendary Coexistence, Cognizance, Conservation: Illustrated Manual for Magdalena River Tour Guides – COLOMBIA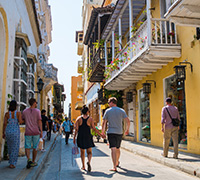 ProColombia has launched an Illustrated Manual for Magdalena River Tour Guides, which is an editorial project sponsored by the Ministry of Commerce, Industry, and Tourism, presenting a broad view along the river and their immense heritage.
This document includes: A 300-page book in Spanish and English, 50 audio podcasts and
100 educational factsheets presenting the material culture of the Magdalena River.
The launch of this document has been coincided with the announcement of the first luxury cruise line exploring The Magdalena River in 2024. The itinerary will include birdwatching tours, live performances of Jazz in Mompox and a Carnaval celebration in Barranquilla; Visit Palenque, among other places.
Colombia Journeys offers a variety of experiences as add-ons before or after the cruise.
More information HERE
---
COSTA RICA
Small Distinctive Hotels
Welcome to Family Travel to Costa Rica! A Fun Destination for all ages!
As the saying goes, "The greatest legacy we can leave for our children is happy memories." So, choosing a travel destination for families or multi-generational groups can sometimes be challenging. Different interests, capacities, energy levels, and attention spans can mean making unforgettable family travel memories lots of work. Welcome to family travel to Costa Rica! A fun destination for all ages!
https://www.distinctivehotels.com/es/welcome-to-family-travel-to-costa-rica-a-fun-destination-for-all-ages/
---
Rio Perdido

Conservation – expansion of protected land in fragile ecosystem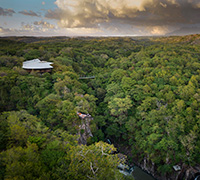 Rio Perdido is situated in a completely unique and, unfortunately, very threatened ecosystem in Costa Rica. When the hotel's Reserve was created, the founders set out to protect almost 600 acres of this land, with its rare, dwarf forest ecosystem. The good news for these vulnerable forests is that the reserve has vastly expanded; Rio Perdido has just acquired new properties, bringing the protected land tally to 1,500 acres.
For now, plans are in place to expand our renowned trail system and to welcome rescued fauna. Increasing the extension of this reserve has always been a priority over growing in guest capacity.
---
Swiss Travel

Sustainability Achievement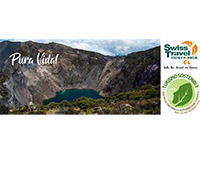 Swiss Travel obtained the "Elite" Level of Sustainable Tourism Certification
For the second time in a row, Swiss Travel achieved the highest level of the Sustainable Tourism Certification Standard (CST), certified by the Costa Rican Tourism Board, backed by Costa Rica's Government.
To achieve this important Certification we have been adjusting our operations since 2016, looking for efficiency, productivity, quality, environmental and social impacts, customer satisfaction, evidencing our actions through audits every two years. For 2023, we complied with 98% of all the parameters evaluated.
CST standard is recognized by the Global Sustainable Tourism Council, being at the same level of the most important standards of sustainability in the world.
---
Journey Costa Rica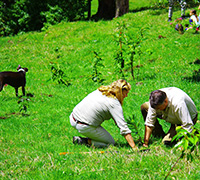 Journey Costa Rica strives to positively impact everyone we come into contact with while offering creative, high-touch trips. We prioritize transportation and accommodation based on their sustainable practices, and for every guest that travels with us, a $100 USD conservation fee goes directly to support the Bosque Vivo Foundation.
This family-created initiative works with dedication to reforest and rehabilitate Costa Rica's highland forests, the first project to do so in the country. Sustainability is a journey, and we continue to adapt our practices as we aim to be a leader in travel that positively impacts the environment and local communities.
https://journeycostarica.com/about-us/
---
Travel Excellence
Costa Rican Ancestral Cuisine
Gastronomy is one of the best ways to learn about the culture of a destination and Sikwa Restaurant is a representative of that. The restaurant protects the gastronomic tradition of the native people of Costa Rica.
The experience combines a delightful setting, signature cocktails and dishes prepared with unique local ingredients. Thanks to the high quality of the cooking, they have been featured in The World's 50 Best Restaurants and other publications.
An excellent dining recommendation in San Jose and Travel Excellence's team is ready to assist your clients at any time.
---
ECUADOR/GALAPAGOS
Montemar Eco Luxury Villas
What is MONTEMAR?
Montemar is setting new standards in how to explore the fabled Galapagos Islands: our 100% sustainable villas offer the minimum impact to the environment and natural resources, an immersive experience with the local community and a personalized attention by the owners. You can "do" Galapagos in many ways- learn about Montemar's way in this short video HERE. For further info, contact ventas@montemar.ec , visit www.montemar.ec, or contact your local supplier.
---
Galagents Galapagos Cruises
Galagents New Daily Tour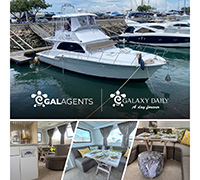 Starting March 15th, 2023 the Galaxy Daily will offer unparalleled tours of the iconic Santa Fe, Bartolomé, Seymour Norte, and Plazas Sur islands, with a weekly schedule of departures. This spacious and comfortable vessel, with a capacity for 16 passengers, has been specially designed to provide your clients with the utmost luxury and relaxation during their journey.
We know your time is valuable, so we invite you to schedule a 15-minute presentation, if you want to know mnore information please contact Katherine Ronquillo at business4@galagents.com.
---
Exclusive Ecuador

BOUTIQUE GALAPAGOS LAND BASED TOUR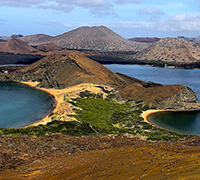 Exclusive Ecuador is proud to present this summer our Boutique Galapagos Land based tour arranged in certain departures for those who look for a great adventure while staying at beautiful boutique properties in the Galapagos Islands. The quality of our Guides in Galapagos is our added value as they are NAturalist Guides with many years of experience and a huge expertise in leading high end groups who look for a real informative adventure. Ideal for those who are motion sensitive and prefer to avoid a cruise. Contact us for more information and visit our site www.ExclusiveEcuador.com
---
Tropic
Tropic Conservation Initiative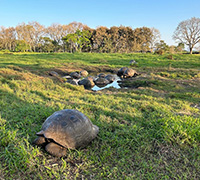 Tropic has worked with Galapagos tourism pioneer Polo Navarro since 2018 on the development of Galapagos Magic Camp (which Tropic proudly represents), widely known as the ecotourism accommodation choice in the Santa Cruz highlands. Since creating the giant tortoise sanctuary at Galapagos Magic, Polo envisioned restoring part of the reserve, creating one of the first private initiatives to rehabilitate the original giant tortoise habitat. The Galapagos Forest Initiative will restore and maintain the land, supporting many important and iconic species.
We ask you to consider helping us with the project, supporting construction of an Interpretation Center, finish building a tortoise pond and procuring, planting and maintaining 750 additional escalecia trees.
We can't do it without you! Visit this site to learn more and for details on how you can contribute.
---
Anakonda Amazon Cruises
SPECIAL DEPARTURES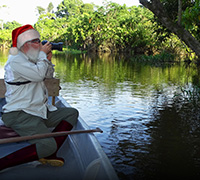 DECEMBER HOLIDAYS 2023 – 2024
Your guests could share special moments and celebrate with their loved ones this Christmas or New Year's Eve at a special and magical destination, the Ecuadorian Amazon Rainforest, onboard our Amazon expedition vessels!
Please find more details HERE for our December holidays 2023 departures!
Your guests can also book in advance for Christmas and New Year 2024 departures!
You may also download our flyer HERE to promote these special departures.
Contact us for more information at info@anakondaamazoncruises.com
---
EL SALVADOR
Embassy of El Salvador
Golfo de Fonseca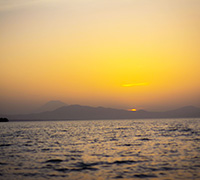 Between El Salvador, Honduras, and Nicaragua, the Golfo de Fosenca is formed by the Pacific Ocean. The main attraction is the astonishing and breathtaking view that allows you to appreciate islands seen in the Pacific Ocean.
The heart of the site houses an imposing volcanic archipelago and the islands Meanguera, Meanguerita, Conchaguita, Zacatillo, Martín Pérez, Zacate Grande, El Tigre, Exposición, Naked Rocks, Los Farallones, among others.
The Gulf can be visited by boat, a service offered by locals. You can depart from its traditional Muelle de La Unión or Muelle Los Coquitos.
You can learn about history like Conchaguita Island. Here you can see the door of the church of Santa Ana de Teca, built in the 16th century by the friars under the order of San Francisco.
---
MEXICO
Journey Mexico
Plan your Summer Vacation to Mexico with the Family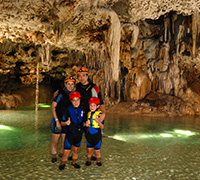 Mexico is the perfect destination for a family holiday offering something for all ages. We know how important it is for family vacations to be well organized, which is why we have handcrafted a great selection of family-focused experiences and properties. From coast to coast, Mexico is the ultimate destination with special experiences to be had in the summer months so you'll want to encourage your clients to get a jump start on planning in order to secure availability. Check out these inspirational travel guides on how to plan the ultimate family holiday: https://www.journeymexico.com/experiences/family-vacations
---
Los Cabos Tourism Board
Los Cabos Spas & Wellness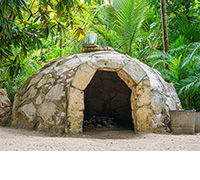 When it's time for a bit of indulgence and relaxation visitors to Los Cabos should head to the spa. The era of simply enjoying a feel-good treatment has matured into a broader, holistic wellness approach that merges specialty therapies with options like healthy cuisine and personal training. Always striving for distinction, one serene escape may draw upon a global palette of soothing therapies while another emphasizes indigenous products like desert flowers, aloe, clay, and herbs. For a truly unique Mexican treatment, visitors can sweat it out in a temazcal, which is done in the dark. The Temazcal is an ancient steam lodge that relies on the healing powers of earth, fire, water, and air to balance body, mind, and spirit.
---
NICARAGUA
Nicaraguan Tourism Board – INTUR
Visit Solentiname, paradise on Lake Nicaragua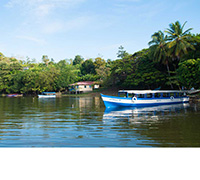 Near the city of San Carlos, about 25 kilometers to the west, is Solentiname, an archipelago made up of 36 islets in Lake Nicaragua, a place that makes everyone who visits it fall in love. The islands have a rich geography, history and ecosystem, which have served as inspiration for many painters and poets; It is also home to a lot of birds, reptiles, vegetation and friendly people.
If you want to disconnect and enjoy nature, this is the best place for you. Some activities to do alone or in group are: sport fishing; bird and reptile watching; walk the interpretive trails, the corridor of painters; visit the Casa Taller de Artistas, the Alejandro Guevara Silva Archeology Museum or Nuestra Señora de Solentiname Church, and see petroglyphs.
---
PERU
Aqua Expeditions
WE ANNOUNCE THE RELAUNCH OF ARIA AMAZON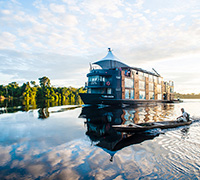 As the demand for global travel continuously grows this year, Aqua Expeditions remains committed to delivering customized adventure expeditions for more and more guests aboard our luxurious vessels.
We are pleased to announce a renewed price offering for Aria Amazon to provide a wider range of expedition choices for your clients. The new pricing involves a ~14 percent rate reduction, making Aria Amazon's rates ~28 percent lower than her sister ship Aqua Nera. These new rates will apply to all new bookings made for departures as of July 1, 2023. Aria Amazon will offer 3-, 4-, and 7-night itineraries starting at US$3,300 per person based in double occupancy.
For more information take a look at our news letter HERE or contact our reservations team at reservations@aquaexpeditions.com
---
COLTUR Peru
NEW COLTUR WEBSITE
It is with great enthusiasm that we share the launch of our new COLTUR website, which reflects more precisely our identity and the values that define us. This development has given us the opportunity to review our trajectory and reaffirm our purpose which has remained unchanged since 1957: "To spread our love for Peru and create positive impact through travel."
Peru is now open after a challenging season, and we invite all LATA members to visit our website and be inspired by the experiences our wonderful country has to offer, ranging from culture and adventure to nature, gastronomy, and wellness.
---
Belmond
Machu Picchu is Back!
Machu Picchu reopens its doors for Peru and the world. We look forward to welcoming you to enjoy this magical destination with Belmond.
---
Condor Travel
Peru Now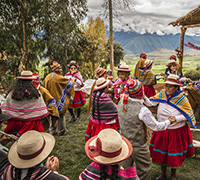 The time to visit Peru is now! The country's landscape diversity is the great protagonist of the new PromPeru campaign "Peru Now", which seeks to reactivate tourism and recover its position as a safe destination and one of the most competitive in the region.
Lima, Cusco, Huaraz, Chachapoyas, and the Amazon are some places whose attractions will shine in the campaign. Its natural beauty and cultural wealth inspire fascinating journeys for every type of traveler.
The campaign is expected to reach over 39 million people – focusing on international tourists – and reinforces the positive image that has characterized the destination.
---
PROMPERU
Pacaya Samiria National Reserve, one of the most biodiverse areas in the world, turns 51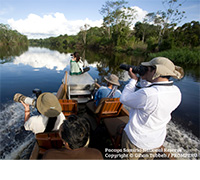 The Pacaya Samiria National Reserve, located in the Loreto region, celebrated its 51st anniversary on February 25. It is the second-largest protected natural area in Peru with an extension of 2 million 80,000 hectares and has become a paradise for nature lovers. Its biodiversity includes more than 1000 species of animals and 965 species of wild plants.
The Reserve's humid, tropical and flooded forests form an autonomous ecosystem that is home to oxbow lakes such as Lake El Dorado, and indigenous communities who supplement their incomes through experiential tourism initiatives. Pacaya Samiria is also known as "The jungle of the mirrors" thanks to the beautiful reflections of trees on the water's surface.