NEWS FROM LATA FOUNDATION
We're looking for dynamic, committed and creative people to join our Fundraising and Events Team at the LATA Foundation. We are all volunteers and give our time to raise as much money as possible for the amazing projects we support.
The roles we undertake include fundraising, communications, donor relations, arranging events and finding sponsorship. We work alongside the projects team on events or campaigns and receive administrative support from LATA. We also work closely with the board of Trustees when proposing campaigns and strategies.
Many of us that volunteer with The LATA Foundation have gained a lot of valuable experience that has enhanced our careers, and have also developed lasting working relationships and friendships within the Foundation, LATA and the wider Latin America travel community. It is an inclusive, sociable team and many volunteers stay involved for several years.
For more details and requirements, click HERE.
---
NEWS FROM UK MEMBERS
tranquilico
Crisis Management Workshop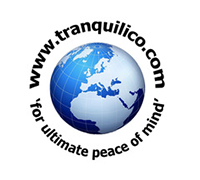 Our most popular course is our half day Crisis Management Workshop, which includes a desktop simulation based on an actual incident that could affect your organisation. This is a great learning opportunity and also a fantastic team building experience. It helps your staff to better understand the roles and responsibilities required during a crisis.
The course can be delivered in person at your office or virtually via Teams or Zoom.
If you would like a copy of our e-flyer with course content and cost, please contact us at safety@tranquilico.com
---
Pura Aventura
Thomas Power of Pura Aventura (pura-aventura.com) was thrilled to collect the Highly Commended award for "Sustainability Hero of the Year" at TTG's Luxury Travel Awards ceremony earlier this month (March).
This award recognises the hard work and ambition to put responsible travel at the forefront of all Pura Aventura's activity. 2020 saw the company become one of the first travel companies in the UK to certify as a B Corp, and also saw the introduction of its Travel Positive charter to mitigate the carbon emissions produced by its holidays.
The ambitious scheme sees Pura Aventura balancing a carbon mile for every kilometre travelled, therefore mitigating 160% of carbon to ensure their guests can Travel Positive.
---
Silversea Cruises
Silver Origin Naming Ceremony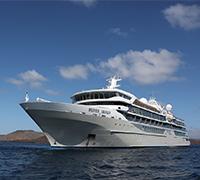 We are thrilled to share the news that we have officially christened our first-ever destination-specific ship, Silver Origin, in San Cristobal, the Galápagos Islands.
During an intimate, expedition-inspired ceremony on February 25, 2022, guests took to the water on Silver Origin's Zodiacs, raising a glass of champagne with executives from Silversea Cruises and Royal Caribbean Group, as we officially welcomed the ship to our fleet of 10.
Esteemed conservationist and permanent resident of the Galápagos Islands, Johanna Carrión was unveiled as the ship's Godmother – a selection that underpins our long-term commitment to sustainability.
---
REGION-WIDE
Vapues Tours
Experiences for Couples and Honeymooners
Picture-perfect beaches, crystal-clear seas and great local food, Nicaragua and Panama tick a lot of boxes when it comes to couples vacations and honeymoons.
As Vapues Travel, we offer a range of experiences that are just perfect for restless couples looking to break up their days with a little adventure.
From horse riding along a deserted Nicaraguan beach to private flights over the Panama Canal, we can help you add those extra touches which can make a couples vacation even more special.
Look at some of our favourite experiences for couples and honeymooners. https://www.vapues.com/blog
---
ANTARCTICA
Antarctica21
Antarctica21 offers new 2022-23 Travel Credit Promotion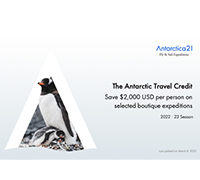 This promotion offers a "travel credit" (a price reduction) of $2,000 per person on three 2022-23 Ocean Nova departures in December 2022 and February 2023.
The offer will appeal to travelers seeking a price incentive allowing them to set sail aboard Ocean Nova on a Classic Antarctica fly & sail expedition enjoying a small-ship adventure with access to world-class guides, exotic wildlife, and all the beauty of Antarctica.
The $2,000 travel credit applies to Twin Cabins on the following expeditions:
Dec. 2-9, 2022 Classic Antarctica Air-Cruise
Feb. 1-8, 2023 Classic Antarctica Air-Cruise
Feb. 6-13, 2023 Classic Antarctica Air-Cruise
Capacity is limited to 10 Twin Cabins per departure. For more information, please contact nkrumrey@antarctica21.com.
---
ARGENTINA
Furlong Incoming
Furlong Incoming DMC compensate the carbon footprint of each passengers trip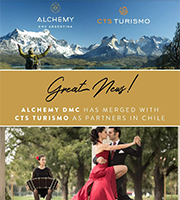 We are pleased to announce our alliance with Banco de Bosques. The objective of this alliance is to protect the native forests of Argentina together with our clients and passengers.
For each confirmed reservation 18m2 of native forest will be protected in Argentina, the equivalent of 1 TN of CO2, to compensate part of the km traveled by our passengers.
In this way, we are saving the forests, combating climate change, protecting the local fauna and generating local developments.
We hope you will join us, walking together towards a more sustainable future!
---
Aliwen Incoming
The Aliwen Incoming team will be participating at Emotions Buenos Aires from April 3-6, 2022 at the Faena Arts Center.
Victoria will be very happy to meet you to talk about ideas and new products for Argentina. Carolina will also be attending the event on Sunday 3rd April, and will be delighted to invite you for breakfast or lunch on the 2nd or 3rd of April.
Just let us know and we will coordinate a time. You can contact us at quote@aliwenincoming.com.ar to arrange a meeting or request any kind of information.
Looking forward to seeing you at Emotions!
The Aliwen Team
---
ATP DMC – ARGENTINA TRAVEL PARTNERS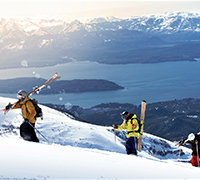 ARGENTINA TRAVEL PARTNERS is offering special rates during the Argentine winter months. This is a particularly good option to offer to those who missed skiing in Europe this winter.
Argentina's ski season is FROM June to September and the country boasts some excellent ski resorts, ranging from Ushuaia in the extreme south to central Mendoza wine country and varied options in Northern Patagonia, each with different activities in addition to the skiing.
For more information, contact Matt Gomez mgomez@atpdmc.com
Winter in Argentina Photos: https://www.dropbox.com/sh/cvb5rmnxn0d30lk/AABWCAUdHEwJwRKBdDrhevb8a?dl=0
---
Say Hueque Argentina Journeys
Beyond sustainable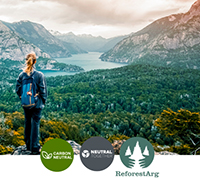 This is our commitment to Earth: We are carbon negative, climate positive: In August 2020, we were the first travel company in Argentina to offset the CO2 emissions during trips. But this year, we took this one step further to remove more carbon dioxide than we produce.
We plant trees: For every traveller, we plant a native tree in damaged zones of Patagonia.
We say NO to plastic: We offer trips 100% free of single-use plastics
We partner for good: We sign world treatments to fight against the climate emergency
We work side by side with the local community: we assure that at least 80% of what clients pay stays in the veins of the community.
Let's move beyond sustainable. Join us!
https://sayhueque.com/about-us/sustainability/
---
BOLIVIA
Crillon Tours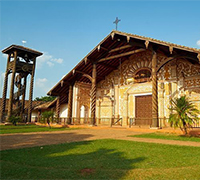 The world travels again and Bolivian Airlines has started its flights to/from Lima, bringing us closer to the world.
Today we wish to highlight the effort of Bolivia, which lovely refurbished its 5 Missions (16th and 17th centuries) at Chiquitania in Santa Cruz, a World Heritage Site, thanks to the Swiss architect Hans Roth. Argentina, Uruguay, Paraguay and Brazil also have some Jesuit Missions.
The Bolivian Missions are a repository of the most important Barroque music on the world, which indigenous annually perform at the Chiquitania International Baroque Music Festival, a once in your lifetime experience. WELCOME TO BOLIVIA
---
CHILE
Remota Patagonia Lodge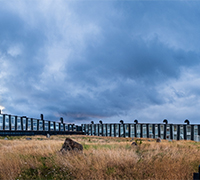 Remota Patagonia Lodge has confirmed the opening of 2022-2023 season for September 9, 2022.
Additionally, Remota informs that for next season will give priority to its "All-Inclusive" programs, in its three modalities –Soft, Adventure and Fly-fishing– which include the greatest diversity of excursions in Chilean Patagonia.
However, we will maintain certain availability for reservations on B&B or Half Board, offering the possibility of booking some excursions directly at reception.
To check the current rates for the next 2022-2023 season, the excursion menus, environmental policies, and gain access to photos and video of the hotel, please click the following link: https://www.dropbox.com/sh/o48huz2j9h2zoiu/AAAEKLgOCOoAfP_bq5bDDxl8a?dl=0
---
travelArt Chile
WINTER DREAM IN PATAGONIA (7-Day programme)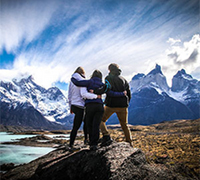 A trip to Patagonia in the low season in autumn and winter is a wonderful experience when the leaves of the trees in Torres del Paine National Park turn orange and the snow-covered mountains reflect in the lakes.
travelArt's "Winter dream" tour will take your clients to the heart of Patagonia, to Hotel Lago Grey where they'll enjoy 3 nights, surrounded by a glacier, granite peaks, forests and rivers.
There are a variety of excursions in the Torres del Paine Park to choose from, offered by the hotel.
Thanks to fewer visitors to the park in the low-season, they'll enjoy the spotting of wildlife such as guanacos and pumas and take unique photos of the landscape.
info@travelart.com | www.travelart.com
---
Turavion
Torres del Paine in winter – worth the trip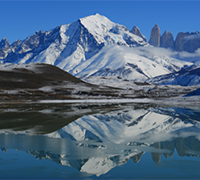 Is it worth visiting the Torres del Paine National Park in Chilean winter? We say yes and tell you some of the advantages at this time of year.
Winter in the southern hemisphere is from June to September. It is of course colder in Patagonia than in the summer time, but it also offers many benefits to the visitor to travel to this region in the low season:
– Stable weather with less wind
– Stunning snow-covered winter landscapes
– Best time for wildlife watching during this time of the year
– Lower number of visitors to the park allows your clients to enjoy the tranquility of nature to the full.
For more information: incoming@turavion.com | https://www.turavion.travel/torres-del-paine-in-winter-worth-the-trip/
---
COLOMBIA
Colombian Journeys
Providence Island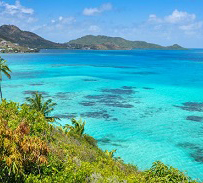 On November 20th, Hurricane Lota devastated 98% of Providence Island's infrastructure which depended mostly on tourism and its residents faced very difficult times.
Today, we are proud to announce that the Colombian Government informed that the recovery and reconstruction of the island is almost complete and is expected to be open this year to tourism on June 23rd.
To know more details about tourist operations and hotel openings, please contact us at marketing@colombianjourneys.net.
---
COSTA RICA
Travel Pioneers
For years, Costa Rica has been at the forefront of sustainability innovation regarding green design and ecotourism.
Already a role model for conservation, one-quarter of the country's land is kept as parks and biodiversity reserves, build-it-green-minded companies and designers set a global standard combining luxury with environmentally friendly practices.
At Travel Pioneers we pay attention at a thoughtful relationship between the hotel and the surrounding environment. Part of what attracts us to the properties we recommend is the bond that arises from an intentional community plan set forth by the ownership and management.
We also base entire staff retreats around learning about local ecology and sustainable economies by volunteering to help local artisans and to plant trees.
---
Travel Excellence
As of April 1, foreign tourists will no longer have to present the Health Pass to enter Costa Rica, and the insurance requirement for unvaccinated foreigners will be eliminated. This will make Costa Rica open for all again.
However, all tourists entering the country are recommended to acquire an insurance policy with sufficient coverage to include medical expenses and extended stays due to quarantine due to a possible Covid-19 infection.
In addition, as part of these changes, all businesses, activities and events can return to normal with 100% of their capacity and without requiring the use of a QR Code.
The use of a facemask, handwashing and social distancing must continue to be applied until further notice.
---
ECUADOR/GALAPAGOS
Golden Galapagos Cruises
Upscale your travellers' vacations with Golden Galapagos Cruises' yacht collection; increase your bookings and sell with confidence.
Golden Galapagos features a selected variety of outstanding itineraries guided by top-level guides for a sustainable cruise vacation.
Our catamarans Ocean Spray, Endemic, and Elite follow total quality processes and offer world-class service for our valuable guests.
Relax while we take care of your passengers in the unique and remote Galapagos Islands. For more information, click HERE.
---
Anakonda Amazon Cruises
OUR LAST MINUTE OFFERS ARE HERE!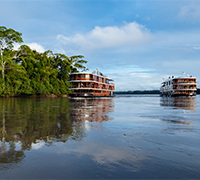 This year 2022 your guests may enjoy the very best of our benefits on board our Amazon expedition cruises.
Book by May 31, 2022, and your guests will receive up to 50% OFF in selected departures from April to June for 4, 5 and 8-day itineraries.
Botón: See our selected departures
You may also download our flyer to promote this offer with your clients.
Contact us for more information at info@anakondaamazoncruises.com
---
EL SALVADOR
Embassy of El Salvador
El Salvador for the first time ever, runs a WSL- CT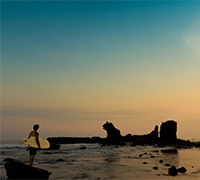 The waves of El Salvador will be the spot of the biggest Surfing event in the World. For The first time ever, the country will host the Championship Tour of the World Surf League. The Championship's event in El Salvador will take place on June 12th-June 20th.
The WSL officially announce that Punta Roca, one of the best right wave in the world, is going to share this tournament with another amazing spots like Pipeline, (Hawaii), Western (Australia) Saquarema (Brazil) and Peniche (Portugal) all of them into the 2022 tour.
This world class event will put El Salvador on the top of exposition, not only for sports event, but like an emerging tourism destination to visit and to invest.
---
GUATEMALA
Maya Trails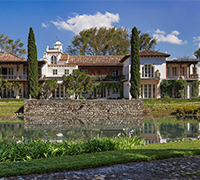 Discover in Guatemala the newest RELAIS & CHATEAUX property located in the magical colonial city of Antigua.
This is a secluded colonial style hacienda nestled within a private garden oasis. The property boasts with 15 of the most amazing and different rooms, on 6 acres of of nature with the most amazing gardens.
From the best renowned chef for your meals, to the best healing hands at the spa in the resort.
For more information contact us at Maya Trails info@mayatrails.com.gt
---
NICARAGUA
Nicaraguan Tourism Board – INTUR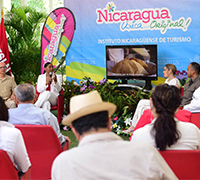 The Nicaraguan Tourism Board updateD the National Tourism Map, now in 6 languages.
The interactive platform contains information of interest and frequently asked question about the country in Spanish, English, German, French, Italian and Chinese.
The website offers all the details about accommodation, restaurants, rent a car, tour operator, travel agencies, among others.
Clients can also find the main tourist products, such as gastronomy, sun and beach, colonial cities, adventure and nature, in addition, itineraries of each department to know what to do. Photos, songs, videos and a three-dimensional map with main representations of each region. https://www.mapanicaragua.com/
---
PERU
PROMPERU
Three Peruvian destinations are recognized at the Green Destinations Story Awards 2022
Peru has a large number of tourist attractions, full of history, culture and beautiful landscapes. But not only that, since we also have places that have a vision of sustainable tourism, which aim at respecting nature and protecting the environment.
Three Peruvian destinations have been chosen in the Green Destinations Story Awards 2022, an award that seeks to exhibit and celebrate the most inspiring stories within sustainable tourism practices.
Here are the places that obtained these distinctions and what work they have been doing to stand out as a sustainable destination:
Colca Canyon (Arequipa)
Tingo Maria National Park (Huánuco)
Pacaya Samiria National Reserve (Loreto)
---
Tropic DMC & Ecolodges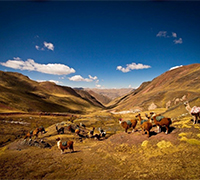 We are thrilled to announce that we are now representing Peru's fantastic Andean Lodges, an amazing lodge to lodge trek in Ausangate Mountain, Cusco!
Andean Lodges fits the Tropic model – meaningful experiential travel that goes beyond a tour or a place to sleep, inviting travelers to a deeper experience of a destination. These cozy and welcoming lodges are the highest in the world.
Each memorable day is spent exploring the glorious high mountain landscapes on foot, hosted by community leaders who will share the importance of sacred Ausangate Mountain as well as their ancestral traditions as one of the last llama and alpaca herder communities.
For more information please contact us at mariaeugenia.dealiaga@tropiceco.com
---
Setours Handcrafted Journeys
The world-famous Rainbow Mountain has been temporarily closed off to tourists
Due to disagreements between two communities around the Vinicunca Rainbow Mountain, the authorities have closed the mountain off to visitors until disputes have been resolved.
Not to worry though, a few kilometres from Vinicunca is the lesser-known Palcoyo Rainbow Mountain which belongs to the same mountain range as its more well-known counterpart and bears the same rainbow-like colours.
Unlike the "Insta-famous" Vinicunca, Palcoyo remains a local insider secret and it is more than likely that you will find that you are the only people there.
Thanks to its short and soft ascent Palcoyo is also a suitable option for all. Learn more HERE.
---
Jungle Experiences Amazon River Cruises
Yoga & Mindfulness themed departure
Connect with nature in a wellness experience aboard the luxurious Zafiro! From July 30 to August 03, 2022, immerse yourself in a journey of self-discovery and live a healing experience while exploring nature in its purest state.
Travellers, in addition to enjoying the immensity of the Amazon jungle, will have yoga and meditation sessions led by Ornella Puccio, a professional yoga and meditation instructor, certified at the Abhijna yoga school in Kerala, India.
Special rate:
Itinerary 5 days and 4 nights – From USD 3,199 per person in double occupancy.
For more information on this departure, please contact us by email info@junglexperiences.com. For more information, click HERE.
---
LimaTours
Across the Amazon Flow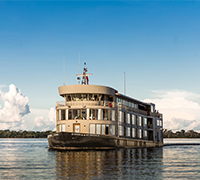 Sailing across the Amazon means enjoying first-row seats to the wonders of nature.
To bring your travellers close to this serpent-shaped river, we present our Cruise Catalog 2022, a selection of river cruises that provide comfort and adventure, both aboard and ashore.
Don't miss out on the Delfin III Promotion, offering 50% discount off on the second passenger, for departures on March 29, April 5 and April 26, 2022.
Please ask your account executive for more information, or write us at sales@limatours.com.pe
---
Amazonas Explorer
#WeAreReady
It's been two long years of scraping by, but as COVID regulations lift across the world, so the tour companies emerge from their long hibernation.
At Amazonas Explorer, we are chomping at the bit to kick start the season- but safety first! We've been busy triple-checking everything from boats to bikes to boots, retraining our staff, and licking everything back into shape.
We are ready, and we are waiting for you to return to Peru! Check out our Instagram for regular updates on what we are doing.