NEW LATA MEMBERS
---
NEWS FROM LATA FOUNDATION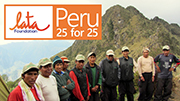 We would like to express our gratitude to everyone who has participated in the #PERU25for25 challenge.
The campaign has been a phenomenal success, with 40 supporters participating in the challenge to walk or run 25 miles (the length of the Inca Trail) during the month of March to support out-of-work Inca Trail porters and their family with monthly essential food parcels.
We have so far raised a staggering £12,532, but if you are yet to donate, please do so and help us reach our target of £14,000 by the 31st March. A £25 donation will provide an essential food parcel for one porter and their family for one month.
www.latafoundation.org/25for25
---
NEWS FROM UK MEMBERS
Pura Aventura
Call to action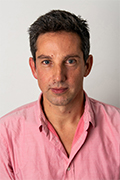 In this 'B Corp* Month', Pura Aventura, a net zero travel company and the UK's first specialist tour operator to be certified B Corp, urges the UK travel industry to commit to net zero plans ahead of COP26 – November's vital UN Climate Change conference.
"We can help each other, as an industry, to take meaningful action. Let's prove to world leaders in Glasgow that it can be done", comments Tom Power, CEO, Pura Aventura.
For more information, CLICK HERE.
---
tranquilico
Health & Safety – key issue for consumers going forward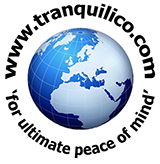 As the possibility of travel taking off gets ever nearer, with a huge amount of pent up consumer demand. Travel Health & safety is very much at the forefront of the customers mind.
If you don't already have this embedded into the culture of your business then now is the time to get it sorted. Our recent main focus has been helping operators to streamline their health, safety and crisis management policies and procedures and use them as a positive sales tool to re-assure customers.
For more info contact safety@tranquilico.com – for ultimate peace of mind!
---
Silversea Cruises (UK) Ltd
Silversea Cruises, the leading ultra-luxury cruise line, has opened a pioneering South America Grand Voyage as part of its new collection of voyages for 2022-2023.
Circumnavigating South America, Silver Moon will sail roundtrip from Fort Lauderdale between 6 January and 16 March 2023. Over 69 days and with nine overnights, travellers will explore 39 destinations in 23 countries. Socialising with like-minded travellers at bespoke events, guests will attend a private party at Valparaiso's Casas del Bosque Winery and dance to the rhythm at the world-famous Rio de Janeiro carnival on extended calls.
For more information, CLICK HERE.
---
Australis
New online course for travel agents with Australis
Australis has launched a new online course to make things even easier for our valued agents. It's interactive, fun and informative, telling you everything you need to know about what makes each Australis cruise so unique.
From learning about the ships themselves to the exclusive routes we sail, the service and comfort onboard to the wildlife and landscapes on offer, as well as in-depth information about wonderful Patagonia.
Find out more here : https://www.australisagent.com/
---
The TRIP Group
On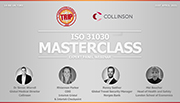 the 21st of April at 14:00 (UK time), the TRIP Group will be holding the ISO31030 Online Masterclass and they invite the LATA members to register.
ISO31030 is the new international standard for Travel Risk Management, which is due to be published in the next few months. During this webinar, their panel of experts will examine the content of the standard and how it can be used to help organisations keep their travellers safe.
This webinar is intended for anyone who has responsibility for the safety, security and wellbeing of travellers, as well as those looking to improve and enhance their existing systems. Health and Safety Practitioners, Security Directors and HR Managers will all benefit from the insights provided by our expert panel.
To register, CLICK HERE.
---
Senderos
We continue our webinar series featuring Senderos partners in Latin America and Antarctica. You can watch previous editions on our YouTube channel and see a list of future ones HERE.
Our partner Tierra Hotels has a new promotion, which you can see along with all our partners' current offers
Our contact: info@senderos.co.uk.
---
REGION-WIDE
Vapues Travel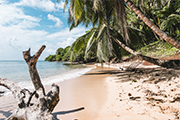 There is so much more to discover on the long Caribbean coastlines of Panama and Nicaragua, if you dig a little deeper.
At Vapues Travel, we are committed to finding those off-the-beaten-path locations, fascinating historical towns and immersive cultural experiences which will show your clients a different side of this rather intoxicating part of Central America.
Take a look at a few of our favorite places, properties and experiences: https://vapues.com/blog/7/caribbean-escapes—panama-&-nicaragua.
Contact us at for personalized webinar with the latest news on travel to our destinations, and on new properties and experiences in Nicaragua and Panama.
---
Maya Trails
Entry to Guatemala & Belize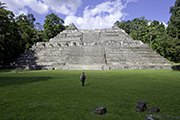 Great news for those who have gotten the COVID-19 vaccine – Guatemala and Belize are accepting proof of vaccination for entry!
Both countries only require a few simple steps for entry. For the vaccinated, the only stipulation is that the final dose of vaccine must have been administered 2 weeks or more prior to entry.
For those who haven't yet gotten their shot(s), negative PCR and rapid antigen test results are still acceptable for entry 72 hours prior to boarding. Your guests can rest assured to plan their trips with Confidence!
---
Quimbaya Latin America
Guaranteed departures for 2022 are ready!
As vaccination campaigns are rolling out around the world, countries in Latin America are getting ready by easing their border restrictions. The case for Peru this week!
To stay updated with us, join our online magazine Visit-Latin-America.
Furthermore, we are also getting ready for 2022 by having all our guaranteed departures in English, French and Italian ready!
Our programs have been adjusted according to the new post covid era with smaller size groups limited to 15 people Please contact us if you would like to access our Agent system or a copy of the 2022 programs…
---
PURE Central America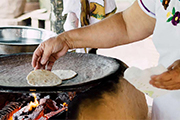 This month we celebrate all women who are inspiring and leading throughout the world and our region, such as the San Antonio Women's Group in Belize, cooperative in charge of empowering local women and preserving the Mayan traditions.
The Puesta del Sol Association in La Paloma, Nicaragua, ran by women and engaged in traditional agricultural activities, community development and sustainable and environmental conservation.
The women from the cooperative at Embera Island in Panama and more.
Contact us to know more about women and their leading roles in our communities and the experiences they offer included in our itineraries.
---
ANTARCTICA
Antarctica21
Antarctica21 launches Antarctic Air-cruises 2022-23 season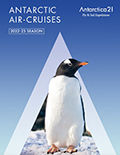 We are pleased to announce the release of our 2022-23 Air-Cruise programs operated aboard Magellan Explorer, Ocean Nova, and Hebridean Sky with two early booking promotions:
The Antarctica Express Air-Cruise Promotion offers early bookers a $1,000 air credit reduction.
The Preferred Seating Promotion offers early bookers of all other departures unique advantages on the Antarctic flight.
The deposits of reservations that qualify for these promotions are fully refundable until August 31, 2021.
For more information, please visit www.antarctica21.com or contact your Market Manager at nkrumrey@antarctica21.com.
---
ARGENTINA
Estancia Los Potreros
New Family Itinerary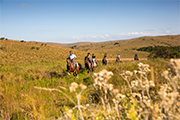 This month we have launched our new 7 Night Family Itinerary. It is the perfect immersive holiday for the whole family, giving everyone the opportunity to learn something new.
The itinerary, including cattle-driving, polo and swimming in waterfalls is pick-and-mix, depending on age and ability – but who would miss playing football at our local school, or herding the foals into the garden every evening.
For more information, CLICK HERE.
---
ALCHEMY DMC Argentina
Antarctica Eclipse December 2021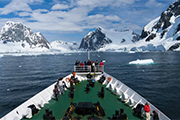 A new 'total' solar eclipse is approaching! This time will occur in the skies above Antarctica on December 4th, 2021. This natural phenomenon will only be possible to witness onboard expedition vessels that depart from Argentina or Chile.
ALCHEMY DMC Argentina team is ready to create the best pre and post-tailor-made trips for your guests. It's a perfect opportunity to complete their journey visiting the landscapes of our country.
Whether they seek adventure in Patagonia, gastronomy in Mendoza, or maybe admiring the incredible contrast exploring our Northern destinations, we'll craft a bespoke itinerary worthy of this once-in-a-lifetime trip!
For more information, please contact us.
---
Furlong Incoming
Speakeasy Bars in Buenos Aires!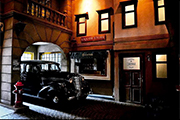 The "speakeasy" bars were born in New York at the time of prohibition when the public sale of alcohol was forbidden, between 1920 and 1933.
These bars were designed on the outside as a simple and ordinary door or regular shop that looks like an abandoned warehouse, a flower shop, a small cafe, but that's just a camouflage. Once you cross the front door, you will be carried away by the setting and you will immerse.
Discover this four "speakeasy" bars in Buenos Aires HERE.
---
Argentina Travel Partners – ATP DMC
Your clients can now broaden their horizons and explore the big island of Tierra del Fuego.
Our proposal aims to extend your client's stay in the mythical Tierra del Fuego. Starting in Ushuaia, it will be an unforgettable trip to the "End of the world". The island offers the well-known classic visits, to more immersive experiences, such as visiting the provincial reserve such as Atlantic Coast and Island's Heart, visiting ranches and traditional fishing villages.
For more details, CLICK HERE. Or contact Merina Begg at mbegg@atpdmc.com or Matias Gomez at mgomez@atpdmc.com
---
BOLIVIA
Crillon Tours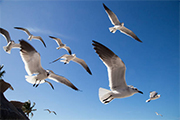 In tune with the whole world who estimates that COVID-19 vaccinations will end at the end of this semester, Bolivia's Government has decreed that the ban of flights to/from Europe are temporarily extended until May 31, requiring the negative PCR taken 10 days prior arriving in Bolivia.
It is also expected that in this same period land borders with neighboring countries – who we have kept in touch – will also be already opened. In the meantime, patience & optimism, because the seagulls will sing and fly joyfully again…
---
BRAZIL
Havas Creative Tours
Convento do Carmo Hotel will reopen, Under New Management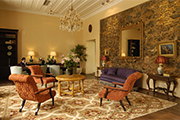 The Convento do Carmo Hotel is an iconic site, at the laid-back state of Bahia. Dating from the 16th century it used to host one of the most important convents in this city. In the heart of Pelourinho, one of the Unesco Patrimony sites of Salvador, the hotel is surrounded by some of the greatest attractions of this historical city.
The Portuguese hotel group Convento do Espinheiro will run the Convento do Carmo Hotel, oriented for the high end guests looking for comfort, coziness and exclusivity.
Salvador is an excellent destination to enrich knowledge about the diverse culture of Brazil.
For more information, please visit our website.
---
Walpax Brazil Travel Partners
Exclusive Stay In The Amazon – Private Yacht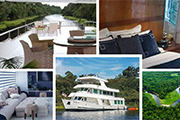 Batelão Yacht offers its guests all the comfort for small groups and families. It has a capacity for 10 guests in 4 suites with DBL beds and 1 suite with a bunk bed. It also has a dining room, living room, game room, and a sundeck.
All meals are cooked by the chef specially for the group and according to their preferences, inside this amazing yacht, your clients will be able to explore the Amazon in the most exclusive way.
For more information, please visit our website.
---
CHILE
Chile Travel
Chile leads in vaccination process worldwide.
The vaccines are provided free of charge to all Chilean nationals, permanent residents, resident, student or contract visas, and temporary or permanent visa applications being processed.
By the end of the first half of 2021, the health authorities expect to have nearly 15 million people vaccinated, figure corresponding to the total target population covered by the process.
More information HERE.
---
Chile Tourism Board has resumed the contract with its PR Agency in the United Kingdom, being again represented by Hills Balfour.
What an honor! The entire representation of Chile in Europe will be managed by Interface from Spain. The United Kingdom, Spain, Germany and France continue to be priority markets for the international promotion of Chile. We are among the first to retake PR agencies and that is because we are confident about our future
For more information on the opportunities for collaboration at a commercial and media level, please submit an explanatory brochure to the following email: fmuller@sernatur.cl
---
travelArt
Longest wine route in the world starts in Chile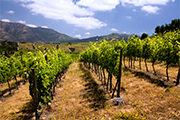 The longest wine route in the world (1300 km/808 miles) is located between Chile and Argentina. Crossing unique landscapes you will traverse the history of wine in both nations and discover the origins of their viticulture.
travelArt invites your clients to visit Chile. There are numerous wine routes from the Elqui Valley in the north of the country to the central region, where you can taste different types of wine in the country's valleys. Chile is known as a wine country with world-class grape varieties and offers wine lovers the enjoyment of quality wines amidst unique landscapes.
info@travelart.com | www.travelart.com
---
Hotel Magnolia
Hotel Magnolia refurbishment and partnership with South America Rep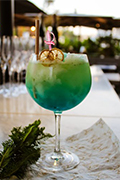 Hotel Magnolia, the beautifully restored 1920s colonial-style mansion in Santiago's Lastarria neighbourhood has news!
The hotel has re-opened following a refurbishment that included a new leafy look for the rooftop terrace that has been re-styled with banks of soft seating looking outwards over the picturesque Cerro Santa Lucia. Plus the 41 rooms now include new Junior and Presidential Suites.
The family-owned boutique hotel is now represented in the UK by South America Rep. Please contact Gabriel for any further information or training: gabriel@southamericarep.com
---
COLOMBIA
Colombia57
Colombia with confidence
On February 25th Colombia57 reactivated operations with the arrival of clients from North America. Pre trip briefings were conducted with all guides, drivers and other entities to revise the biosecurity protocols and ensure a safe and comfortable experience.
The feedback has been overwhelmingly positive with the message that "2021 is the year to visit Colombia for an authentic uncrowded experience."
For more information on travelling with confidence in Colombia in 2021, please email info@colombia57.com
---
Metropolitan Touring Colombia
The wetlands of Bogotá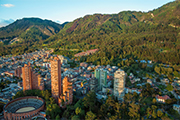 Did you know the wetlands of Bogotá are one of the most important and biodiverse ecosystems in Colombia? "The wetlands are the product not only of the ecological conditions of the area but also of the construction and later deactivation of a complex hydraulic system established by Indigenous groups that populated the territory in the pre-Columbian period."
Check out the visual reconstruction of Bogotá's complex hydraulic system built by the Muisca people 600 years ago when they modified the wetland environment.
An amazing recap presented by Lorena Rodríguez Gallo's research, you can read the complete article below.
Source: https://eos.org/articles/aerial-photographs-uncover-bogotas-indigenous-hydraulic-system?fbclid=IwAR1bDkl1skj3FoxxhAijDv85Blb9HEMs3bcRQ3JlI61wcHqp85KjzQc7nwc
---
Colombian Journeys
Law 2068 of 2020 – New Tourism Regulation in Colombia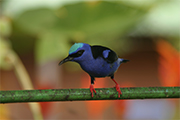 This new law is now a benchmark in tourism regulation worldwide where its main objective is to boost ecotourism and sustainability developing public-private strategies for mitigation and adaptation to climate change aimed at minimising the carbon footprint of the tourism sector.
It also implements mechanisms for the conservation of heritage, protection and use of tourist destinations and attractions, strengthens the formalisation, adopts measures to drive transformation and opportunities in the sector.
The law increases competitiveness and promotes the recovery of the tourism industry through the creation of different incentives oriented to place Colombia ​as a high quality destiny.
---
COSTA RICA
Travel Excellence
The COVID vaccination process in Costa Rica is moving forward at a faster pace in recent weeks, and we are proud to share that we are close to reaching a quarter of a million persons vaccinated.
This means that in our country there are now more people protected than the total number of cases, meaning 10% of the population is already immune against Covid-19.
Check more information about the COVID situation on our website.
---
CUBA
Caribbean Biking Company
Cubania Travel Carbon Footprints All Their Itineraries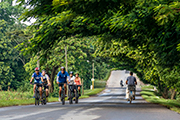 Sustainability has always been at the heart of everything we do at Cubania, from the accommodation we use, to our network of local partners who provide extraordinary experiences.
We're now taking this one step further by committing to reducing our carbon footprint every year. To do this we have teamed up with ecollective, a sustainability consultancy, who has helped us measure the carbon emissions of each and every element of our Cubania Web Tours, thus ensuring that we're offering the most sustainable option available.
The average Carbon Footprint per person per day is currently a very respectable 17.3kg.
For more information about our products, please visit our website.
---
ECUADOR/GALAPAGOS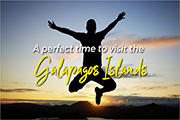 Galagents
Last year, the Galapagos Islands had the opportunity to continue evolving for the first time ever without the presence of travellers.
Check our latest video why your clients should join us…
---
Montemar Eco Luxury Villas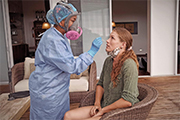 COVID-19 tests available in the comfort of your Villa at Montemar
Many countries now require a negative COVID-19 test result to allow your clients back, and we are glad to inform that we can now offer the service of taking the COVID-19 tests for our guests in the comfort of their own Villa at Montemar.
The cost of the PCR Test is US$ 100 and for the Antigen Test is US$ 45; the results are available by email or WhatsApp within 36 hrs. More info at ventas@montemar.ec, or www.montemar.ec
---
Napo Wildlife Center
Birding Program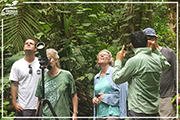 Napo Wildlife Center just reopened and it's offering again the widely known Birding Program.
A Community guide and a specialized, naturalistic guide, would lead your clients to the best spots to watch the great variety of birds of this zone of the Amazon Rainforest. From the typical Hoatzins to the very rare Harpy Eagles, it will be an unforgettable experience, with the best accommodation of Ecuador's Leading Green Hotel.
For more information, CLICK HERE.
---
Tropic Ecuador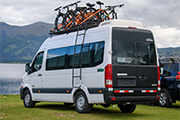 We are excited to introduce our new Adventure Vans! The adventure begins the moment your clients climb into their exclusive-use, customized van.
Our vans provide an extremely comfortable travel experience and allow for the customization of gear that guests will use on their adventures – from brand new, state-of-the-art mountain bikes and stand up paddle boards to a gourmet picnic setup.
There are no limits on where guests can go or what they can see – and everything happens on their own schedule with their specific priorities and desires guiding their journey. This is independent travel without limits!
For more information, CLICK HERE.
---
Anakonda Amazon Cruises
An Experience of a Lifetime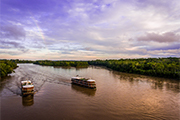 An experience of a lifetime to Feel Free, Feel Secure and Feel the Amazon!
We can't wait to welcome your guests on board and take them on an unforgettable adventure! Check out these 10 reasons why our river cruises through the Ecuadorian Amazon are the perfect opportunity to reconnect with nature and enjoy a luxury getaway…
Contact us for more information at: info@anakondaamazoncruises.com
---
Andean Travel Company
Your clients can now join our exclusive non-profit diving departure (June 29th to July 6th), aimed at giving a hand to the foundations and local community of the Galapagos! They will become Shark Ambassadors in this exclusive liveaboard and witness the importance of this marine reserve.
You can check all about it in this post. Remember we have many other and great discounts on all our cruises for the following months!
---
GUATEMALA
Viaventure Central America
Local excursion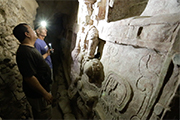 After nearly a year of pandemic and varying stages of lockdown, the Viaventure directors were keen to make a special trip into the remote jungle wilderness of Northern Guatemala.
Our destination was Holmul: a little-known yet fantastic site situated deep in the Maya Biosphere, close to the Belize border. We knew that Holmul held a very special surprise for those willing to make the challenging journey.
Read more HERE.
---
GUYANA
Wilderness Explorers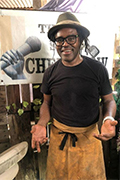 Wilderness Explorers is proud to launch its first scheduled women-only tour taking place from the 4th- 14th March 2022. Our Travel with Women in Guyana Tour is accompanied by our own female guide, Shebana Daniels, and will visit key cultural, culinary, wildlife and conservation highlights of Guyana, meeting strong women conservationists, indigenous women and ranch-owners along the way.
Contact claire@wilderness-explorers.com for more details of this and our new scheduled birding tours that we have developed plus more excursions with a culinary twist such as our Seven Curry tour with the Singing Chef.
---
NICARAGUA
Nicaraguan Institute of Tourism (INTUR)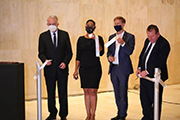 The idyllic Solentiname archipelago celebrated a plastic-free year with the "Special Guardians of Biodiversity" Exhibition at Rubén Darío National Theatre, Managua, with Tourism Minister Anasha Campbell, project promoter Solentiname Tours, and the German Embassy, who supported the project.
Likewise, a solar electrification project will benefit the sustainable development of this paradise, declared a National Monument, and home to a vast variety of flora and fauna, including Nicaragua's largest alligator population.
You can read more HERE about Nicaragua's alligator population.
---
PANAMA
Panama Journeys
Discover the Traditional Azuero Peninsula
Your clients can now discover Panama's culture and folklore in Azuero! They will meet skillful artisans who keep their traditions from the colonial times intact, as well as the unique polleras, which are beautiful hand-made painstaking dresses worn by women during the period of the Conquest.
They will experience the mastery of locals at manufacturing the eye-catching masks which emulate bright-colored demons or animals which are used in traditional festivals, and discover the secrets of drums, the main instrument of the Panamanian traditional music.
For more information, visit our website.
---
PERU
Sol y Luna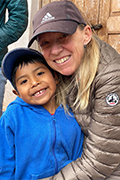 Support the Sol y Luna Home Annual Fund
Who would have thought the pandemic would have lasted this long? One year later, and our main sources of support for the Sol y Luna Home (hotel reservations, donations from our guests and members of the travel trade) are still very much reduced, and we must appeal to your love and support once more.
The Sol y Luna Home provides education, and a stable and loving environment for 20 children from troubled backgrounds. Every donation, big or small, makes a difference.
Your support has an immediate effect, making a difference to the lives of our children. You can make a donation HERE.
---
LimaTours
Safe travels to Peru with our biosafety protocols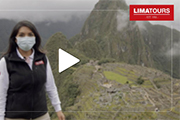 Peru gradually reopens its doors to tourism, and as part of this reactivation, we are excited that the world will marvel again at our country's charms.
Thinking about your passengers' safety, we included strict protocols following the Peruvian authorities' recommendations, taking into account each stage of the trip: pick up at the airport, transfers, hotels, visits to tourist attractions, among others.
Take a look at the video!
---
Condor Travel
The new and sustainable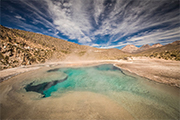 We have been working on diversifying our offer, not only by creating a fresh and improved #Flexitravel portfolio, but also by developing new community-based destinations in Peru, surrounding 3 amazing natural wonders.
These are Tres Cañones and Vinicunca in Cusco, and Vilacota Maure in Tacna, outdoor experiences in remote locations that promise to captivate the hearts and souls of the most adventurous travelers.
To learn more, please ask your account executive!