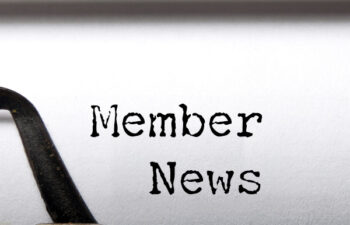 REGION-WIDE/MULTI-DESTINATION
Journey Costa Rica

LATA Expo LONDON 2023 + Terra Sur DMCs Team Launch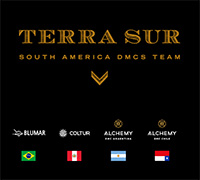 Using LATA Expo as an opportunity, we are happy to announce the launch of a new project we´ve been working on for some time and are very excited! With the aim of positioning South America as a leading multi-country travel destination, ALCHEMY DMC Argentina & Chile have joined forces with BLUMAR Brazil and COLTOUR Peru to create TERRA SUR, a unique team of prestigious DMCs covering the entire region.
TERRA SUR was created to fill the gaps that travel companies often find when doing business in our part of the world. It all began with a simple chat between like-minded friends in the industry, sharing thoughts and plans for the future. We realized there was one way to offer the very best of our countries: By working together as one!
---
Steppes Travel
Community Impact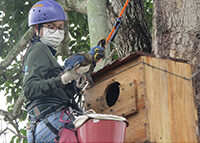 We at Steppes Travel are excited to be launching our Fund for Female Guides, an initiative aiming to give women access to education and training to enable them to become a guide.
We are looking for our trusted partners on the ground, to help us in finding suitable candidates to further the next generation of amazing female guides. Do you know of any individuals or a community that would welcome and benefit from such a fund? Are there local guiding schools in place in your destination?
Please contact Jarrod at Steppes Travel to learn more about the bursaries we have available.
---
SERVICES AND SUPPORT
WeTravel

Tech and Innovation Summit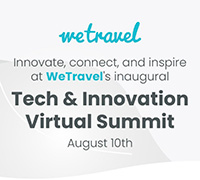 We are thrilled to announce the opening of registrations for WeTravel's inaugural Tech and Innovation Summit.
Engage in a day of virtual sessions led by leaders from renowned organizations such as Intrepid Travel, Traverse Automation, Forbes Travel Guide and Premier Travel Media, offering a curated selection of educational sessions. These speakers will dive into cutting-edge topics that align with the current interests of the travel industry, including payment solutions, automation, and artificial intelligence.
Attendees will have the chance to engage in interactive Q&A sessions, foster meaningful networking relationships, and gain insights into emerging technologies.
Secure your virtual spot by registering today, HERE
---
ANTARCTICA
Antarctica21
Antarctica21 extends the Antarctic Travel Credit Promotion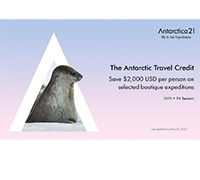 We are extending the validity period of the current Antarctica Travel Credit promotion until August 31, 2023. This ATC promotion is available on the 2023-24 and 2024-25 seasons and offers savings of $2,000 per person on most Classic Antarctica Air-Cruise departures aboard Ocean Nova.
Take advantage of this opportunity and use our white-label promotional images in your next promotional message. The collection includes square and vertical elements that work perfectly for Instagram, as well as a versatile 600 x 400 pixels element that can be used in email campaigns. With savings, prices start at USD $9,495 per person.
For more information and to receive the marketing material, please contact nkrumrey@antarctica21.com.
---
Poseidon Expeditions
Photo cruise to Antarctica with Poseidon Expeditions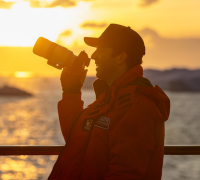 Poseidon Expeditions invites adventurous travelers to еmbark on an exclusive photo cruise to Antarctica (Nov 21 – Dec 1, 2023).
Imagine golden hour landings, where your clients will be able to capture Antarctica's pristine beauty illuminated by ethereal light. Onboard and on land workshops led by renowned photographers will enhance their skills and ignite their creativity. With a limited capacity of only 100 guests, this expedition ensures simultaneous landings, which will maximize your travelers' time ashore. Our passengers will have the chance to network with photography enthusiasts and engage with special guests. Of course, no Antarctic adventure is complete without encounters with penguins, whales, seals and your clients will witness these incredible wildlife in their natural habitat .
Dowload our flyer HERE or visit our website for more details.
---
ARGENTINA
Aliwen Incoming | Say Hueque
Buenos Aires is a cosmopolitan, dynamic & generous city that allows long stays and be amazed by countless attractions. The city is a blend of Tango, coffee stores, theatres, antiques, art crafts markets, museums, galleries, and gastronomic delights.
On top of the traditional tours we invite you and your clients to discover all that Buenos Aires has to offer, tell us your client´s interest and profile and we will find the best tour: Hidden Buenos Aires, Wine Tour, Tasting BA – Foody tour, Buenos Aires Nightlife & milongas, Sherpa Food Tour, the Exclusive Tango private tour and so much more
---
BOLIVIA
Crillon Tours

Cultural Tourism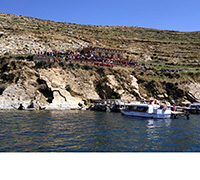 On June 18, the Vice President of Bolivia, David Choquehuanca, reopened the Temple of Pilkokaina, on the mythical Isla del Sol on Lake Titicaca, an energetic and sacred place, together with government & indigenous authorities of the Island, which helped in the reconstruction. In the collective imagination, the lost balance of the Planet will now be restored, since Pilkokaina was built in honor of the Sun, alance and Peace.
The Inca Dynasty was founded on Sun Island and then left to found Cuzco. The "Posada del Inca" of Crillon Tours, at the top of the Island, houses visitors eager to go back in history and meet the original inhabitants, proud of their ancestors, within an incomparable bucolic setting.
---
BRAZIL
Passion Brazil
Positive Impacts with Passion Brazil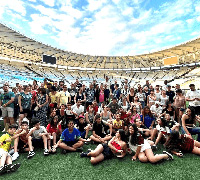 We invited 20 children from the Rocinha social project to join a 'Kick to Goal' at the iconic Maracanã Stadium. Instead of taking clients to the local communities, we brought the children to meet our clients, and the joy and happiness of them as they participated is priceless! It is also worth mentioning that donations were made to build the project's garage door.
The best part about it is that we have the potential to replicate this concept in other locations across Rio, allowing them to explore new places and helping some communities and social projects. Make the difference with us!
---
CHILE
Skorpios Cruises
Chonos Route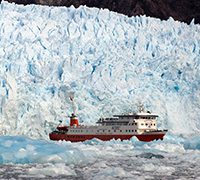 Skorpios Cruises reminds you of the operation of the Chonos Route for the October 2023- April 2024 season. As usual, this 5-nights cruise, abord the M/V SKII, will sail every week from Saturday to Thursday.
The itinerary of this classic cruise includes a variety of attractions, as the full day visits to San Rafael glacier and the hot springs at Quitralco fjord, the visits to the fishing village of Puerto Aguirre and the towns of Queilen and Dalchaue, in Chiloe, and the observation of dolphins, sea lions, pinguins, cormorants, and possibly blue and humpack whales during December-March period. More information HERE
---
travelArt
Magic of the Atacama desert all year round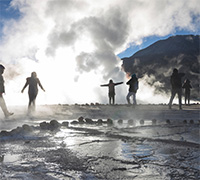 With travelArt visitors can discover the magical Atacama Desert throughout the year. Known as the driest desert in the world, winter in this region is also mild and dry with temperatures ranging from 15°C to 25°C.
During this 5-day program, three spectacular places are waiting to be discovered: the mysterious landscapes of the Moon Valley, which truly deserves its name as it actually resembles the surface of the moon; the Salar de Atacama, a true natural wonder and one of the largest salt lakes in the world; the Geyser el Tatio, a spectacular geothermal area where visitors will see an impressive spectacle of spouting water and soaring steam. To experience this force of nature at over 4,000 metres above sea level is simply breathtaking.
---
Turavion
Turavion visiting the Casablanca Valley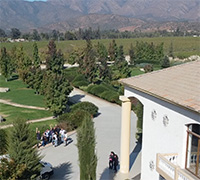 We are always looking for the best experiences in Chile so that our visitors have an unforgettable trip.
The Turavion team travelled to the Casablanca Valley to visit the vineyards, learn more about the wine production process in this region and experience the wine tourism activities offered.
The Casablanca Valley is an ideal place for wine and gastronomy lovers, as it boasts a great number of vineyards that offer wine tastings and pairings with exquisite local cuisine. Furthermore, its landscape is impressive and provides a peaceful and relaxed environment to enjoy with family or friends, making it a unique opportunity to discover some of Chile's best wines and flavors.
Watch the video HERE
For more information on wine tours: incoming@turavion.com | www.turavion-incoming.com
---
Southbound
The new Law for Nature: Embracing Sustainability for Meaningful and Responsible Travel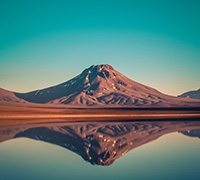 Nature is our greatest inspiration at Southbound, igniting our passion for sustainability and responsible travel. Our strong commitment aligns perfectly with the objectives set forth by the new Chilean Law for Nature and the establishment of the Biodiversity and Protected Areas Service.
This institution will effectively tackle the challenges of biodiversity loss and climate change by integrating the management of protected areas, substantially increasing the annual budget for environmental institutions by 58%, doubling the number of park rangers and providing essential tools for conserving biodiversity.
---
COLOMBIA
Colombian Journeys

COLOMBIA NAMES EIGHT TOWNS TO "BEST RURAL TOURISM 2023"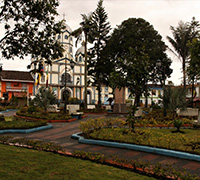 8 Colombian municipalities are part of the "Best Towns for Rural Tourism 2023" of the World Travel Organization (UNWTO). This nomination recognises rural destinations that have developed responsible tourism, generated employment, and promoted community values.
The towns that are part of this list are: Tibasosa with vibrant streets, gastronomy, and rural landscapes; Filandia with picturesque architecture, and coffee culture; Jericó, pilgrimage destination, cradle of Colombia's only saint; Guadalupe has natural pools "las Gachas"; Zapatoca historic atmosphere and German influence; Iza offers natural hot springs and hiking. Villavieja, host of the Tatacoa desert and home to the "Panches" and "Quimbaya" indigenous; Providencia, a paradisiacal destination that still preserves the authenticity of the local population.
For further information or bookings please do not hesitate to contact us at marketing@colombianjourneys.net
More details HERE
---
COSTA RICA
Journey Costa Rica

Empowering Change: Our Commitment to Giving Back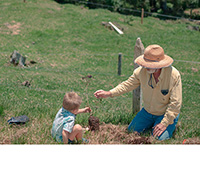 At Journey Costa Rica, we believe that travel should have a positive impact on everyone it touches, from the environment and local communities to our travelers and colleagues. Our team is constantly exploring, designing, and revamping to deliver inspirational travel journeys that invite our guests to:
– Make a personal connection with the WONDER of nature, cultivating a deep appreciation of the environment.
– Develop AWARENESS about existing sustainability practices and the challenges faced by communities or the natural world.
– Use ACTION as a tool of understanding and change – whether that´s getting hands-on at a biological research center or planting trees in a reforestation zone.
We invite you to join us on this remarkable journey.
Read more HERE
---
TAM Travel Corporation
Company & Industry Update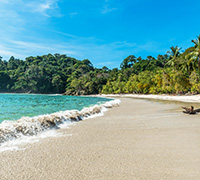 Well, 2023 has been quite the year for us here at TAM Travel Costa Rica. We have attended many prestigious industry events, made many new friends, and did a whole lot of work. Quite frankly, business has never been better!
Our tailor-made programs and premium services continue to exceed client expectations with each and every project. We are going to celebrate our 59th Anniversary this year – 59 years and counting, into the future!
Pura Vida!
---
ECUADOR/GALAPAGOS
Tropic DMC
Ecuador – Quito's Gastronomy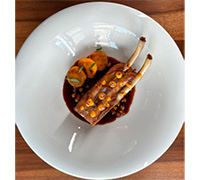 Quito's food scene has been a bit of an under-the-radar secret, but this is rapidly starting to change. Just recently, Nuema was once again recognized on the 2023 S. Pellegrino & Acqua Panna list of the World's Best Restaurants. Nuema is known for their tasting menu, which changes according to seasonality.
Another up-and-coming restaurant is Kriollo, helmed by Carolina Sánchez and Iñaki Murua, renowned chefs with a Michelin star at their Ikaro restaurant in Spain. They are offering a unique gastronomic experience in the heart of Quito celebrating the traditional flavors and aromas. We have a lot in store for your food-loving guests!
We can help your clients make a reservation through our concierge services or contact us to learn more about Quito's buzzing food scene.
---
Anakonda Amazon Cruises
DECEMBER HOLIDAYS 2023 – 2024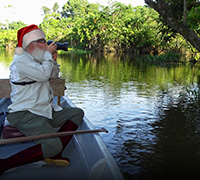 Your guests could share special moments and celebrate with their loved ones this Christmas or New Year's Eve at a special and magical destination, the Ecuadorian Amazon Rainforest, onboard our Amazon expedition vessels!
Please find more details here for December holiday 2023 departures!
Your guests can also book in advance for Christmas and New Year 2024 departures!
You may also download our flyer HERE to promote these special departures.
Contact us for more information at: info@anakondaamazoncruises.com
---
Silversea Expeditions
Limited-Time Expedition Exclusive to the Galapagos – ending soon!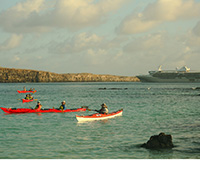 Take advantage of our Limited-Time Expedition Exclusive featuring Silversea Expeditions' best Door-to-Door All-Inclusive fares of the season and travel deeper into Darwin's Galapagos. Enjoy the highest standards in expedition cruising without sacrificing all-inclusive value and secure your suite at incredible, limited-time fares. Explore a living laboratory of diverse wildlife and pristine landscapes found nowhere else on Earth aboard a ship designed exclusively for these waters.
Enjoy all-inclusive fares from £7,200. Book by June 30, 2023.
---
Aqua Expeditions

Galápagos: Aqua Mare 4-Night Special Itinerary on October 9-13, 202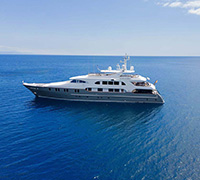 We are pleased to announced our 4-NIGHT SPECIAL ITINERARY on OCTOBER 9-13, 2023 onboard our Aqua Mare: The Galapagos Islands' first true superyacht experience which offers an adventure across volcanic islands for up-close encounters with epic wildlife found nowhere else on Earth.
Aqua Mare is the first true superyacht based in the Galapagos Archipelago available for FIT and charter. Italian CRN yacht design and build, designed by Francois Zuretti. 50 m explorer superyacht with spacious social spaces including three dining areas, beach club and sundeck. Largest Owner's Suite of 80 m2 in the Galapagos. Lloyds class and ISM compliant. Underway stabilizers for maximum comfort. Two custom military-grade expedition tenders catering to 8 guests per guide. Renowned consulting chef Pedro Miguel Schiaffino offering world-class cuisine.
---
MEXICO
Journey Mexico
Embracing sustainability at Journey Mexico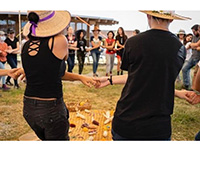 At Journey Mexico, we believe that travel can and should support local communities and environmental projects. This year, as part of our conscious push towards a more sustainable approach to travel at all levels of operation, we´ve created a sustainability committee that's been actively researching suppliers and working with charities who share our ethos, as well as creating new experiences with sustainability as a driving factor. We´re committed to becoming the first B-corporation luxury travel DMC in Mexico and continue to work towards this goal. Read on to find out about some of the impactful collaborations we´ve established so far and some of our goals for the future!
Read our sustainability blog HERE
---
The Los Cabos Tourism Board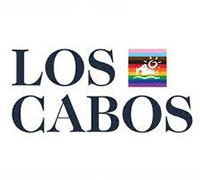 Los Cabos For Everyone
Los Cabos has become one of the world's finest luxury destinations for LGBTQ+ travellers. Elevated service is part of the DNA of Los Cabos, ensuring diversity, freedom and openness are guaranteed. Additionally in 2022, Los Cabos was officially accredited as a top queer friendly destination by the LGBT+ Travel Association. The region has also been given a distinction as being welcoming to all member of the LGBT+ community. The destination is also a member of IGLTA.
If you want to get married in Los Cabos, the destination can cater to any LGBTQ+ couple's unique tastes and personalities. LGBTQ+ marriages are legal & widely organized, which is why many have chosen Los Cabos to celebrate this beautiful moment.
---
NICARAGUA
Nicaraguan Tourism Board – INTUR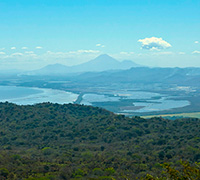 Nicaragua, fascinating and irresistible, is the new tourism strategy of promotion, that promote the identity and beauty of our country and its people. This strategy reflects what we are, a country that makes us feel so proud to discover, visit, and learn about the diversity of its tourist attractions. Intur began the promotion of this strategy at the LATA Expo 2023 tourism fair in London, Nicaragua the land of lakes and volcanoes, promoting its self as a safe country, with exuberant and incomparable natural wealth, cultural heritage, friendly people.
Click HERE for more information.
---
PANAMA
Panama Journeys
Discover the Gems of Panama: From Vibrant Cities to Breathtaking Landscapes
Panama, a land of wonders and endless possibilities, invites you on an unforgettable journey. With its diverse attractions, this country promises a memorable experience for every traveler. Picture yourself wandering through the vibrant streets of Panama City, soaking up its rich history and modern charm.
But the adventure doesn't end there! Venture beyond the city limits and let the picturesque town of David beckon you. Nestled amidst the highlands, David offers a gateway to the breathtaking landscapes of Boquete. Prepare to be enchanted by the lush greenery, cascading waterfalls, and the aroma of coffee permeating the air. Discover nature at its finest as you hike through cloud forests, conquer thrilling zip lines, and rejuvenate in natural hot springs.
Seeking more wonders? Look no further than Chiriquí!
---
PERU
Aqua Expeditions

Chef-Hosted Departures 2023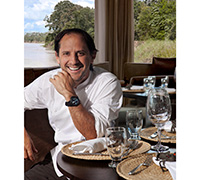 Sail on Aqua Nera this year with our world-renowned chef, Pedro Miguel Schiaffino. Discover the magic behind our gastronomic cuisine and learn how to make it for yourself. Chef Schiaffino will be onboard Aqua Nera from October 10 to 14.
https://www.aquaexpeditions.com/exclusive-offers/chef-hosted-cruises-pedro-miguel-schiaffino/
---
Jungle Experiences
Cyber Cruise
Cyber Cruise with Jungle Experiences Don't miss this great opportunity! CYBER CRUISE From June 19 to 23 Attention nature and adventure lovers! We bring you an exclusive campaign: Cyber Cruise! Passengers on the Zafiro and La Perla cruises will have the unique opportunity to enjoy the best of the Amazon rainforest with a special offer. Experience this trip with Jungle Experiences! 2×1 on Zafiro Luxury Cruise, on 5 days and 4 days itineraries. USD1,200 per person on La Perla Cruise, for 4 days itinerary. Our exceptional Amazon cruises will allow you to explore the jungle from a unique perspective in total comfort. Enjoy delicious Peruvian cuisine. Contact us for bookings email: info@junglexperiences.com or call/whatsapp +51 961445865 USA toll free(305) 846 8361 www.junglexperiences.com
---
Condor Travel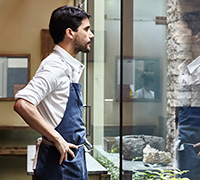 Peruvian gastronomy is one of the most acclaimed and, once again, has managed to be among the best in the world. In the 2023 edition of The World's 50 best restaurants awards, Central – led by Peruvian chef Virgilio Martinez – ranked first and consolidated itself as the best. Central's first appearance on the list was in 2013, and today, ten years later, it is the first South American restaurant to reach the top.
Get closer to the fascinating world of Peruvian gastronomy with our special program, where you will learn about its unique ingredients, taste some of its most iconic dishes, and enjoy an unforgettable dinner at Central.
Find the itinerary HERE
---
LIMATOURS
Weaving and Women Empowerment: Progress in the TUI Colourful Cultures Programme in Ollantaytambo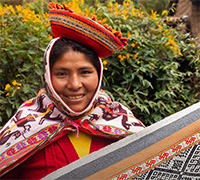 The weavers of the Patacancha basin are making significant strides in their journey towards empowerment and financial autonomy through the TUI Colourful Cultures Programme. Supported by the TUI Care Foundation and managed by LimaTours, this project brings together more than 135 participants from five communities in Ollantaytambo, a highly sought-after destination for travelers. The programme aims to showcase their cultural heritage and weaving skills in the bustling tourism market of Cusco. Read this article to discover the remarkable progress achieved during the second year and the transformative impact it has had on the participating women.