NEW LATA MEMBERS
---
NEWS FROM UK MEMBERS
tranquilico.com
DMC Safety Opportunity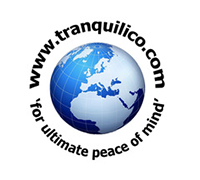 Set yourself apart from your DMC competitors and gain a marketing advantage by having a robust Safety Management System and Emergency Response plan in place. If you have documented safety policies and procedures, this helps tour operators and travel agents fulfil their legal due diligence requirements, saving them time, money and serious anxiety.
If you need help in this area – we can assist you – check out our latest e-news HERE
safety@tranquilico.com
www.tranquilico.com
---
REGION-WIDE
Vapues Travel
Thank you for your time and interest at LATA Expo, great seeing you all again!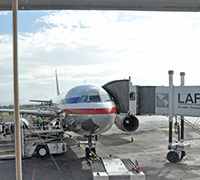 We are happy to inform that as of June 16th PCR testing is no longer required to visit Nicaragua and Panama, for travelers who are fully vaccinated. Proof of vaccination, physical o digital, might be requested upon arrival. For up-to-date information about entry criteria, please have a look at the Nicaragua page and the Panama page of our website.
---
Condor Travel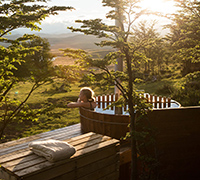 As luxury travel is evolving, so is our perspective of it. We want to share with our passengers the essence of South America, taking them on a journey with a positive impact on the destination and their life.
We renewed our Infinity portfolio, including exclusive experiences that let the visitors explore the region's scenic beauty and bring them closer to the culture and traditions by meeting our local hosts with a deep knowledge of local living.
Luxury is not just sumptuosity and glam. It's also a life-changing way of travelling. Discover more or our Infinity experiences HERE
---
ANTARCTICA
Antarctica21
Expanded 2022-23 Promotional Offer Antarctica21 Air-Cruises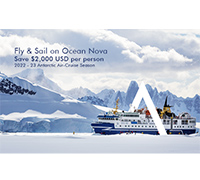 Following increasing demand for our "Antarctic Travel Credit" promotion, we have expanded the offer by adding six new departures. Your clients can now save $2,000 per person on a total of nine exclusive 2022-23 Classic Antarctica Air-Cruises on Ocean Nova. To qualify for the additional departures, your clients can invite their friends and family members to join them and book at least three guests per reservation.
For more information, please contact nkrumrey@antarctica21.com
Read more about Antarctica21 Air-Cruises on www.antarctica21.com
---
Silversea Cruises
Sailing from Puerto Williams
The only cruise line sailing from Puerto Williams, Silversea's guests will enjoy the most comfortable and seamless journey to Antarctica for the 2022-2023 season.
Silversea Cruises has enhanced guests' journeys to Antarctica with a more comfortable and convenient connection. Guests travelling aboard the line's three ice-class expedition ships—Silver Cloud, Silver Wind and Silver Explorer—will embark and disembark in Puerto Williams, Chile, for the 2022-2023 season, enjoying more convenient flight times, personalised service during an exclusive charter flight, and quicker transfers to the ship, among other advantages.
https://www.silversea.com/destinations/antarctica-cruise.html
---
ARGENTINA
Say Hueque Journeys
Vote for Say Huequ!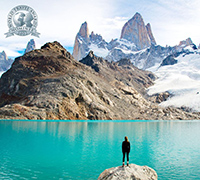 We are so proud to be once again nominated for the World Travel Awards in two categories: Argentina's Leading Tour Operator & Argentina's Leading Destination Management Company
We are extremely grateful for your support in 2020 and 2021, and we need your help to take these awards home this year too!
Would you help us with your vote? It takes less than a minute!
Argentina's Leading Tour Operator: https://bit.ly/3Q6xbAp
Argentina's Leading Destination Management Company: https://bit.ly/3NFDeKs
---
ATP DMC – Argentina Travel Partners
ATP DMC OFFICE is now CERTIFIED GREEN by the City of Buenos Aires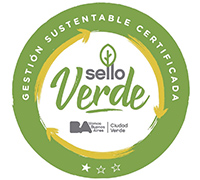 Buenos Aires is making strong efforts to promote recycling and efficient waste management. As a team, we were concerned about global warming and sustainability, so we applied for the city's Green Certificate, which evaluates recycling processes, office practices encouraging recycling, and sustainability policies.
The extensive certification and training process was very interesting! Many items we considered trash can be recycled with just a little effort on our part. The long list of requirements included implementing separate bins for recyclables, (quite a challenge in a small office), getting rid of under-desk bins!! (SO hard! – but it forces one to get up and use the appropriate bin), an agreement with a cooperative to collect recyclables daily, and regular training. We are SO proud we are GREEN!
---
BELIZE
Maya Trails
New product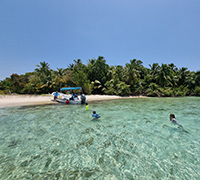 Belize & Guatemala Family Travel, Maya Trails founder and director Jimmy Rogers and his family have been traveling through Belize over the Easter Holidays. They've had fun for all ages including river and jungle cruising, a curated chocolate experience (including lunch with chocolate incorporated throughout), visiting Mayan sites, wildlife walks and hikes, cultural visits, fishing, snorkeling and so much more!
They also spent time in Livingston, Guatemala, which has a unique ambiance that you won't find anywhere else in the country – it has more of a Caribbean island feel than Latin American! A new way to connect your travelers between Guatemala and Belize over the Caribbean waters. For more information contact us at info@mayatrails.com.gt
---
BOLIVIA
Crillon Tours

Incredible voyages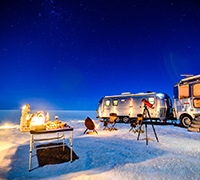 SUSTAINABILITY IN THE ANDES: For thousands of years, the Aymara culture has achieved the perfect balance between the environment and the use of natural resources, in a respectful dialogue between living beings and nature. You can be a witness of the Aymara sustainability, by choosing a magical voyage on our Uyuni Salt Flats offer, including gliding in our unique Deluxe Airstream Campers, with private service and excellent cuisine.
Far from the crowds, and under the twinkling stars, these trips include connections with Chile and Argentina, as well as visits to the historic cities of Sucre and Potosi… the gorgeous sunrises and sunsets will always remain on your retina and hearts.
Please look for information on our website.
---
CHILE
travelArt Chile
Aysén Regional Museum Of Chile Wins LCD Berlin Award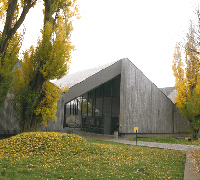 LCD Berlin is an initiative launched in 2020 by visitBerlin and Leading Culture Destinations (LCD) to recognise internationally outstanding cultural attractions.
At the LCD Awards Berlin 2021/22, the Aysén regional museum won the award for "best new museum" in the Latin America category. CLICK HERE FOR VIDEO
The aim of the LCD Berlin Awards is to position these places as cultural destinations and to combine art and tourism to stimulate a dynamic exchange and a global network of culture and travel.
The Aysén Regional Museum is a modern building completed in 2018 that is integrated into the heritage complex. The museum, which has been declared a National Historic Monument, aims to collect, preserve, disseminate and exhibit the natural and cultural heritage of the Aysén region.
Take a virtual tour HERE
More information: info@travelart.com | www.travelart.com
---
Turavion
International Antarctic Centre (CAI) In Punta Arenas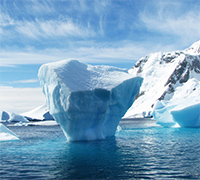 Planned as a unique project worldwide, the International Antarctic Centre (CAI) off the coast of Punta Arenas in the far south of Chile is now under construction. The opening is scheduled for 2026.
The CAI will be a laboratory and research building as well as an interactive center and museum. The interactive visitor sector will have attractions such as an aquarium with living Antarctic and sub-Antarctic species, an ancient forest with living species that existed before the Antarctic freeze, a 360° immersive projection room, an Antarctic experience room at – 15°C, a planetarium and an auditorium for 600 people. In addition, there will be a restaurant, a cafeteria, a bookshop and an esplanade available for events.
More information: incoming@turavion.com | www.turavion-incoming.com
---
Las Majadas Hotel
Hotel Experience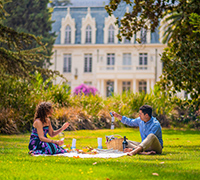 Harvest at Hotel Las Majadas. In 1551 the Maipo Valley (Santiago) was the scene of the first harvest in Chile. The settlers celebrated the fertility of the valley that received them. Case 500 years later, every year at Hotel Las Majadas, we return to this tradition to celebrate and toast for history, good wine, and the valley. If we talk about prized wines in the Maipo Valley, we must recognize the Cabernet Sauvignon, which is btw, one of the most famous Chilean wines and the main protagonist of these festivities. The Cabernet Sauvignon has known how to make Chile its second home, after its arrival from France in the mid-nineteenth century. To visit Pirque is to visit the cradle of Chilean wine.
---
ALCHEMY DMC
New Explora Destination – Patagonia National Park (Aysen Region)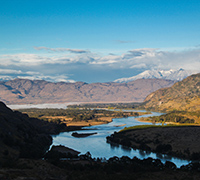 The Patagonia National Park was born to conservation through Kristine & Douglas Tompkins who visited the area for the first time in 1995 and dreamed of preserving the Chacabuco Valley (Aysen Region) permanently, creating parks, restoring the wildlife and creating several opportunities in Patagonia.
Explora was recently awarded the tender to operate a lodge and activities in the Park, and will open in October 2022. The lodge has 14 rooms and Explora includes accommodation, airport transfers, F&B, and a selection of +25 explorations ranging from easy to expert level with activities such as hiking, bicycle, kayak, high mountain, overland, and self-guided trails. We proudly invite you to watch the documentary series "Our Great National Parks" which premiered on Netflix, and the second episode is dedicated to the Chilean Patagonia!
---
COLOMBIA
Colombian Journeys

Update on Tayrona Park Lodging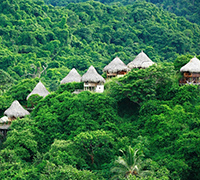 We want to inform you that last June 16th, the Ecohabs and Cabañas Arrecifes, located in Tayrona National Park, reopened its doors again after being closed for 2 and a half years. Now these lodgings have more and better services thanks to the alliance between National Natural Parks and the Tequendama Society, which has more than 70 years of experience and presence in the real estate, tourism, gastronomy and hotel sectors. This reopening gives a boost to ecotourism in one of the country's natural jewels.
For more information about fares and photos, please contact us at marketing@colombianjourneys.net
---
COSTA RICA
Travel Excellence
Kasiiya's New Tented Suite
This award-winning design property is adding a new tented suite to continue improving its lodging experience.
Kasiiya introduces the Floating Bird Nest; a spacious tent featuring two bedrooms (master and children's), beachfront location, amazing sea views, outdoor & indoor shower, terrace with sunbeds and direct access to water activities.
With a maximum occupancy of 2 adults and 3 children, this suite is perfect for families looking for a unique and luxury beach stay in the North Pacific side of Costa Rica.
Travel Excellence's team is ready to assist you at any time.
Read more HERE
---
ECUADOR/GALAPAGOS
Galagents Galapagos Cruises
LATA Expo 2022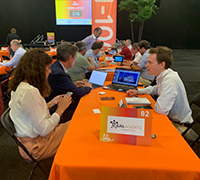 Our sales manager Juan Manuel Coronel last week attended LATA Expo, the most important event focused on Latin America products. After 2 years we were able to present all the products we offer to travel agencies and tour operators in this area including the brand new ship the M/Y Galaxy Diver that will sail the Galapagos water in September 2022.
It was a great opportunity to meet colleagues again as we are looking for brighter times.
If you missed him and want to know about our products please contact him at salesmg@galagents.com
---
EQT – Exclusive Ecuador
Galapagos Spirit Discounted Price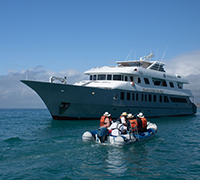 We would like to inform to our LATA partners that we are running a special departure from August 7 to 14 with a 50% discount on our rack rates on board the M/Y Galapagos Spirit yacht. Capacity for 16 passengers in ample cabins and with a luxury service provided only with our signature. Feel free to promote the date and get in touch with us.
---
Aqua Expeditions
Aqua Mare: The Galapagos Islands' first true superyacht experience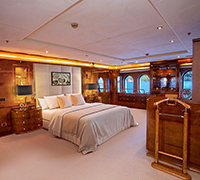 With elegantly designed suites and social spaces, including a sun deck, jacuzzi, and panoramic lounge, the 50-meter Aqua Mare makes a perfect respite following days filled with adventure and exploration.
The superyacht presents an unparalleled dining experience inspired by the dramatic landscapes of the Galapagos Islands and the Peruvian Nikkei style, designed by renowned chef Pedro Miguel Schiaffino.
Aqua Mare is now open for both individual travelers and charter bookings.
For more information contact our reservations team at reservations@aquaexpeditions.com or visit our website https://www.aquaexpeditions.com
---
Anakonda Amazon Cruises
Amazon Escape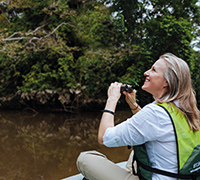 If your guests prefer to travel during the fall or winter, a cruise in the Ecuadorian Amazon is the ideal experience to enjoy an exclusive destination with the added advantage of being easily combined with the Galápagos Islands.
Book by August 31st and your guests will receive up to 20% off on selected departures from October to December 2022, plus an additional 5% discount with full payment made by 15 days after booking confirmation. See our selected departures
You may also download our flyer to promote this special offer with your clients.
Contact us for more information at info@anakondaamazoncruises.com
---
Via Natura
Galapagos Cruise Live Availability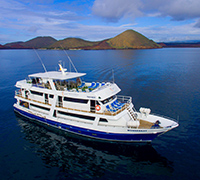 Via Natura is excited to inform LATA members that you can find the Monserrat Galapagos Yacht availability LIVE at
https://www.vianatura.com/monserrat-galapagos-cruises. There, you will find our First Class cruise Deals and Availability and can submit enquiries using the system. Our Account Managers will reply to you as soon as possible.
In case you want to rediscover the Monserrat Yacht or if you need more information about it, please contact Diego Andrade, our Commercial Manager, to arrange a corporate training or a meeting with him at dandrade@vianatura.com or via phone/whatsapp at +593984770703. He will be pleased to provide you with all material that you need.
Our team looks forward to hearing from you!
---
Montemar Eco Luxury Villas
Galapagos à-la-Montemar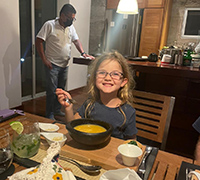 Our clients say: "Montemar is practically as spectacular as the Galapagos Islands. The consistency of all the guest reviews says it all, yet no words can properly capture how incredible and memorable Montemar truly is. The services and atmosphere are world-class and magnified by Reyna and Roberto plus their staff. Every detail is masterfully considered — the property, the villas, the services and all the excursions. But, again, the secret sauce is in Reyna and Roberto and the magic they effortlessly infuse into every aspect – it is such a personalized experience and they are part of it… We cannot wait to return one day." CLICK HERE fot the full review:
Info/bookings: ventas@montemar.ec
---
EL SALVADOR
Embassy of El Salvador
Las Flores Beach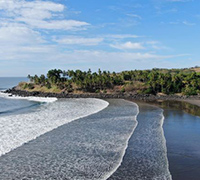 Las Flores Beach is in the department of San Miguel and is into the zone known as The Wild East.
It's a picture and dramatic-like setting. As you are there, the immense cliffs that enclose this beautiful beach will undoubtedly attract your attention, where beautiful hotels have been built right at the top of the cliffs.
The small boats of the local fishermen are grouped next to each other on the shore of the beach waiting to go out to sea, or when they return to shore loaded with the day's catch is some of the experiences you will be able to appreciate.
---
MEXICO
Los Cabos Tourism Board
Hiking Los Cabos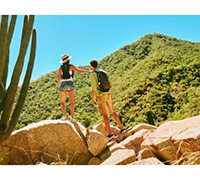 Hiking the Sierra de la Laguna Mountain range, a UNESCO designated global biosphere reserve, has become a favourite pastime of the area. This semi-arid to temperate subhumid climate area represents highly important and contrasted ecosystems. Some trails even make their way through the Fox Canyon waterfall for a refreshing dip in the cool waters.
You can take tours led by local guides or with enough research, break out a map and blaze your own trail. Don't miss Rancho Cacachilas, where guests don't just come to play outdoors, but also to learn about sustainable living and to immerse themselves in rural Mexican culture.
Contact us on rep.uk@visitloscabos.travel for more information.
---
NICARAGUA
Nicaraguan Tourism Board – INTUR
Revised entry regulations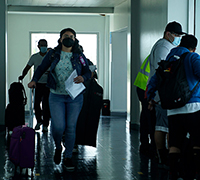 You no longer need a negative PCR test to enter Nicaragua. Since June 16th, 2022, Nicaragua eliminated the negative PCR test requirement to enter the country, replacing it with a complete vaccination schedule against Covid-19, which must be presented by travellers, passengers and crew at any border (air, land or sea). The country accepts all vaccines approved by the World Health Organization or registered in Nicaragua: Sputnik V, Sputnik Light, Pfizer, Moderna, AstraZeneca, Covishield, Soberana 02, Abdala, Janssen, Sinopharm and Coviran.
Those people who do not comply with the complete vaccination schedule must show a negative result of RT-PCR (nasopharyngeal swab), that should be done 72 hours before entering the country.
---
Travel Pioneers

Postcards from Paradise
"Finding a sanctuary, a place apart from time, is not so different from finding a faith." – Pico Iyer
Every so often, one of the great joys we have at Travel Pioneers is our "fam trips." Together, we scout out places to know intimately what's on offer for all of you, and yes, okay, we have fun doing it. Katrin, our founder, trekked even farther into Nicaragua, just over the border, to explore volcanoes and even a history of sunken ships. Come imbibe on adventure in some of these magical spots.
---
PERU
Amazonas Explorer
June Festivities are well underway in Peru!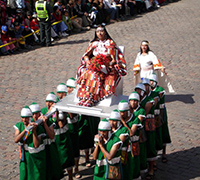 June is a huge month with Festivals and parades taking over Cusco in preperation for the biggest celebration of the year: Inti Raymi.
Inti Raymi is the Incan celebration of the most important God of them all: Inti, the Sun God. The parades culminate in a huge Inti Raymi ceremony. A parade leads from Qoricancha- the Moon Temple, passing through the main square and arriving at the Fortress of Sacsayhuaman. Here celebrations, offerings, and traditional dances take place. This is a once-in-a-lifetime opportunity for travelers to get under the skin of Peruvian Culture. Click here for more information.
Contact us for Peruvian cultural experiences marketing@amazonas-explorer.com
---
PROMPERU
Get Started with the best tool to sell Peru!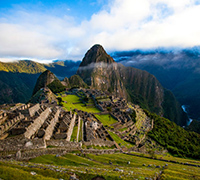 Peru has unique experiences to offer for everyone: adventure seekers, nature lovers, culture enthusiasts, urban travelers, families, and even MICE travelers. Is one of the world's most diverse destinations.
To help you make this destination an easy sell, the Peru Agent Program is your best tool, it will provide you with inspiring content about the destination, including brochures, and itineraries that you can download and share with your clients by email, text or social media.
By downloading the Peru Agent App on Google Play Store or App Store, you will have access to this powerful resource 24/7 even offline! CLICK HERE for information.
---
LimaTours
Vidawasi, making an impact in the Sacred Valley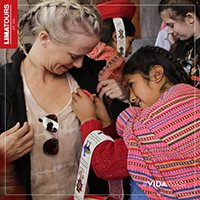 Vidawasi is a health citadel that provides essential pediatric care, as well as medical assistance, for children with cancer in the Sacred Valley. Travellers are welcome to visit their facilities and learn from local culture, while contributing to Vidawasi's mission, which has the construction of a hospital for complex child diseases, as its next step.
We recently had a first group of tourists become a part of this experience, and we look forward to continuing to make a positive impact through tourism at Vidawasi. Ask your account executive for more information! https://limatours.com.pe/
---
Setours – Handcrafted Journeys
The Inca Festival of the Sun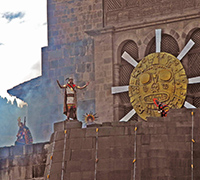 After a 2-year-long hiatus, The Inca Festival of the Sun – Inti Raymi, the most important holiday in the Peruvian Andes, took place in person on June 24th, 2022, and was open to all visitors. As the squares and streets of Cusco vibrated to the rhythm and beat of Peruvian culture, visitors were delighted to be able to witness this annual tradition once again, and best of all, the celebrations were permitted to take place at 100% capacity this year.
As more and more events and celebrations re-emerge from their 2-year break, it's great to see everything starting to open up again.
Contact us for your next handcrafted journey to Peru, Argentina, and Chile at setours@setours.com