NEWS FROM LATA FOUNDATION
In light of Covid-19, the LATA Foundation is supporting a range of emergency appeals in Latin America with funds being directed to those most in need during these challenging times. Causes include facilitating PPE for midwives serving rural communities in Guatemala, providing essential meals for children from low-income families in Peru, and supporting street children in Bolivia.
The LATA Foundation would like to give a special mention to the team at Journey Latin America for supporting this appeal by collectively walking the entire length of Latin America (virtually) from Mexico City to Ushuaia, Argentina. We would encourage any other organisations or individuals looking to support emergency appeals in Latin America to get in touch.
---
NEWS FROM UK MEMBERS
tranquilico
Covid-19 Safety Self-Assessments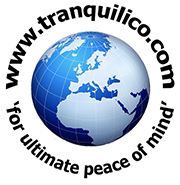 We have provided all LATA members with copies of our Good Practice Guidance for Accommodation, Transport, Activities, Aviation and Marine created in conjunction with Sanderson Phillips. Please circulate to your suppliers in order to assist them with the steps they need to take to make themselves Covid 19 safe, your first rung of due diligence.
We also have a series of safety self assessments available if individual members wish to improve on their due diligence by assessing key suppliers – we have standard, enhanced and even accredited assessements available.
Contact us at safety@tranquilico.com for more info.
---
Journey Latin America
Fundraising – LATA Foundation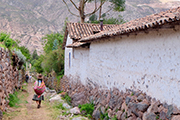 Journey Latin America has launched a virtual Race Across Latin America to raise money for the LATA Foundation's Covid-19 projects. Working collectively as a team they aim to walk, run or cycle the length of Latin America from Mexico City to Ushuaia.
With many destinations in the region currently suffering from the impact of the crisis the team at Journey Latin America hope to raise £2,000 for projects actively helping those affected on the ground.
To add your support, donations can be made via this LINK.
---
Senderos
Tour operators and travel press can now find up-to-date product information, hi-res photos and videos for Senderos partners on the Squirrel Fish website as follows:
On the webpage www.squirrel-fish.com, log in with username "SenderosUser" and password "SouthAmerica2020". See userguide here or please contact us if you have questions or comments (gareth@senderos.co.uk).
See recent Senderos webinars at https://www.youtube.com/user/SenderosUK/videos
---
REGION – WIDE
Via Natura Peru, Ecuador & Galapagos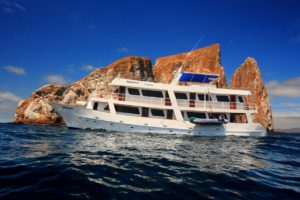 Important Sales & Marketing Update
For bookings of sailings from January 2021 onwards, Via Natura will be the only sales/marketing company in charge of Monserrat Galapagos Cruises. On the following link you will find our updated Booking and Cancellation Policies for 2021 that include flexibility related to COVID-19, including refunds.
For our Covid-19 safety protocols implemented onboard please CLICK HERE.
---
Quimbaya Latin America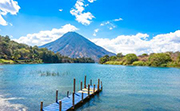 You clients can start planning 2021 with our Guaranteed Departures 2021 in English. The good news is that we are maintaining our prices from 2020 to 2021!
With programs from Mexico to Chile, they can mix and match all our 11 destinations to create great combinations itineraries. In each destination, they will get the chance to see the most iconic places and they can add optional stops. In order for the tour to go ahead we will need a minimum 2 passengers, with a maximum on each tour of 15.
For more information, please contact us at info@quimbaya-tours.com.
---
Terra Group
Terra Group staff went through a two-weeks seminar about the Transition and Tourism of Tomorrow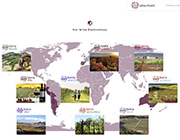 Getting all Terra's agencies together (40-50 leaders), the seminar was a combination of conferences from key experts in the Transition (lowtech, biomimetism, innovation, management in resilience, permaculture, storytelling, micro-adventures, virtual and alternative tourism with a purpose, reducing our footprint).
Many workshops allowed to go deeper through key creative projects and this was an important step to prepare the group in their Corporate Social Responsibility mission. Using collective intelligence and creativity to boost talents, many exciting ideas came up, so stay tuned for more news…
We are also thrilled to announce the launch of our new website Vino Mundo.
---
Pure Central America
While we stay safe at home, we want you to join us through our webinar series: Pure Paths. Learn and travel virtually at least, through our off the beaten path destinations in Central America and hopefully these destinations will make it on your clients' bucket list, until it is time to explore again!
Visit our online calendar to find out the dates and register for the country webinar of your choice. We hope to have you on board!
---
Condor Travel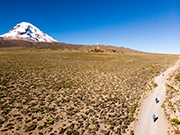 Nothing can put our passion for South America on hold! Tune into our live streamed Bolivia Adventure, to inspire and help you gear-up for the comeback.
Time flies… before you know it, airplanes will too. Learn about our rigorous biosafety protocols, developed to ensure travellers' safety in our destinations, when timing is right.
In the meanwhile, since it's not all work, have fun at home with our cultural events!
---
AVIATION NEWS
Iberia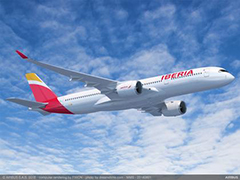 We are now pleased to be able to share with you the plans for our long-haul route network for the summer. We will be commencing our long-haul operations in the second half of June 2020. By August, we will be flying to at 12 destinations in Central, South America and the Caribbean.
To maximise connectivity, departure and arrival times differ from the original Iberia schedule. All long-haul flights will depart Madrid either between 16:00-17:00 or between 23:00-00:30. The schedule in the reservation systems will up updated in the next few days.
---
ARGENTINA
Eurotur SRL
We continuously work to guarantee the highest quality standards for our passengers' experiences. Today the world situation makes us deepen our efforts to strengthen the care of our passengers is in accordance with international standards. To see our protocol, please CLICK HERE.
We also take this opportunity to thank the WTTC for allowing us to be part of the design of the Global protocols for Tour Operators. To view them CLICK HERE.
---
Estancia Los Potreros
Our Commitment to responsible tourism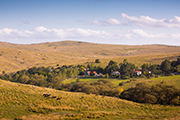 Estancia Los Potreros commitment to responsible tourism came originally out of necessity because of our isolated location. Our drive to self-sufficiency and sustainable farming is a way of life. More than ever we are working on minimising our impact on our environment, redefining the way we live, providing a truly unique holiday destination, a place to share our dreams.
One of life's great luxuries should be to leave a positive impact on the places we love to visit, helping them to protect their culture and history but more importantly ensuring we will be able to visit time and again.
For more information about Estancia Los Potreros, CLICK HERE.
---
ATP DMC – Argentina Travel Partners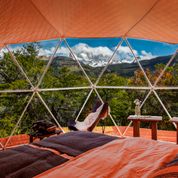 A plan makes your feet move. A dream is the seed of something greater.
To keep you inspired and help you plan, follow us on Social Media. Watch the wonderful experiences you can offer your clients when they visit us (soon!).
When the world is ready to travel again, Argentina offers great opportunities to reconnect with nature, culture and each other.
You can check the Chalten Camp package HERE and follow us on Facebook, Instagram & LinkedIn.
---
ALCHEMY DMC Argentina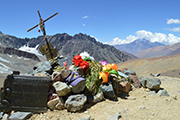 Everyone has heard the incredible story of the accident of the Uruguayan plane that was carrying 45 young rugby players to Chile, and crashed in the middle of the Andes Mountains. Survivors spent 72 days under extreme conditions until they were rescued.
This expedition program takes your clients to this miraculous spot, by trekking or horse riding. A perfect mix of Adventure & History!
For more details click HERE.
---
Antarpply Expeditions
2021-22 Season Dates and Rates
Antarpply Expeditions are hoping to welcome your clients back soon and we have now also just released the 2021-22 season dates and rates.
The program includes the popular itineraries – CLASSIC ANTARCTICA, WEDDELL SEA QUEST and POLAR CIRCLE QUEST at the same rates as the 2020-21 season. The family special offer will also continue – where a child (under 16 years) accompanied by two adults travels free of charge in a triple Superior cabin or a triple Suite.
Please email info@antarpply.com for reservations or further information or visit our website.
---
BRAZIL
Passion Brazil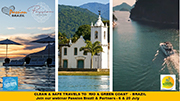 While Brazil is closed for international visitors, Passion Brazil, partners and destinations are getting ready to host our future travellers adjusting health & safety measurements for clean & safe travels operation.
Join our webinars (6 and 20 July) to get to know about these updates and great stories of Rio & Green Coast, São Paulo & countryside, Minas & Bahia hidden gems. Get in contact for more info (lilas@bossadestinations.co.uk).
---
Havas Creative Tours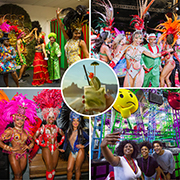 New Carnival Experience ONLINE! Your clients have the opportunity to enjoy the Rio de Janeiro Carnival. The best part is, they can watch it from anywhere in the world, from the comfort of their living room for example.
They will learn the Carnival's history and visit the backstage of Cidade do Samba where all the magic happens. They will also discover how costumes and allegories are made, learn how to move their bodies as true carnavalesco and how to play the drums with objects they have around the house. In the end they will get to make a very special drink recipe – CAPIRINHA!
The experience will happen through a live conference! For more information, visit our website.
---
Walpax Brazil Travel Partners
Bananal Farm: A Sustainable Experience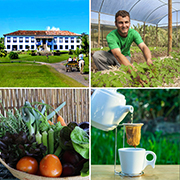 The Farmhouse with its rammed earth walls and stone columns made with whale oil. Your clients can explore the plantations, orchards, vegetable gardens and the various corners of the Farm and unveil the history of key elements of Brazilian food including sugarcane and cassava flour.
They use this space to carry out activities with visitors, to demonstrate sustainable alternatives for food production in harmony with the environment, whilst maintaining a connection with the local community. Some of their attractions are birdwatching, educational agroforest, educational vegetable garden, corral, chicken coop, goat pen, sustainable building techniques.
For more information about this tour, visit our website.
---
BOLIVIA
Magri Turismo
At Magri Turismo we are taking advantage of the time we have in quarantine, so we can keep improving and growing, for when tourism returns to the country, and we still will be able to provide the best possible service to our visitors. We have been constantly running trainings to our guides, in different topics such as first aid, customer service etc. Now, while under quarantine we decided to keep on going with these trainings, virtually, where our guides are the ones conducting the sessions.
The general reception of this idea has been so positive, that we decided to extend this training sessions also to local experts such as university teachers, archaeologists, historians, photographers, or chefs. They will share their expertise with our guides.
Our guides are now ready for a comeback and await the tourists with open arms!
---
CHILE
travelArt Chile
Chile 360° – Virtual trip to the highlights of Chile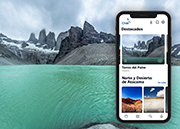 travelArt presents you the new app Chile 360° from Imagen de Chile. You and your clients can enjoy 360° pictures & videos with this application and experience Chile up close on a virtual journey to the most famous sights of the country. Explore Patagonia and the famous Torres del Paine, stroll through the Atacama Desert, or be enchanted by the starry night sky of Northern Chile.
Chile 360° offers a unique experience that your clients can enjoy from the comfort of your home. The app is also compatible with virtual reality (VR) glasses.
If you would like to see more pictures from our country with interesting insider information, you will find them on our Instagram. We look forward to your visit!
---
Remota Patagonia Lodge
Remota Patagonia Lodge is proud to announce its recent alliance with Hoteles Cumbres, which will benefit with discounts, amenities and upgrades to all those clients combining Remota, on Soft or Adventure Program for a minimum of 2 nights, with any Cumbres hotel, under the same booking.
The terms of this alliance will remain valid for stays until March 2022. For more details on the terms & conditions, please write to saleseuro@remota.net.
---
Awasi – Relais & Chateaux
Awasi has led a series of webinars hosted by the Head Guide at each of the three lodges (Atacama, Patagonia and Iguazu).
The idea is to go into detail what sets Awasi apart, expanding on the unique excursions on offer including exclusive access into certain areas. Each room at Awasi is given a private guide and 4×4 vehicle.
You can watch playbacks HERE.
---
&Beyond Vira Vira
At &Beyond Vira Vira your clients get the chance to reconnect with nature in the open spaces of Chile's Lake District. Sprawling grounds of 22 hectares provide plenty of space to enjoy exciting outdoor adventures from trekking to riding, fly fishing and mountain biking.
Twelve villas set along the banks of the Liucura River provide luxurious solitude, while the five-bedroom sole-use hacienda is ideal for a private getaway shared only with the closest family.
Take a walk through &Beyond Vira Vira HERE.
---
Cascada Expediciones / EcoCamp Patagonia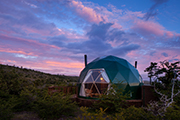 Our sustainable dome hotel EcoCamp Patagonia is planning to welcome back travelers on October 4th, 2020. We look forward to restarting our programs in Torres del Paine National Park, such as the W Trek and Wildlife Safari.
This upcoming season we have established new safety policies and sanitation measures to ensure a more comfortable experience for all your customers.
Click HERE to learn more.
---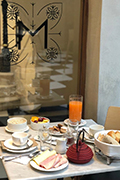 Hotel Magnolia
Complimentary Welcome Breakfast
Hotel Magnolia is pleased to announce that it has extended its complimentary Welcome Breakfast (a la carte) for all guests that arrive before 11 AM, until the end of December 2020.
For more information about Hotel Magnolia, CLICK HERE.
---
Hangaroa Eco Village & Spa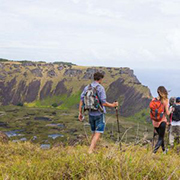 Private Full Experience Program
Hotel Hangaroa Eco Village & Spa is the only property on the island to offer Private excursions in either English, German, French, or Spanish at no extra cost when booking the Private Full Experience Program.
Guests will be able to discover Rapa Nui's history and culture with well versed local guides and live a unique and unforgettable experience at their own pace.
For more information about Hotel Hangaroa, CLICK HERE.
---
COLOMBIA
KonTour Travel Colombia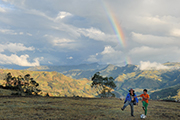 We invite you to a new webinar focusing on how to sell Colombia after the Corona virus crisis.
We will dig deeper into some destinations and learn how to create a unique experience while keeping the distance. Other points of focus are the practical aspects of "corona travelling" while taking into consideration the potential health concerns of "best agers".
Please click HERE to register.
---
Colombia57
Colombia57 was delighted to provide private ground transportation services to Bogotá for the recent repatriation for 300 British nationals on an Avianca humanitarian flight to London, organised by the FCO.
Meanwhile, we are working to evolve our product to meet the new protocols and will be ready & waiting to provide our services when the Brit's are again flying in the opposite direction to explore the beauty & diversity of Colombia.
Please contact us at info@colombia57.com.
---
ECUADOR/GALAPAGOS
Hotel del Parque
Hotel del Parque new Strategic Partner
Hotel del Parque & Oro Verde Hotels have been reinforcing our biosafety protocols to adapt to the new coexistence rules and safeguard our clients and collaborators. We have a new strategic partner: ECOLAB, a global leader in sanitation products.
We have always believed in the potential Ecuador has as a tourist destination. At Hotel del Parque & Oro Verde Hotels, the doors are always open for your clients.
For more information, CLICK HERE.
---
Metropolitan Touring Ecuador
Por Todos, a country-wide emergency fund spearheaded by Metropolitan Touring's chairman, Roque Sevilla, providing food and essential items to vulnerable people, as well as support for health workers, virus detection tests and respiratory equipment, has now raised nearly US$ 11 million.
Part of the fund has been used to help provide food packages to the 25,000 Galapagenos on Isabela Island who were experiencing mass shortages due to no flights going in/out of the islands as well as remote Amazonian tribes who otherwise had no access to basic supplies.
---
Quito Tourist Board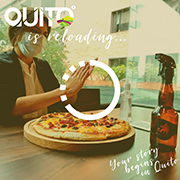 As part of the post COVID-19 promotion strategy, Quito is pleasantly back with the campaign, "Quito is reloading" displaying a strengthened image promoting a renewed and improved city experiencing the new normality.
We are applying biosafety measures, and renewing digital tools to make your visit to the marvelous Quito safe and enjoyable.
For more information please visit www.quito.com.ec.
---
Geo Reisen
With the aim of protecting the health, safety and enjoyment of our clients and staff, Geo Reisen has:
obtained the certification of Safe Travels by the WTTC, for having adopted its health and hygiene global standardised protocols to experience travel safely.
considered the guidelines of the WHO, UNWTO and the Ecuadorian Government for the elaboration of our biosafety protocols with topics such as: best practices for H&S operations, optimized cleaning procedures, personal protective equipment and social distancing.
created new and more personalized travel experiences with competitive rates and flexible cancellation policies!
For more info please contact us at marketing@georeisen-ecuador.com.
---
Montemar Eco Luxury Villas
Montemar ready to welcome your clients!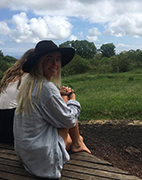 Staying at Montemar offers a clean, safe, and protected environment for your clients. Our exclusive villas are ideal for families or small parties who enjoy our 43-acres of private land inviting them to renew and reconnect with nature; an authentic experience of sharing with local experts who are passionate about Galapagos and fully committed with conservation and sustainability.
Enquire about our new Wellness, Families, Foodies or Nature trips. Contact Rosario or your supplier for more details.
---
GUATEMALA
Maya Trails
Guatemala/Belize/Honduras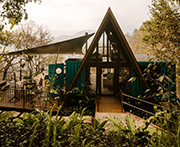 Do you have clients itching to get away when the world opens up again? Consider Maya Trails private 4d/3n Glamping Trek in the stunning Guatemalan highlands from Antigua to Lake Atitlan paired with exclusive-use properties at either end. In Antigua, they can choose between glamping at Santo Cielo's luxury 2-bedroom Airstreams or pick a private villa in the area.
At Lake Atitlan, Villas B'alam Ya features 1 & 2 bedroom villas with kitchens and private decks with stunning views of the lake and volcanoes.
For more information, CLICK HERE.
---
MEXICO
The Los Cabos Tourism Board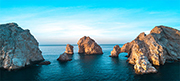 Los Cabos is happy to announce that the destination is getting ready to reopen. Having implemented strict measures, the WTTC has awarded Los Cabos a "Safe Traveller" distinction.
The destination worked closely with travel providers, and after showing that strict hygiene protocols had been adhered to, a "Clean Point" (Punto Limpio) certification was attained given by the Mexico Federal Government. Additionally, health and safety guidelines have been created with health authorities, a layered approach that reinforces hygiene, cleaning, traveller physical distancing, the use of PPE and implementation of standardized health screening protocols at the airport and port.
---
NICARAGUA
Vapues Travel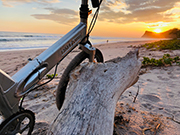 The current crisis allowed us to take a step back and refocus on the true value of meaningful travel, leading to an enriching vicarious learning experience, and a new concept of 'product'.
We are currently working on expedition- and accomplishment journeys, experience rich anniversary travel, a culinary yoga retreat, birdwatching and wildlife observation tours, cross-cultural immersive experiences and encounters with local artists, aiming to craft, cultivate and curate the very best of Nicaragua.
See what we are up to: https://www.instagram.com/vapuestours
---
PANAMA
Panama Journeys
Discovering San Blas
The Guna Yala indigenous region better known as San Blas is strategically located on the east coast of the Panamanian Caribbean within an archipelago of 365 islands inhabited by the Guna ethnic group.
This archipelago has become one of the most exuberant tourist destinations in the country, famous for its beautiful white sand beaches, crystal clear waters and picturesque coconut trees, in addition to the involvement of the local communities in the tourism activities. Through cooperatives integrated by Gunas, the different services are provided and the benefits have a direct impact in their social welfare.
Contact marketing@panamajourneys.com for more information.
---
PERU
Amazonas Explorer
Help Peruvian Porters during Covid-19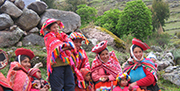 Covid-19 hit Peru at the start of the season when porters, muleteers and cooks were looking forward to 9 months solid work. The season never started and now many are struggling.
We have created this GOFUNDME page to raise money to cover 150 boxes of emergency food staples. A box containing rice, sugar, cooking oil, tuna, oats and pasta to feed a porter's family for two weeks, costs just S/100 / $30 / £25.
Please donate what you can or contact sales@amazonas-explorer.com to discuss how best to help. Alternatively, please just share this link everywhere possible.
---
Latventure Incoming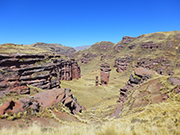 We invite you to review our new SIC tour in Peru! This 12-day group tour combines touristic highlights with places off the beaten path, for example, the visit of the Tinajani Canyon and also includes the 2-day Inca Trail.
We confirm our departures with 2 participants and this tour can be extended afterwards with our group tour to the Galapagos Islands.
Please review the program HERE.
---
Sol y Luna – Relais & Chateaux
Update from a truly sustainable hotel
Petit, the owner of Sol y Luna, continues with weekly visits to bring food and grocery support to our most vulnerable families from the Sol y Luna School. Despite these difficult times, she continues delivering supplies and reminding these families that they are not alone.
A campaign to save the Sol y Luna Home was successful in raising enough funds to keep the home open for a year, now the challenge lies in how to continue the school, disabled faculty and foundation.
---
Aqua Expeditions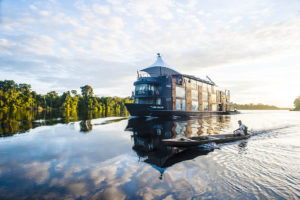 Traveling with Aqua Expeditions in a Covid-19 World
At the onset of the recent COVID-19 pandemic, Aqua Expeditions took early, swift, and decisive action to maintain strict anti-viral hygiene standards on all our vessels. As a result, we experienced no cases of COVID-19 onboard any of our vessels. Out of an abundance of caution and as part of our uncompromising commitment to the health and wellbeing of our crew, staff and guests, we are adopting additional measures to address our guests' concerns about travel.
For all the details, please download our Safety Protocol.
---
Setours S.A
Peru celebrated National Potato Day on the 30th of May each year. Why the potato? Well, it boils down to the vegetable's heritage, rooted in the fact that the modern-day potato available nowadays is a result of strenuous research and development by the Inca.
With over 4000 native varieties scattered throughout markets in Peru, we take a look at exactly what makes this tubular delight so important to Peru HERE.
We have put together the perfect itinerary for your clients HERE.
---
LimaTours
Peru is getting ready to restart its tourist operations after three months. Both Jorge Chavez International Airport and hotel chains have announced their protocols to ensure passenger safety, which includes constant disinfection and social distancing.
Likewise, the airlines have announced the restart of their domestic flights from July. At LimaTours, we have been adjusting our protocols, so the experience of your passengers becomes unforgettable and safe at the same time.
---
Prom Perú
Cusco will celebrate the Inti Raymi virtually this year
Cusco will celebrate this jubilee month with activities that will be carried out on virtual platforms such as Facebook, Instagram and Youtube.
The Inti Raymi, or Fiesta del Sol, which was the most notable celebration of the Inka calendar, this time will be commemorated with two important works: an impressive video that will present the Fiesta del Sol with 360 ° virtual reality technology and a summary of the previous staging.
For more information visit our website.
---
URUGUAY
Lares Uruguay
Our week began with exciting news about schools resuming classes in June! Despite being in a region where the virus is escalating, Uruguay seems to be under control.
Even though the country never declared compulsory quarantine, the Uruguayans were very responsible and today we can say that the curve has flattened with no new reported cases during the last 2 days!
According to the New England Complex Systems Institute from Massachusetts, USA, Uruguay is one of the 43 countries in the world and the only one in South America who seems to be winning the fight against COVID19. You can find out more about it, HERE.