NEWS FROM UK MEMBERS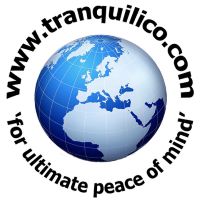 tranquilico
tranquilico NEEDS YOU! Please can all members check that we have up-to-date assessment data on the LATA system for any land transport providers/DMC's you utilise across Latin America. We are getting quite a few bounce backs from e-mails now as the contact e-mail/person has possibly changed over the last 3 years. We will start to change suppliers RED as we go forward on the basis they have not replied (despite many chasers) or their existing assessment has also now expired. Please use the scheme as its FREE with your membership fee!
For more information CLICK HERE
---
Travel The Unknown
Travel The Unknown is delighted to join the growing number of LATA members making a concerted effort to reduce plastic waste. By joining forces with Water-to-Go to offer clients a discounted price on reusable water bottles, along with making a donation to WaterAid with every sale, we hope to keep the issue of plastic waste at the forefront of our clients' minds, and contribute to a cleaner, more sustainable planet.
---
Wendy McNeill Representation
Brand New Chilean DMC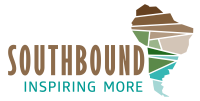 Big news – Chile has joined the Wendy McNeill Representation family, in the form of Southbound, Chile's newest DMC. "I am over the moon to be working with this formidable team of familiar faces who are passionate about and committed to getting your clients off the beaten track using their superb self-drive and FIT programs. They've also invested massively in their online technology – give me a shout for a run through!" For more information CLICK HERE
---
AVIATION NEWS
Iberia
Fro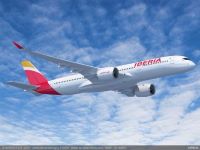 m Oct 2019, Iberia will fly to Bogota with its new A350-900 aircraft. Iberia is the first airline to fly to Colombia with the Airbus A350-900, the most advanced aircraft on the market. It is a twin-engine with a range of 14,800 km and consumes 25% less fuel than aircraft of similar capacity and, consequently, CO2 emissions. From 01 July 2019, Iberia will increase it's service to Bogota from 7 to 10 times per week.
For more information, please contact rebecca.wright@ba.com
---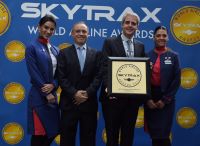 LATAM Airlines
LATAM is named the 'Best Airline in South America'
LATAM Airlines was named as the 'Best Airline in South America' in the Skytrax World Airline Awards. LATAM was also awarded for the 'Best Business Class' and 'Best Economy Class' in South America. This year, LATAM has received other important accolades for its travel experience: 'Best Global Airline in South America', 'Best Seat Comfort', 'Best Cabin Service', 'Best Entertainment' and 'Best Wi-Fi' in South America in the APEX Passenger Choice Awards.
---
REGION-WIDE
M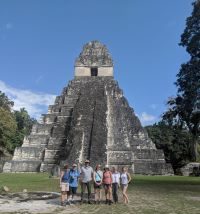 aya Trails
Family Travel in Guatemala & Belize
Family Travel has been on the upside, parents are searching for trips of a lifetime to share with their spouse, kids, etc. Guatemala and Belize offer such a wide variety of experiences with culture, active adventure, nature, etc. Families are seeking these wide variety of actives and experiences, to share this rich amazing experiences with their children. Our family getaways are geared towards small children all the way up to teens, we accommodate them in specific hotels, with specific guides, etc. We have that local knowledge and our amazing region to make it a "Trip of a Lifetime". For more information CLICK HERE
---
ARGENTINA
ALCHEMY DMC Argentina
At ALCHEMY DMC Argentina, we believe in the power of sharing.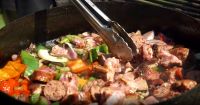 It is for this very reason that Asados are so incredibly important to us. An Argentinean Asado is much, much more than just a delicious meal: it is a direct link to our heritage. In this way, we can proudly continue a way of eating and sharing that our ancestors enjoyed. Check the video to see how we prepare it!
For more information on how ALCHEMY DMC Argentina can provide authentic experiences for your clients CLICK HERE
---
BOLIVIA
CRILLON TOURS S.A.
CRILLON TOURS introduces its new "Sky Lounge Explorer", enhancing our Luxury Camper Experience at UYUNI Salt Flats with the best exclusive service all year-round. Featuring a solid & aerodynamic design, the solar-powered Sky Lounge Explorer offers all the facilities & services a traveller might desire while enjoying the Southern Stars through a panoramic glass window on top… Let us customize a Bolivian experience that your clients will always remember! For more information CLICK HERE
---
CHILE
Chile Tourism Board – SERNATUR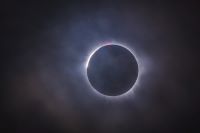 Total Solar Eclipse is coming to the Chilean region of Coquimbo on the 2nd July 2019. The area is known for its astronomic complexes, like the Tololo Observatory, and a varied astrotourism offer.
If you miss this one out, do not worry! Chile will be hosting two other Solar Eclipses in the next two years; first in Villarica region for 2020 and then in Antarctica for 2021. For more information CLICK HERE
---
Protours / Southbound
Protours & Latitud 90 Merge: SOUTHBOUND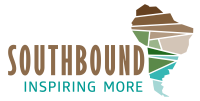 Protours has strategically merged with Latitud 90, creating the new destination management company Southbound. By joining forces, it also allows us to be present throughout various regions and to handle passengers' dreams from start to finish. Our focus is on strong product development, customized marketing and innovative technology. We will listen to you and we will adapt ourselves to meet your requirements. Southbound's doors officially open on 01-July-2019.
---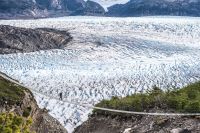 Cascada Expediciones
We just launched our latest video "The Circuit." This short documentary follows travelers through the Paine Circuit, an incredible multi-day trek in Torres del Paine. The trip is 9 days long and trekkers stop by the park's most popular highlights, as well as its hidden treasures. To find out more about this trip, CLICK HERE. It is a great chance for travelers to connect with nature in a new way!
---
ECUADOR/GALAPAGOS
Montemar Eco Luxury Villas
Officially launched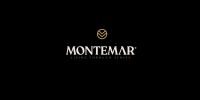 in March 2019, Montemar Eco Luxury Villas are a new, sustainable alternative for your clients to Galapagos. Guests are personally looked after by the owners, Reyna and Roberto, both committed conservationists and galapagueños; the property has three well-appointed villas, a yoga hall and 43-acres of land where Galapagos Giant Tortoises roam freely. Contact your supplier in Ecuador for more info, or Rosario at ventas@montemar.ec, or check our website
---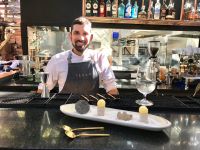 Tropic Ecuador
Tropic Ecuador are excited to be a part of Quito's most notable and innovative restaurant. We partnered with renowned chef Alvaro Reinoso to bring Terra to life, which means insider access for Tropic clients. Foodie travellers will be able to enjoy exclusive experiences at one of Ecuador's top restaurants during their vacation, exploring the country's unique and delectable flavors presented in chef Reinoso's cutting-edge style that honors Ecuador's best ingredients. For more information, please contact Gretchen Healey or like their Facebook page.
---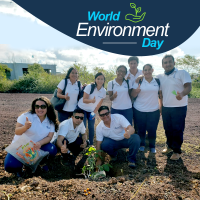 GALAGENTS S.A.
GALAGENTS S.A. works with the community on environmental practices
On June 5th, GALAGENTS' workforce commemorated the Environmental Day by doing activities with the communities of the islands to preserve the ecosystem, such as collecting garbage or planting trees. Our commitment to sustainable tourism was recently recognized on the last edition of the LATA Achievement Awards by placing as runner-up in "Cruise Operator of the Year". For more information about the Environmental Day CLICK HERE
---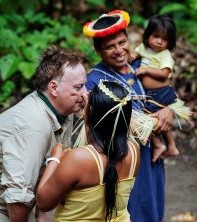 Anakonda Amazon Cruises
Ecuadorian Amazon Cruise Line Launching
Advantage Travel proudly introduces Anakonda Amazon Cruises, the only cruise line that operates within the Ecuadorian Amazon rainforest, offering exclusive life-changing experiences in one of the most biodiverse places on Earth. Guests will be delighted to immerse in an exclusive area of the Amazon and experience close encounter with wildlife and ancestral cultures that take care of this land.
For more information CLICK HERE
---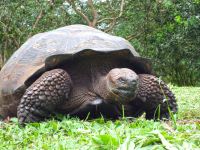 Casa Natura Galapagos Lodge
A species of turtle (Chelonoidis phantasticus) believed extinct 100 years ago has been found in its natural habitat on Fernandina Island. It was discovered during an expedition carried out by "Giant Tortoise Restoration Initiative" (GTRI), a project that has been directed by the head of the Galapagos National Park and the Galapagos Conservancy organization, which aim to locate new species, such as the enigmatic turtle. For more information CLICK HERE
---
MEXICO
Journey Mexico
A blossoming gastronomic culture has seen Mexico City named as one of the world's most exciting destinations for 20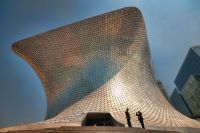 19. The Mexican capital, home to many of the world's finest restaurants, made National Geographic's Best Trips 2019 list with huge praise for its flourishing foodie scene. National Geographic honored the city's burgeoning saying: "These chefs and tortilla radicals are in step with a cadre of musicians and artists in the city who are expressing themselves with a renewed sense of pride in all that is Mexican." For more information CLICK HERE
---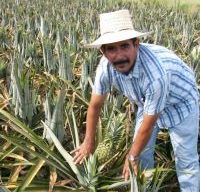 Native Trails GmbH
In Mexico not only chili is cultivated…
Mexican cuisine is known for its chili – it is processed almost everywhere, whether powdered, dried, pickled or fresh – chili is simply part of Mexican cuisine. But Mexico is still growing, which is worth a trip for holidaymakers.
It is a very special experience to see where some of the food comes from that they can buy cheaply in their local supermarket, how it is cultivated, harvested and processed on the plantations, and this is topped off by the local tasting. For more information on plantation visits and for an individual itinerary, please contact info@nativetrails.de
---
PANAMA
Panama Journeys

Panama Journeys are delighted to announce that starting on June 3, Air Europa launched a new flight to Panama with daily departures. This will open more alternatives within the country's competitive air proposal, which has given it the name of the Hub of the Americas. The new route will be serviced by Boeing 787 Dreamliners, considered one of the most modern aircraft in the world. It is an 'ecological' aircraft – lighter, with less fuel consumption, and with capacity for 296 passengers. The flight will depart at 3:30 p.m. from Madrid and will land in Panama at 6:30 p.m.
For more information, please contact marketing@panamajourneys.com
---
PERU
Amazonas Explorer
Amazonas Explorer Announces 2020 Inca Trail Permits to go on Sale
Inca Trail permits for 2020 are expected to go on sale in October. Whether booking onto our weekly Tuesday Inca Trail, or a private one, please send details to info@amazonas-explorer.com beforehand so we can be ready when permits open. As with all our trips in 2020, we will not only offset all carbon but also plant 2 trees per person per day. So you will get 10 trees planted on your behalf. This is in addition to our longstanding commitment to 1% For the Planet and Queñua Raymi/Ecoan.
---
LimaTours
We i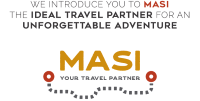 ntroduce you to MASI, a new personalised travel assistance platform designed by LimaTours. MASI provides immediate answers for your passengers' most frequent questions regarding their trip. Before arrival in Peru, MASI will communicate relevant trip information via email, branded with your company´s name!
Once in destination, your passengers can interact with our chatbot via Facebook Messenger, or accessing a dedicated webchat on www.masiyourtravelpartner.com. Learn more by clicking on the link
---
PROMPERU
New hotel opening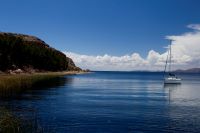 The first ever expansion of the luxury Titilaka lodge, Cirqa opens its doors this summer in the historical centre of Arequipa. Eleven bedrooms are designed to create a 'home away from home' feeling, pairing contemporary touches with a traditional historic feel. The property echoes 1540, the year in which Arequipa was built, with original high-vaulted ceilings in each bedroom. With views on the cathedral and snow-capped volcano Misti, Cirqa is ideal to start exploring the south of Peru and to provide gateway to Titilaka, on the shores of LakeTiticaca, the world's highest navigable lake.
---
Inca Rail

Following the launch of their new service from Cusco's San Pedro station last month, Inca Rail have more exciting news. Their brand new Ollantaytambo waiting room has now opened, offering guests unrivalled levels of comfort when waiting for their train to Machu Picchu. The lounge features ample areas to relax, enjoy complimentary refreshments and WiFi (as well as free luggage storage), before passengers are accompanied to the platform at the perfect moment to board the train.
For more information, please contact Oonagh or visit their website
---
ST HELENA
St Helena Tourism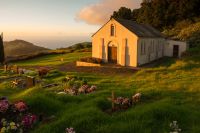 Flash sale on air fares to St Helena plus accommodation discounts. Experience the wonders of St Helena Island, and enjoy the hospitality of the Saints. A limited number of air fares are available at approximately £500 (9,077 ZAR) return from July to September 2019. Discounted fares apply to journeys that originate in either Johannesburg or St Helena and may be booked with offers on selected accommodation. Terms and conditions apply. For more information CLICK HERE