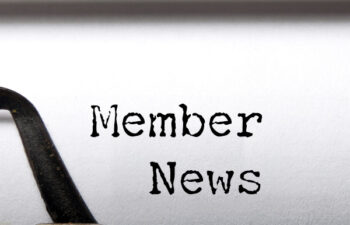 REGION-WIDE/MULTI-DESTINATION
Explore Worldwide

Explore Worldwide unveils discounts to Trek Patagonia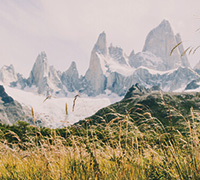 DISCOUNTS ON TREKKING HOLIDAYS TO PATAGONIA WITH EXPLORE WORLDWIDE
** Save up to £350pp on selected departures this autumn **
Trek Patagonia – Fitz Roy and Torres del Paine
On this trekking holiday of a lifetime explore the spectacular mountain areas of Fitz Roy and Torres del Paine, Patagonia. Trek through the heart of Los Glaciares National Park to the magnificent Fitz Roy Massif, and complete the most famous hiking route in Patagonia – the 'W Trek' – starting from Lago Grey to the iconic Paine Towers.
13 nights costs £4,865pp (WAS £5,215pp) and includes 13 nights' accommodation, breakfast and some other meals, transport, activities and an Explore tour leader plus camp crew and driver throughout. Flights cost from £1,002pp. Trip departs 14 October.
---
Aqua Expeditions

Aqua Expeditions named World's Best River Cruise Line by Travel + Leisure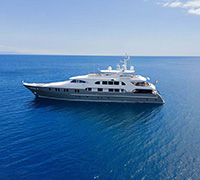 We're thrilled to announce that Aqua Expeditions has clinched the following awards as part of Travel + Leisure's World's Best Awards 2023: #1 Best River Cruise Line and #3 Best Intimate-ship Ocean Cruise Line.
Our vision has been to set the standard for intimate, small ship expeditions to distant destinations, including the Galapagos, and the Peruvian Amazon. With an engaging 1:1 guest to guide ratio, our small ship cruises offer attention to detail like no other. We strive to offer one-of-a-kind experiences through unique excursions, tailor-made services, and world-class cuisine.
---
Vapues Travel
Panama & Nicaragua Kayak Adventure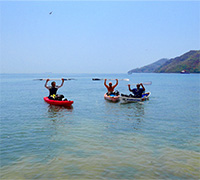 From day-trips kayaking in the Panama Canal to week-long expeditions through the jungle on the Rio San Juan, Panama and Nicaragua's waterways and seas offer a unique way to reach spots rarely seen by tourists.
Your clients don't need to be expert kayakers, with plenty of calm waters and routes suitable for all abilities. Gliding across the vast Lake Nicaragua or island hopping in the beautiful San Blas archipelago in Panama, adding a kayak experience to an itinerary can make it that little bit more special.
Have a look at some of our favourite paddling adventures HERE
---
ALCHEMY DMC Argentina & Chile
ALCHEMY DMC Argentina & Chile presents… TERRA SUR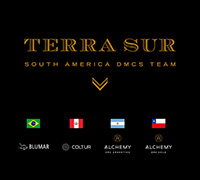 We are happy to have participated in one more LATA Expo edition, which brings us closer to clients, colleagues, and friends. We are even happier as this edition allowed us to proudly share our most recent news: the DMCs team we created together with the prestigious Coltur Peru and Blumar Brazil, called TERRA SUR.
We aim to position TERRA SUR as the one-stop shop leader in South America and fill the gaps that travel companies often find when doing business in this part of the world for multi-country projects. Our goal for the upcoming year is to make this family grow, push boundaries, and strive for excellence!
---
Condor Travel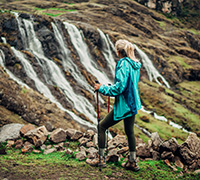 As experts in South America, we know the region's wealth. We converge it all in our FIXED DEPARTURES 2024, so travelers can enjoy the must-sees of our six destinations and get closer to their local culture. With confirmed monthly departure dates, we guarantee your passengers' trip at an outstanding rate, adding a differentiated experience to elevate their stay to another level.
We know all travelers are unique. So, we offer optional activities to satisfy their preferences – from gastronomic tours in Peru to stargazing in the Uyuni Salt Flats or routes through the Patagonia glaciers.
Find out more about our FIXED DEPARTURES 2024 HERE
---
Senderos
News from Senderos Partners in Latin America
Tierra Hotels
• Tierra Patagonia is the only hotel in Chile featured in the current Robb Report of the 50 Luxury Hotels of the World.
• Tierra Atacama has a 25% discount on new bookings for stays till the end of September 2023, and there's limited availability still over Christmas and New Year at Tierra Atacama and Tierra Chiloé.
• See details of ongoing improvements HERE
See Senderos Offers page for current promotions from our LATA member partners Anakonda Amazon Cruises (save up to 40%), Boena (free night), Estancia Los Potreros (free night), Integrity Galapagos (save 30%) and Tierra Hotels.
More information from your DMC or info@senderos.co.uk
---
SERVICES AND SUPPORT
WeTravel
Virtual event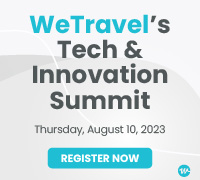 WeTravel is hosting travel and tech thought leaders and industry experts for our inaugural virtual Tech and Innovation Summit.
The tools and systems that support our industry are evolving faster than ever before. With so much new technology at our fingertips, how can you ensure that you're leveraging the innovations you really need in order to grow your business?
With six sessions exploring the technologies forging the travel industry's future, this free one-day summit will be packed with actionable insights and key learnings.
Save your virtual seat HERE!
---
Mayo Wynne Baxter
B Corp accreditation
MAYO WYNNE BAXTER ACHIEVES B-CORP STATUS
Travel specialist law firm Mayo Wynne Baxter has been awarded B-Corporation certification.
Lee Hills, partner at Mayo Wynne Baxter, said: "This is a key milestone in our ambition to change the world of business for good. We believe we can be both purposeful and profitable and B-Corporation values are embedded in our business strategy. We also take great pride in helping our clients work towards achieving their social and environment goals."
Organisations with certified B-Corporation status are legally required to consider the impact of business decisions on their people, customers, suppliers, communities and the environment.
---
ARGENTINA
Inspira Travel & Incentives Argentina
Product Update | new tour – Behind Darwin´s steps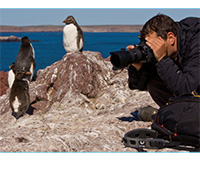 Supernatural landscapes, between legends of spies and shipwrecks. Sightings of rockhopper penguins, birds and sea lions. One of the most beautiful marine fauna paradises in the world. Observations will be made from the same place where the famous scientist Charles Darwin was. We will visit: Comodoro Rivadavia / Sarmiento / 8 Brothers Estancia/ Puerto Deseado 7 Darwin Viewpoints / Cabo Blanco Lighthouse / Jaramillo Forest / San Julian / La Maria Ranch / Monte Leon National Park / El Calafate. Experiences: You will visit Patagonian Estancias, the Deseado Scientific Research Institute, the exclusive Rockhopper penguin rookery and sea lions. Monte Leon National Park and the Perito Moreno Glacier. We will have dinner in a cave on the shores of Argentino Lake and much more. Octubre – Abril , private Service
---
BOLIVIA
Crillon Tours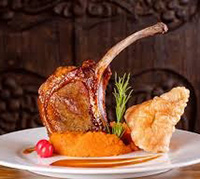 Food is a pleasure that connects our body and brain, allowing us to enjoy every bite while enriching us culturally and emotionally. It engages our senses, making each moment delightful. The flavours, presentation, aromas, and textures, contribute creating an unforgettable memory of your visit to Bolivia.
With international reputation, the Gusto Restaurant features traditional plates with an 8-course tasting menu, whilst fostering creative culinary schools, such as Ali Pacha, Cocina Popular, Phavawi, as well as traditional eateries such as El Vagón del Sur, La Creperie or La Suisse, which offers a spectacular view of La Paz, as well as the healthy and delicious llama meat. Welcome to Bolivia, the land of good food, good living & gorgeous sceneries, Bon Appétit!
---
BRAZIL
Embratur – Brazilian Tourist Board
Embratur Rejoins LATA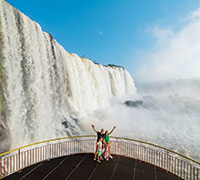 We are delighted to announce our renewed membership with LATA (The Latin American Travel Association), reaffirming our commitment to promoting all sorts of captivating Brazilian cities, famous and hidden inns and resorts, and unique nature and adventure programmes in the UK. We are open for business and look forward to hearing from you!
It's easier to get to Brazil than ever before, with a total of 19 weekly nonstop flights connecting London Heathrow Airport and Brazil. Starting in October, British Airways will add 7 flights to its weekly flights to Brazil. These flights will operate between London and Buenos Aires, featuring a convenient stopover in Rio.
As of May 2024, Virgin Atlantic will launch a new route, offering seven flights per week to Guarulhos Airport (GRU), in São Paulo. Apart from the 19 nonstop weekly flights, other 237 frequencies per week efficiently connect the UK, via 12 cities in Western Europe, to 11 Brazilian cities, along the Northeastern and Southern coasts. TAP is the leading carrier with 81 weekly frequencies and is followed by LATAM (46) and Air France (24).
---
Blumar DMC
Blumar Brazil presents… TERRA SUR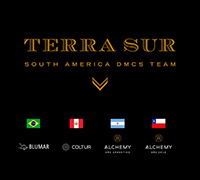 We are happy to have participated in one more LATA Expo edition, which brings us closer to clients, colleagues, and friends. We are even happier as this edition allowed us to proudly share our most recent news: the work DMC´s team we created together with the prestigious Alchemy DMC Argentina & Chile and Coltur Peru, called TERRA SUR.
We aim to position TERRA SUR as the one-stop shop leader in South America and fill the gaps that travel companies often find when doing business in this part of the world for multi-country projects. Our goal for the upcoming year is to make this family grow, push boundaries, and strive for excellence!
---
Passion Brazil DMC
Carnival Experience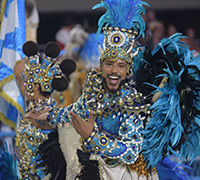 Live a 360º Carnival Experience with Passion Brazil in Rio de Janeiro. It starts with the Carnival Parade in the Sambadrome, showcasing beauty, culture, and emotion. You can find your perfect viewing location: from grandstands with panoramic view, to intimate Front Boxes and luxurious VIP Lounges.
You can also join the parade yourself in costumes to feel the pulsating energy and witness the magic behind the scenes.
To complete our immersive experience: samba classes to learn few steps before the parade, street parties with curated costumes and the exclusive Gala Parties – like the famous Gala Ball at Belmond Copacabana Palace.
---
CHILE
Hotel Las Majada
Product news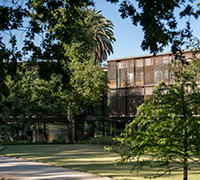 Hotel Las Majadas – a Leading Hotel of the World in Santiago de Chile is an invitation to experience nature in its full splendor. A centennial Park filled with the green of its trees, flowers, lagoons and local fauna. Roam its trails, go biking, enjoy a delicious picnic and wake up to songs of the birds that live here. Experience the imposing Andes Mountains, which rise above our Hotel, the perfect setting for hiking, horseback riding and beautiful sunsets overlooking the Maipo Valley.
Enjoy the fruits of this land through the vineyards where the best Chilean wine is created and our Sequoia Restaurant's local and seasonal cuisine. Come to Las Majadas hotel and experience everything that nature has to offer.
3 x 2 Full Experience promotion valid through December 15, 2023:
2 nights accommodation, One Free night, Full Board, open bar. Majadas Activities subject to availability, one Full Day Excursion or two Half Day excursion to choose from our excursion menu, and/ or Workshops. Transfers in/out from/to Hotel/Airport. NET RATES applicable.
For more information and to receive the marketing material, please contact George at ghorney@lasmajadas.cl
---
Nayara Alto Atacama
New Solar Panel Project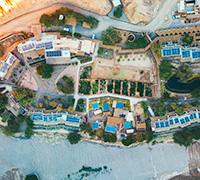 As the only luxury hotel in the region with an "S" certification for sustainable tourism, Nayara Alto Atacama is a leader in environmental stewardship. Now, a new visionary solar panel project stands to mitigate over a ton of CO2 emissions annually, significantly reducing the hotel's carbon footprint. The integration of state-of-the-art solar panels seamlessly blends with the desert landscape, preserving its natural beauty while harnessing renewable energy. Nayara Alto Atacama sets a remarkable precedent, showcasing the harmonious coexistence of luxury and sustainability, inspiring others to join in the journey towards a greener future
---
KMS Travel
Unveiling Tailored Fly-Fishing Programs in Chilean Patagonia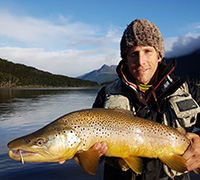 KMS Travel is delighted to unveil our meticulously crafted fly-fishing programs in the breathtaking landscapes of Chilean Patagonia. We want to invite you to embark on an unforgettable journey perfectly suited to your preferences and aspirations. Both programs are meticulously designed to provide an immersive experience that showcases the unparalleled beauty of Chilean Patagonia.
From expertly guided fishing excursions to proper accommodations and delectable cuisine, KMS Travel ensures that every aspect of your journey exceeds expectations. Choose your perfect adventure and let KMS Travel unlock the magic of fly-fishing in Chilean Patagonia, either in Llanada Grande or Tierra del Fuego.
---
travelArt
HIKES THROUGH THE ATACAMA DESERT IN CHILE'S NORTH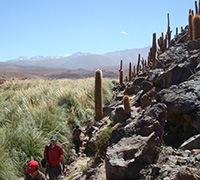 The Atacama Desert offers great trekking opportunities in a unique desert landscape. You can explore the famous Moon Valley, hike past the surreal salt formations of the Salar de Atacama or explore the colourful canyons. On the hiking trails you can enjoy breathtaking views of volcanoes and endless landscapes.
Hiking in the driest desert in the world, you can experience the unique beauty of these panoramas and connect with nature, which will impress you with its silence, vastness and fascinating geology.
travelArt offers interesting excursions with hikes near San Pedro de Atacama to Guatin Valley and Quebrada del Diablo. Both destinations showcase stunning natural beauty, with the former boasting picturesque landscapes and the latter offering breathtaking canyons and hiking trails for nature enthusiasts and adventurers to explore.
info@travelart.com| www.travelart.com
---
Turavion
TURAVION VISITING THE FAR SOUTH OF CHILE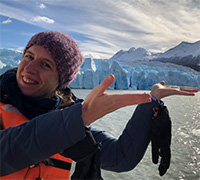 Team members of Turavion went on a familiarisation trip to the Última Esperanza Province where they visited different accommodations and had a variety of experiences which helps us to find the best places of Chile so that our visitors have an unforgettable trip.
Última Esperanza Province is a captivating destination. It is renowned for its stunning landscapes, including glaciers, fjords, and pristine wilderness, providing an unforgettable experience for nature lovers and explorers.
We recommend visiting this region of Chile, which can be visited all year round, also at this time of year. A great
advantage of travelling in these latitudes between March and September, for example, is that it is not as windy as in summer, so you can enjoy hiking and fjord cruises even more.
incoming@turavion.com www.turavion-incoming.com
---
Southbound
Increase of flights to Rapa Nui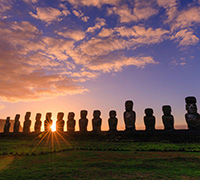 Time to plan for Rapa Nui: a gateway to mystical wonders
Polynesian soul mingled with Chilean spirit, amidst the endless ocean blue, Rapa Nui remains as one of the most secluded and mystical places on Earth. And we have exciting news – starting August 2023, flights from Santiago to Mataveri International Airport will increase with a total of two flights on Mondays, Fridays and Sundays.
Let us be your guide to sell a once in a lifetime journey to the extraordinary wonders of Rapa Nui. For expert assistance in planning unforgettable experiences, reach out to us at contact@southbound.travel
---
Skorpios Cruises
Chonos and Kaweskar routes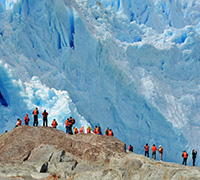 Skorpios Cruises would like to remind you the imminent start of 2023-2024 season of the Chonos and Kaweskar routes.
While the first cruise of the Chonos Route is scheduled for Saturday 7th of October, from Puerto Montt and aboard the M/V SKII, the first sailing of the Kaweskar Cruise is scheduled for the 16th of October, from Puerto Natales and aboard the M/V SKIII.
Furthermore, before the start of the season of the Kaweskar Route, the M/V SKIII will sail the special repositioning cruise "Nomads of Patagonia", from Puerto Montt to Puerto Natales, from the 6th to the 13th of October.
More information, HERE
---
COLOMBIA
Colombian Journeys
COLOMBIA AS A DESTINATION FOR PEACE, THE EMERGING PEACE, AN OPPORTUNITY FOR TOURISM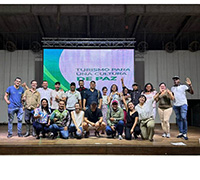 The Colombian government has launched a strategy to boost regional economies and promote local consumption as a responsible and sustainable practice in tourism. This project, supported by USAID, is managed through a seal that will be awarded to victims of the armed conflict or signatories of the peace agreement, and to tourism service providers that encourage the economic development of emerging regions.
Colombian Journeys, as a member of ACOTUR, is part of the companies linked to this campaign, we believe that we are part of the change, we are mentors of 16 ventures that bet on tourism and peace as the new economy for incredibly beautiful regions such as: Guaviare, Guainía, La Macarena, La Guajira, among others.
If you want to know more about these destinations, contact us at: marketing@colombianjourneys.net
---
COSTA RICA
TAM Travel Corporation
TAM Travel Corporation is introducing the breath-taking South Pacific of Costa Rica!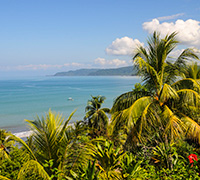 Osa Peninsula is home to Drake Bay, with its stunning jungle and ocean views. Nearby, the Corcovado National Park, giving unadulterated access to nature and wildlife. Caño Island, one of Costa Rica's premium scuba diving and snorkeling spots. Uvita, a remote beach town, where humpback whales come to breed and give birth to their young. Marino Ballena National Park, a gorgeous reserve where two beaches come together. Puerto Jimenez, a tropical beach town with ATMs and gas stations. Matapalo Beach, renowned for its waves – a surfer's paradise!
Want to get away? To be one with nature amidst wildlife? Experience the exotic South Pacific of Costa Rica with TAM Travel Corporation!
---
Proimagen Futuropa Group
10 REASONS WHY COSTA RICA IS ONE OF THE BEST VACATION SPOTS IN THE WORLD!
We want to share this amazing article about Costa Rica:
The are many reasons to visit Costa Rica. Whether you are looking for great places to stay, rainforest-embraced beaches, fantastic climate, or an adventure-filled vacation, Costa Rica has it all! Filled with a diversity of landscapes, animals, national parks, bustling cities, and delicious restaurants, it is no wonder that Costa Rica is a regular on the top places to visit and continues to gain popularity. So, what is this little place all about? Let´s explore 10 reasons why Costa Rica is one of the best vacation spots in the world: https://travelcostarica.cr/10-reasons-why-costa-rica-is-one-of-the-best-vacation-spots-in-the-world/
---
Small Distinctive Hotels of Costa Rica
Unveiling Romantic Gateways in Costa Rica: Perfect for Honeymoons and Weddings
Embarking on a romantic getaway, honeymoon, or destination wedding in Costa Rica promises to be an extraordinary experience filled with enchantment and lifelong memories. As you plan your romantic escape, there are several essential factors to consider that will help create an idyllic atmosphere. From stunning destinations to luxurious accommodations, let's delve into the details of what to consider when planning a romantic trip to Costa Rica. We will also explore some exquisite hotels in Tamarindo, Rincón de la Vieja, Arenal Volcano, Esterillos, Jaco, San José, Tambor, and Nosara, ensuring you find the perfect romantic haven. More information HERE
---
Journey Costa Rica
Festive Availability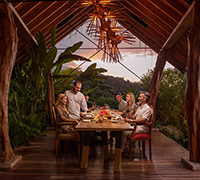 The festive holiday season is fast approaching and if you are looking for availability in Costa Rica yet, we're here to help!
We have explored relentlessly to provide the travel community with a simple, comprehensive resource of festive availability. That means less stress and more bookings. Click here to view open hotels.
If hotel availability has you wondering how to weave it all into an unforgettable holiday vacation for your travelers, we've got you covered there too! Click the link for our 12-night itinerary suggestion and have your travelers celebrate the festive season, Journey Costa Rica style.
---
El Silencio Lodge & Spa
Excellence Elevated! El Silencio Lodge & Spa reaches new heights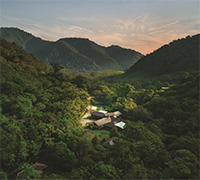 El Silencio Lodge & Spa in Bajos del Toro, Costa Rica, is excited about its upcoming expansion. New features will include a grand reception area, a cutting-edge fitness facility, and a versatile yoga/events platform, all set within the captivating cloud forest.
Committed to exceptional guest experiences, the Lodge anticipates enhancing its offerings and venues for special occasions. The design integrates organic and elegant elements, creating an awe-inspiring, serene ambiance.
El Silencio Lodge, known as Costa Rica's premier Relais & Châteaux destination, looks forward to affirming its leading status through this exciting development.
---
ECUADOR/GALAPAGOS
Quito Turismo
Five museums you must visit during a cultural trip to Quito
The capital of the centre of the world houses a wide range of museums that allows you to learn more about the history, culture and historical heritage of Ecuador.
Quito is recognised for being one of the oldest cities with the most heritage in Latin America. Its rich history and cultural diversity have been preserved through the creation of a large number of museums ranging from pre-Columbian history to the present day. These museums offer a very rewarding experience. They provide a closer look at the culture and history of Ecuador, and also help to understand the importance and beauty of art, in an array of cultural richness and diversity.
---
Enchanted Expeditions
Galapagos boat addition to our fleet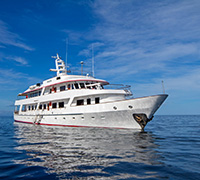 We are thrilled to announce a new addition to our Galapagos fleet of yachts, the stunning luxury motor yacht Passion. Enchanted Expeditions is now the sole commercial representative of the Passion.
The Passion embodies elegance, comfort, and unparalleled luxury.
With its complete refurbishment tailored specifically for the Galapagos, this 4-deck yacht is designed to provide an unforgettable experience for up to 14 passengers. Let us take you on a journey through its remarkable features.
Please CLICK HERE for additional information on M/Y Passion
---
Geo Reisen
New Luxury Hot-Air Balloon Experience in Ecuador!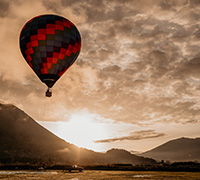 Geo Boutique Travel Designer is proud to offer a new unforgettable experience for our discerning and experienced travelers, Hot-Air Balloon rides across the Ecuadorian Andes!
Enjoy fantastic, tethered rides above the beautiful Historic District of Quito and admire its architecture and landscapes from a once-in-a-lifetime vantage point. Float above the famous Middle of the World Monument and enjoy being 200-meters above the center of the Earth!
Explore the breathtaking backdrop of imposing volcanoes and crystalline lakes soaring over the San Pablo Lake in Otavalo in either a tethered or free-roam flight over amazing lakes, cordilleras, and indigenous communities. This luxury experience is something you'll always cherish and remember!
---
Tropic
Announcing The Lodge at Galapagos Magic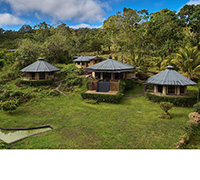 Galapagos Magic Camp is one of Tropic's flagship properties and is a great example of how the local communities that protect the Islands can receive benefits from tourism. Magic's owner has developed a private sanctuary within the Camp – The Lodge at Galapagos Magic.
Ideal for families and small groups, the Lodge has two cabins sleeping up to five guests. With the option of private meal service in its exclusive dining area, the chance to dine with other guests in the main lodge, or to enjoy our pop up Equatorial foodie experience in a lava tube with Ecuador's MasterChef winner, guests at the Lodge can enjoy the total exclusivity or the chance to mingle with other visitors in Galapagos Magic's shared facilities.
Contact us for more information and rates.
---
Montemar Eco Luxury Villas
Our latest news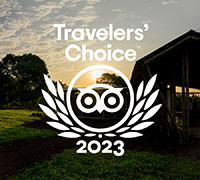 We are truly happy to announce that we have been recognised by Tripadvisor as a 2023 Travellers' Choice award winner. This award celebrates businesses that have consistently received great traveler reviews on Tripadvisor over the last 12 months, placing us among the 10% of all listings on Tripadvisor globally. If you want to see why, check this out.
Plus, we are the first property in Galapagos to offer Starlink Internet for our guests- fast, efficient and free of charge. For further info, contact ventas@montemar.ec , visit www.montemar.ec, or contact your local supplier.
---
Inca Floats
Our small ship Integrity offers two of the most comprehensive 7 night itineraries offered by any Galapagos supplier, visiting the key sites of the eastern and western islands with a small, hand-picked team of highly experienced, knowledgeable and passionate guides.
OUR LATEST NEWS
• New! We are including Galapagos flights for all 2023 and 2024 cruises, valued at $580 per person (applies to new bookings only and excluding holiday weeks)
• We have September availability due to posponed dry dock, with 30% discount
• There are 5 spaces left on our New Year departure, December 30, 2023 – January 6, 2024.
Read more about our ship Integrity HERE where you'll also find our contact details.
---
Anakonda Amazon Cruises
Selected Departures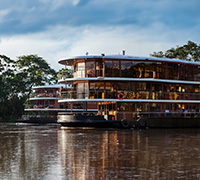 This year 2023, your guests may continue to enjoy the very best of our benefits on selected departures from July to December 2023.
Booking by November 30, 2023, your guests will receive the following special discounts:
Solo Travellers: 50% OFF the single supplement
Couples:
– Manatee: 30% OFF for the 2nd guest
– Anakonda: 40% OFF for the 2nd guest
– Families of 3: First guest under 12's cruise FREE
This is an opportunity for your guests to book by November 30 and indulge in a truly unforgettable experience.
See Selected Departures HERE. You may also download our flyer HERE to promote this offer with your clients. Contact us for more information at info@anakondaamazoncruises.com
---
EL SALVADOR
El Salvador
Bahía de Jiquilisco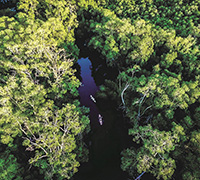 Discover the largest mangrove site in El Salvador at the beach Bahía de Jiquilisco in Usulután. Home to the largest population of seabirds in the country. Most of them are protected species or in extinction danger.
Since its landscapes dazzle with natural beauty, you can start a great adventure from Puerto El Triunfo or Puerto Parada, navigating on its waters while observing the mangroves.
Once there, little by little, you will be entering into a paradise with Virgin Islands and beaches, appreciating the sites of volcanoes, sunsets, flora, and fauna.
The most common activities are bird watching, fishing, kayaking, swimming, and relaxation. The area offers some of the best sunsets that you can ever imagine and all from one of its sandbanks.
---
MEXICO
Journey Mexico

New Product / Day of the Dead Itineraries
We are excited to offer two new cultural exchange experiences surrounding the Day of the Dead celebration in Mexico for this fall that are now available to book.
Falling on the days of October 31 – November 02, our first is a Mexico City encounter where travelers will have the opportunity to learn about the significance of Day of the Dead, explore renowned museums, witness intricate altars, and join a cultural guided experience at a local cemetery.
The second is a cultural immersion in Chiapas where the holiday is celebrated very uniquely due to the indigenous Tzotzil Maya group's traditions. Ranging from color-filled fiestas near sacred burial grounds to candlelit somber solace at graveyards, witnessing Day of the Dead is one of Mexico's most impactful travel experiences.
---
Nayarit Tourism Board
New products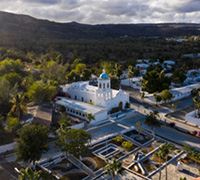 5 towns in the Mexican state of Nayarit have been awarded the Magical Town accolade by the Mexican government. In line with its strategy to develop new routes and experiences beyond the coastal region of Riviera Nayarit, the state has now 5 additional Magical Towns bringing the total count up to 9.
The new additions are: San Blas, Puerto Balleto (Marias islands), Ahuacatlán, Amatlán de Cañas, and Ixtlán del Río. The latter three are all located on the Guadalajara – Riviera Nayarit road and are also ideal stops on that route. These towns now have upgraded services and infrastructure and are ready to welcome visitors with open arms. These Magical Towns add to the existing 4 Magical Towns in Nayarit – Sayulita, Mexcaltitán, Jala, and Compostela.
---
Yucatan Ministry of Tourism
Events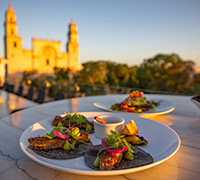 Yucatan, Mexico presents the 2nd edition of the gastronomic festival, framing events of international stature in Mérida, Yucatán from November 16 to 20, 2023.
For this second edition, Yucatán is preparing to replicate the "Sabores de Yucatán" Festival success of 2022, becoming the host of three major international events simultaneously: The Best Chefs Awards, which for the first time in its history leaves Europe to present the 100 best chefs in the world; the 7th edition of the Mexico Selection by Concours Mondial de Bruxelles, the international championship dedicated to rewarding and promoting the greatest wine products made by Mexican hands; and Barra México a hallmark cocktail and mixology event.
---
Journey Mexico

Festive Availability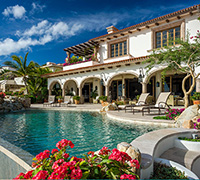 The festive holiday season is fast approaching and if you are looking for availability in Mexico yet, we're here to help. We have explored relentlessly to provide the travel community with a simple, comprehensive resource of festive availability in private homes, perfect for the whole family. That means less stress and more bookings. Click the link to view.
To complement our Villa collection (where we have hand-selected and personally inspected over 150+ luxury villas), we offer our specialized DMC expertise and services to touring, transportation, and VIP concierge services to provide a completely customized Mexico holiday experience.
---
The Los Cabos Tourism Board
Los Cabos Tortuguero Network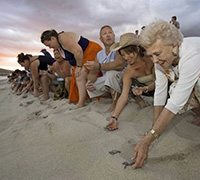 The desire to protect endangered Hawksbill, Leatherback, Golfina, and Loggerhead sea turtles is shared by all tourism industry operators.
With widespread industry support, the award-winning Los Cabos Tortuguero Network trains industry personnel to safeguard vital turtle spawning grounds that visitors may otherwise disturb. Guests staying at participating hotels may even have the chance to personally carry newborn turtles to the shore in what many have described as an incredibly profound and memorable experience.
A major goal of the program is to help restore the Critically Endangered Pacific Leatherback population, which is on the verge of extinction. Using an Incubation Greenhouse system stabilizes sand temperatures creating an ideal nest habitat where hatch rates are maximized, and gender ratios are balanced.
---
NICARAGUA
Nicaraguan Tourism Board – INTUR
Construction of the coastal highway has begun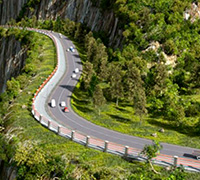 Construction of the coastal highway has begun, the first section that goes from El Naranjo to El Remanso beach, in San Juan del Sur-29 kilometers, the second section will be from San Juan del Sur to Tola, with 29 kilometers, a total of 58 kilometers of road will be the first stage.
The construction of this road will allow national and international travelers to move quickly and safely in the Pacific beaches, shortening distances and promoting local tourism, it will also facilitate the connection with all the economic port movement of export in this area. The World Economic Forum places Nicaragua in fifth place among the countries with the best roads in Latin America.
---
PANAMA
Red Savannah
New destination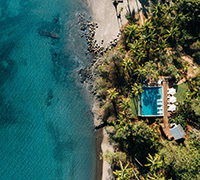 Luxury tour operator, Red Savannah, has just announced the launch of Panama as a new destination with the introduction of two new itineraries – Panama in Style and Panama Encompassed – and five luxury estates and hotels including Isla Secas and Nayara Bocos del Toro. The portfolio of product will be expanded further after a research trip later this year.
https://www.redsavannah.com/latin-america/panama
---
PERU
COLTUR Peru
COLTUR Peru presents TERRA SUR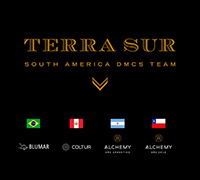 We are happy to have participated in one more LATA Expo edition, which brings us closer to clients, colleagues, and friends. We are even happier as this edition allowed us to proudly share our most recent news: the work DMC´s team we created together with COLTUR Peru, ALCHEMY Argentina and Chile and Blumar Brazil, called TERRA SUR. We aim to position TERRA SUR as the one-stop shop leader in South America and fill the gaps that travel companies often find when doing business in this part of the world for multi-country projects. Our goal for the upcoming year is to make this family grow, push boundaries, and strive for excellence!
---
Tropic
Peru Summer Specials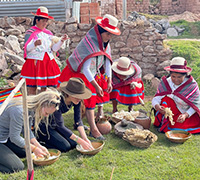 Peru has so much to offer and Tropic believes that people should enjoy the country this summer! Why not make the most of a very popular destination experiencing a brief drop in tourism?
We have put together several itineraries featuring 20-30% savings for last-minute adventurers. Two different 7-day itineraries dive into some of Peru's top highlights – including the Sacred Valley and Machu Picchu – while staying at 5* properties (choose from either Libertador or Inkaterra). Our 14-day Highlights of Peru is another outstanding choice, adding on Arequipa, Lake Titicaca and more!
Contact us for full itineraries and pricing.
---
LimaTours
Peru: A Birdwatching Haven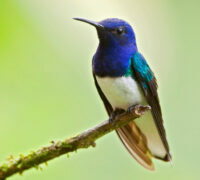 We are excited to share with you our exciting birdwatching report about Peru, an exceptional destination for birdwatching enthusiasts. With its diverse ecosystems, ranging from the majestic Andes Mountains to the lush Amazon rainforest, and the vast coastal deserts, Peru offers a haven for a wide array of avian species, from cocks of the rocks to Andean condors.
In fact, Peru is home to an astounding 1,847 bird species, making it one of the world's top birdwatching destinations. Among these, there are 105 endemic species that can be found nowhere else on the planet. Download our report to delve into the remarkable birdlife that graces this breathtaking country, making it a paradise for birdwatchers from all around the world.