NEW LATA MEMBERS
---
NEWS FROM LATA FOUNDATION
The LATA Foundation supports Urban Family Garden project in Galapagos Islands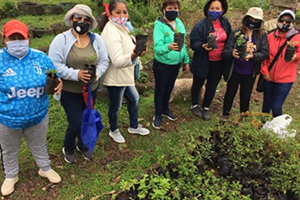 During the COVID pandemic, the LATA Foundation has supported the Urban Family Garden Project in the island of San Cristobal in the Galapagos Islands.
The project enables islanders to become more self-sufficient in terms of food production, as well as providing opportunities to learn about endemic plants and connect with nature.
During the first phase of the project, 150 families were supported with educational gardening packs, seeds and crops in collaboration with seven local elementary teachers. You can check out the video HERE.
The next phase hopes to reach almost 500 families across the islands of San Cristobal and Santa Cruz.
For more information or to donate, please visit www.latafoundation.org
---
NEWS FROM UK MEMBERS
tranquilico
Destination Safety Self Assessments – DMC Opportunity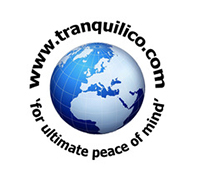 In light of the Covid-19 Pandemic, safety remains front of mind for every consumer across the planet when travelling. (WTTC data confirms this).
This is the perfect time for Destination Management Companies to take control of assessing their suppliers for safety and providing the information to their client tour operators or travel agents as required.
By taking control and carrying out this work on behalf of your clients, you will make yourself more attractive to operators and agents. It's also an added element of quality for your business.
For more info contact safety@tranquilico.com
---
Silversea Cruises (UK) Ltd
Silversea Cruises, the global leader in ultra-luxury and expedition travel, is set to enhance its global fleet with the conversion of Silver Wind to an ice-class, ultra-luxury expedition ship.
The move signals continued confidence in the fast-growing popularity of ultra-luxury expedition travel to the pristine glaciers and wildlife-rich regions of Antarctica.
For more information, visit our website.
---
REGION-WIDE
Vapues Travel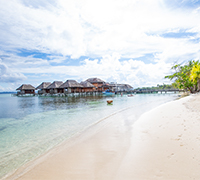 One of the great joys of travel is finding those special places which take you away from the usual tourist trail, giving you an experience which feels truly unique and authentic.
At Vapues Travel, we know Nicaragua and Panama like old friends, and have picked out a selection of great accommodation and curated experiences.
Remote islands, calm lagoons and untouched rainforests await, so you can deliver your clients a tailored travel plan which will stand out from the crowd and live long in the memory.
Take a look at a few of our favorite places, properties and experiences: https://www.vapues.com/blog/11/hidden-gems—panama-&-nicaragua
---
ARGENTINA
ALCHEMY DMC Argentina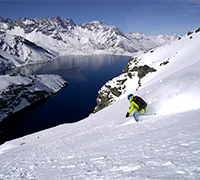 Skiers & Snowboarders alike, are always on the look for the prime slope filled with powdery snow and the right amount of excitement. Heli-Ski in the Andes Mountains is the answer!
Home to the world's largest volcanos, the Andes offers the greatest vertical relief for this experience for your clients. Chile's Central Andes Valleys are the ideal place to practice this winter sport. The pristine ski slopes are only 15 minutes of helicopter ride away from the base, in the outskirts of Santiago.
We suggest combining this winter trip with Argentina's backcountry skiing paradises. Contact us to start planning: leisure@alchemydmc.com
---
Argentina Travel Partners – ATP DMC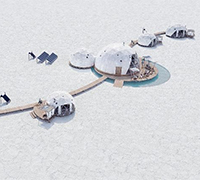 A natural observatory of pristine, limpid skies, where stargazing is a unique spectacle. Opening in November 2021, Pristine Salinas Grandes in Jujuy is the first in a new chain of high-end Luxury Camps.
Born from a concept of triple impact economy: minimum impact and conservation, generating growth opportunities for local communities, eco-friendly and carbon neutral. Located 8 kilometres into the heart of Jujuy's salt flats, it combines the local community's ancestral culture with sustainability values applied to the project.
Pristine Salinas Grandes is designed and constructed with the intention of not altering the fantastic scenery of the salt flats.
Contact mgomez@atpdmc.com for more information.
---
BOLIVIA
Crillon Tours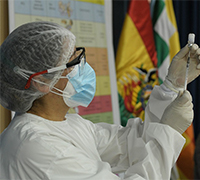 A good sign is that Bolivia will reach the vaccination goal by September 2021.
Around 80% of the "vaccinable" population from 18 years up (7,180,428), will be immunized, thanks to the joint work between the Central and Departmental Governments & the international solidarity support which speeded up the arrival of vaccines to Bolivia.
Until July 19, we have 2,688,743 people vaccinated with the first dose (37.4%) and 1,000,000 people with the second dose (13.9%).
Total doses are guaranteed and our guests will happily breath the fresh air of the Andes.
For more information about our services, please visit our website.
---
CHILE
travelArt Chile

CARRETERA AUSTRAL NORTE – PURE NATURE" – 11 DAYS SELF-DRIVE PROGRAMME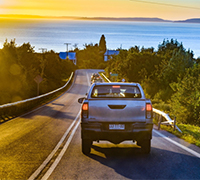 travelArt has created an itinerary that will take your clients from Puerto Montt to Coyhaique by rental car, passing beautiful natural landscapes with diverse flora.
On this unique travel adventure on the northern Carretera Austral, you will drive past lush forests, Chile's second largest lake Llanquihue and the turquoise-coloured Futaleufú River, which is one of the best whitewater destinations in the world and invites you to go rafting on its rapids.
The highlight is the stay in the heart of a natural paradise, the Queulat National Park with its impressive hanging glacier, waterfalls, lagoons and forests. Pure nature!
info@travelart.com | www.travelart.com
---
andBeyond Vira Vira
andBeyond, Vira Vira Lodge: A multigenerational celebration at the Hacienda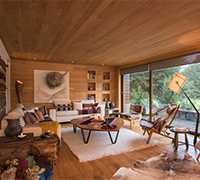 Ideal for a multigenerational bucket list trip andBeyond Vira Vira's Hacienda, offers a spacious exclusive space for the whole family boasting magnificent views and the option to enjoy a personal chef and private excursions.
andBeyond Vira Vira, is a 22-hectare estate found in Chile's Lake District.
With a variety of activities for the whole family to enjoy including WILDchild programme for kids.
More information here: www.andbeyond.com
---
Hotel Magnolia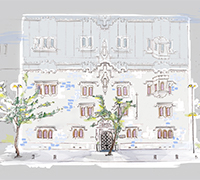 Hotel Magnolia has collaborated with Chilean artist, Josefina Melo, to create postcards to place in the bedrooms for guests.
The idea is that they can be sent home to family with tales of their travels, or kept as a souvenir.
Hotel Magnolia is a family-owned hotel in the heart of Lastarria, the 41-rooms are all decorated with artwork depicting Chilean flora and fauna so this is a nice extension of the theme.
To learn more about Hotel Magnolia, click HERE.
---
COLOMBIA
Colombian Journeys
Fundraising campaign for La Boquilla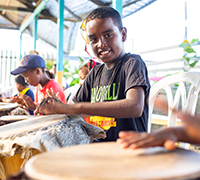 Our Product Manager visited La Boquilla, a fishermen's village near Cartagena. She enjoyed a small drumming party full of colour, music, and dance! It was a unique opportunity to connect with traditional afro Colombian rhythms.
Whilst enjoying her visit, Adriana also witnessed the challenging situation of the people living in La Boquilla due to COVID-19.
Colombian Journeys decided to become a communication bridge to make this situation known and to help this community.
Money raised will be used to buy food products, school supplies, to support social projects and to give internet access for children to attend classes. You can find more about here: https://vaki.co/en/vaki/apoyemosalaboquilla
---
Metropolitan Touring Colombia
Colombia's River Magdalena-Explore Colombia Like Never Before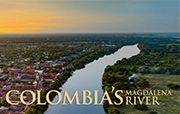 Uncover the Hidden Treasures of the Magdalena River aboard Metropolitan Touring's and AmaWaterways' New River Cruise.
Two pioneering companies invite your clients to the first river cruise to explore Colombia's magnificent Magdalena River, beginning December 2023.
They will experience the vibrant culture, astonishing natural beauty and distinctive flavors of Colombia as you enjoy the modern comforts of an eco-friendly river cruise ship, custom-built for the "River of a Thousand Rhythms".
They'll be able to choose between two seven-night itineraries with pre- & post-river cruise land programs, with time to explore Colombia's rewarding highlights like Cartagena, Mompox and Barranquilla.
Coming soon – December 2023!
---
COSTA RICA
Travel Excellence
Costa Rica new entry regulations for fully vaccinated travellers
As of next August 01st, 2021, the travel health insurance will no longer be a requirement to enter Costa Rica for minors under 18 y/o and adults who are fully vaccinated. Therefore, to fill the digital epidemiological form "Health Pass" will be the only entry requisite.
To qualify, travellers must have received an approved vaccine from Pfizer, Moderna, AstraZeneca, or Johnson & Johnson, and the last dose must have been administered at least 14 days prior to travel.
Proof must be demonstrated with a document that includes the person's full name, date of each dose, formula, and lot number.
---
ECUADOR/GALAPAGOS
Montemar Eco Luxury Villas
Wellness at Montemar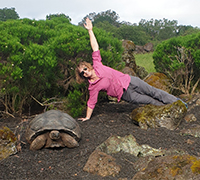 Wellness is part of the lifestyle at Montemar, which offers the perfect environment of peace, nature, wholesomeness, and connection that body and mind need.
The exploration of Galapagos is combined with restorative techniques like yoga, stretching, mindfulness and meditation; pampering with Montemar's signature massages and body treatments; nurturing with delicious organic meals prepared from scratch; and repairing energies with Montemar's unique EMF detox.
Find out more at www.montemar.ec, or enquire ventas@montemar.ec
---
Napo Wildlife Center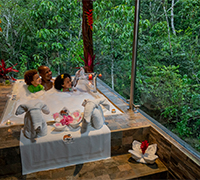 US$715 per person on double or triple occupancy cabin. This offer includes Luxury Accommodation, all meals, snacks, refillable bottle of water, excursions, guides, nature, culture and river transportation. Local air ticket is not included, and other special conditions may apply.
All partners will receive the same fixed commission and this promotion can not be combined with others. Rack rate would be US$1332 per person.
Just contact us quoting LATA September promotion: www.napowildlifecenter.com/contact/
---
Ecoventura – Galapagos Expedition Yachts
A little light relief – take our Travel Quiz
With just three questions, this Travel Quiz takes just a few minutes and might just inspire your next trip.
Who is your ideal travel companion? https://www.ecoventura.com/traveler-quiz/
---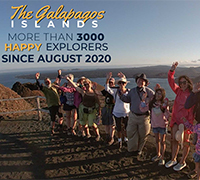 Galagents
We are excited to announce that we have just achieved our first 3K explorers since August 2020.
They have experienced our unique service on board our complete fleet of ships Alya Galapagos Cruise, EcoGalaxy Galapagos Cruise, Galaxy Galapagos Cruise and Bonita Galapagos Cruise.
See more here: https://www.youtube.com/watch?v=pBtI0-X4-GE
---
Anakonda Amazon Cruises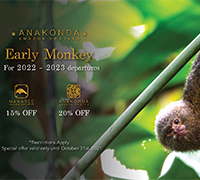 More and more people are planning their post-covid vacations, and a cruise in the Ecuadorian Amazon is the perfect experience to offer your guests.
In addition, our itineraries are designed to be easily combined with the Galapagos Islands.
Take a look at our Early Monkey special offer, so your guests will have the opportunity to receive a discount of up to 20% on all our 2022 and 2023 departures!
Contact us for more information at info@anakondaamazoncruises.com
---
Tropic Ecuador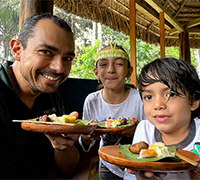 We are proud to partner with La Selva Lodge – one of first lodges in Yasuni National Park, and still regarded as the area's premier accommodation.
We have 4D/3N and 5D/4N programs for your travelers to experience the wonders of the Amazon – they can enjoy the rainforest from the water, high above in the tree canopy or on walks.
Or delve into local culture on community visits, see the forest's wonderous birds at a clay lick, or take advantage of nighttime excursions. There's something for everyone!
We are currently offering 20% off of our programs! Contact us for pricing.
---
EQ TOURING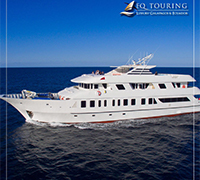 Galapagos Spirit Early bird for 2022
Take advantage of a 10% discount on top of your commission when you book a charter with us on board the Galapagos Spirit for any week in 2022 (except Christmas holidays).
Our renovated yacht and fresh itineraries will make of your customers experience the best one in the Galapagos islands.
Contact one of our travel specialists now and make an investment with us. spirit@galapagosspirit.com
---
GUATEMALA
Maya Trails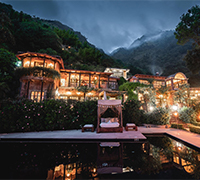 Guatemala is a wonderful combination of natural surroundings and cultural experiences. Just in one place you can learn about ancient ruins, wildlife and traditions preserved from generation to generation.
Lake Atitlan is known by its natural beauty surrounded by gorgeous views of the volcanoes and indigenous villages filled with culture.
At Lake Atitlan you can enquire through Maya Trails an amazing Luxury Boutique property called CASA PRANA, providing 9 acres of gardens, the best panoramic views of the lake, volcanoes and its surroundings. There is no vehicle access, you can only reach this amazing property by boat or by helicopter.
To learn more, please visit out website.
---
GUYANA
Wilderness Explorers
After a few very busy months of filming, Covid protocol training and product development in Guyana, we are now working closely with the Guyana Tourism Authority to plan some fam and press trips for the end of 2021 and early 2022.
Since reopening its airports in October 2020, Guyana has had an impressive rollout of vaccines and is attracting travellers looking for remote, pristine locations, rich cultural and culinary experiences and small open-air lodges far away from the crowds.
Contact claire@wilderness-explorers.com if interested in more details of our fams and our new tours, lodges and flexible booking conditions.
---
MEXICO
The Los Cabos Tourism Board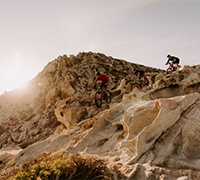 Switching Gears was a dynamic, multi-day event that gathered different talent from across the globe—from professional to amateur athletes—to come together in celebration of their craft, while also "switching gears" to explore new adventures.
From surfers mountain biking in Punta Lobos to mountain bikers hiking through Sierra de La Laguna and swimming to El Arco, athletes were challenged to look beyond their areas of expertise, while discovering the remote corners of Baja Sur.
The Cape, supported by the Los Cabos Tourist Board, will soon offer a menu of tailored adventures for guests, all inspired by the Switching Gears experiences.
For more information, CLICK HERE.
---
Quimbaya Latin America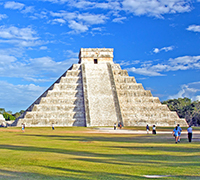 We focus on Mexico this month as the destination has its borders open and safe travels protocols in place in all hotels, transport and restaurants.
The destination has been operating well since the start of 2021. We have few options available for programs: Guaranteed Departure program for 2022 for minimum 2 people to maximum groups of 16 people.
Program includes: 10 Days, 9 nights. Honeymoon programs, Multi-day programs for individuals such as beach extensions or colonial city breaks.
Request your program today at laura-ortiz@quimbaya-tours.com and your login password to our Online Agent system for tariffs.
---
PANAMA
Panama Journeys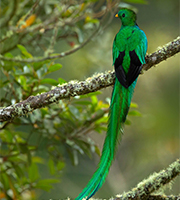 Los Quetzales is the most famous trail in the National Park Volcán Barú and it is also one of the most beautiful in the Chiriquí Province.
This tour invites your clients to go deep into the rainforest, following the course of Caldera River and surrounded by charming landscapes.
This area is home to 250 bird species, which means that is the ideal spot for bird watching, especially, because of the peculiar species, among which the resplendent quetzal stands out. The Mayans and Aztecs venerated them because they represented the god of heaven.
For more information, please contact: marketing@panamajourneys.com
---
PERU
CREES MANU
CREES is celebrating 18 years as a pioneering force for rainforest conservation and educational travel this month and to wrap it up, we are delighted to announce the Manu Learning Centre (MLC) has received its SAFE TRAVEL certificate from the Peruvian Government.
The team has already begun welcoming back Peruvians scientists and visitors and is looking forward to welcome its international guests back later this week.
After becoming one of 9 hotels in Peru to receive Rainforest Alliance Certification for sustainable tourism in 2019, the Manu Learning Centre is ready to share the wonders of the Amazon again!
---
LimaTours
LimaTours and Peru are ready to receive your clients!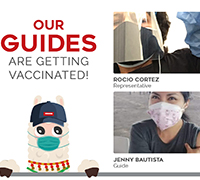 The fight against Covid-19 continues in Peru! Since the beginning of the vaccination campaign, more than 9 million doses have been applied and the country is receiving hundreds of thousands of doses weekly, ensuring the continuation of the process.
We are happy to report that our guides are being vaccinated, and will be able to conduct their work with greater safety.
At LimaTours we remain optimistic to receive more passengers very soon!
---
Amazon River Expeditions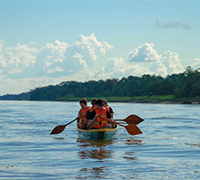 The Amazon is known as the greatest expression of life on Earth. The way for your clients to experience it is at Heliconia Amazon River Lodge, complete with Amazon adventures to suit their interests plus the comfort of an eco-friendly resort lodge on the majestic Amazon River.
We guarantee the best Amazon experiences for the adventure of a lifetime for your clients, with resort comfort for a refreshing stay. They will relax, skip the routine, and escape from all the distraction of the outside world.
A perfect place to enjoy an exciting Amazonian adventure and a way to be carried away and inspired by all its wonders.
---
Amazonas Explorer
As Peru cools down for the winter, tourism has really started to heat up. The Inca Trail has made a grand reopening, as more and more restrictions are lifted. Tourists are free to explore and fall in love with Peru, just as they have for hundreds of years.
The health affidavit is no longer required to enter the country and face shields are no longer compulsory on flights.
Check out our blog for more updates: https://amazonas-explorer.com/is-there-coronavirus-in-peru/
---
Aqua Expeditions
Aqua Nera sails to success on its inaugural voyage in the Peruvian Amazon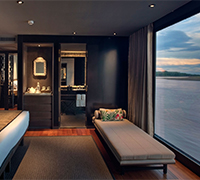 It is with great pleasure that we announce that our newly launched 20-suite luxury river vessel, the Aqua Nera, successfully embarked on its highly anticipated maiden voyage in the remote Peruvian Amazon from July 3rd to July 10th, 2021.
37 guests sailed on 3-, 4- and 7-night explorations into the depths of the world's most biodiverse rainforest, in an exclusive journey hosted by our CEO and founder, Francesco Galli Zugaro.
For more information, please don't hesitate to contact our Reservations Team at reservations@aquaexpeditions.com