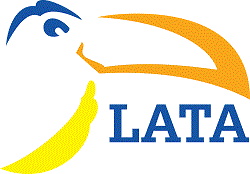 NEWS FROM UK MEMBERS
Chimu Adventures reveal its favourite restaurants in Latin America The World's 50 Best Restaurants as announced in Bilbao, Spain, last week showcased no less than seven Latin America restaurants. In light of this, Chimu has worked with its local operations across Latin America to bring you their favourite restaurant experiences. Click here to discover Chimu's recommendations in Brazil, Chile, Peru and Argentina. Images from Chimu Adventures can be found in this Dropbox link here.
---
COPA AIRLINES will increase the link between Panama City and Recife in Brazil from July 21st. A new flight will be added on the route to meet the destinations three times a week: on Mondays, Thursdays and Saturdays, leaving from Panama at 15:20hs and arriving at 00h35hs (local time). There will also be a flight leaving Recife at 01h25hs and arriving in Panama City at 06:45hs (local time).
---
Elman Wall Travel Accountants On page 32 of TTG this week you will find an article written by Deborah Potts, Director of Summit Advisory (The Elman Wall Group's M&A arm). The article is full of tips for selling your travel business, what to expect from the sale process and insights into what should be avoided in order to maximise the best price possible. Click here to read the article. Call Deborah on 020 7600 5772 for more information.
---
LATAM Airlines: New flight in Latin America LATAM will operate its first non-stop service between Santiago, Chile and Cusco, Peru starting 15 August. The Santiago-Cusco service will complement the new Cusco-Pisco, Cusco-Iquitos and Cusco-Trujillo flights, which will operate on a seasonal basis between July and November 2018. The new route will allow passengers to travel directly to one of Peru's main tourist attractions without needing to fly via Lima. Click here for details.
---
Latest News from Senderos:
15% off selected September & October 2018 dates on Mountain Lodges of Peru's Salkantay Lodge to Lodge trekking and equestrian adventures
Tierra Chiloé has extended its season till May 2nd 2019
25% discount on all-inclusive stays at Hotel Puerto Valle till Sep. 30th 2018 and between Apr. 1st and Sep. 30th 2019
See current offers for all Senderos Partners, including Luciano K and Lastarria Boutique's, valid till April 2019
Contact: info@senderos.co.uk
---
Talking Stick Marketing – The Illa Experience Hotel and Galapagos Sea Star Journey are now represented by Talking Stick Marketing in the UK. Intimate & luxurious Illa offers memorable cultural experiences in Quito, whilst the newly-refurbished, 9-suite Sea Star Journey is a stylish & personalised option for your Galapagos cruise. For information, resources & training please contact oonagh@talkingstickmktg.co.uk
---
NEWS FROM THE REGION
---
REGION-WIDE
Albee Adventures: Glamping in Central America Experience a new way of luxury camping in Central America. Admire stunning views of the Arenal volcano in Costa Rica, escape in your private wilderness retreat in Papagayo. You can also enjoy a "back to nature" getaway on an island in Costa Rica. In Guatemala, glance at the beautiful volcanoes in Antigua staying in your luxury tent, ideal for those who want to trek through the most iconic places. Contact marketing@albeeadventures.com
---
Pure Central America Incentive Travel to Central America Have you ever considered Central America as your destination for incentive groups? You will be amazed to discover that our region can meet any budget and requirements, from first class infrastructure to wildlife experiences in the most authentic way. Contact us for more information on our innovative and exciting itineraries for incentive travel to Central America and we'll make sure to create some everlasting memories: sales@pure.tours
---
BOLIVIA
As part of the recent launch of the latest exclusive programs of CRILLON TOURS, the seventh line of the La Paz Cable Car will open one July 14, when the celestial flying gondolas connects with the other 6 lines, to the South & to El Alto, arriving for the first time in the heart of downtown La Paz. This new line opens a colorful range of new possibilities, complementing new and appealing combined tours to-and-from the Bolivian high plateau & Lake Titicaca. www.titicaca.com www.uyuni.travel
---
Late Bolivia Participation at the Visit Bolivia Workshop 2018 in Lima, Perú. Late Bolivia made an outstanding participation at the "Visit Bolivia Workshop 2018" in Lima-Perú, with the presentation of the "Bolivia Trip" tour. This new product attracted the attention of the Peruvian travel companies which ensured that they will add it to their 2018-2019 catalogues.
---
CHILE
Latitud 90 New Tour: Our new additions to the excursions alternatives in Santiago are an excellent way to relax and chill at the end of the day. Our sundowner tours take our guests to visit the Nueva Costanera Neighborhood in Vitacura, enjoy a stroll about the area, its galleries, park and sidewalks, a wine sensory wine adventure at Vinolia, and dinner at Cuerovaca. The tour is available with or without dinner. Contact for details productos@latitud90.com
---
Protours 2 new programs over and near Torres del Paine along alternate paths. Trekking Over a World Wonder (5 days / 4 nights): challenging trek over the John Gardner Pass with impressive views of the Southern Ice Fields and the Grey Glacier. Granite Peaks & Icy Glaciers (4 days / 3 nights): trek over stable and more private route that offers breathtaking sceneries of Torres del Paine.
---
COLOMBIA
Colombia57 Tours, Travel & Logistics Colombia is rapidly becoming one of the hot new locations in South America for international bands, music festivals and cultural events. Throughout the year Colombia stages a number of internationally renowned cultural events including the International Film Festival in Cartagena, and the renowned Hay literature festival. For a full listing of music and cultural events happening though 2018/19 contact Colombia57 for further info. info@colombia57.com
---
Colombian Journeys A popular Colombian dish from the center of the country is the "fritanga" or "picada" and Chichería Demente, a new restaurant in Bogotá, has taken this concept to another level offering a gourmet culinary proposal that reinterprets this traditional cuisine accompanied by a large variety of chicha (traditional drink). It offers dishes to share and its Angus cuts ripened at home stand out. More information at marketing@colombianjourneys.com
---
KonTour Travel Colombia Did you know that you can fly in a Douglas DC-3 in Colombia? In the Colombian Amazon Region the trusted DC-3 is still a workhorse for cargo and passengers, and you can be part of it. Make a short trip from Bogotá or combine it with a longer adventure in the rainforest. Click here for more information, or contact info@kontour-travel.com
---
COSTA RICA
Camino Travel Costa Rica's green, or rainy season, is here! But, don´t let that deter you! With the rain comes new life. The countryside becomes a sea of greens and with the cooler weather, animals become more active. For us, green also means amazing animal migrations. Sea turtles nesting on both coasts, Humpbacks from North and South America along the Pacific, and millions of raptors traveling south. So, what's a little water?
---
Terranova: Turtle season is about to start! Turtle Season is about to start in the Tortuguero National Park. Come to see this natural wonder, enjoy the impressive rainforests and the abundant wildlife. The place is breath-taking and the turtle season enhances this magnificent place filled with exotic flora and abundant wildlife. There are several choices to stay comfortably and enjoy leisure and rest while delighting in the pure life of Costa Rica. Click here for details.
---
Travel Excellence – Football and business! Our Commercial Director, Carlos Blanco, was delighted to host two lucky Tour Operators at the England v Costa Rica friendly at Elland Road in Leeds. It was a win for England, but the happy Tico's still enjoyed a fun evening. It was also a great opportunity to spend two weeks catching up with clients. Discussing trends and sharing news of new products and, our new and efficient software.
---
CUBA
Cuba Private Travel El Malecón de la Habana the best place to feel the city for the first time. This meandering walk is where Habaneros fish, chat, strum guitar, pick up love, and snack. Vintage cars judder past, saltwater-sprayed by the waves, their souped-up stereo systems blasting music. Mingle with the guitar-strummers, joggers and lovers while enjoying the pregón, or street call, as the soundtrack to Cuban street life. Contact us at: enquiries@cubaprivatetravel.com
---
ECUADOR/GALAPAGOS
Andean Travel Company would like to announce its 2019 prices. Our exclusive selection of Galapagos cruises and tours around Ecuador are constantly being updated and refreshed to make sure clients can get the most out of their once-in-a-lifetime trip. To book a trip for next year before prices go up, please send an email to marketing2@andeantc.com or contact your sales manager
---
Looking for a more adventurous place for cycling touring? GeoReisen offers complete biking programs which include the best routes; for adrenaline junkies, some downhill mountain biking across the most amazing landscapes will give you just what you've been looking for. And for a more relaxing trip, ride and encounter local communities in the Andes. Give your passengers the BEST biking tours, giving them a sense of adventure, safety and comfort.
---
Metropolitan Touring has announced plans for the company's first hotel outside of Ecuador – a 36-room luxury expedition lodge in Colombia's untapped Orinoquía region. Set to open in spring 2020, Wayabero Lodge will be a first for the country and will follow in the footsteps of its Ecuadorian sister hotel Mashpi Lodge, in its commitment to environmental conservation, pioneering design and the development of local communities, whilst delivering the highest hospitality standards.
---
GUATEMALA
Maya Trails has been recognized in this year's Latin American Travel Association (LATA) Achievement Awards, which honors individuals and companies who have made an exceptional contribution to the development of travel to Latin America. Maya Trails was awarded 'runner up' in the 'Product Launch of the Year' award. Spotlighted for identifying the glamping market as one that has potential growth in Latin America, and for developing the 'Mayan Community Glamping Trek' that combines trekking in Guatemala with overnight stays in luxurious tented accommodation, as well engaging communities along the trek. For more information: www.mayatrails.com.gt or info@mayatrails.com.gt
---
GUYANA
Wilderness Explorers: Our annual Guyana (and Dominica) Evening is on 15th August at the Dominica High Commission in London. Tony will be giving a talk on the 18th August at the British Birdwatching Fair. We then take our annual fam trip from the 7th – 23rd September to the 3 Guianas. For details on any of the above or the new edition of the Bradt Guide to Guyana which Claire has just updated, contact claire@wilderness-explorers.com.
---
NICARAGUA
Vapues Tours donates dozens of books in Spanish and English to Barriotecas, a social initiative of community libraries in Nicaragua. "With this donation, we contribute to primary students of rural communities to complement their basic education. As an active donor member, Vapues Tours is a safe place to donate books for children." If you are interested in supporting this cause please contact marketing@vapues.com – For more information about Barriotecas visit http://barriotecas.org/homepage
---
PANAMA
Travel Pioneers: PANAMA FAM TRIP – October 7 – 13, 2018. Limited to 8 agents on a register first, pioneer with us basis. Price per Pioneer in SGL occupancy: 1.200,00 USD. *international air not included. domestic air to and from David included. www.travel-pioneers.com contact katrin@travel-pioneers.com for details
---
PERU
Aqua Expeditions offers a new Honeymoon & Anniversary experience onboard the Aria Amazon and Aqua Mekong. Newlyweds and couples celebrating an anniversary will be greeted with a heart-shaped chocolate cake or truffles and a bottle of champagne before they embark on their very own river safari. Throughout their 3, 4 or 7-night journey, guests will enjoy candlelit dinners, twice-daily active excursions, and a complimentary one-hour couples massage to ensure a honeymoon of relaxation and adventure in equal measure.
---
Condor Travel – Discover the true essence of Peru: Peru is a country where history lives all around. Passengers will be impressed by unique experiences that approach them to the magnificent vestiges left by a mythical civilization like the Incas. With 'Weaving Stories' – Condor Travel's most recent product portfolio – travelers will have the chance become a part of the region's incomparable essence. If you want to learn more about 'Weaving Stories', you can contact us at: europa@condortravel.com
---
URUGUAY
LARES Uruguay We are happy to introduce Uruguay's new opening: Sacromonte Landscape Hotel in the wild sierras of Pueblo Eden, only 1 hour north from the trendy José Ignacio. Conceived for wine lovers, it comprises 4 luxury refuges, a winery and a farm-to-table restaurant. The entire front of each cabin is sheathed in smoky one-way mirror glass creating a simple but effective camouflage against the setting and uninterrupted views of the sierra. Contact pperelli@lares.com.uy
---
The next Members' Newsletter will be emailed to members at the beginning of August.
The deadline for news is 27th July.
Please contact info@lata.travel if you need any more information.