NEW MEMBERS
---
NEWS FROM LATA FOUNDATION
The LATA Foundation facilitates education for students at El Rio Foundation, Colombia
El Rio Foundation operates in the jungle area of Buritaca close to Santa Marta and Tayrona National Park in Colombia. The Foundation was created to help the local community by offering educational support and community sport opportunities, as well as reforestation and waste management projects.
Due to the pandemic, schools in the area closed in March 2020 and have since remained closed. National plans to deliver lessons virtually were not realistic in the area due to poor internet connection and very limited devices. The project's community English lessons funded by the LATA Foundation have therefore been the only source of education for many of the children who attend the classes.
Knowing the difference that speaking English makes to the future opportunities of the locals who attend the classes has incentivised the Rio Foundation to grow the academic tutoring further. This will include the recruitment of a new teacher to lead the programme on a year round basis.
To support the Rio Foundation a/o the other LATA Foundation projects, please click here.
---
NEWS FROM UK MEMBERS
Senderos
We're delighted to welcome our partner Pacuare Lodge's upgraded sister property, the new Tortuga Lodge, to the Senderos family of remote lodges, small hotels and expedition vessels which we represent.
Our partner Tierra Hotels has published rates for 2022-23. Your DMC has details.
We have added a new promotion for Tierra and one for last minute travellers to Brazil to our Offers page.
Please let us know HERE if you have questions or would like training on any of our partners.
---
tranquilico
Virtual Crisis Management Workshop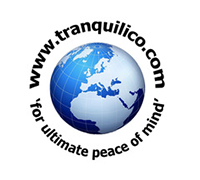 As travel restrictions lessen and people are happier to book holidays, now is the time to ensure your team are trained for any future operational incident that may occur.
Our popular half day crisis management workshop which we generally deliver in person at a clients office can now be delivered virtually by Teams or Zoom.
It still includes an interactive desktop simulation and the great thing is you can have attendees from anywhere in the globe logon and join in.
So for those operators with overseas based management this is an ideal way of sensitising the entire team to your crisis management plan and their roles and responsibilities within it. DMC's can also benefit from this online workshop.
Interested? Drop us a line at safety@tranquilico.com
---
REGION-WIDE
Vapues Travel
Panama & Nicaragua – Family Vacations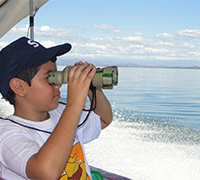 With quiet beaches, warm seas, giant volcanoes and wildlife at every turn, Panama and Nicaragua have all the ingredients for a unique family vacation.
Add to that the short travel distances and wide range of adventure activities on offer, and you'll find these destinations ticking a lot of boxes for family travel.
At Vapues Travel, we offer a varied selection of activities across Nicaragua and Panama, from sea-kayaking in the Caribbean to rainforest canopy tours and adventures in remote canyons.
Take a look at some of our favourite family-friendly tours and experiences. https://www.vapues.com/blog
---
Condor Travel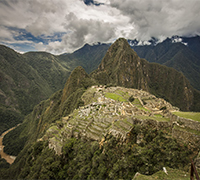 There is more than one reason to visit South America and the travelers and experts know it. Peru, Ecuador, and Chile were recognized on the World Travel Awards 2021, positioning as the top locations in different categories.
Chile was chosen as the World's Leading Adventure destination and Ecuador as the World's Leading Green Destination.
Peru stole the spotlight, winning in three categories: World's Leading Culinary Destination, World's Leading Cultural Destination, and World's Leading Tourist Attraction with Machu Picchu. Also, it was selected as the World's Best River Cruise Destination at the World's Cruise Awards.
We have compiled the best experiences of each destination in our programs. Check them out here: https://cutt.ly/LIADwmH
---
Quimbaya Latin America
A cup of coffee with Quimbaya Latin America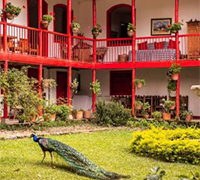 Did you know that Brazil is the largest coffee producer in the world? And did you know that the most expensive coffee in the world is the Geisha produced in Panama and negotiated at 650 euros per kilo?
Impossible to travel to Latin America without stopping to awaken your senses to the art of coffee. From its culture to its tasting, all the senses are developed.
Quimbaya Latin America invites you to discover this process, from bean to cup, thanks to a virtual tour (among 70 tours available) in live streaming with a specialized guide.
On demand tours available at info@quimbaya-tours.com
---
ANTARCTICA
Antarctica21
Antarctica21 is announcing the 2023-24 Air-Cruise Season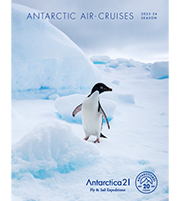 We are pleased to announce the release of our 2023-24 Air-Cruise programs operated aboard Magellan Explorer and Ocean Nova. The 2023-24 season is now open for reservations.
In 2023, Antarctica21 will celebrate its 20th anniversary and we're proud to showcase our 20th-anniversary emblem on the cover of our 2023-24 brochure.
With the 2023-24 season launch, we are offering a Preferred Seating Early Booking Promotion that offers early bookers unique advantages on the Antarctic flight. Note that conditions apply.
We look forward to working with you on the promotion and sale of the 2023-24 season! For more information, please contact nkrumrey@antarctica21.com
---
ARGENTINA
ATP DMC – ARGENTINA TRAVEL PARTNERS
New gem in Mendoza: Susana Balbo Winemaker's House and Spa Suites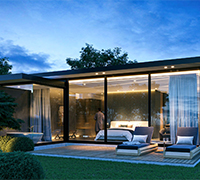 In March 2022, Susana Balbo Winemaker's House and Spa Suites, a new gem in Chacras de Coria, will open its doors to bring more joy and unique experiences in Argentina's most prestigious wine region of Mendoza.
A luxurious boutique hotel with a focus on wellness, gastronomy, wine (of course!), and uniqueness.
Just 25 minutes' drive from Mendoza International Airport it comprises a stately mansion surrounded by 7 exclusive Spa Suites.
Each charming glass-walled suite features a private garden hidden behind a ribbon of foliage and volcanic stone.
With an accent on state-of-the-art technology, great comfort, elegance, privacy and a full wellness service, each spa suite has its own identity and offers fully integrated in-room spa services.
---
BELIZE
Chabil Mar Villas Guest Exclusive Resort
Belize Vacation Inspiration from Placencia's Guest Exclusive Villa Resort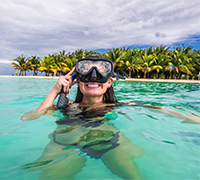 Where can your clients roam to get their fill of thrills? How about tropical rainforests and jungles, Maya architectural wonders, cave exploration (via repelling or river tubing), zip-lining over tree canopies, and sampling all the maritime wonders they care to try?
Snorkeling, diving, fishing, sailing, and island hopping are just a few of the marine adventures featured on the Chabil Mar tour and amenity menus.
All from one central location on the Belize mainland in Placencia Village, Belize, The Island You Can Walk To.
For more information about our packages, click HERE.
---
BOLIVIA
Crillon Tours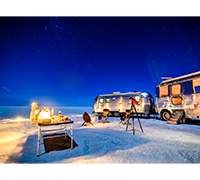 It is now time to live your utmost hidden dream, to visit the magical Uyuni Salt Flats in Bolivia where its 11,000 km2 of gleaming salt embrace the senses, under the clear southern skies.
Our flagship product is definitely the luxury program in our Airstream Campers at the Salt Flats, assisted by your own private staff.
Walks through the otherworldly Salt Flats, bicycle rides, meals of your choice with Andean flavor, cocktails at sunset, security… and the complicity of silence & freedom, to enjoy the immensity of a gorgeous scenery, away from noise and tumults, but so close to heaven.
For more information, click HERE.
---
CHILE
Nayara Alto Atacama
VIP Service
In line with its luxury standard, the Nayara Alto Atacama hotel launched this new option to provide greater comfort to travelers who wish to travel to San Pedro de Atacama.
The Nayara Alto Atacama hotel is offering transfer by private plane for travellers who want to visit the wonders of the driest desert in the world. This new travel option has a capacity of up to 8 people, departing from Santiago directly to the San Pedro de Atacama aerodrome, round trip.
This new service allows your clients to get from Santiago to San Pedro de Atacama in 1 hour and 50 minutes, landing at the airfield located just 15 minutes from the hotel.
For more information, visit www.nayaraaltoatacama.com.
---
travelArt Chile
Ghost town in Chile: Saltpetre works humberstone & Santa Laura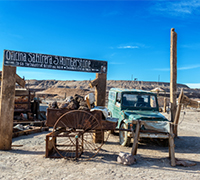 Humberstone and Santa Laura saltpetre works, located in the Atacama Desert, have a similar history, linked to the mining of the so-called "white gold" since the last quarter of the 19th century.
In 1961, however, the saltpetre works were finally closed, the houses and the infrastructure were abandoned. Nowadays, it is a Chilean national monument and part of the UNESCO World Cultural Heritage.
As industrial ruins with a ghost town, Humberstone and Santa Laura are one of the most important tourist attractions in the Tarapacá region in the north of Chile.
Some of the most important rooms of the ghost town have been restored, so that the visitors can vividly visualise the life of the place at that time.
---
COLOMBIA
Colombian Journeys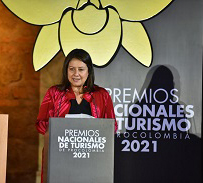 We are delighted to share that the Ministry of Culture and the Ministry of Commerce, Industry and Tourism presented the new Cultural Tourism Policy called: Colombia, cultural tourism destination, creative and sustainable.
This aims to improve the sustainability and competitive conditions of the cultural and creative tourism in our country through the inclusion, involvement and participation of local communities in its development.
It will strengthen the preservation, assessment and responsible management of the heritage, propelling an effective integration of the value chains within the touristic, cultural and artistic industries.
In this way, Colombia will manage be positioned as a competitive and leading destination in this tourism typology both locally and internationally.
---
COSTA RICA
Travel Pioneers
"The most beautiful thing we can experience is the mysterious." – Einstein
There are millions of reasons to be mesmerised. To be mesmerised is to be transfixed, our bodies swept up by forces beyond our imagination. One such phenomenon that does this is bioluminescence.
Seas that twinkle with shimmers and flashes of light have kept scientists busy studying the unique chemistry underlying this natural wonder.
While there are many organisms capable of emitting light, in Costa Rica, a tiny creature called a dinoflagellate, a type of plankton, is to thank for the magical effect of neon, dazzling waters.
Although invisible to the human eye in their ordinary states, we are alerted to their expansive presence when they shed light on the ocean waves.
---
Travel Excellence
As of February 08th, 2022, a COVID-19 vaccination certificate will be mandatory to enter all commercial establishments in Costa Rica such as hotels and cabins, spas, restaurants, shops, event rooms, museums.
Essential services such as supermarkets, pharmacies, and hospitals will be the only exclusions.
This measure will be mandatory except for minors under 12 years of age and people who have a medical condition, duly accredited, which exempts them from vaccination.
Tourists who are not fully vaccinated, or who have vaccines that have not been recognized by the World Health Organization, will still be able to enter the country.
---
ECUADOR/GALAPAGOS
Galapagos Renaissance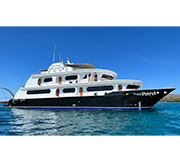 MC Petrel is ready to continue navigating
After our first departures during 2021 MC PETREL was on dry dock during November and it is ready to continue navigating.
Don't lose the opportunity to offer unmatchable experiences in Galapagos with a high quality and responsible operation.
For more information, please get in touch with us.
---
Montemar Eco Luxury Villas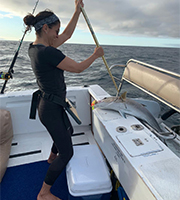 Our activities in Galapagos
At Montemar, we love creating unique experiences for our guests:
A visit to the fish market in Puerto Ayora with your private chef to choose the freshest of catch followed by a cooking class in the comfort of your own villa's kitchen;
An art class with a local entrepreneurial women's project who are recycling introduced materials;
A sustainable fishing day exploring hidden coves in Galapagos on a small yacht: all our activities are curated, proofed, and approved by us. Personally!
For info, contact your supplier or us at ventas@montemar.ec, or check us out at www.montemar.ec.
---
Andean Travel Company
Brand launch of Oniric Safari Cruises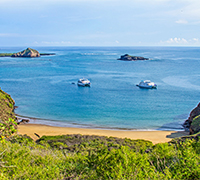 On January 12, members of the travel industry gathered in Quito, Ecuador for the much-anticipated launch of Oniric Safari Cruises, a new brand of environmentally-friendly cruises sailing the Galapagos Islands.
The brand's name Oniric, from the Greek "Oneirikos", refers to a dreamlike event and alludes to the company's mission to provide out-of-this-world experiences to travellers by connecting them with unique natural environments at remote locations, supported by a sustainable operation.
The company has started the energetic transition of their 5-vessel fleet, with the onboard installation of solar panels to power navigation equipment, AI-automated electrical systems, as well as donating to Galapagos conservancy NGOs.
---
Anakonda Amazon Cruises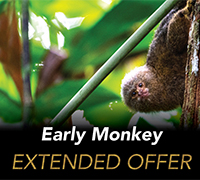 We understand that your guests plan to visit and experience new destinations, and so we have extended our Early Monkey special offer for those who were unable to book early due to the various disruptions caused to their travel plans by the Covid-19 pandemic.
The Ecuadorian Amazon is a simply magical destination to explore, and home to Yasuní National Park, one of the seven sustainable destinations selected by National Geographic for 2022.
Book by March 31st, 2022, and your guests will receive up to 20% off on our 2022 and 2023 Anakonda and Manatee departures. View details HERE.
Contact us for more information at info@anakondaamazoncruises.com
---
EL SALVADOR
Embassy of El Salvador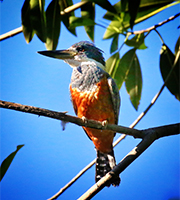 Looking for great place to visit and invest? Welcome to El Salvador!
Our beaches are famous for having some of the best waves in the Pacific and sunsets that you will remember forever.
We have amazing climate all year-round for volcano trekking, bird watching, mangrove exploring, and night outs in Zona Rosa (located in our Capital City).
Also, there's accommodation options for every budget: international franchises, boutique hotels and hostels. Just remember bringing your passport with at least six months of validity and book your room early.
Discover more about El Salvador destinations in elsalvador.travel
All there's left is to have fun. See you soon!
---
GUATEMALA
Maya Trails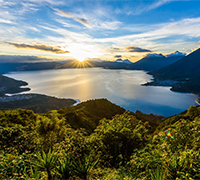 Guatemala is a wonderful combination of natural surroundings and cultural experiences. Just in one place your clients can learn about ancient ruins, wildlife and traditions preserved from generation to generation.
Imagine your clients with a birds eye view helicopter transfer from Antigua to Amazing Lake Atitlan, characterized by its natural beauty surrounded by gorgeous views of the volcanoes and indigenous villages filled with culture.
At the Lake the activities range from kayaking along the shores, hiking hills along footpaths used by the local people, with stunning views of the volcanoes surrounding the lake. And learn about the Mayan women who grow medicinal plants and how they use them to create organic products like soaps and shampoos.
More information contact us info@mayatrails.com.gt
---
MEXICO
The Los Cabos Tourism Board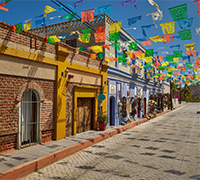 Todos Santos is a colonial town located on the Pacific side of Mexico's Baja California Peninsula. It is an hour drive north from Cabo San Lucas, and easily accessible by car or your local DMC.
Considered a "Pueblo Magico'' (a Magic Town), with wonderful colonial buildings, Mexican art and crafts, and delicious regional food made mostly with local products. Its uncrowded beaches are a perfect setting to relax, spend the day and surf.
With numerous festivals throughout the year there is no reason not to visit this special place and spend the night.
---
NICARAGUA
Nicaraguan Tourism Board – INTUR
Touristic places to visit in Nicaragua
4 favorite places to vacation in Nicaragua
If you are looking where to go spend your time, enjoy and relax, you should know that Nicaragua is the right place to visit, privileged to reside with so many extraordinary places.
Nicaragua is home to hundreds of destinations where national and foreign tourists can enjoy the natural wealth, the people and the culture. From amazing beaches in the Caribbean to awesome volcanoes in the Pacific, and also a lot of lagoons and the only Island with two volcanoes in a lake of fresh water.
Here are 4 places we recommend you to visit: Little Corn Island, Masaya Volcano, Apoyo Lagoon and Ometepe Island.
For more information about Nicaragua, click HERE.
---
PERU
Amazonas Explorer
Queña Raymi Tree Planting Festival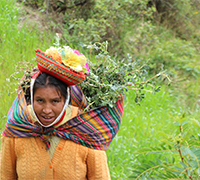 After an exciting period of fundraising, the Queña Raymi tree planting festival is well underway in the Lares Valley.
Thanks to several generous donations, we are about halfway through our tree planting for this season (although it's not too late to donate!)
We plant half a million trees each year in the Lares Valley in an effort to help with reforestation- and yes, we get our hands dirty ourselves!
If you want to get involved with such a great cause, you can either donate using the following link or get in contact with us personally to see how you can impact the planet.
---
LimaTours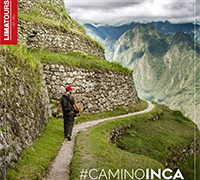 Your clients can now enjoy the blue Andean skies, connect with locals, and take in awe-inspiring landscapes.
We have prepared an array of programs, operated at the highest standards, to make the most of your travellers' visits to Cusco, and other destinations.
Many of them include our new product, the Inca Trail Express, a full day immersive experience, so travellers won't miss out on one of the most memorable walks of their life.
Learn more about the programs and novelties recommended by our team of experts.
We will guide them to the best spots in the Andes. For more information, please contact aec@limatours.com.pe.
---
Aqua Expeditions
Last-minute offer: Flights included Lima/Iquitos/Lima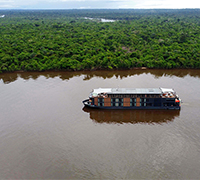 Book your 2022 Amazon adventure and receive a discount of up to US $350 for roundtrip flights to/from Iquitos. Valid on all 3-, 4-, or 7-night itineraries aboard Aria Amazon and Aqua Nera between now until March 31, 2022.
Rates starting from US$ 3,615 per person in double occupancy, all-inclusive.
Feel free to download our flyer to promote this offer with your clients: https://www.aquaexpeditions.com/wp-content/uploads/2022/01/Amazon-Last-Minute-Offer-English.pdf
For more information, contact our Reservations Team at reservations@aquaexpeditions.com
---
Tropic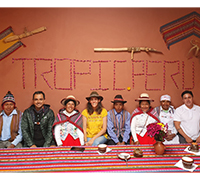 Around the holidays, Tropic GM Jascivan Carvalho spent time in Peru with Tropic Peru Product Manager Maria Eugenia de Aliaga and other colleagues and partners.
During his visit, he spent time with the communities Tropic partners with, experienced the country's incredible history, and became immersed in its indigenous and vibrant modern cultures.
Tropic's partner properties in Peru are not only exceptional for their guest experience, but they also embody what is important to Tropic, including contributing to the support and engagement of local communities.
Contact us to learn more about our Peru programs including our special May I Introduce You programs.